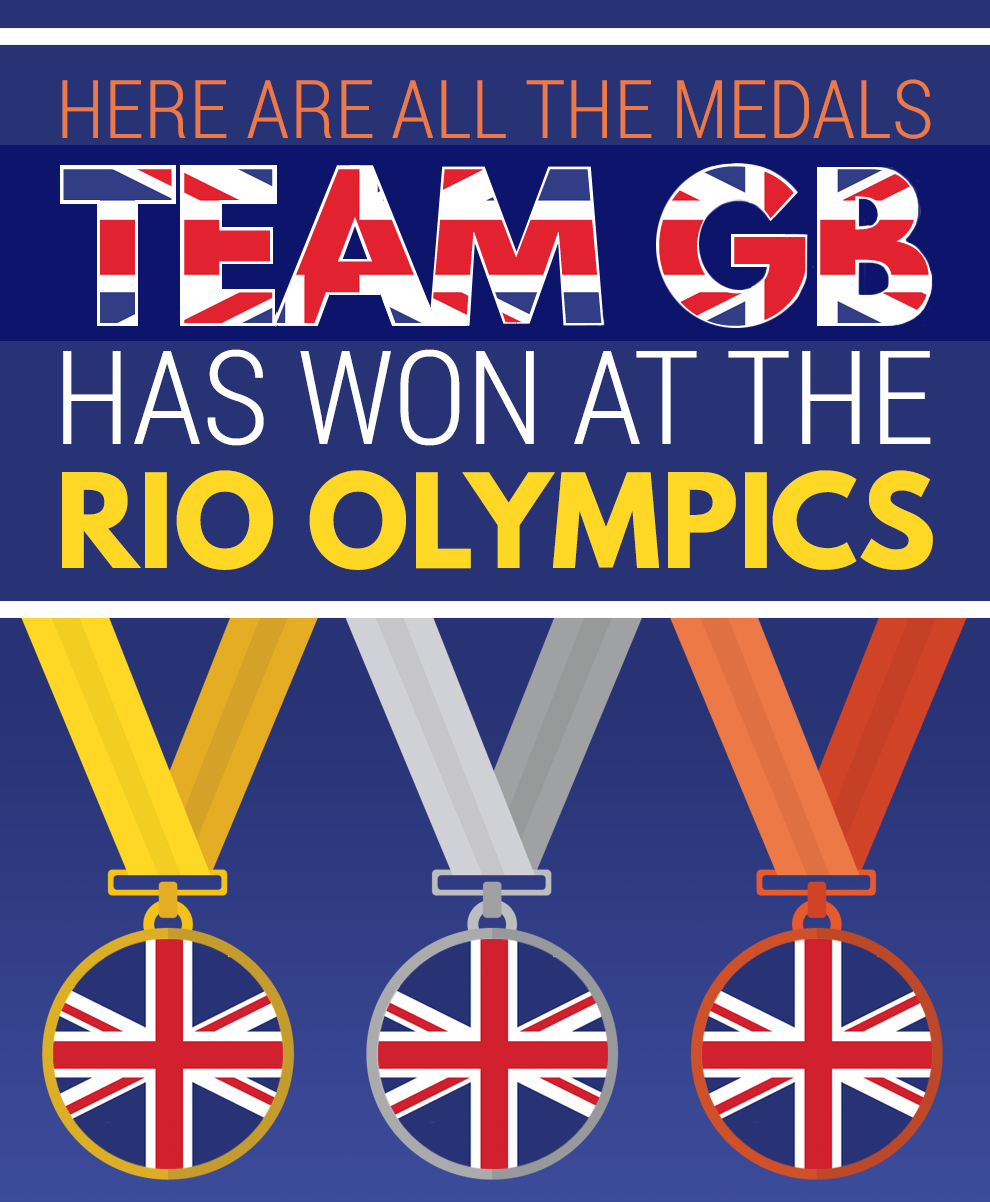 Joe Joyce: Silver in men's boxing super heavy (+91kg) (21 August)
Vicky Holland: Bronze in women's triathlon (20 August)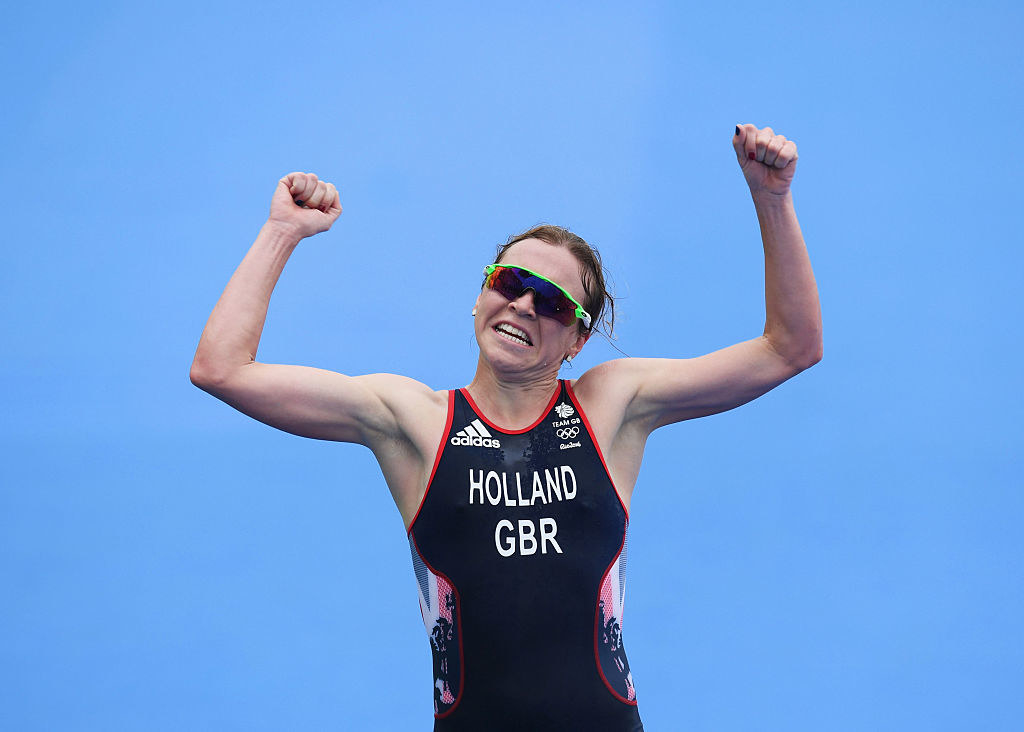 Nicola Adams: Gold in women's flyweight 51-kg boxing (20 August)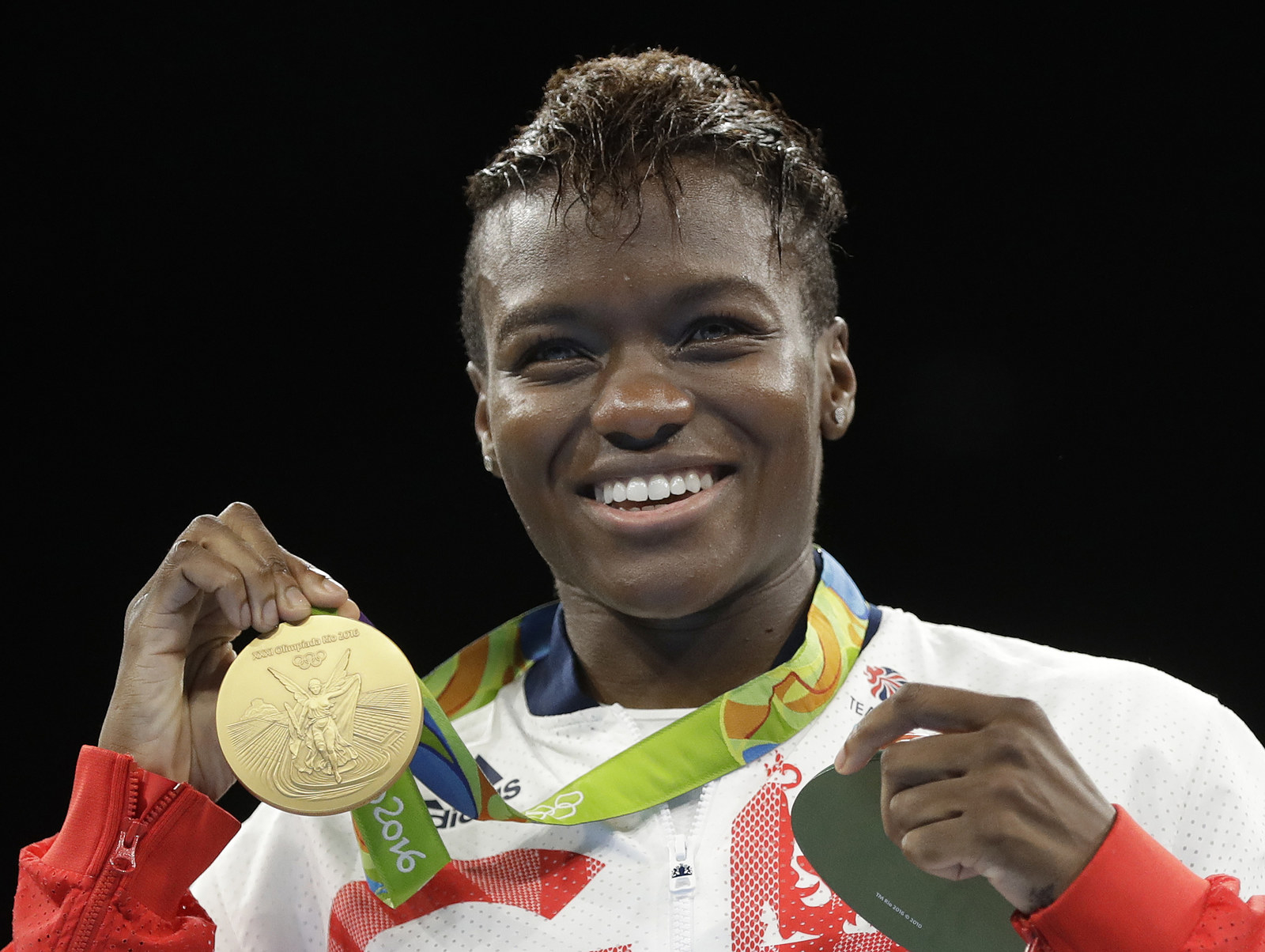 Bianca Walkden: Bronze in women's taekwondo +67kg (20 August)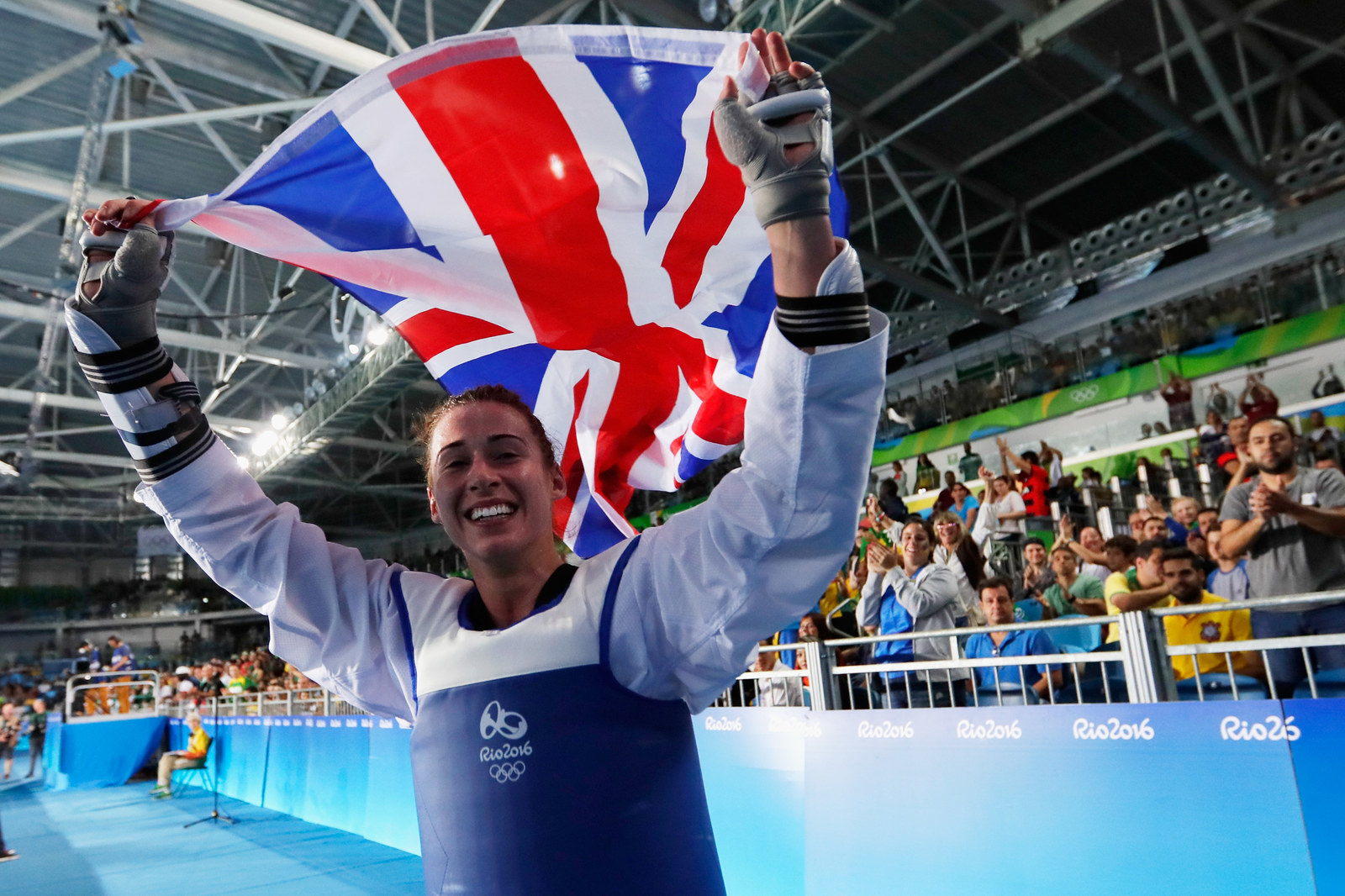 Mo Farah: Gold in men's 5,000m (20 August)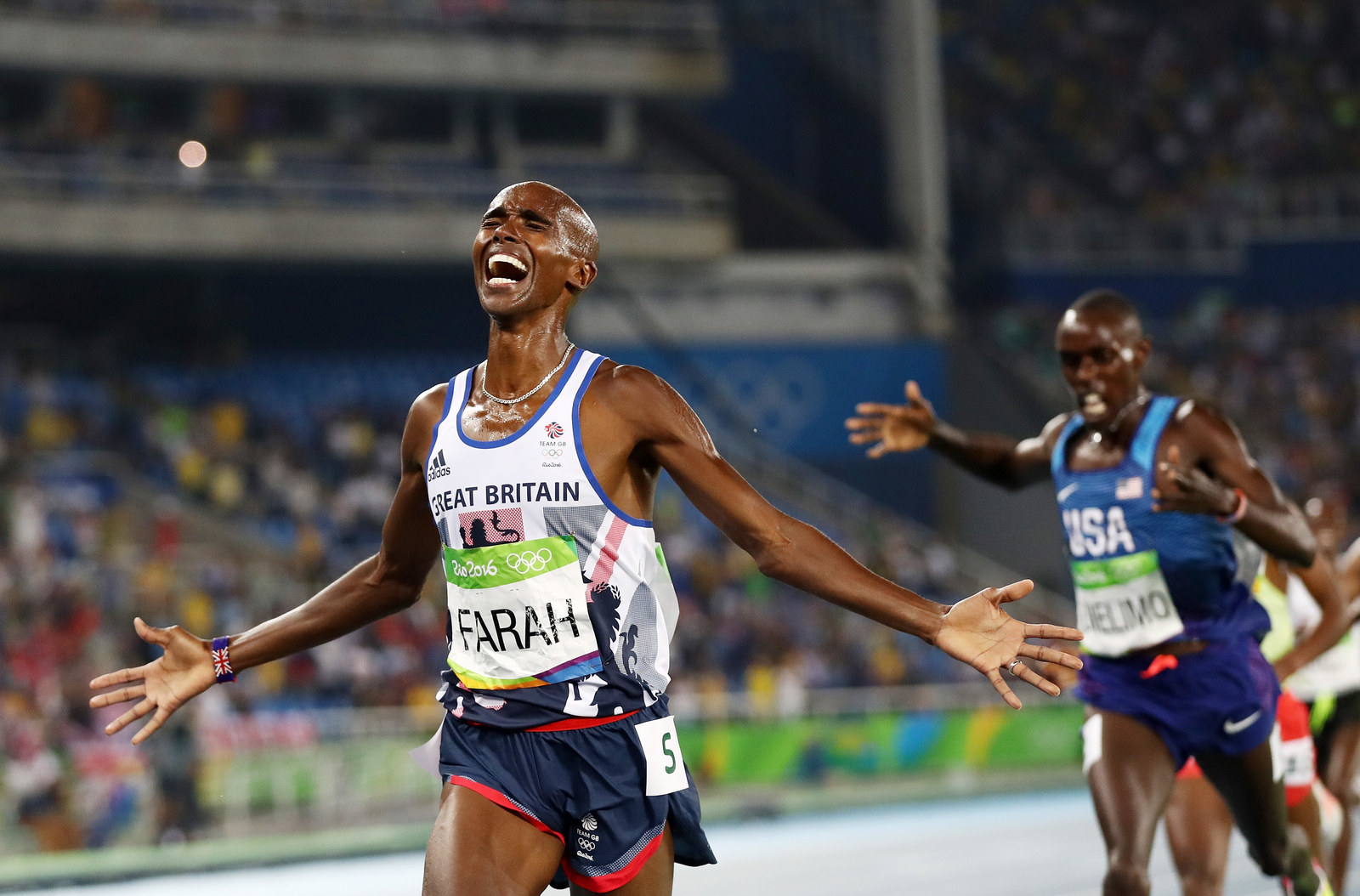 Bronze in Women's 4 x 400 metre relay (20 August)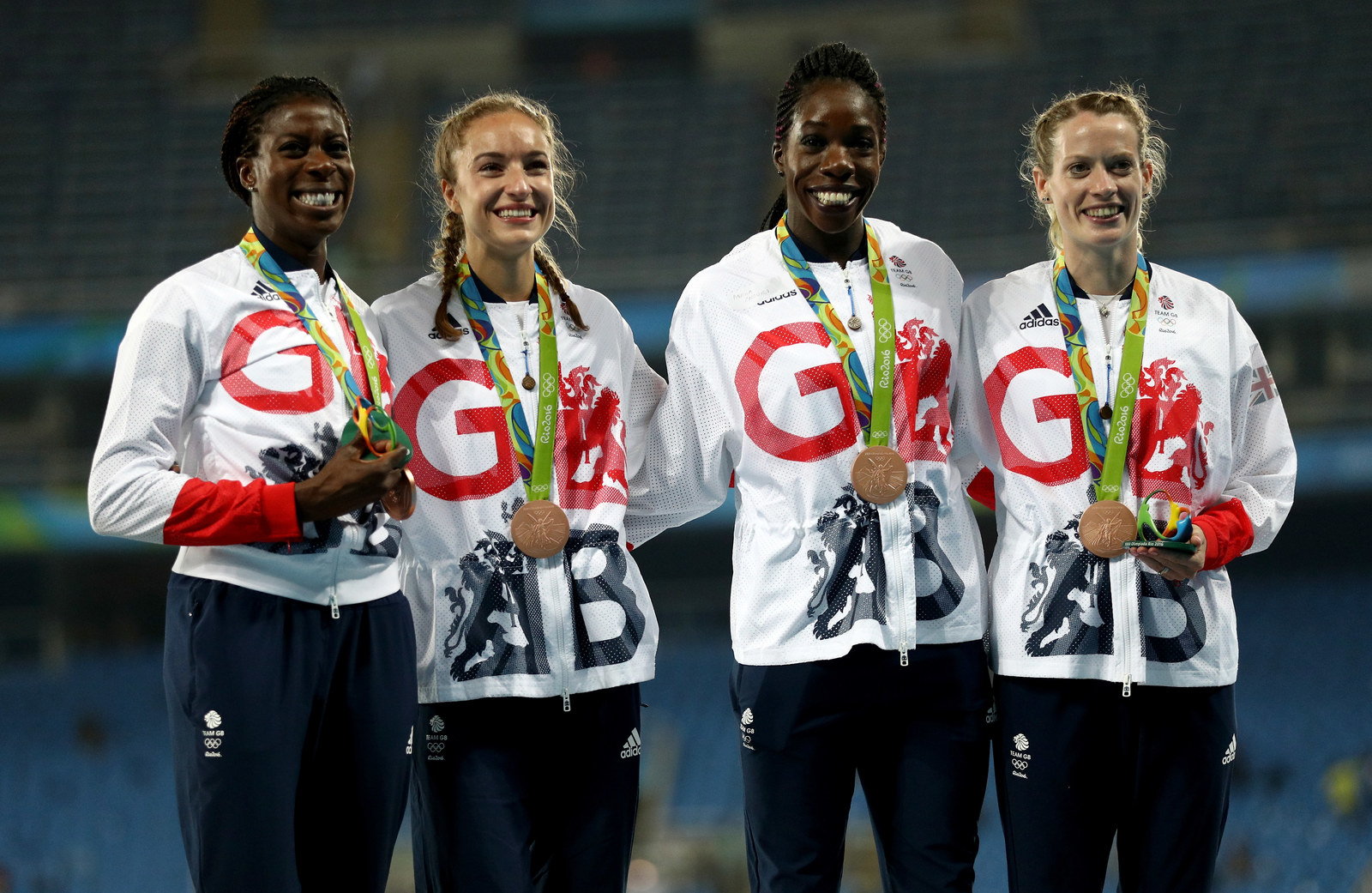 Liam Heath: Gold in the men's kayak single 200m (20 August)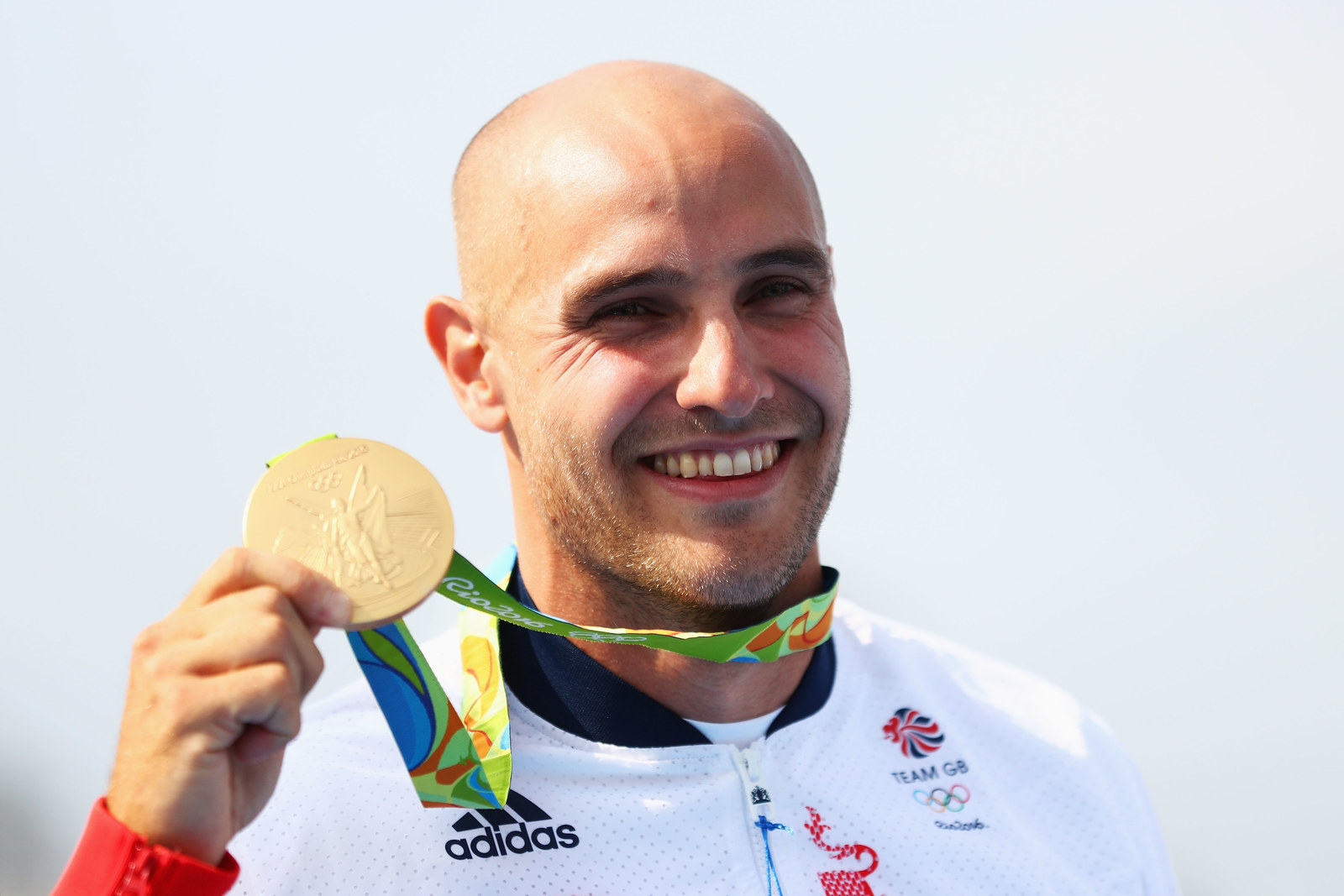 Gold in women's hockey (19 August)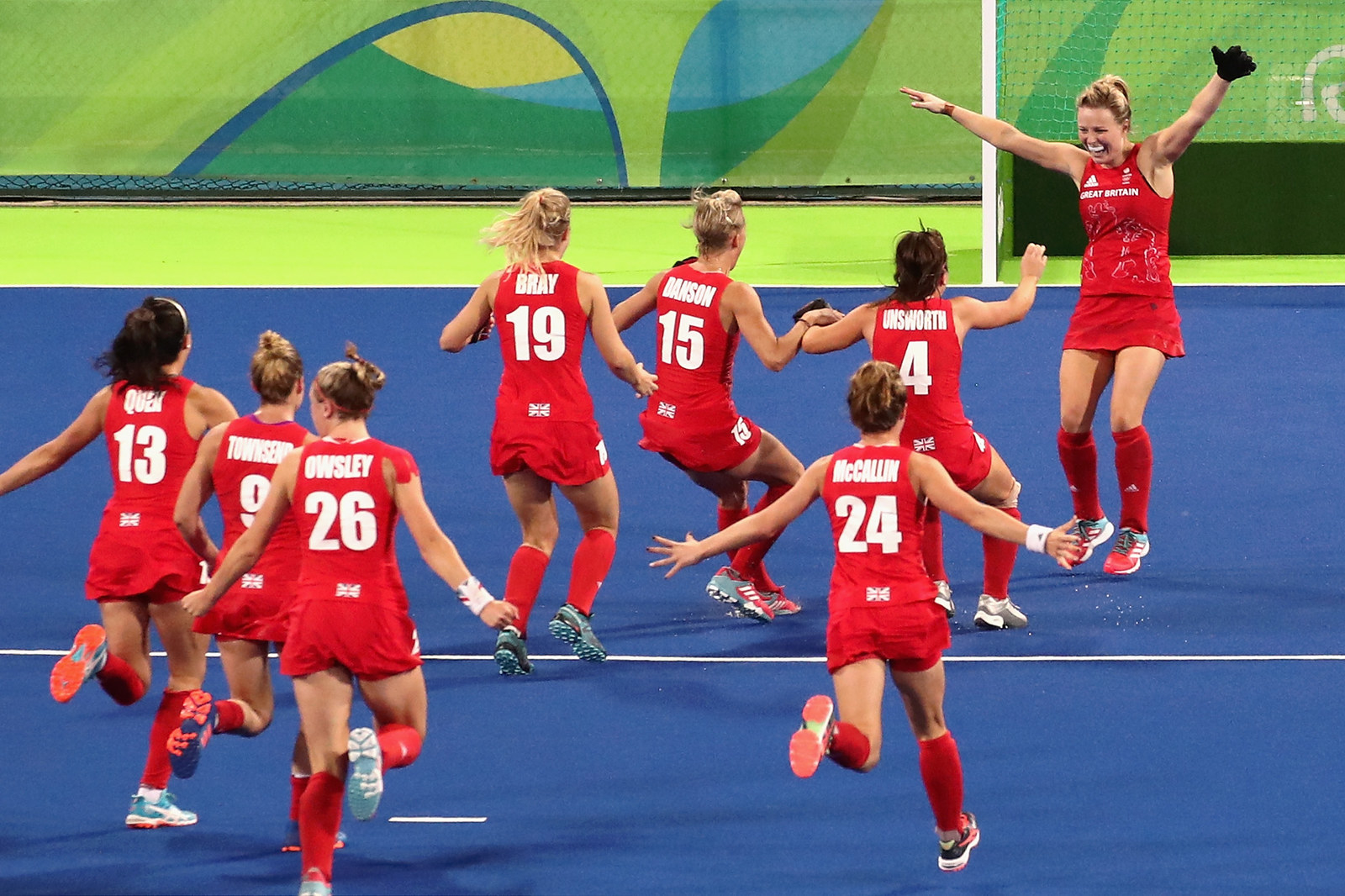 Nick Skelton: Gold in equestrian jumping individual (19 August)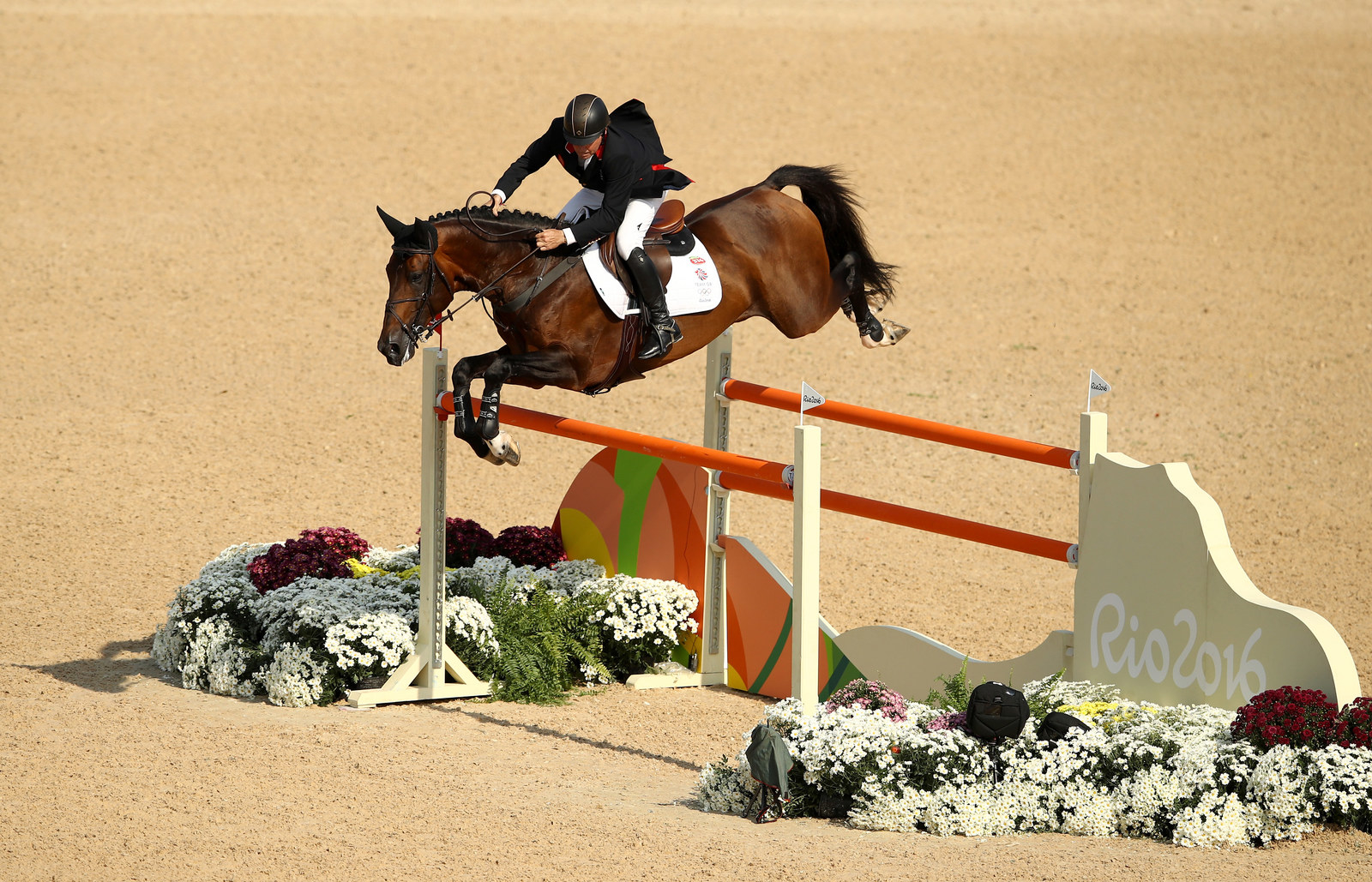 Lutalo Muhammad: Silver in men's taekwondo (19 August)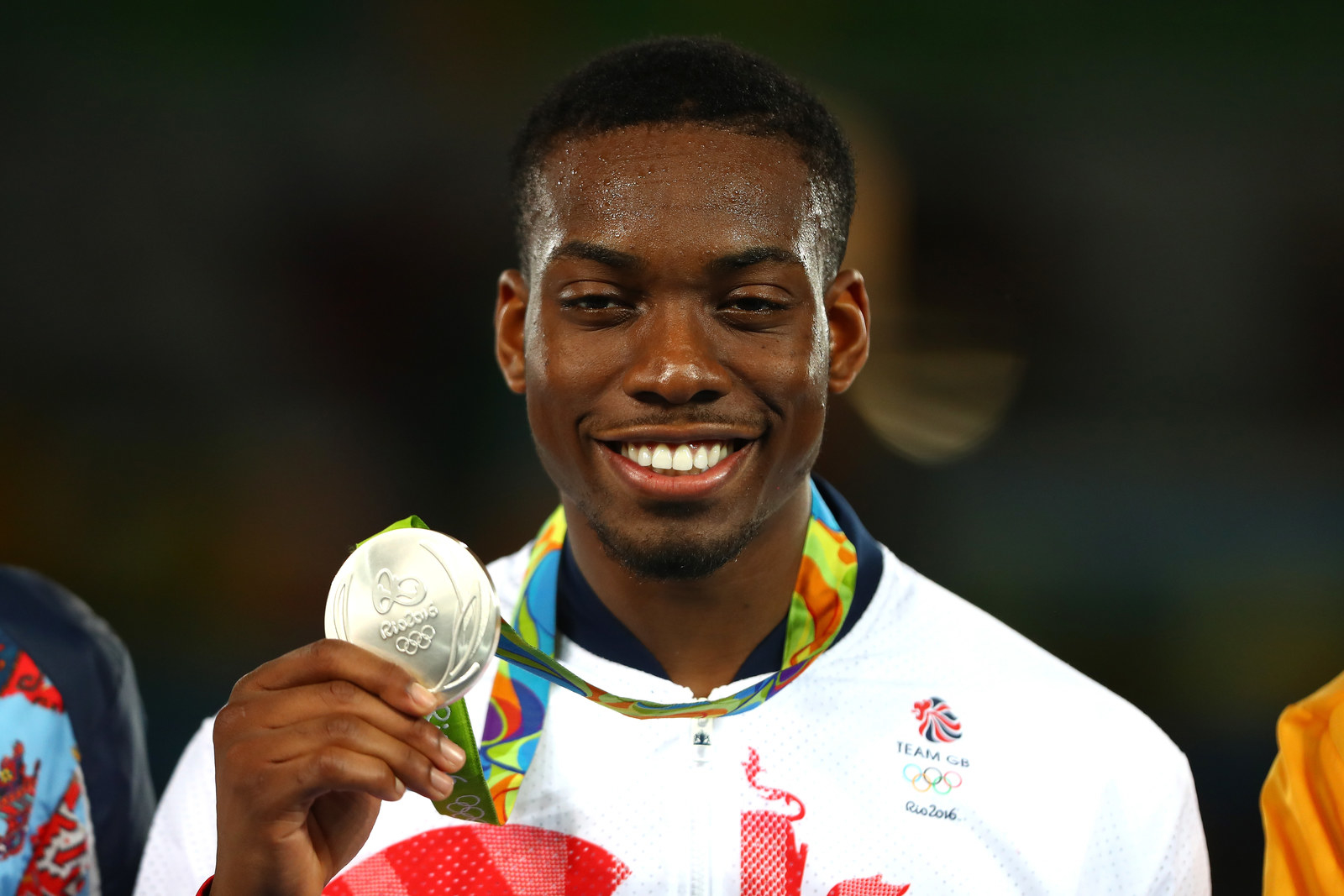 Jade Jones: Gold in women's taekwondo - 57kg (18 August)
Joshua Buatsi: Bronze in men's light heavy (81kg) Boxing (18 August)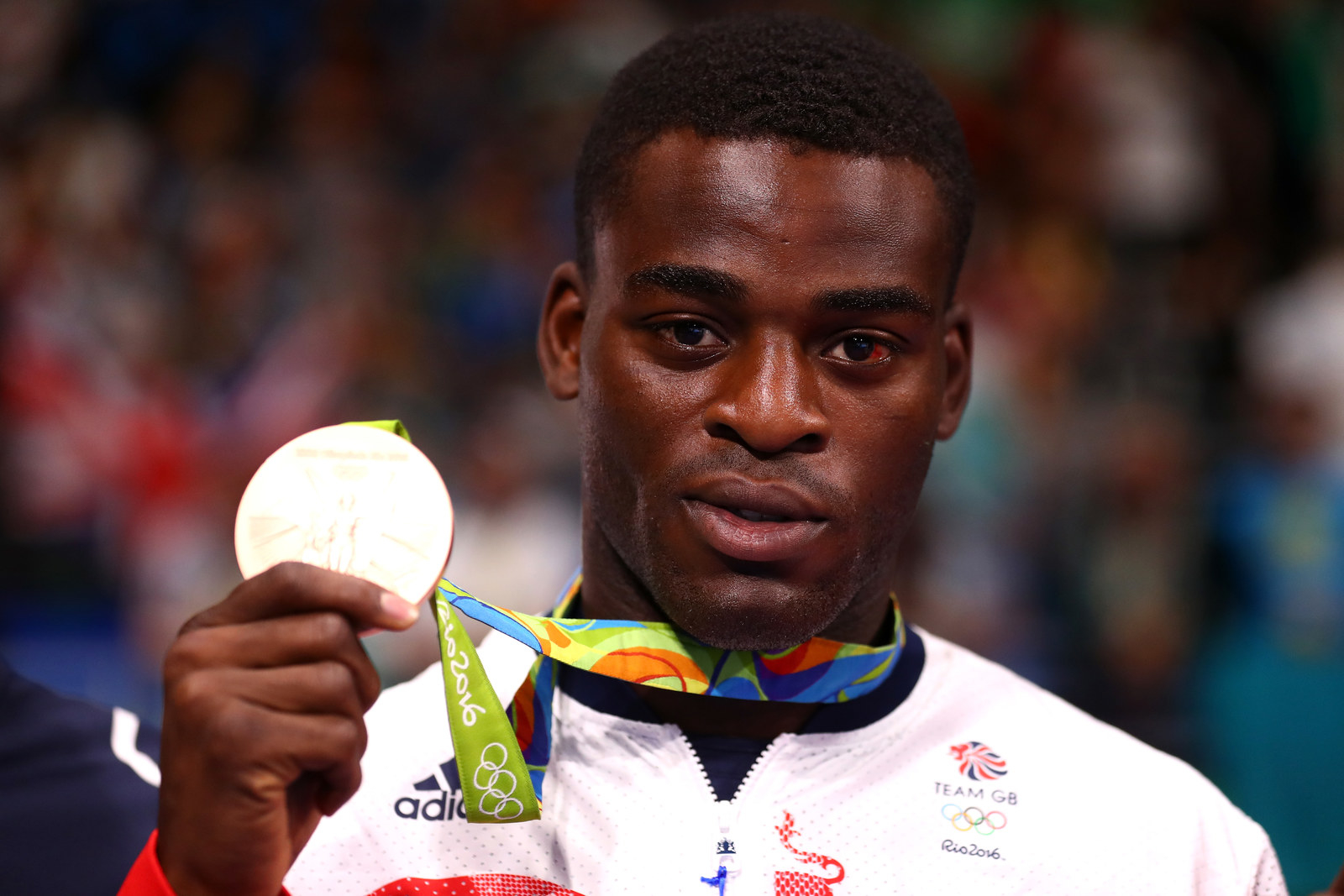 Hannah Mills and Saskia Clark: Gold in women's 470 class (18 August)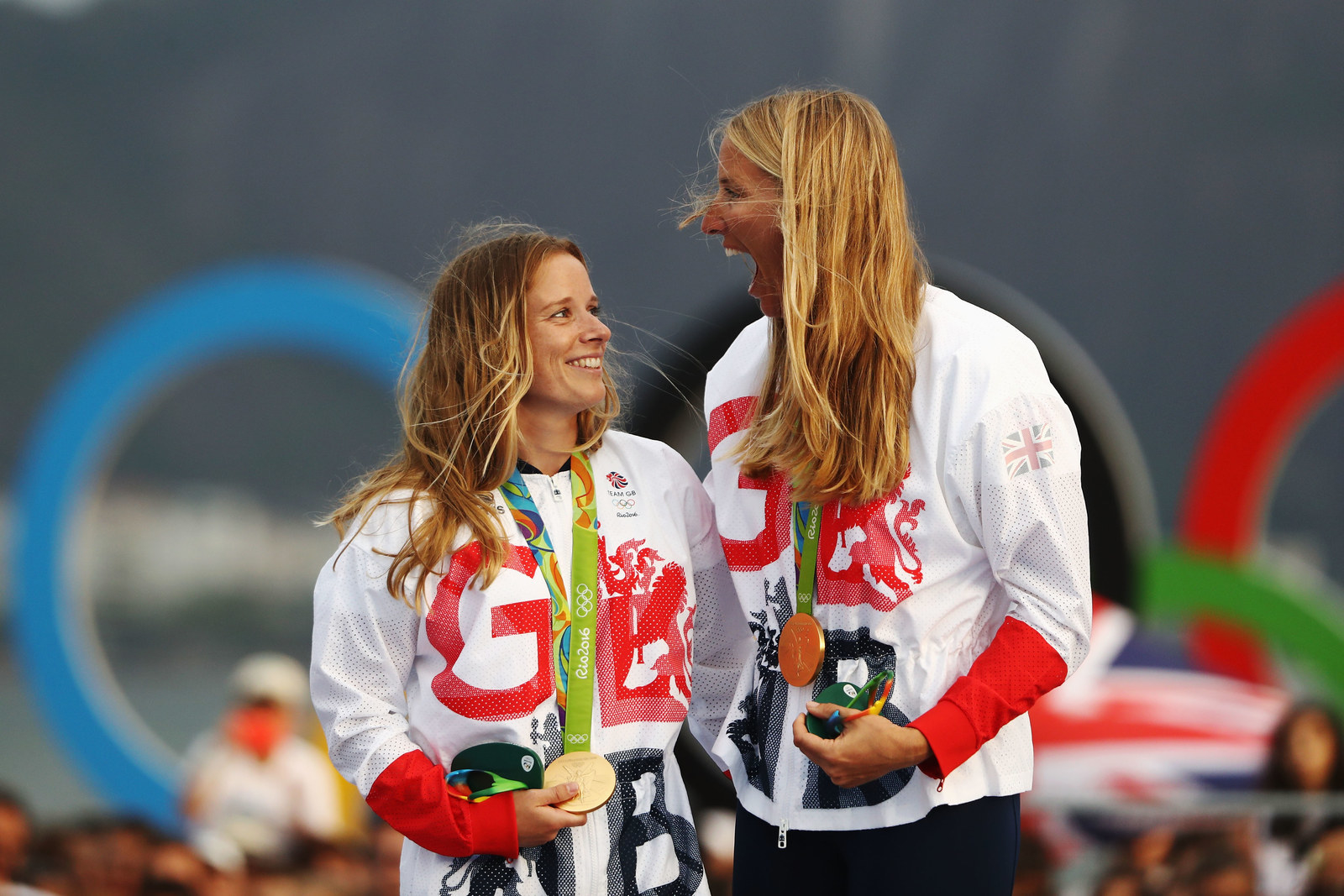 Alistair and Jonny Brownlee: Gold and silver in men's triathlon (18 August)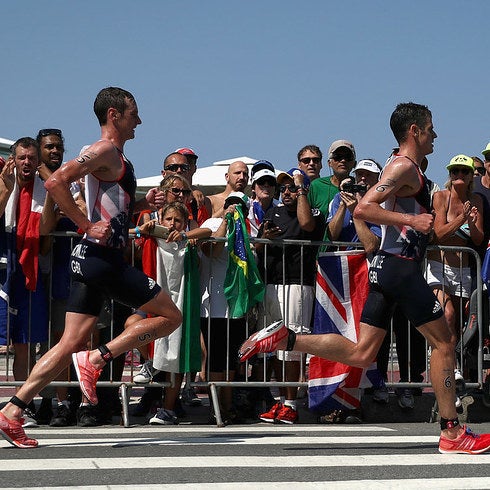 Alistair Brownlee successfully defended his Olympic title in Rio, while his younger brother Jonny went one better than he did in London four years ago to claim silver.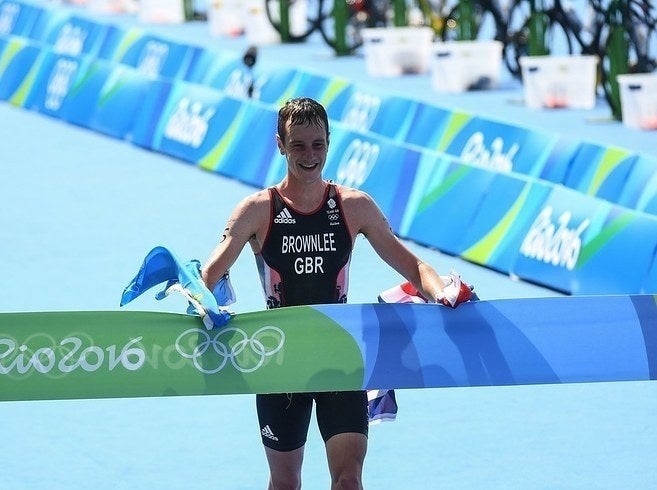 Alistair, 28, walked across the line after a 1.5km swim, 40km cycle, and 10km run to become the first triathlete to win successive gold medals at the Olympics.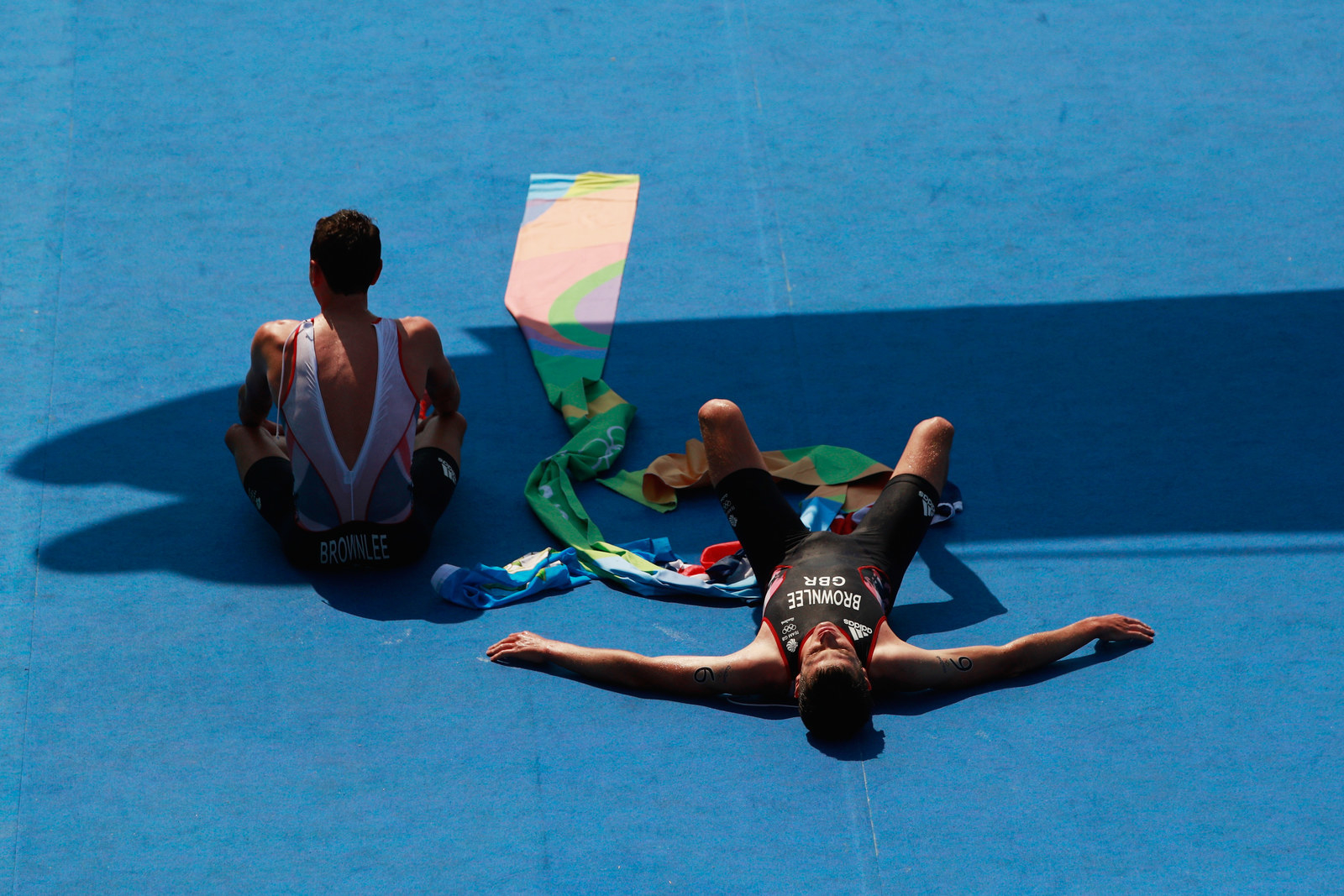 Chris Langridge and Marcus Ellis: Bronze in the men's badminton doubles (18 August)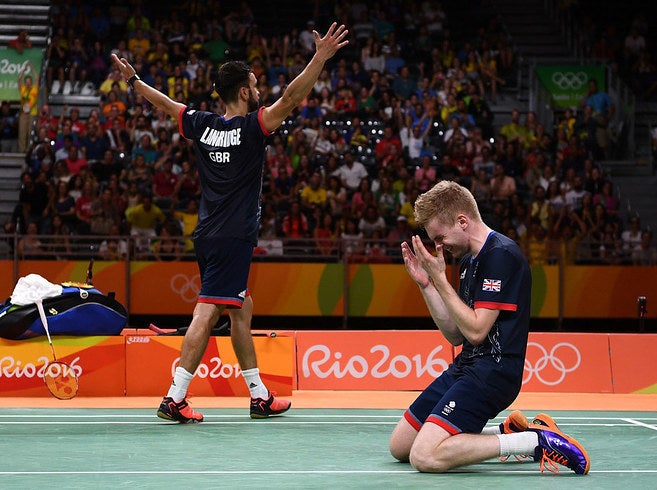 Ellis and Langridge won Britain's first-ever Olympic medal in men's doubles badminton, beating China's Hong Wei and Chai Biao 21-18, 19-21, 21-10, belying their world ranking of 22 versus their Chinese opponents' ranking of fifth.
Liam Heath and Jon Schofield: Silver in men's kayak double 200m (18 August)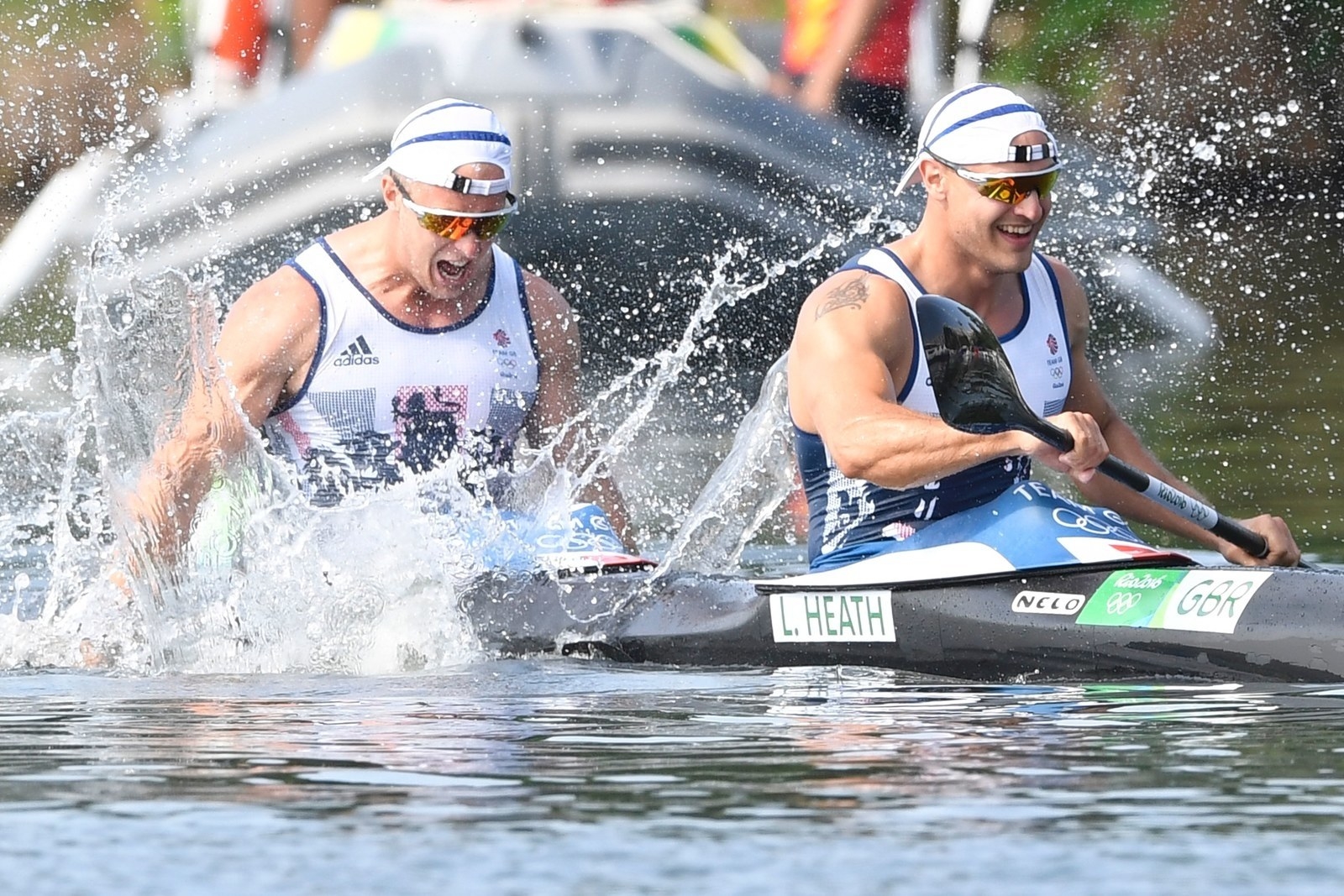 Bronze medallists four years ago, Heath and Schofield went one better in Rio by the smallest of margins, finishing just 0.14 seconds ahead of Lithuanian pair Aurimas Lankas and Edvinas Ramanauskas. Spain's Saul Craviotto and Cristian Toro won gold.

Jason Kenny: Gold medal in the men's keirin (16 August)
In a dramatic keirin race that had to be repeated THREE times due to alleged overtakes of the motorised bike, Kenny managed to achieve his sixth gold. He now has the same number of gold medals as Sir Chris Hoy – Britain's most successful Olympian.
Laura Trott: Gold in the women's omnium (16 August)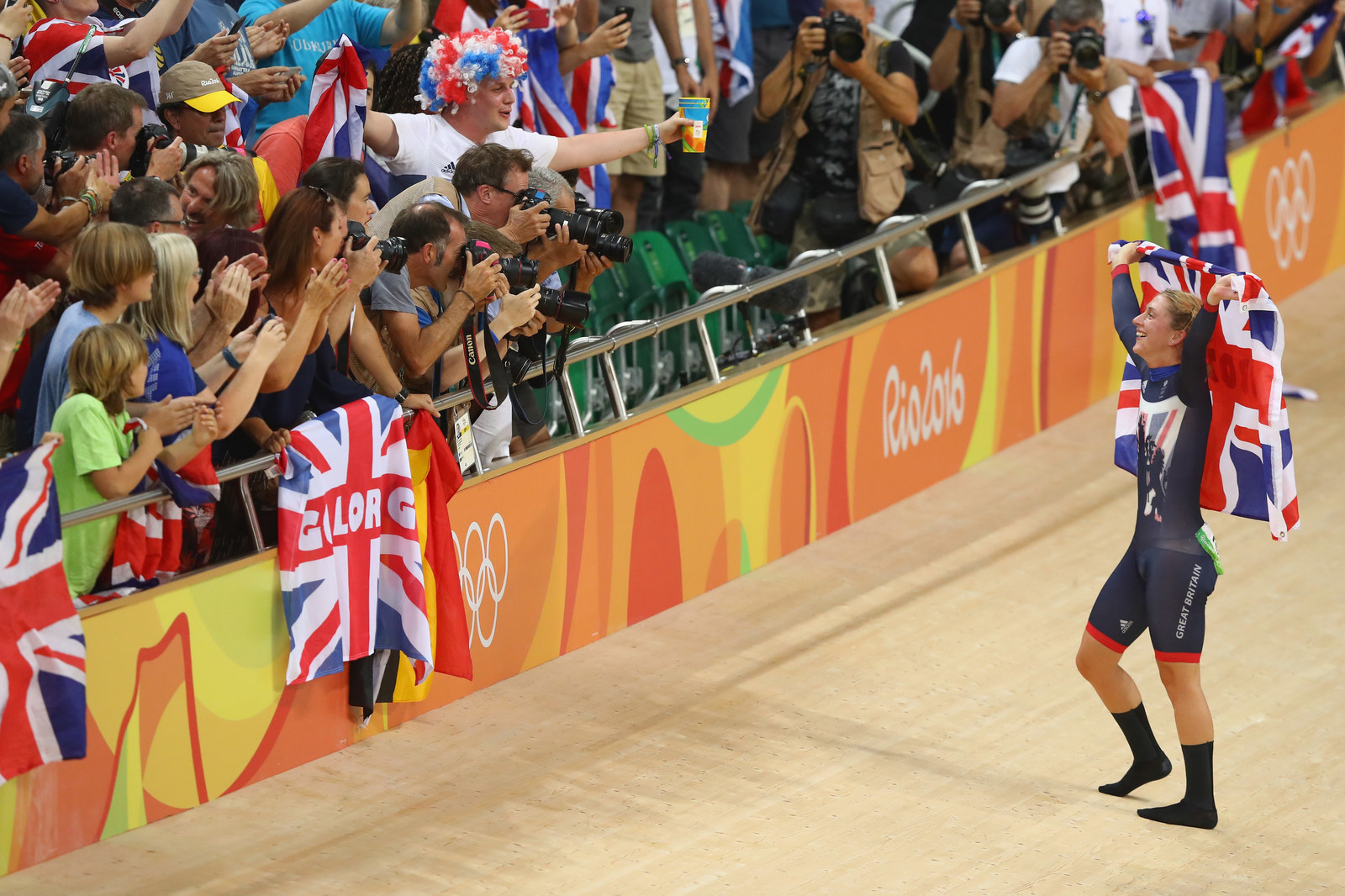 Laura Trott is now the most successful female Olympian of all time, this event being her fourth gold. She also won the omnium at London 2012. And she's only 24 years old.

Becky James: Silver in the women's sprint (16 August)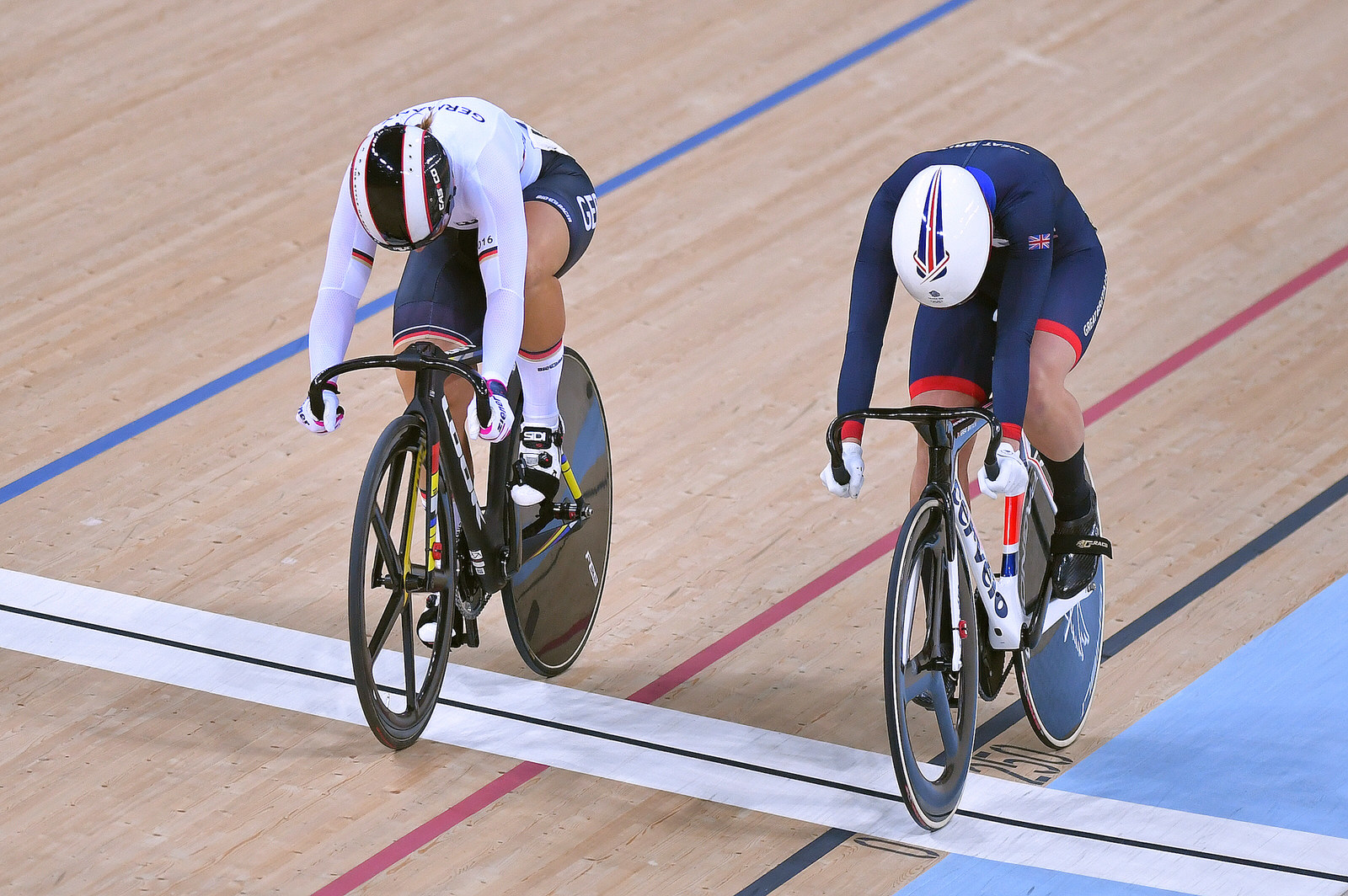 An exceptionally close defeat by Kristina Vogel of Germany (above) resulted in Becky James receiving her second silver medal of the Olympic games. Vogel's saddle also broke and fell off as she crossed the finish line.
Jack Laugher: Silver in the 3-metre diving (16 August)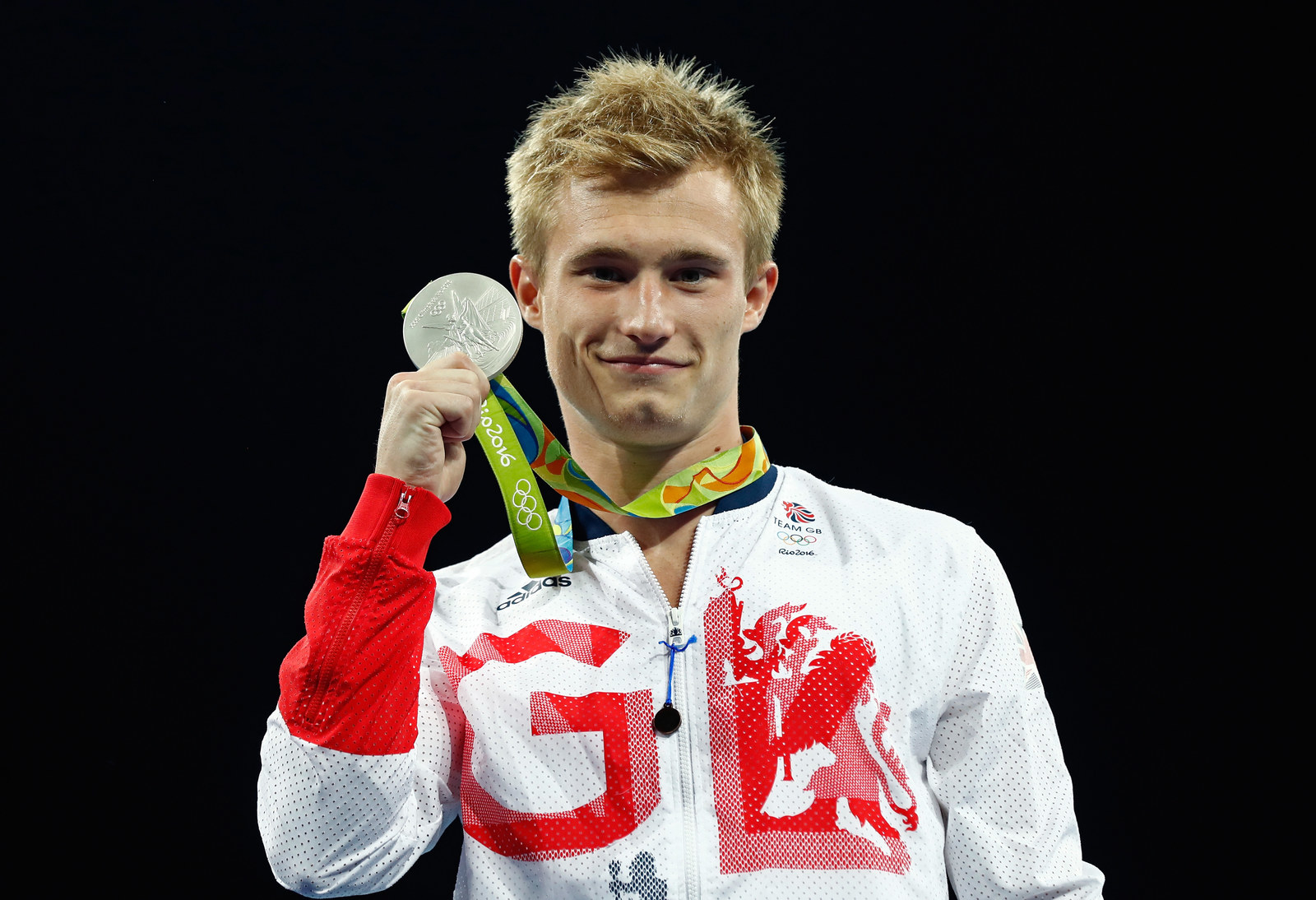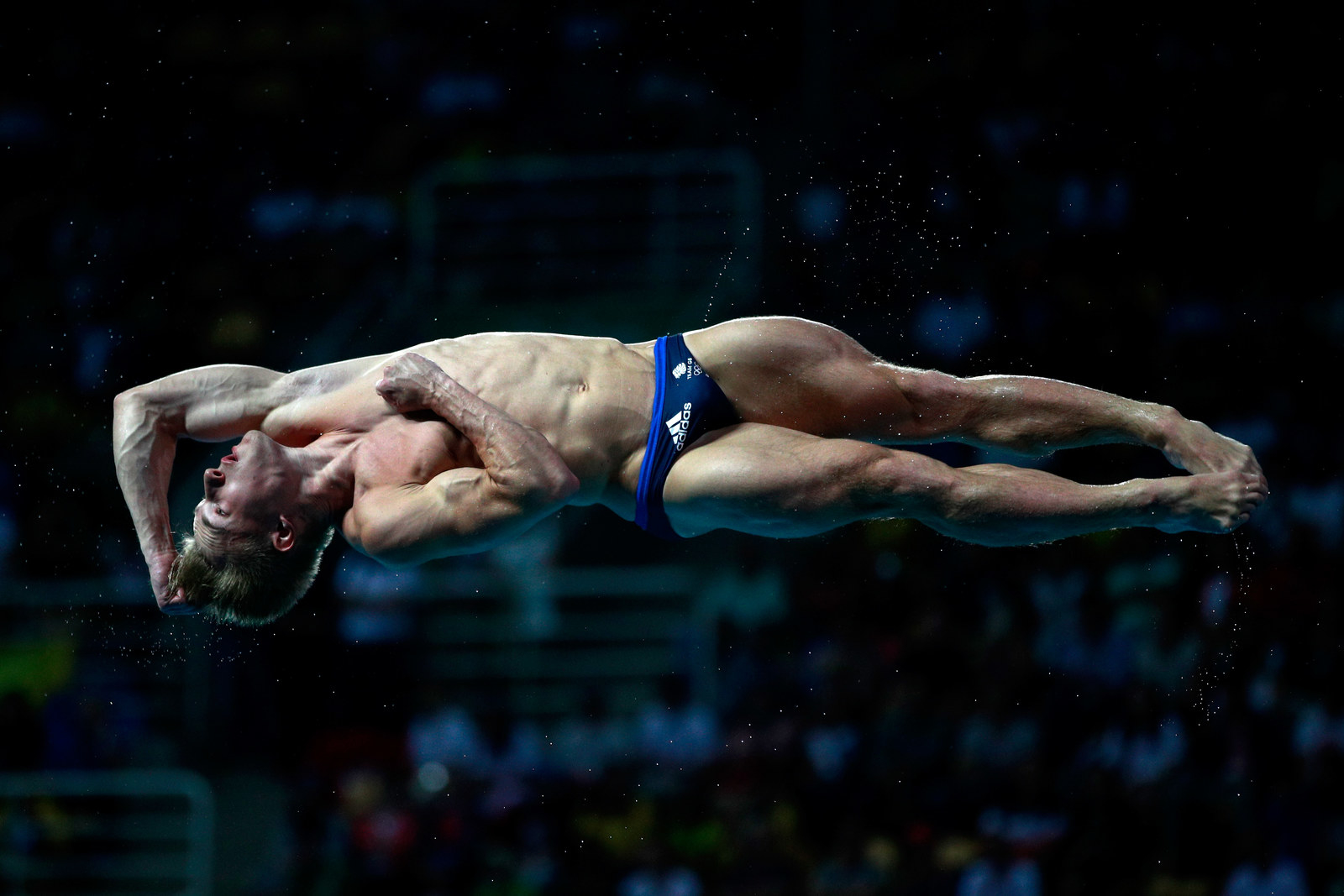 Just days after getting gold in the synchronised 3m springboard diving with his teammate Chris Mears, Laugher achieved a silver in the 3m diving.
Katy Marchant: Bronze in the women's sprint (16 August)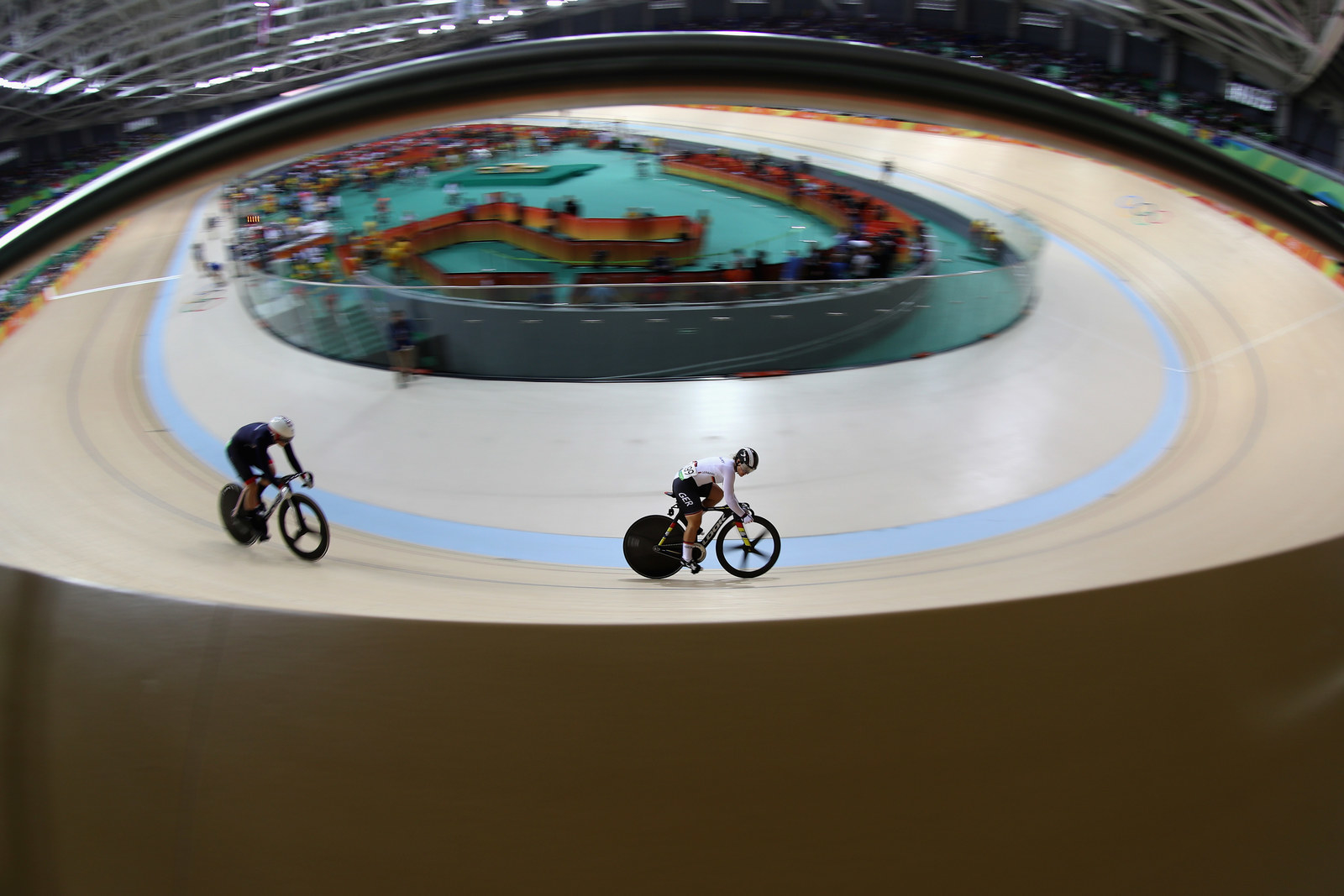 Katy Marchant's bronze medal means that, according to the editor of Cyclist Weekly magazine, every member of Britain's track team in the velodrome has got a medal.
Nile Wilson: Bronze in the horizontal bar event (16 August)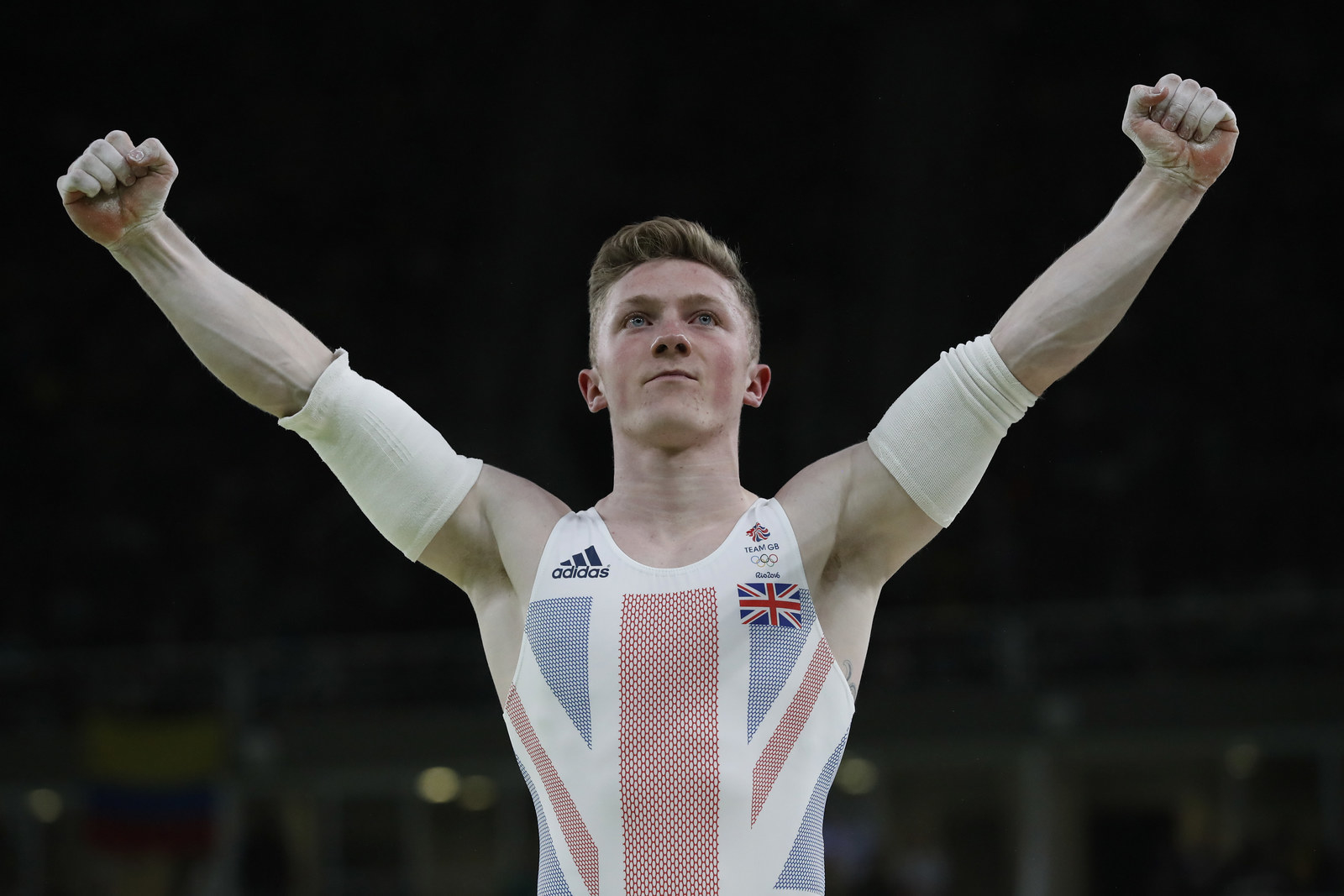 This was Wilson's first time at the Olympic Games, and he was completely beside himself when he found out he was guaranteed to be a medal winner.
Amy Tinkler: Bronze in the women's floor gymnastics (16 August)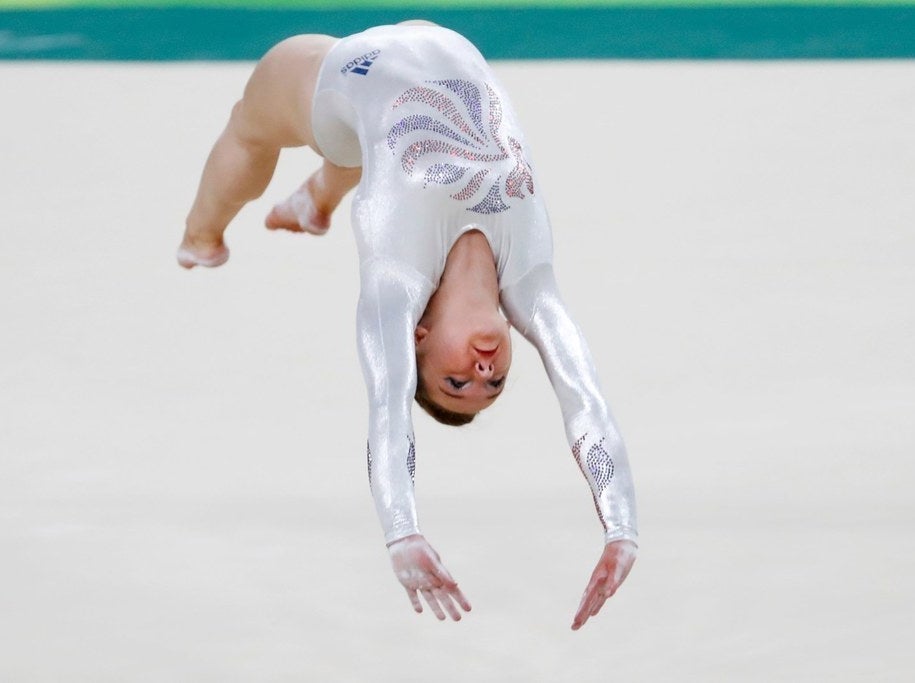 This was a special moment – the first time Great Britain made it to the floor final, and Tinkler managed to get a bronze. She only just finished her GCSEs.
Giles Scott: Gold in the Finn sailing (16 August)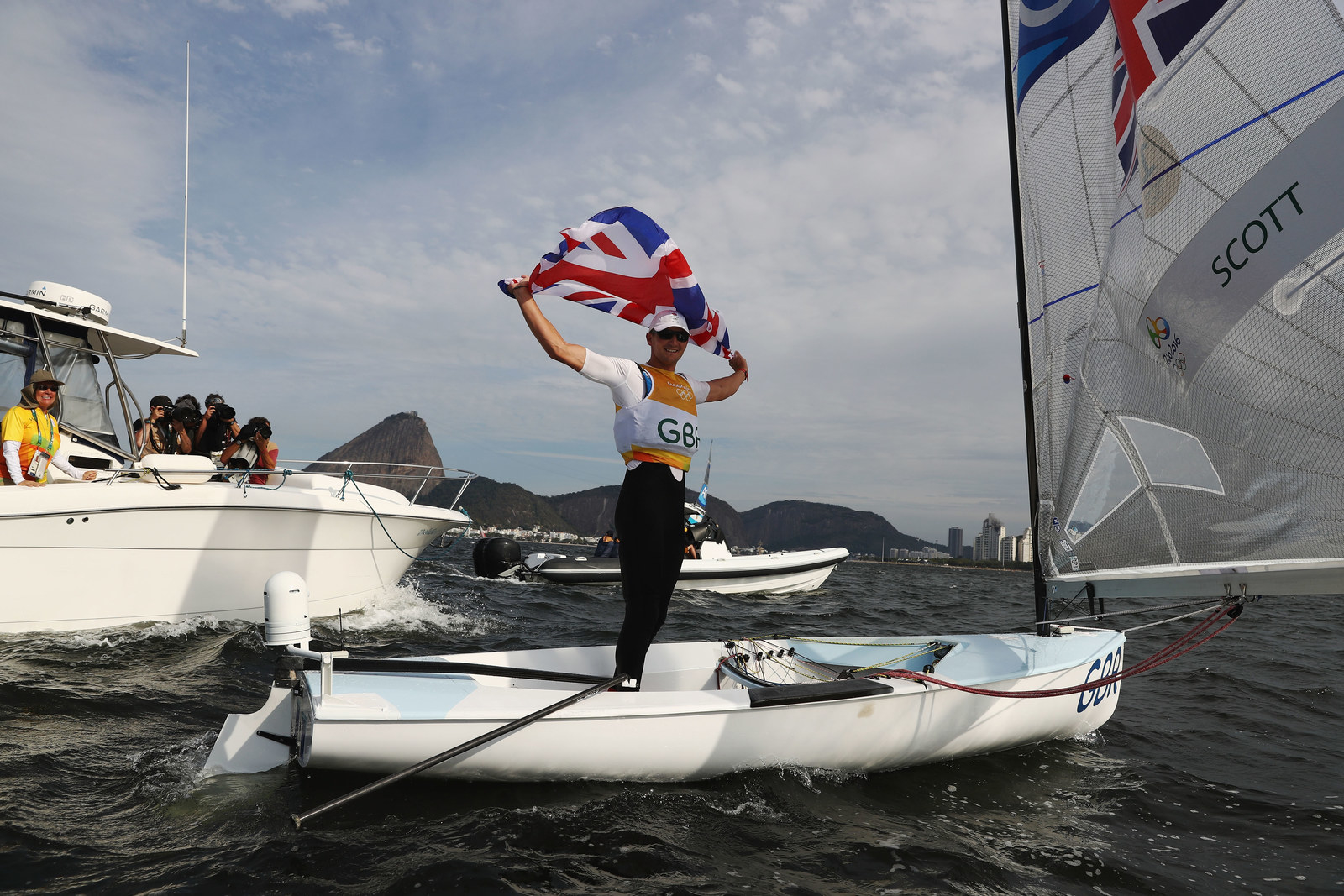 It was already guaranteed that Scott was going to get gold in the Finn yesterday, but he still had one final race before he could formally receive that gold. Today's race was seen as a "lap of honour".
Charlotte Dujardin: Gold in the individual dressage grand prix freestyle (15 August)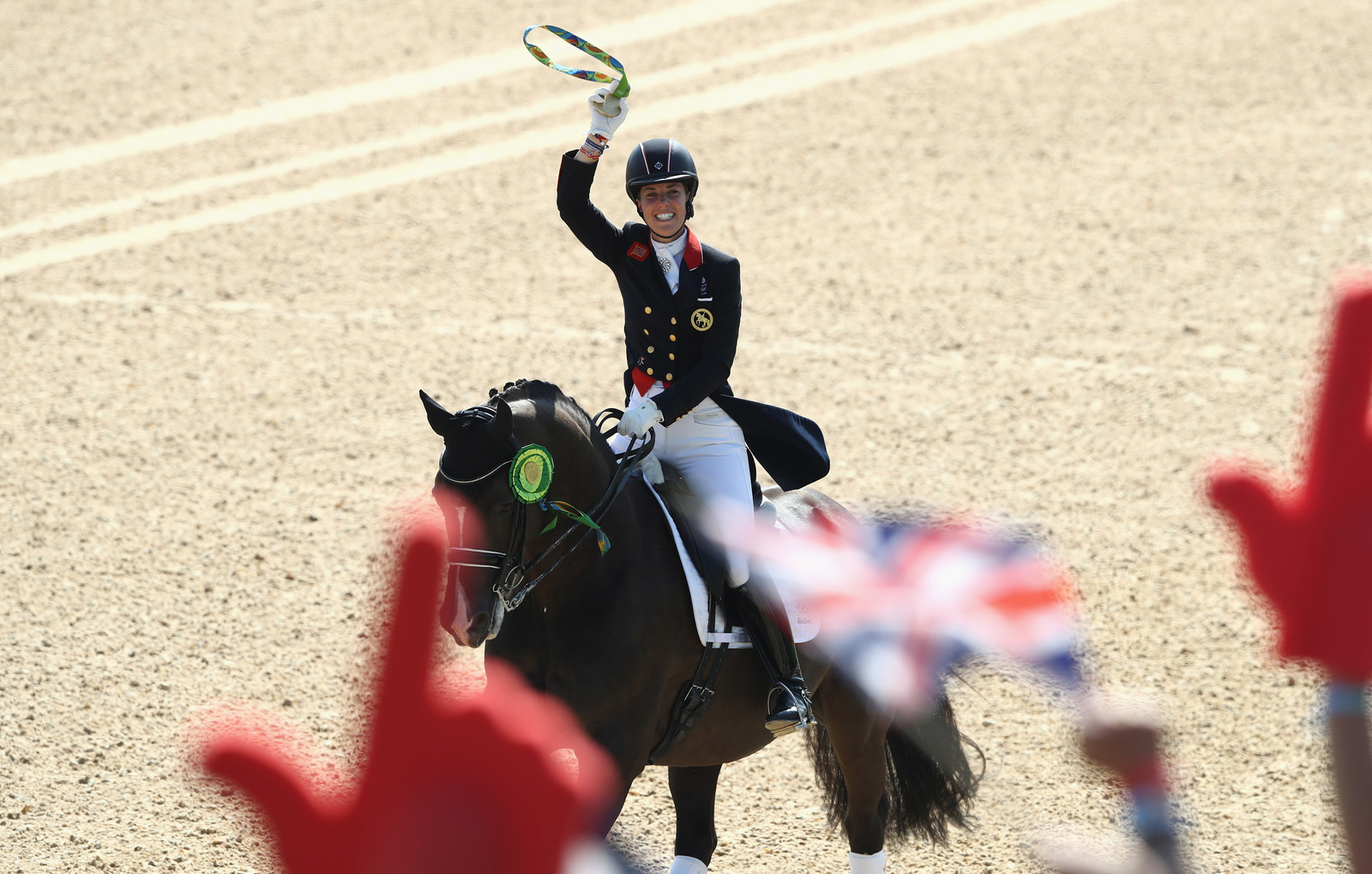 Dujardin retained the gold she got in London 2012 in the dressage, with a clear 4.5-point lead over her nearest rival. After putting off their wedding in London 2012 and then Rio 2016, Dujardin was then asked by her fiancé in the audience to set a date for their wedding.

Mark Cavendish: Silver in the men's omnium points race (15 August)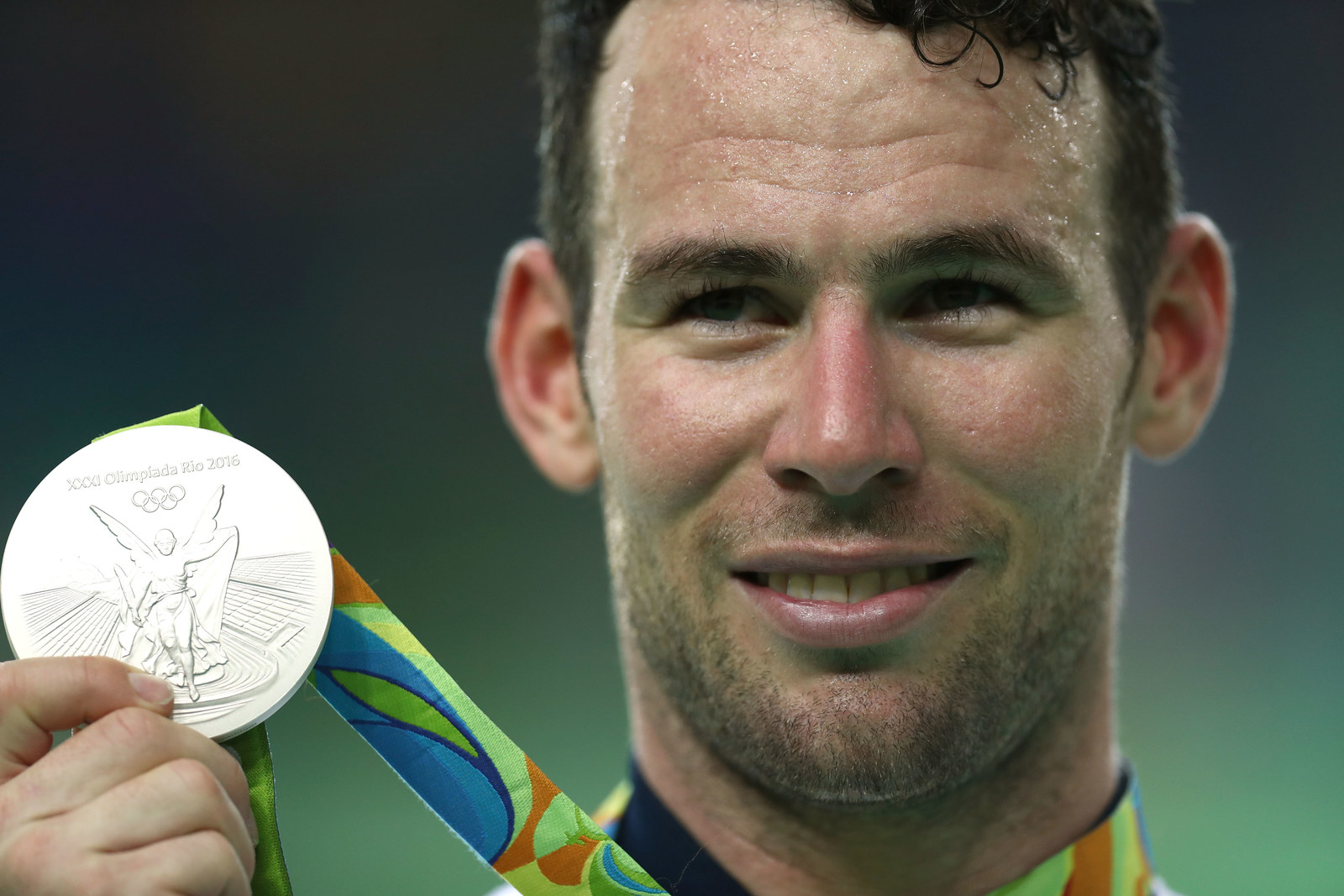 It was a very eventful final event in the omnium, with Cavendish taking responsibility for an accidental crash that completely wiped out two other cyclists. In an interview with the BBC, said he doesn't think he will race in Tokyo 2020.
Sophie Hitchon: Bronze in the women's hammer throw (15 August)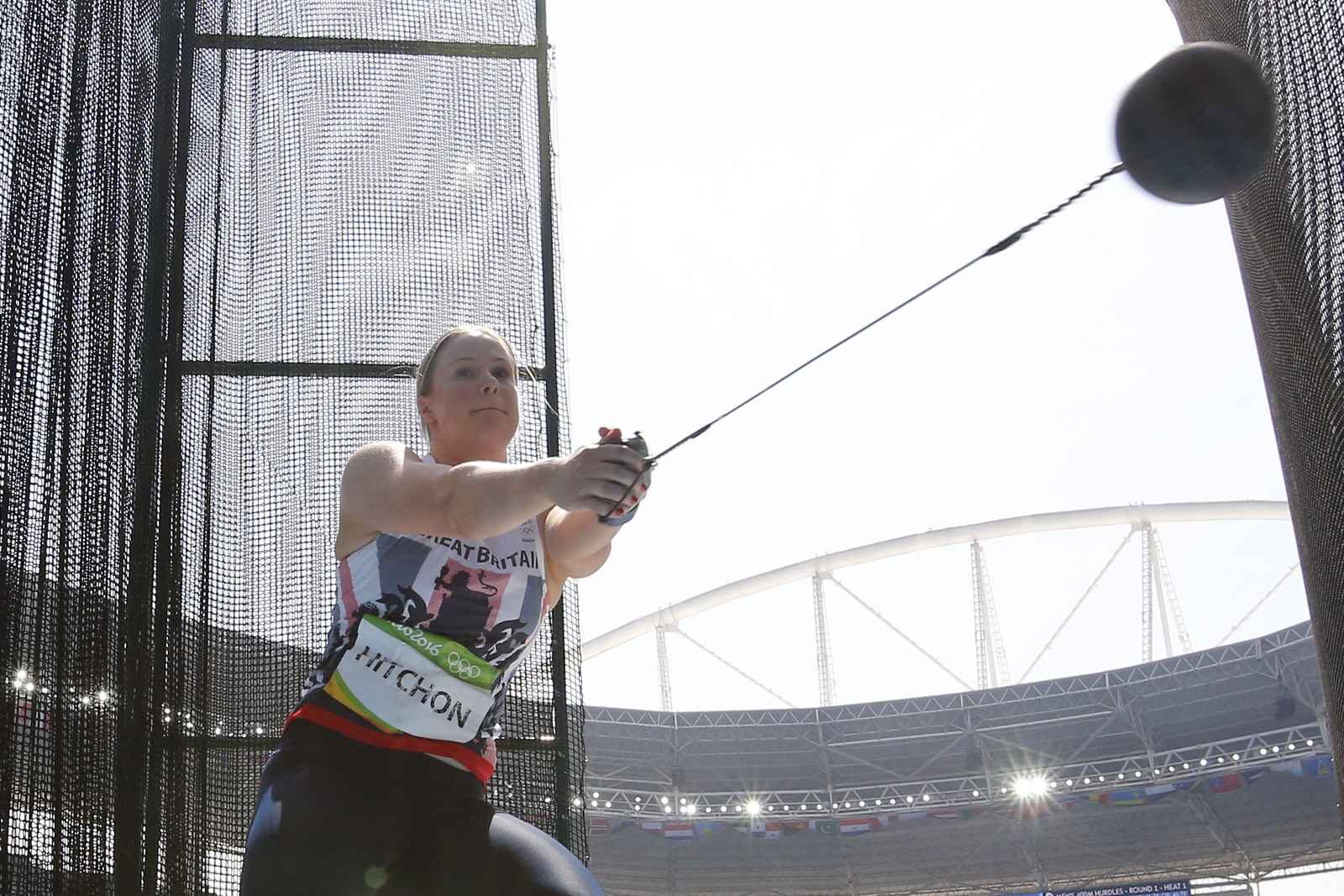 Sophie Hitchon not only got a bronze, but earned the title of being the first Briton to ever receive a medal in the women's hammer throw. In a BBC interview she said she "couldn't be happier".
Andy Murray: Gold in the men's singles tennis (14 August)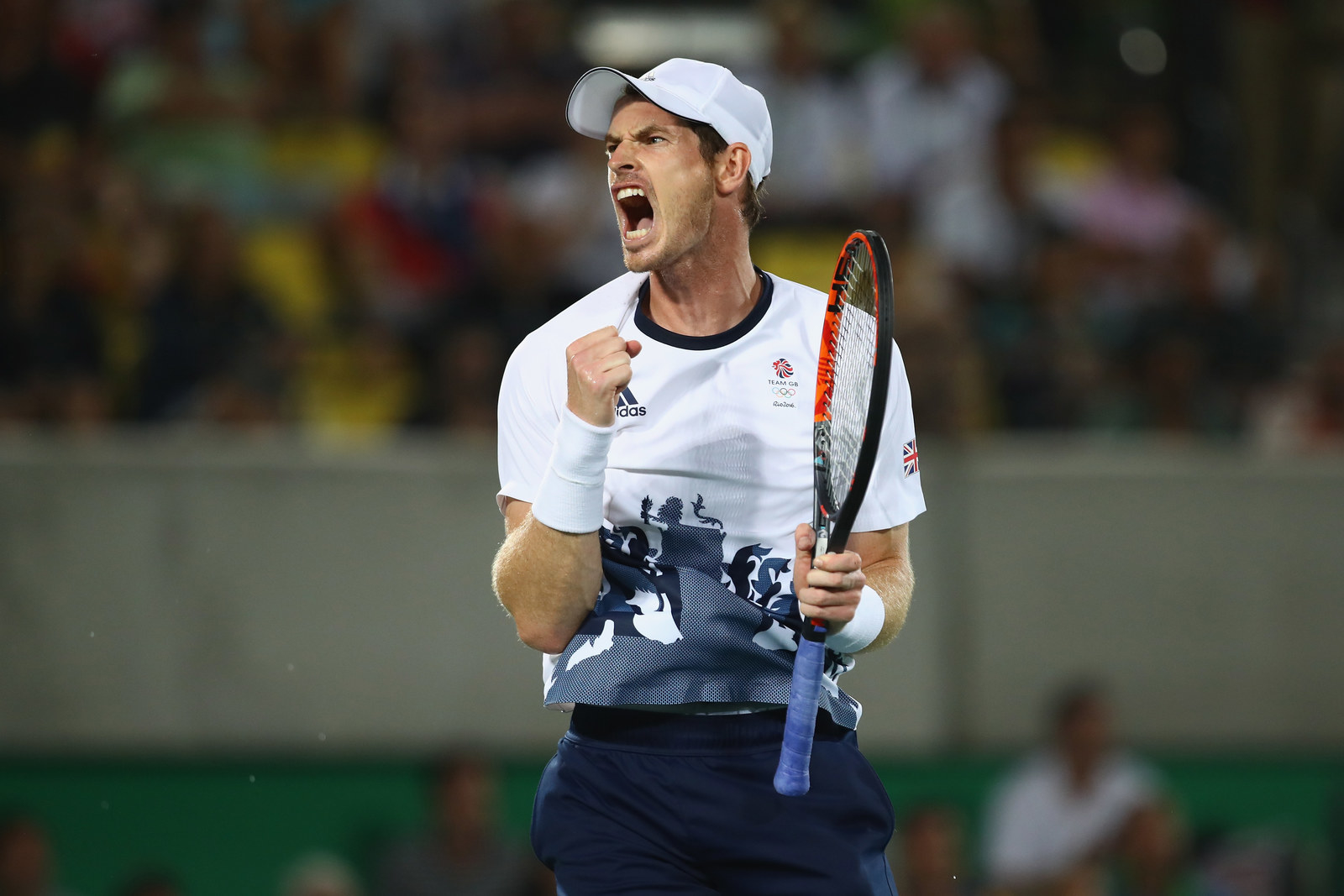 Andy Murray became the first tennis player ever to win a second Olympic singles gold, defending his London 2012 title with a thrilling, exhausting, and emotional four-set victory over Argentina's Juan Martin del Potro.
Jason Kenny and Callum Skinner: Gold and silver (respectively) in the men's sprint final track cycling (14 August)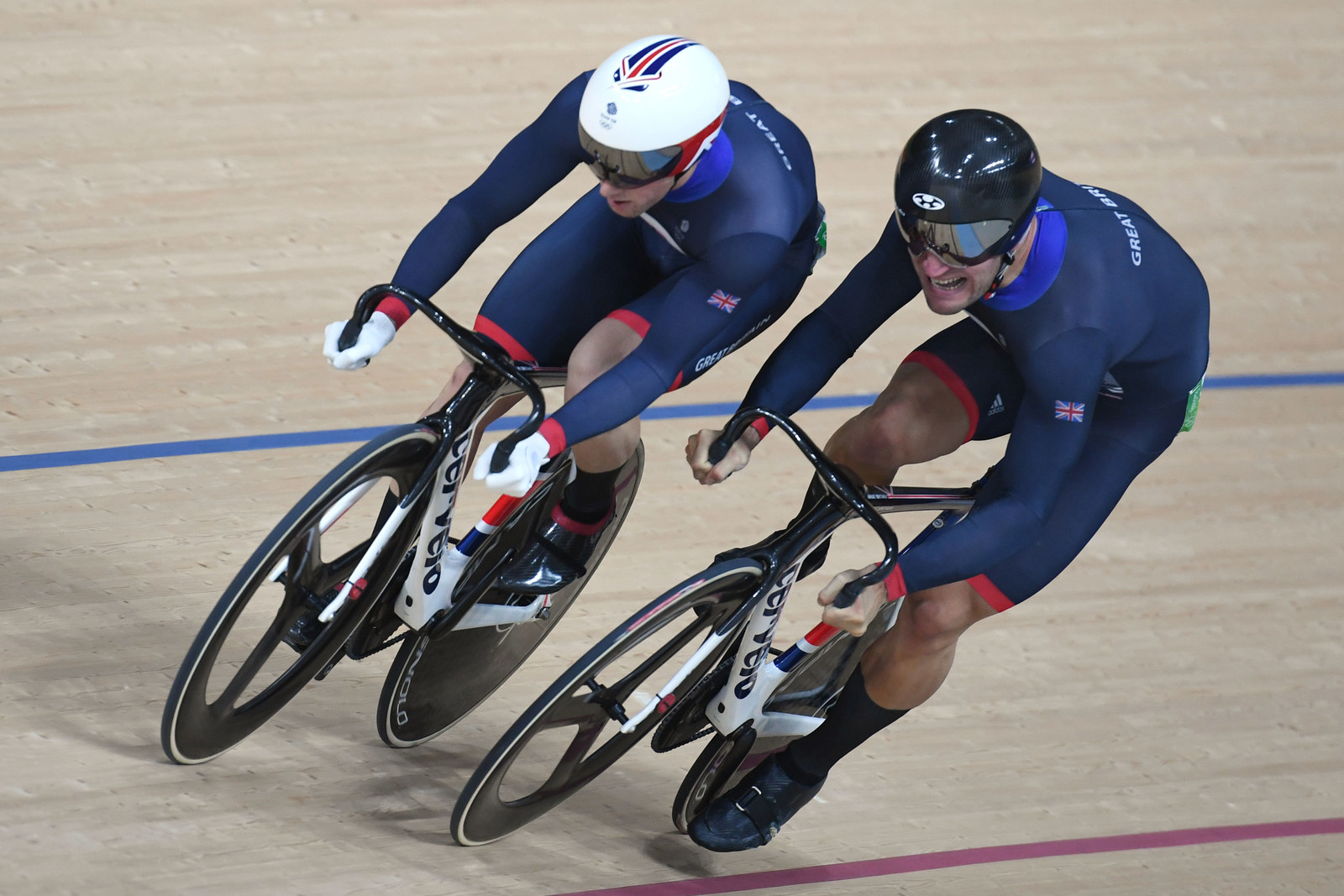 Jason Kenny now has five Olympic gold medals, matching Sir Bradley Wiggins and Sir Steve Redgrave, after beating teammate (and roommate) Callum Skinner. And he's not finished yet – there's one more track cycling event with a possible gold for Kenny.
Max Whitlock and Louis Smith: Gold and silver in the pommel horse (14 August)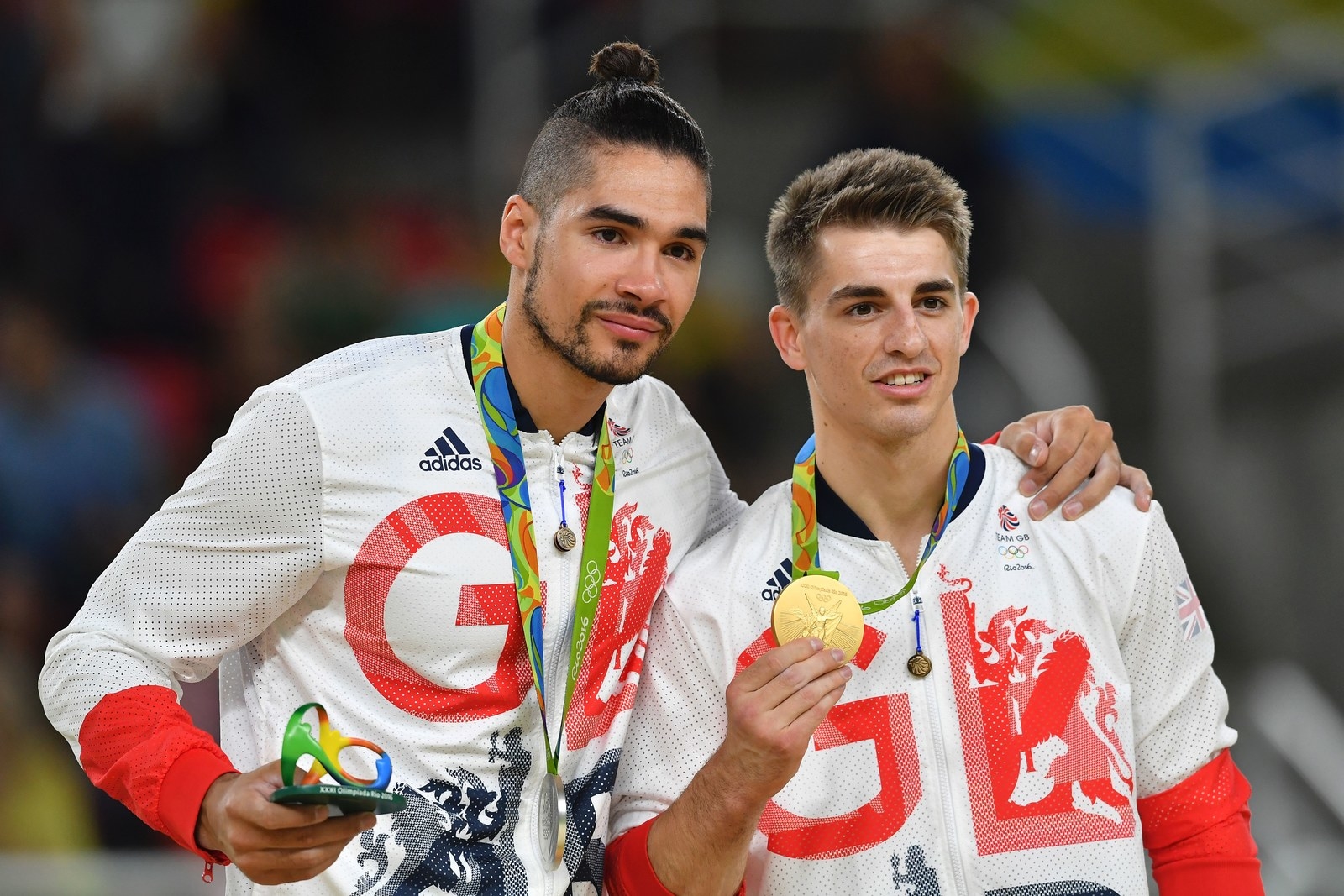 Max Whitlock gets two gold medals in two separate events in just over the space of an hour – beating teammate Louis Smith into silver, the same medal he won in 2012.
Justin Rose: Gold in the men's golf tournament (14 August)
A sensational hour in British sport sees Justin Rose claim gold at the final hole in the men's golf.
Nick Dempsey: Silver in the RS:X windsurfing (August 14)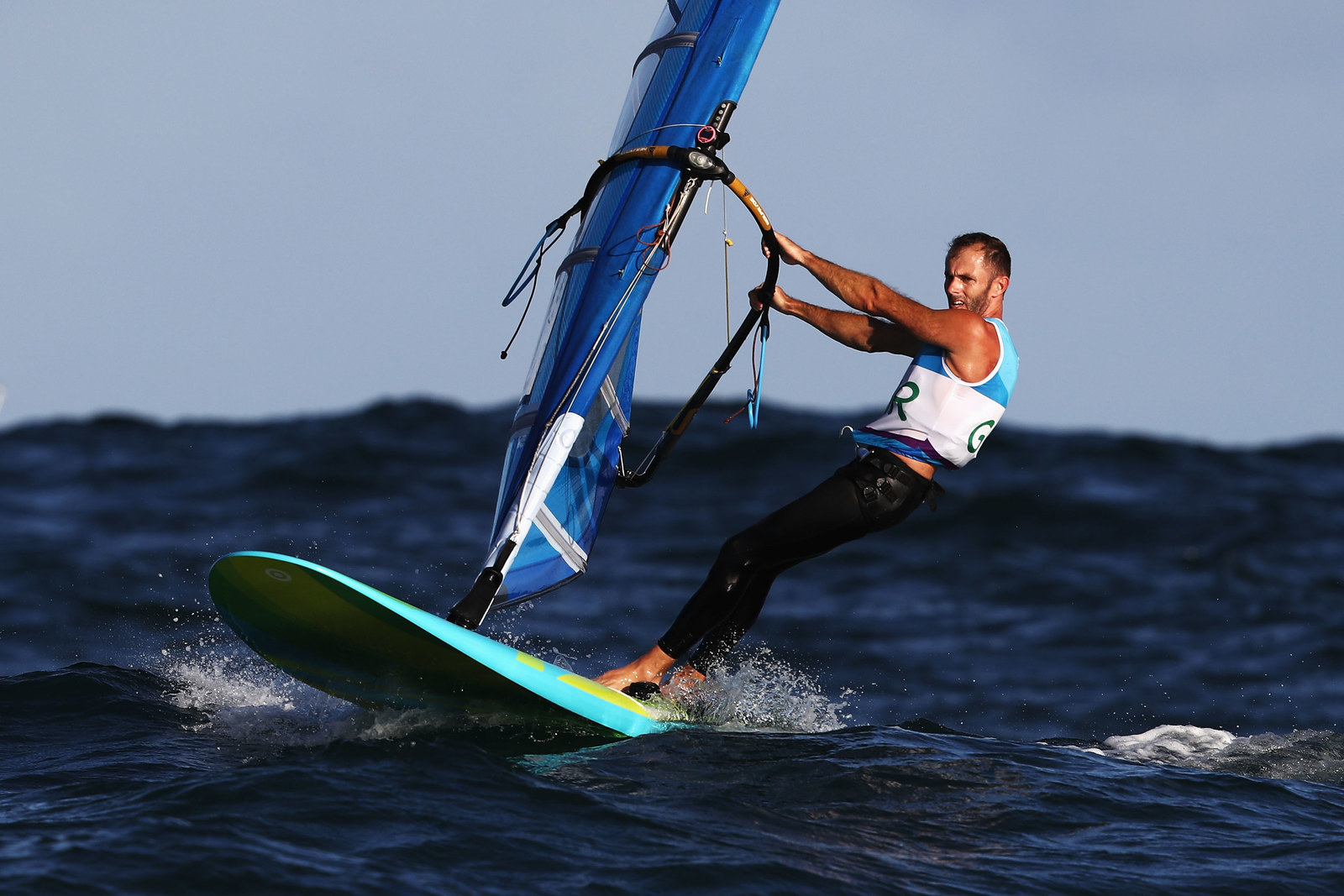 Dempsey retired on a high note with his third Olympic medal, a silver in windsurfing. With multiple races in windsurfing competitions, Dorian van Rijsselberghe from the Netherlands was a confirmed gold before today's final race.
Max Whitlock: Gold in the men's floor exercise (14 August)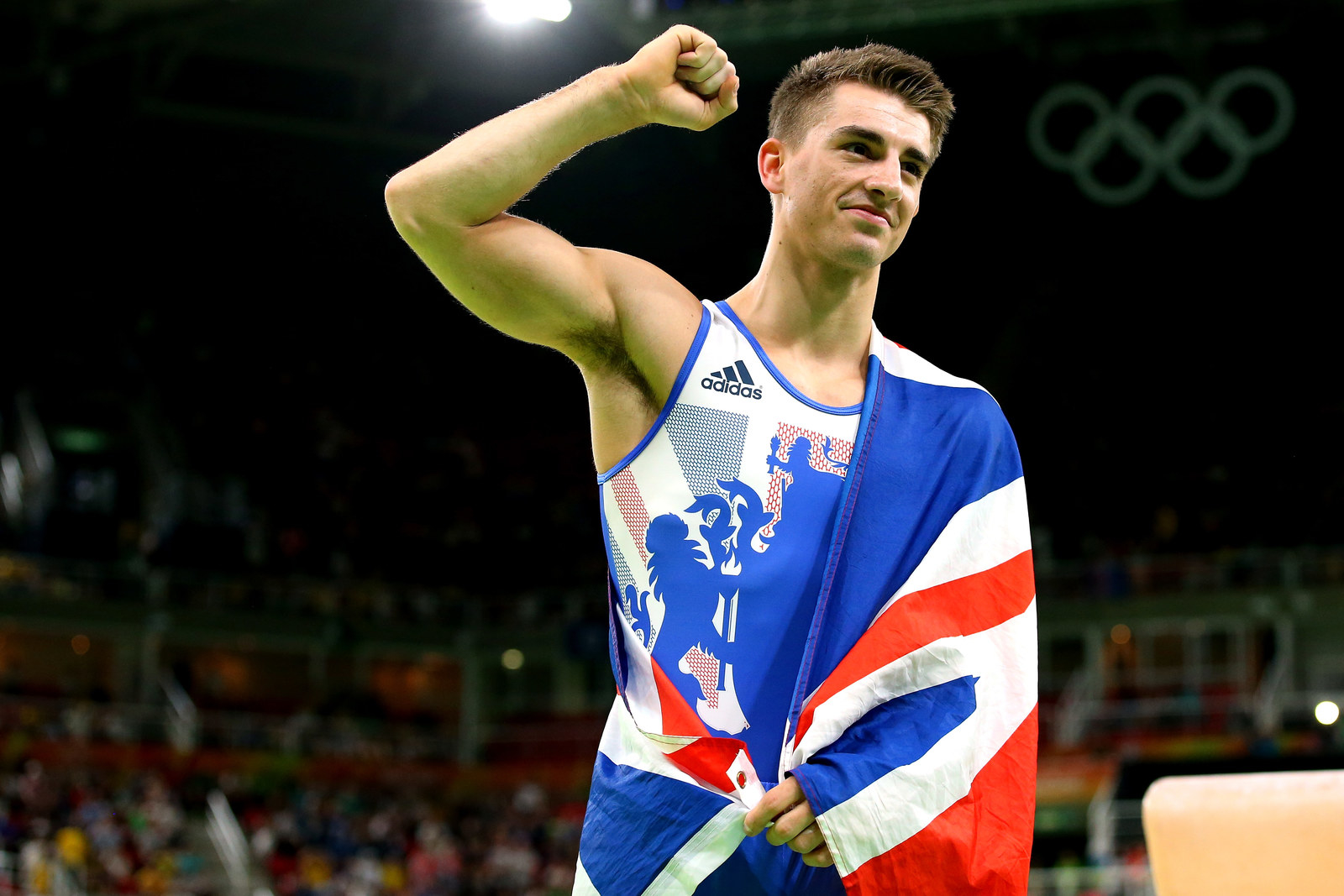 Max Whitlock became the first British man to ever win gymnastics gold with victory in the men's floor exercise. An hour later, he got another gold in the pommel horse (see above).
Mo Farah: Gold in the men's 10,000 metres (13 August)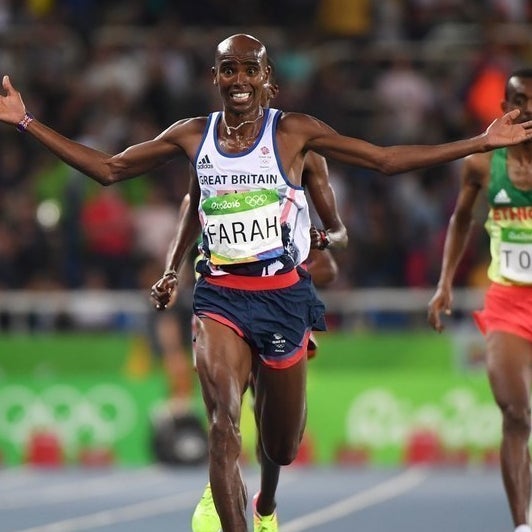 Mo Farah stumbled during the early stages of the race but recovered to defend his Olympic title, becoming the first British track-and-field athlete to win three gold medals.

Jessica Ennis-Hill: Silver in the heptathlon (13 August)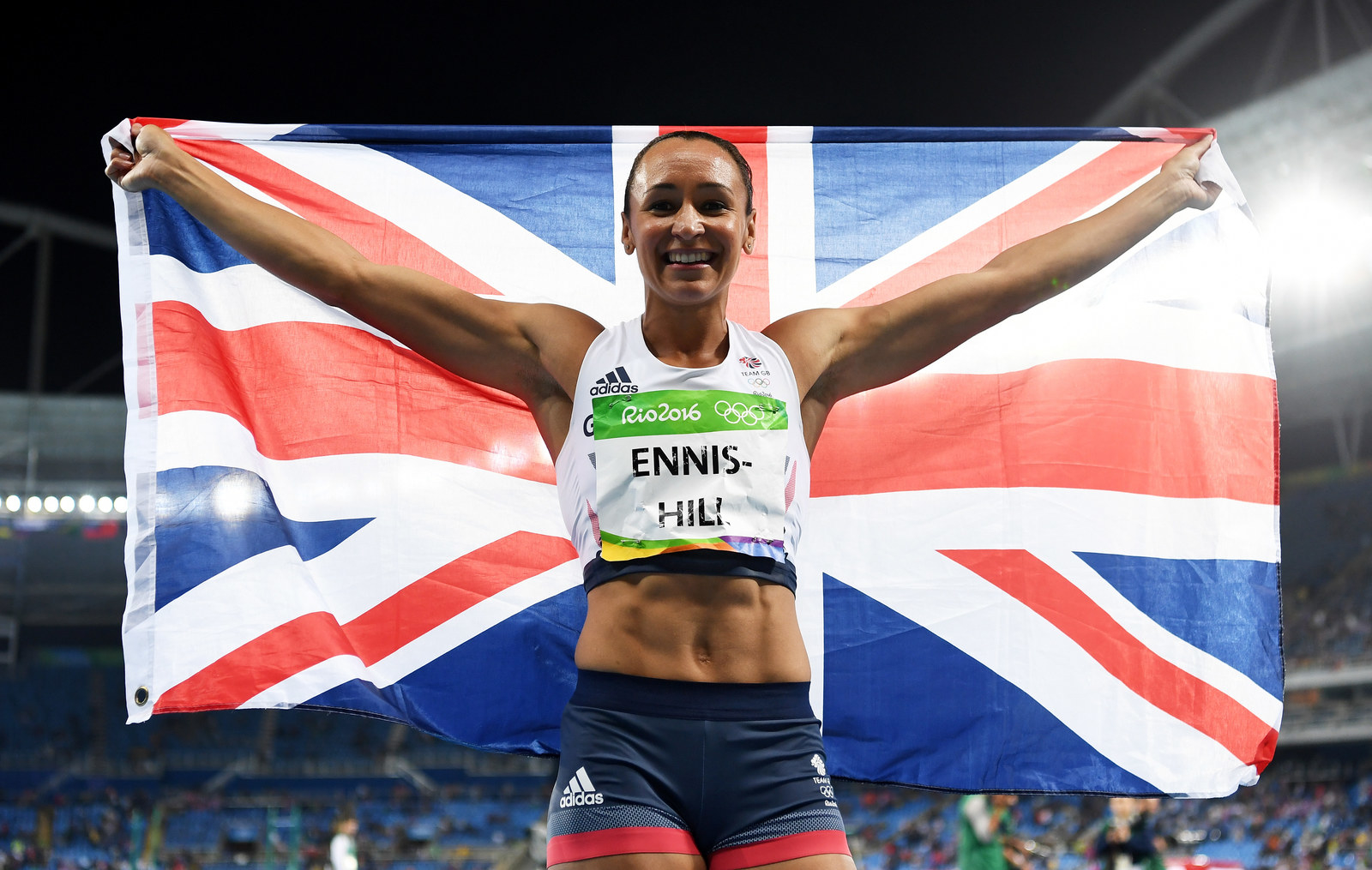 Jessica Ennis-Hill was just beaten to the event she famously won in London 2012 by Nafi Thiam. The 30-year-old won the final discipline of the competition, the 800 metres, but it was not enough to beat the Belgian.
Greg Rutherford: Bronze in the long jump (13 August)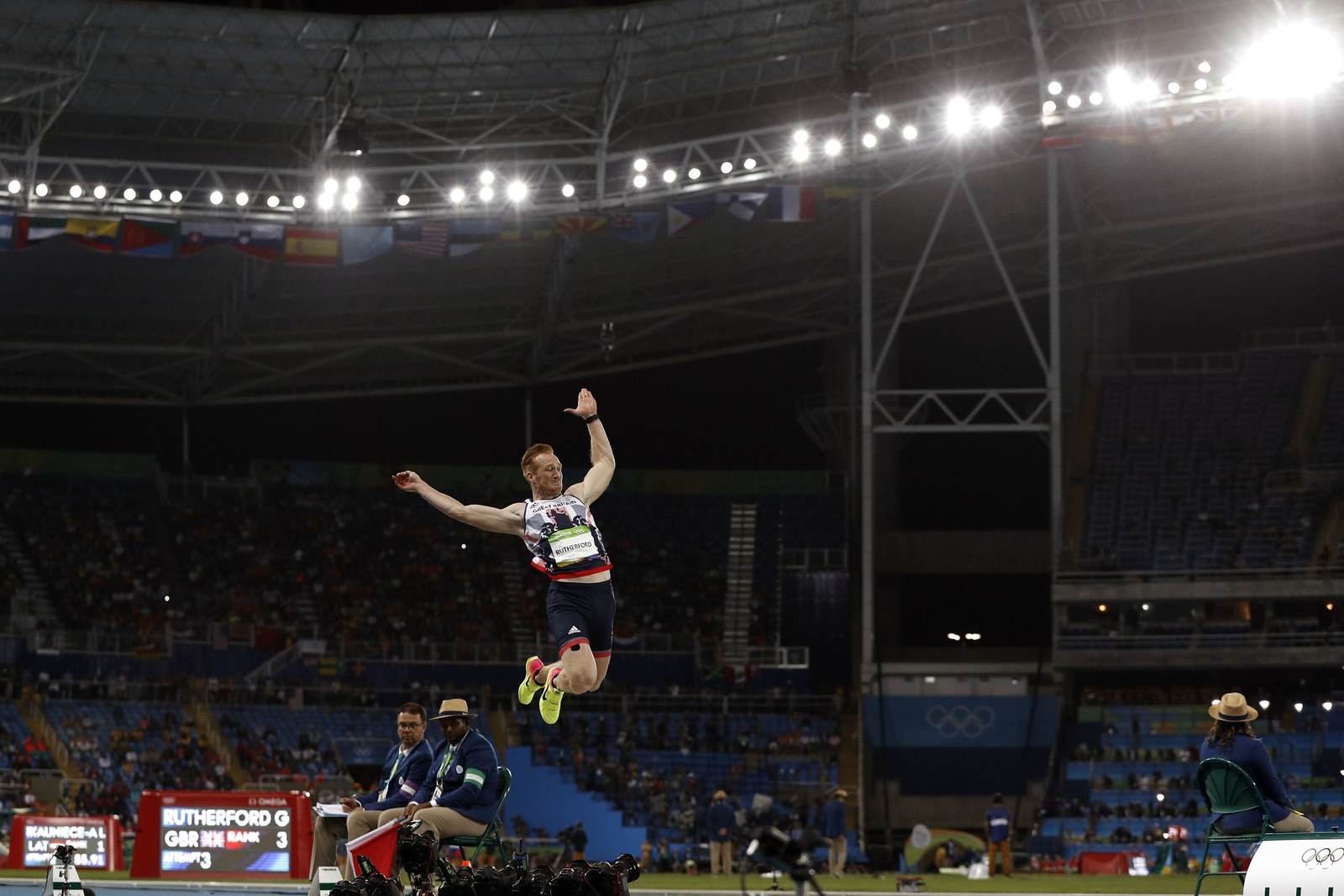 Greg Rutherford's first jump put him in the early lead, but after six his furthest could not reach the distance of the US's Jeff Henderson and South Africa's Luvo Manyonga, who got gold and silver respectively.
James Guy, Adam Peaty, Duncan Scott, and Chris Walker-Hebborn: Silver in the 4x100 relay (13 August)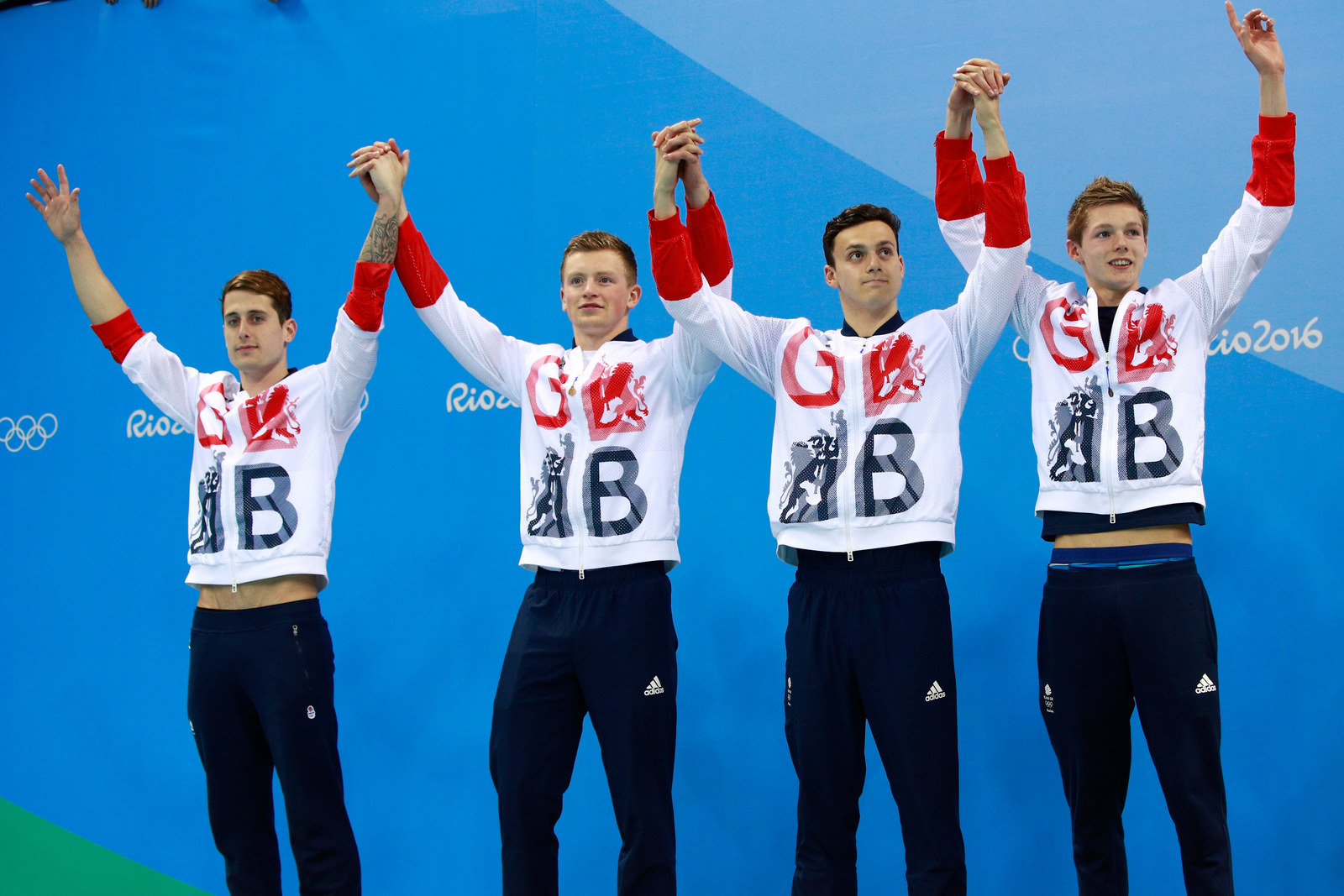 Peaty added to his individual gold by helping the relay team to a silver in the final swimming event of the Games. Britain's swimmers finish with six medals – double their haul from London 2012.
Rebecca James: Silver in the women's keirin (13 August)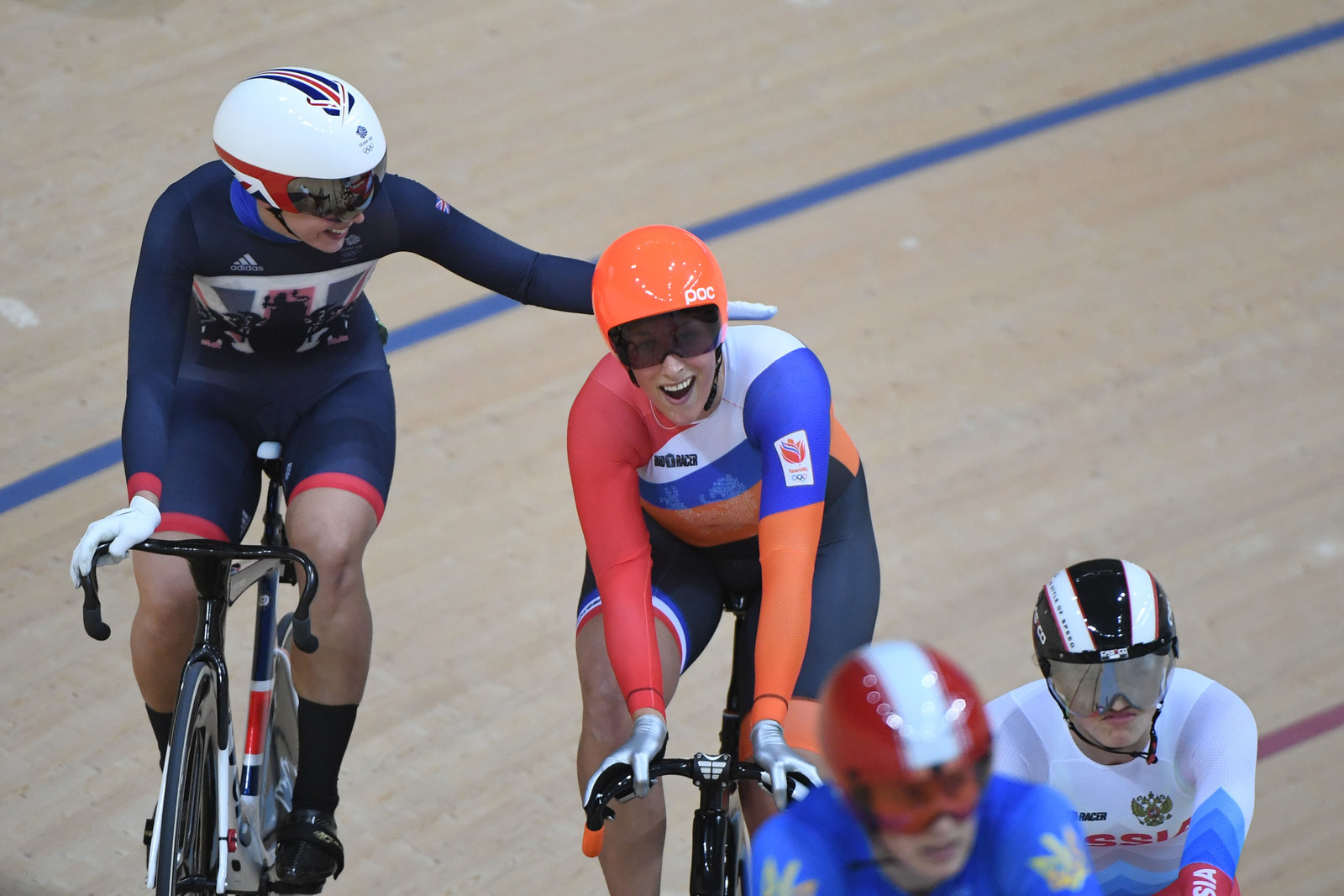 Becky James, who missed out on the London 2012 Olympics due to injury and other health issues, won a thrilling silver in the keirin, just falling narrowly short of overtaking the Netherlands' Elis Ligtlee (in the centre of the photo) on the line.
Katie Archibald, Elinor Barker, Laura Trott, and Joanna Rowsell-Shand: Gold in the women's team pursuit (13 August)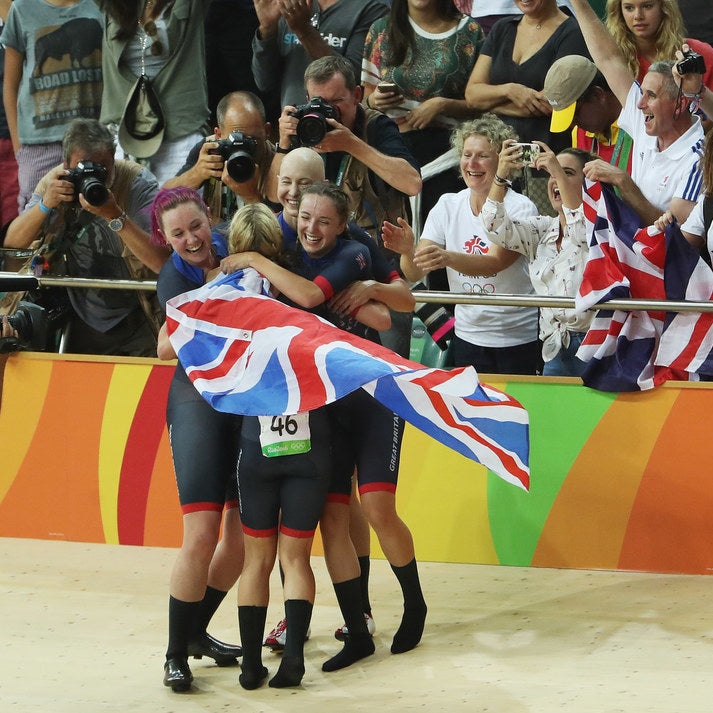 They comfortably beat the United States and also achieved a world record time. Laura Trott is also now the first female Briton to have three Olympic gold medals.
Pete Reed, Andrew Triggs Hodge, William Satch, Matthew Langridge, Matt Gotrel, Tom Ransley, Scott Durant, Paul Bennett, and Phelan Hill: Gold in the men's eight (13 August)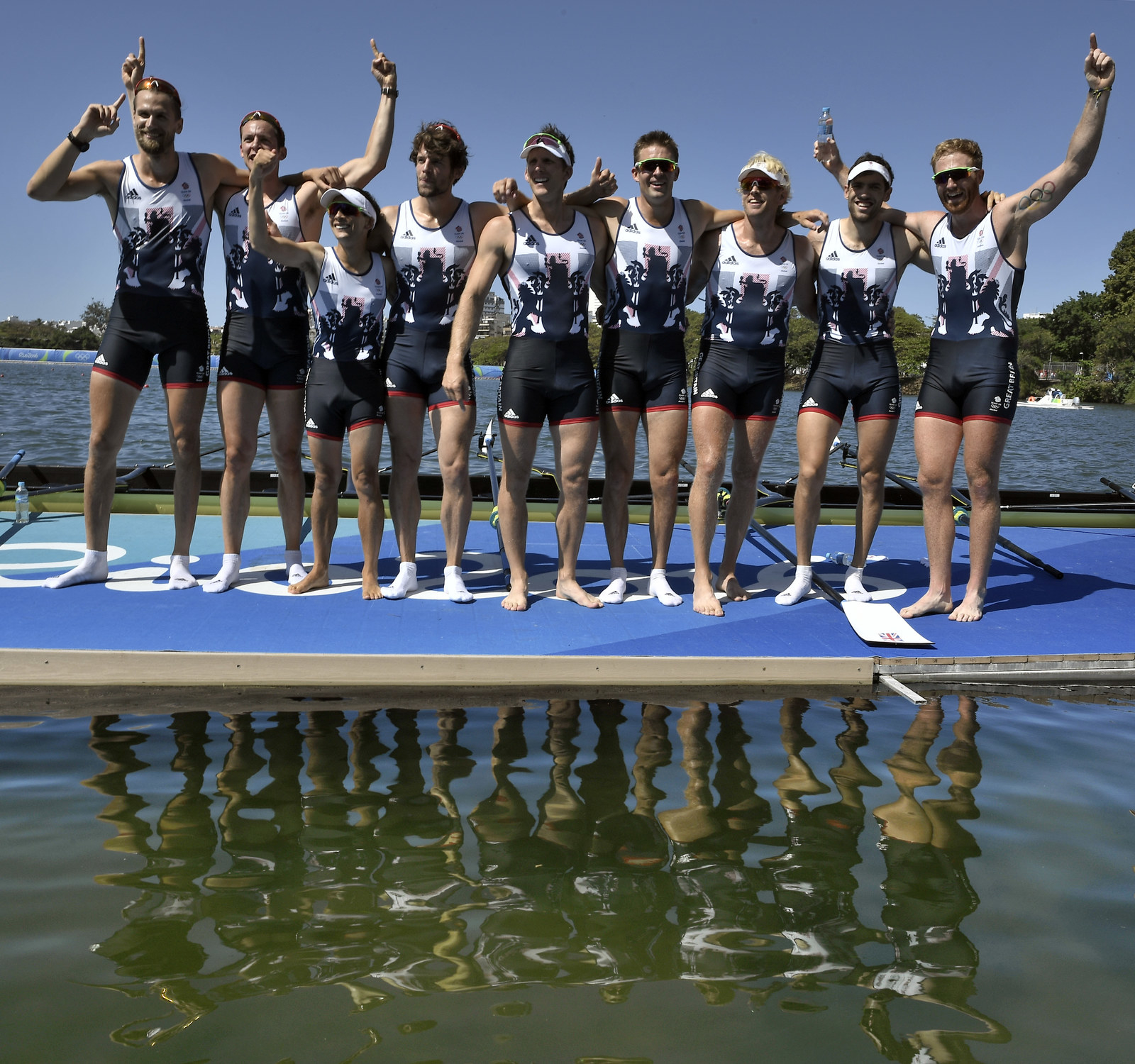 Britain led from the start to win gold, going two better than they managed at London 2012, finishing ahead of the former Olympic champions Germany, and the Netherlands. At the end of the rowing competition in Rio, Britain top the medal table with three golds and two silvers, ahead of Germany who won two golds and one silver.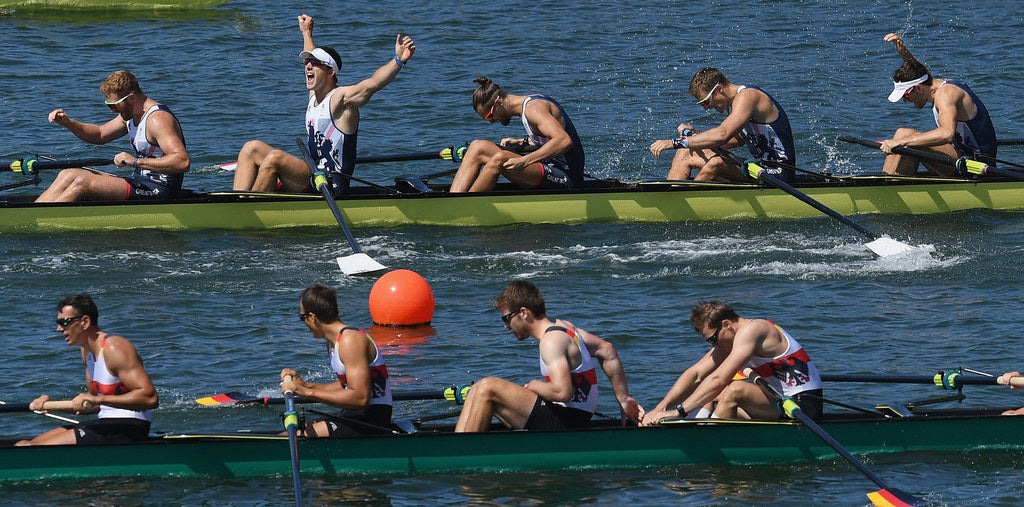 Katie Greves, Melanie Wilson, Frances Houghton, Polly Swann, Jessica Eddie, Olivia Carnegie-Brown, Karen Bennett, Zoe Lee, and cox Zoe de Toledo: Silver in the women's eight (13 August)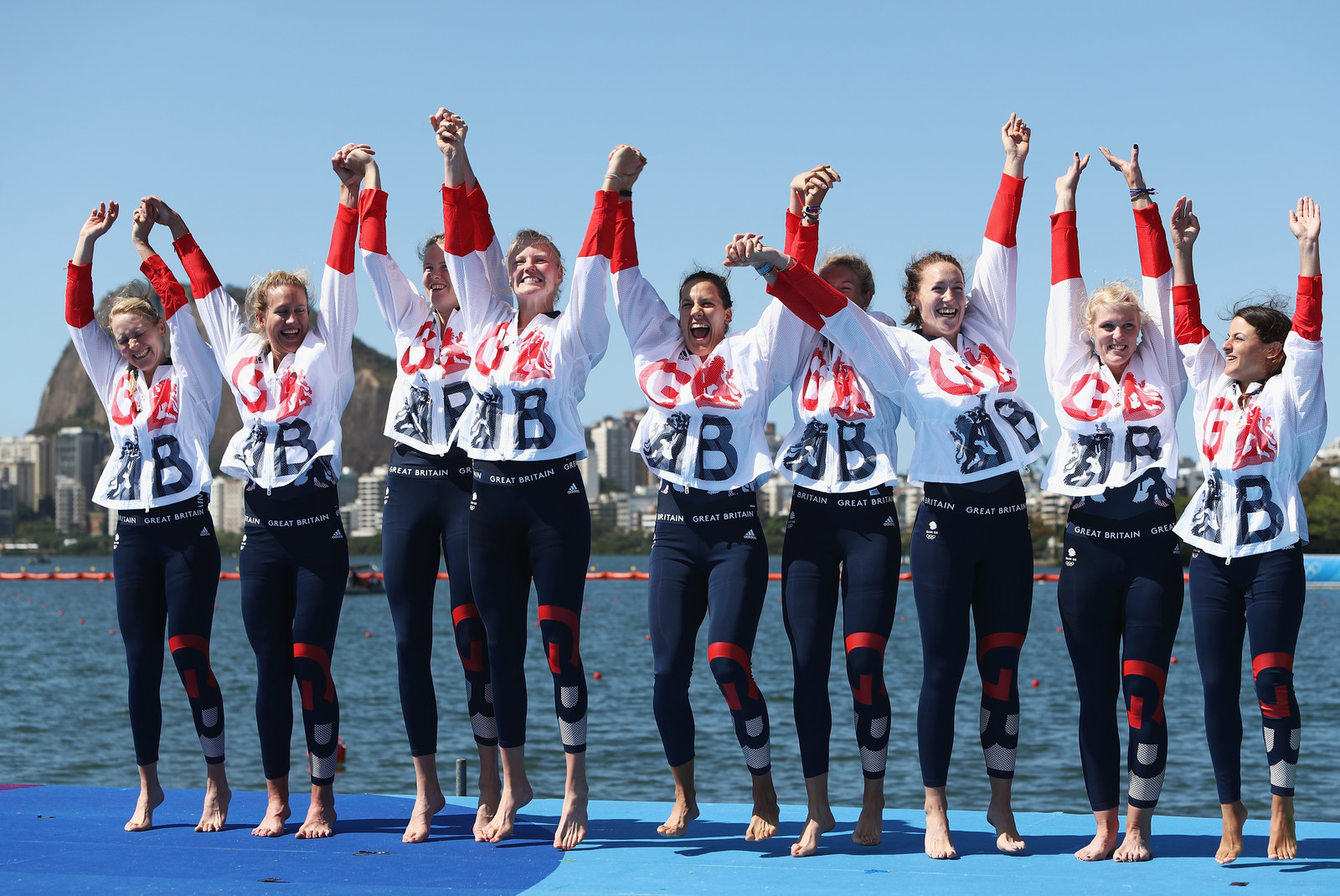 This was the first-ever Olympic medal Britain have won in the women's eight, and comes after they reached the halfway stage of 1,000m in last place. Pre-race favourites USA won, with Romania finishing a fraction of a second behind GB.

Jazz Carlin: Silver in the 800m freestyle (12 August)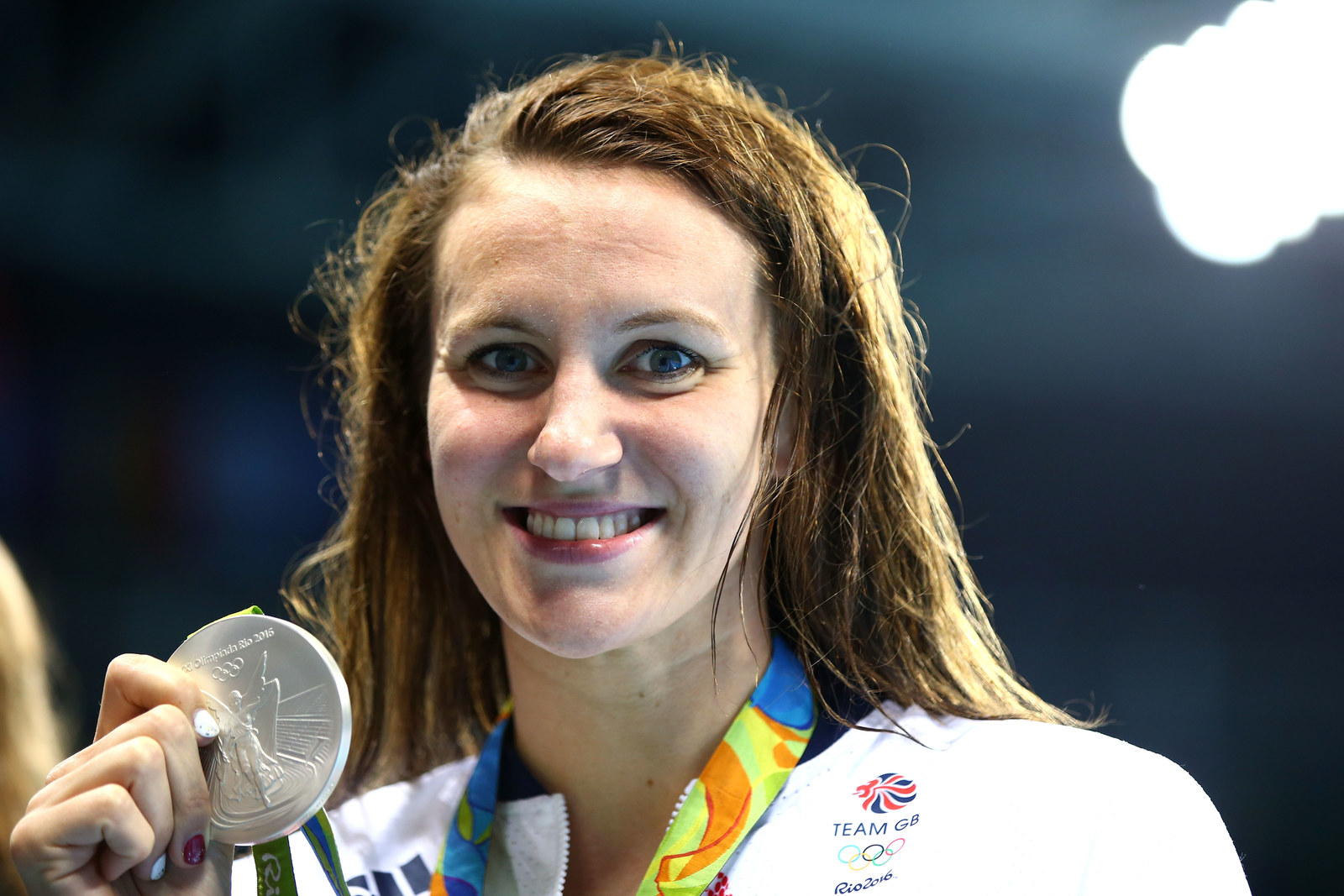 Carlin won her second silver of the games by coming second in the 800m freestyle behind only all-conquering US swimmer Katie Ledecky, who beat her own world record to claim her fourth gold in Rio.

Fiona Bigwood, Charlotte Dujardin, Carl Hester, and Spencer Wilton: Silver in team dressage (13 August)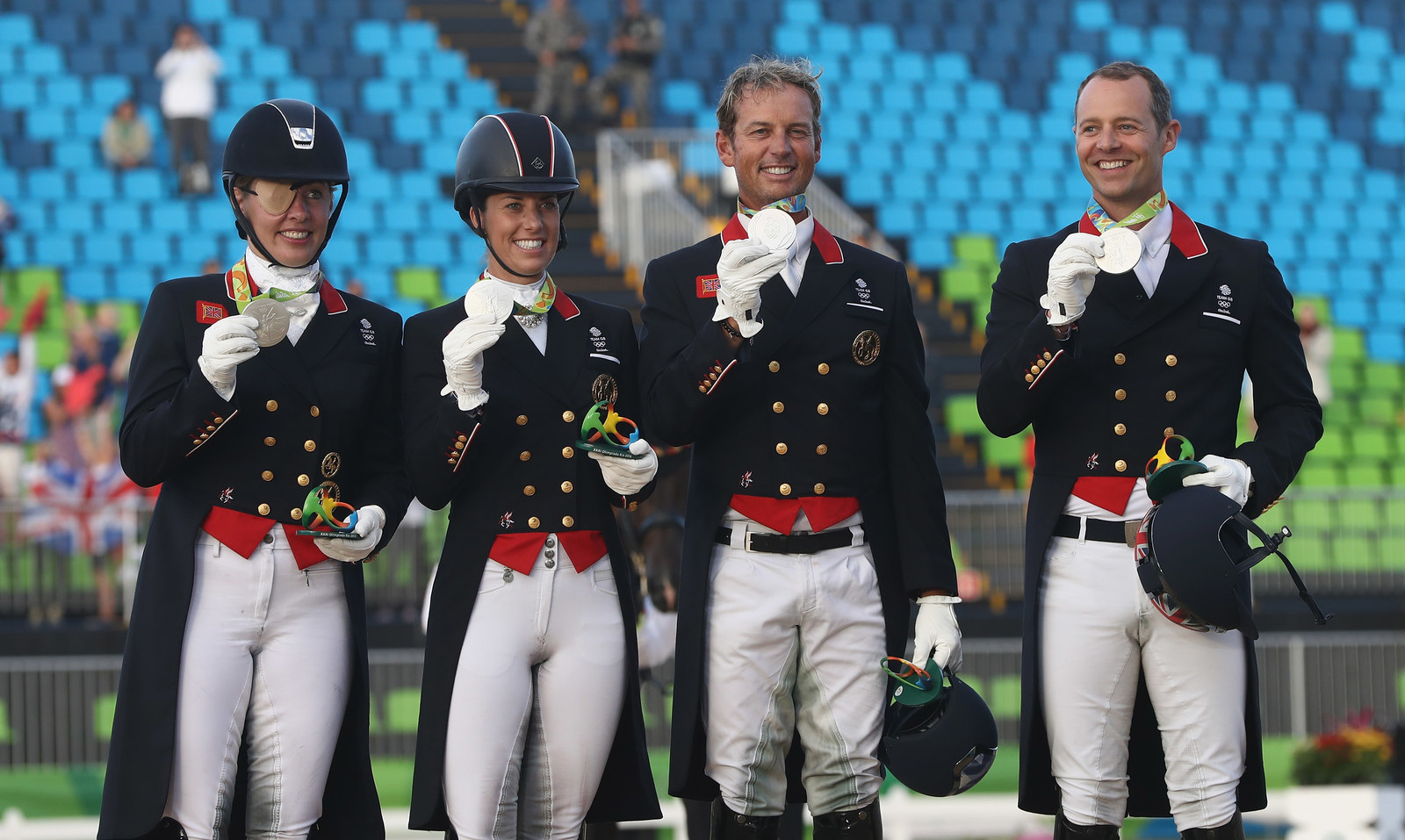 The 2012 Olympic champions were beaten in to silver position by Germany, with USA winning bronze.
Ed Clancy, Steven Burke, Owain Doull, and Sir Bradley Wiggins: Gold in the men's team pursuit final cycling (August 12)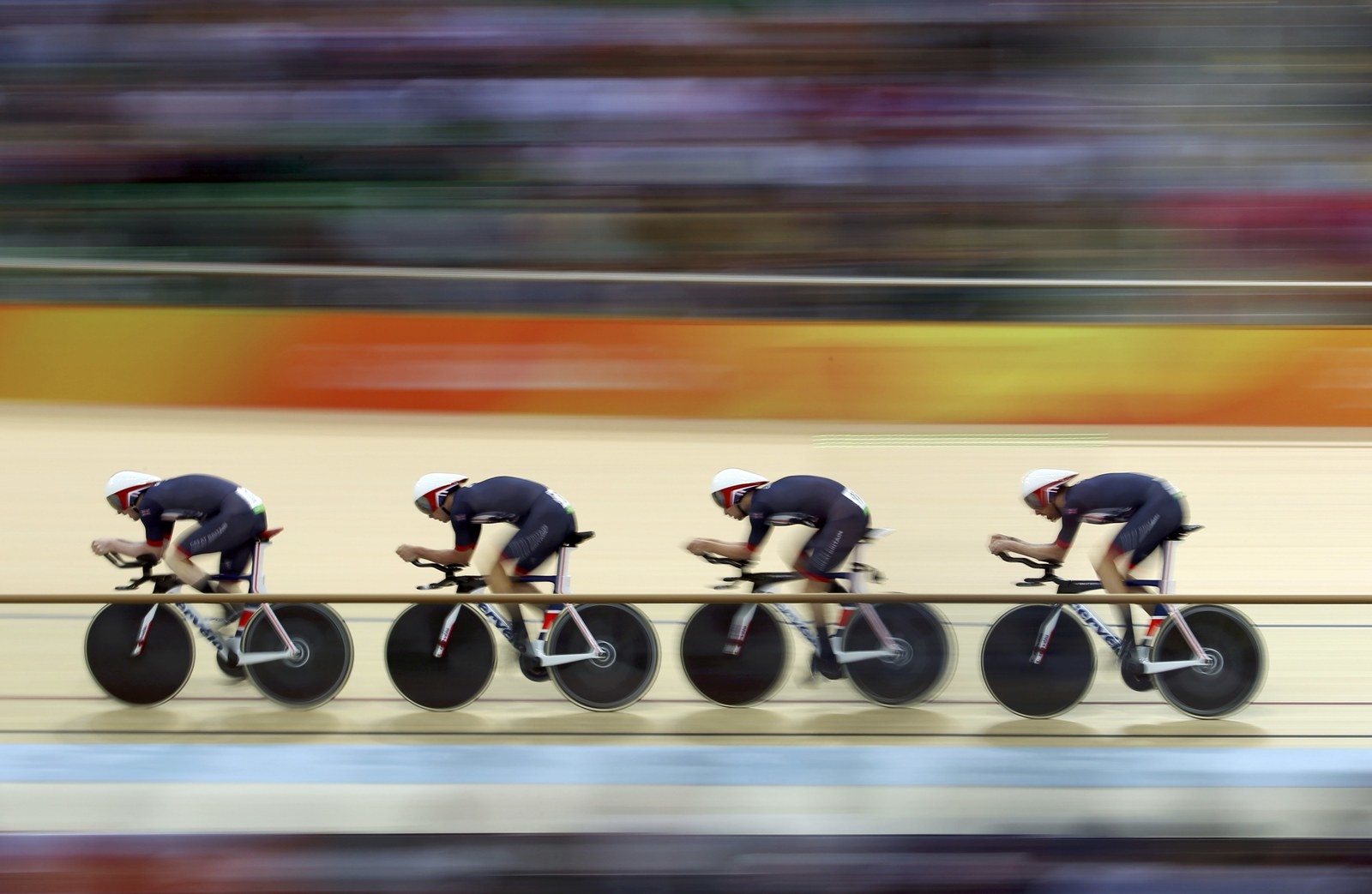 Wiggins became Britain's most decorated Olympian of all time, with eight medals in his career, including five golds. Fellow cyclist Sir Chris Hoy has seven medals. To top it all off, Great Britain in the team pursuit achieved a world record.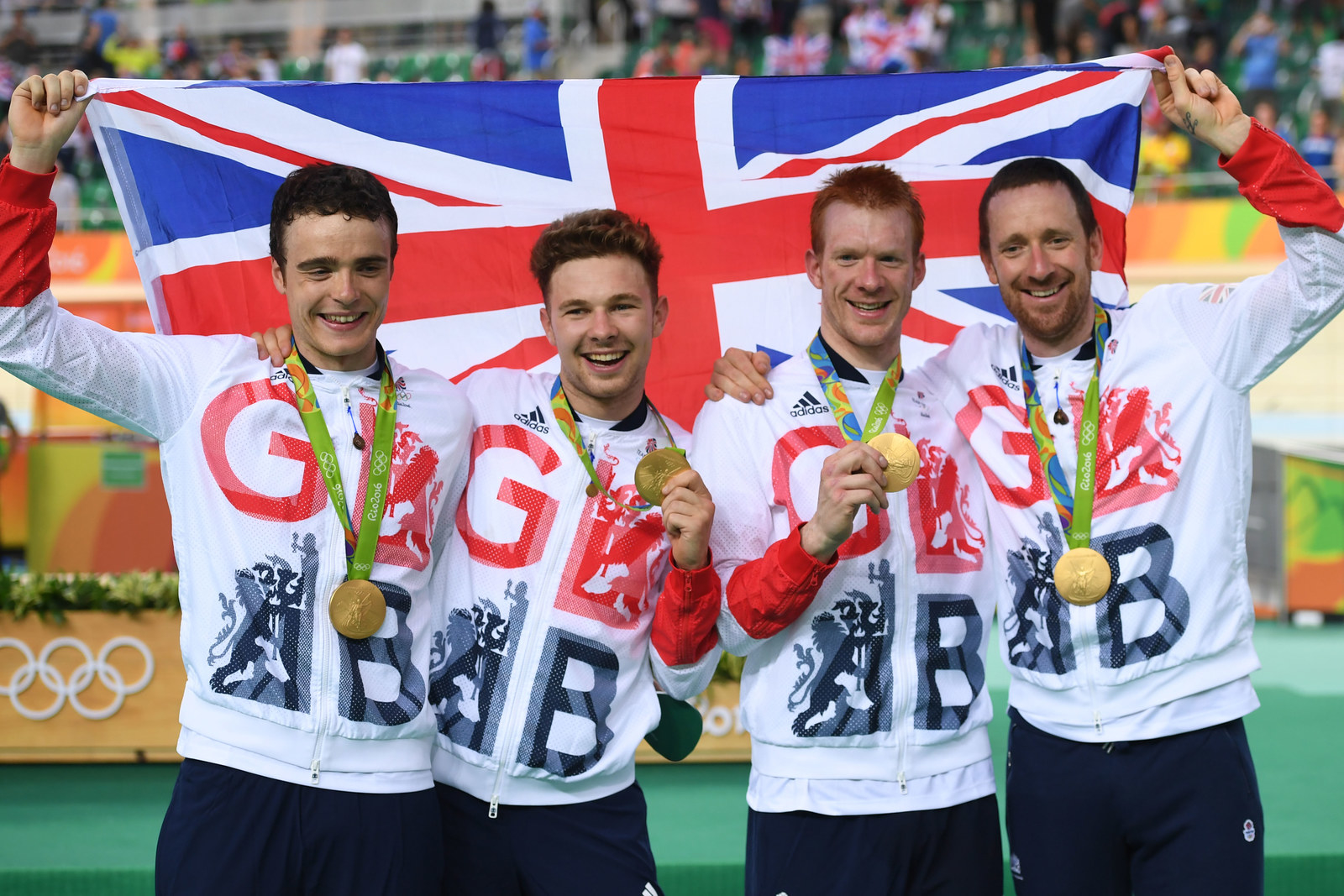 Bryony Page: Silver in the women's trampoline final (August 12)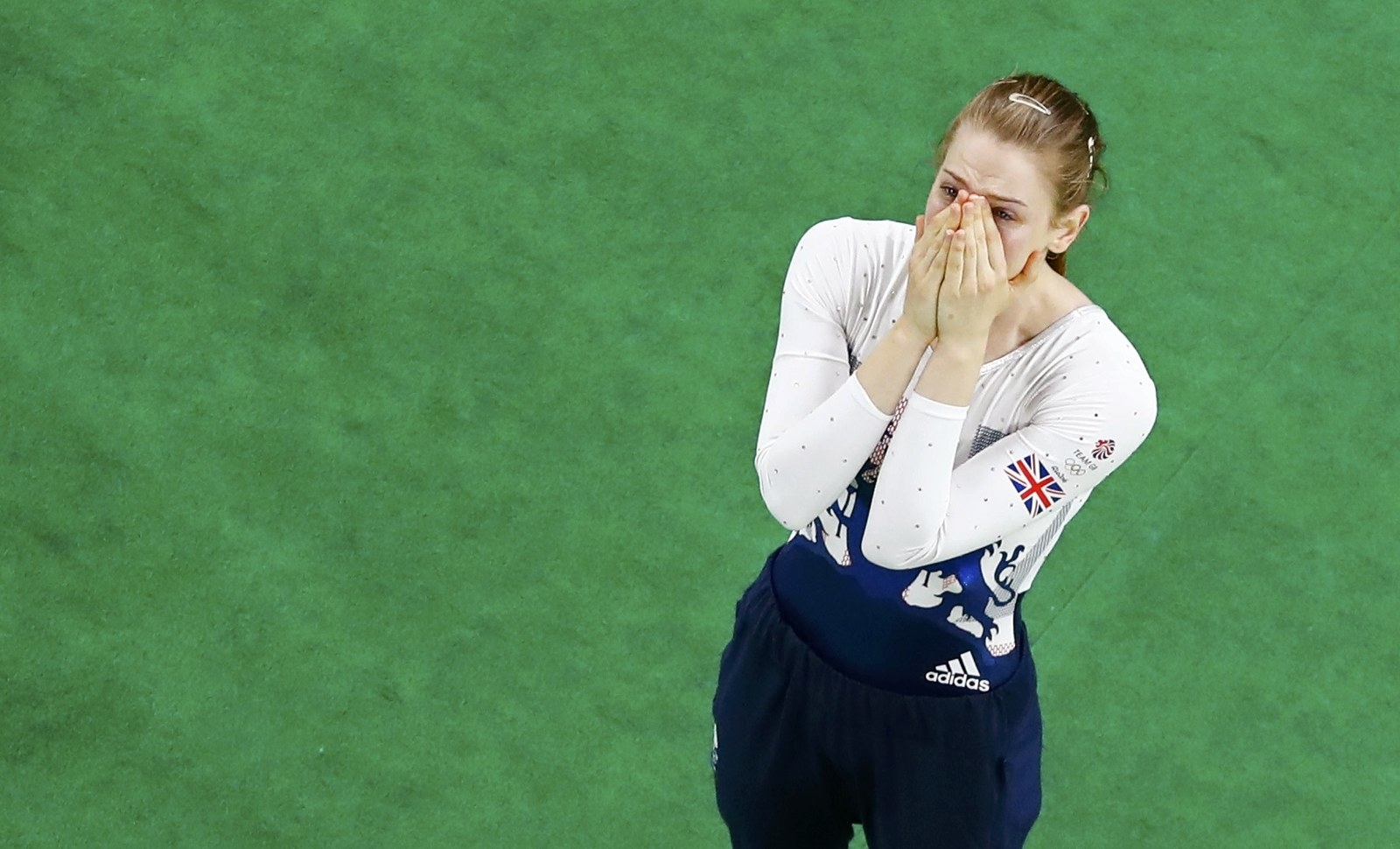 Bryony Page not only managed to get into the trampoline finals for the very first time, but also managed to win silver, just narrowly missing out of gold.

Alex Gregory, Mohamed Sbihi, George Nash, and Constantine Louloudis: Gold in men's four (August 12)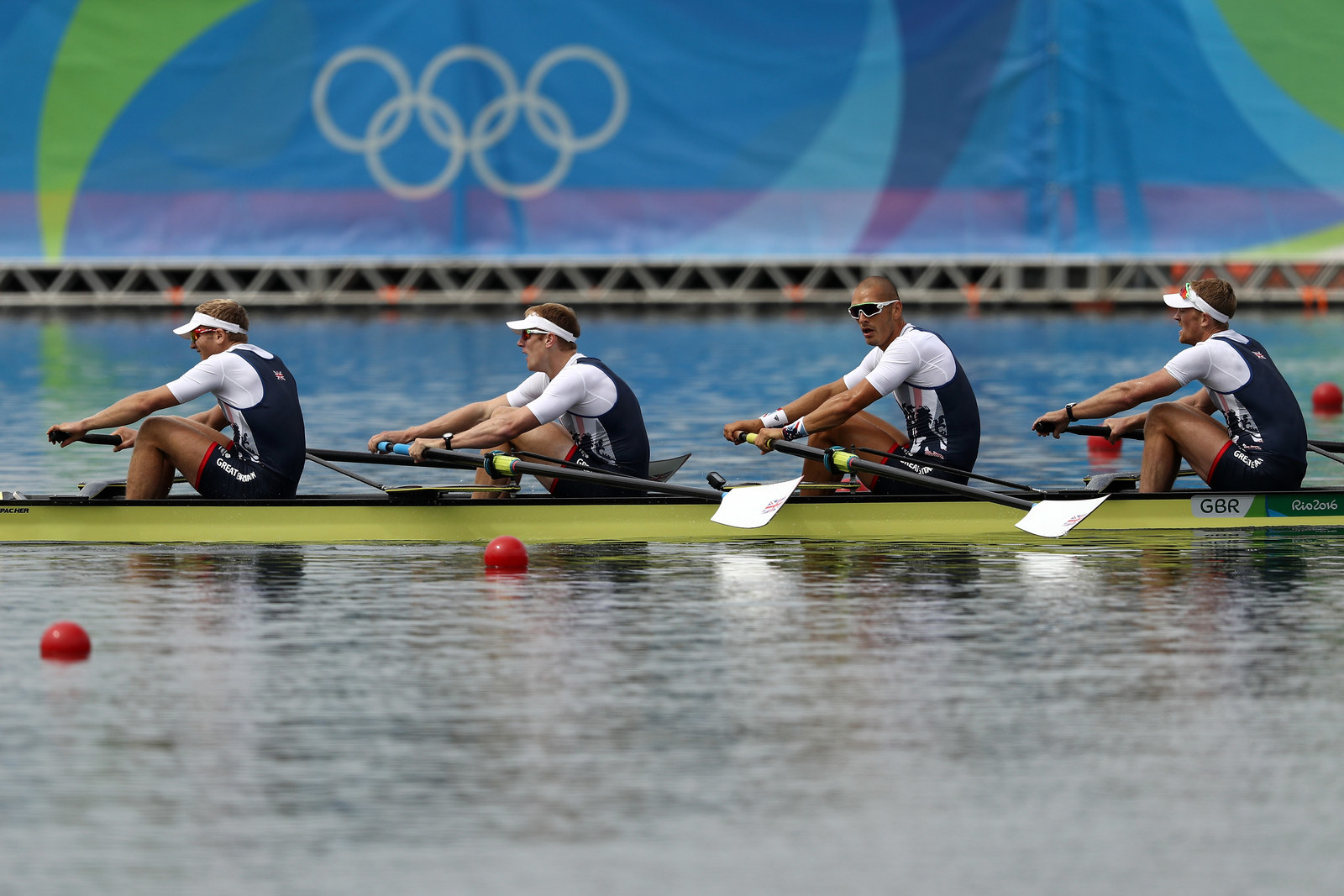 Team GB won the men's four for the fifth Olympics running. Alex Gregory (who was also an Olympic champion in 2012), Mohamed Sbihi, George Nash, and Constantine Louloudis finished ahead of Australia and Italy. Their victory took Britain up to fourth in the medal table.

Helen Glover and Heather Stanning: Gold in women's pair (12 August)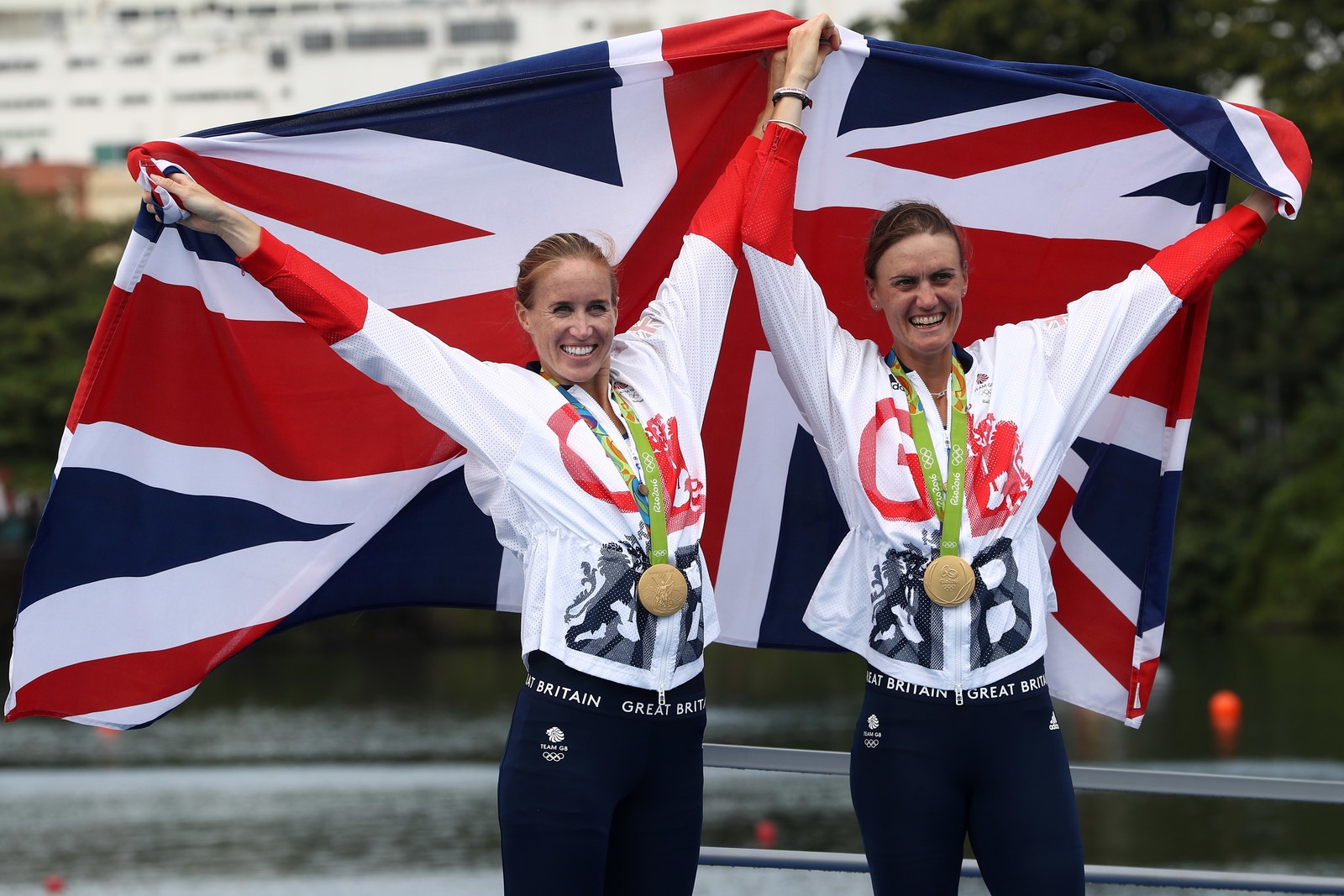 Helen Glover and Heather Stanning, who started Britain's gold rush in 2012, defended their Olympic title by finishing ahead of New Zealand and Denmark.

Glover and Stanning are unbeaten together in the last five years.
Philip Hindes, Jason Kenny, and Callum Skinner: Gold in men's team sprint cycling (11 August)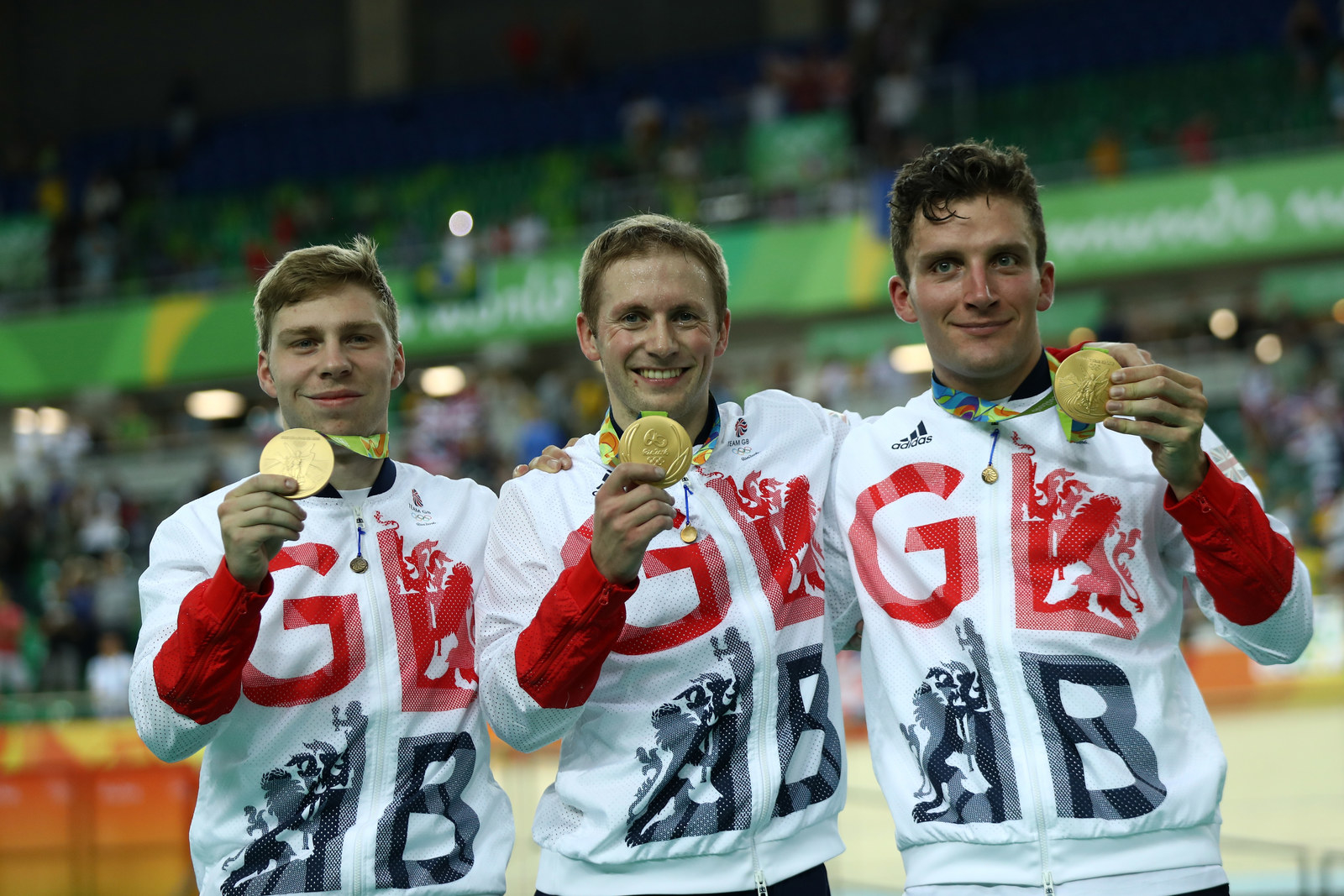 Team GB narrowly beat New Zealand by 0.1 seconds in the men's team sprint, the first medal up for grabs in Rio's Olympic Velodrome.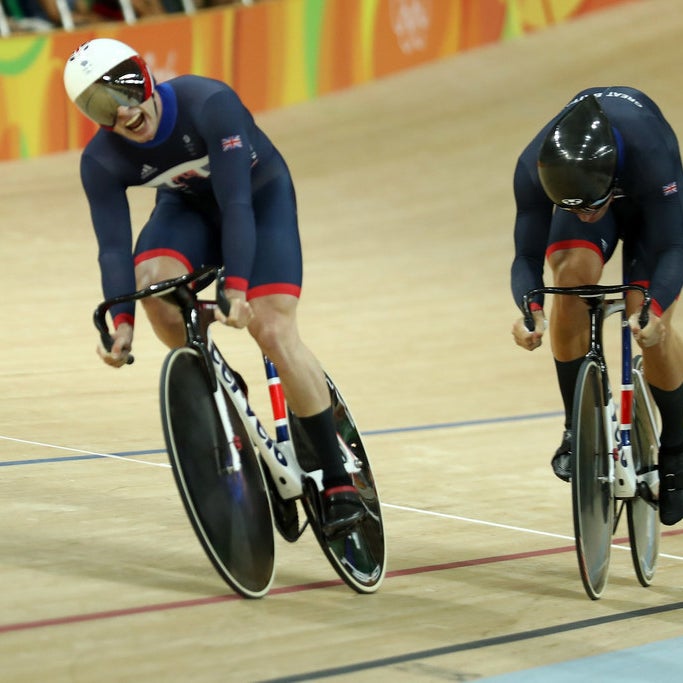 Men's rugby sevens team: Silver (11 August)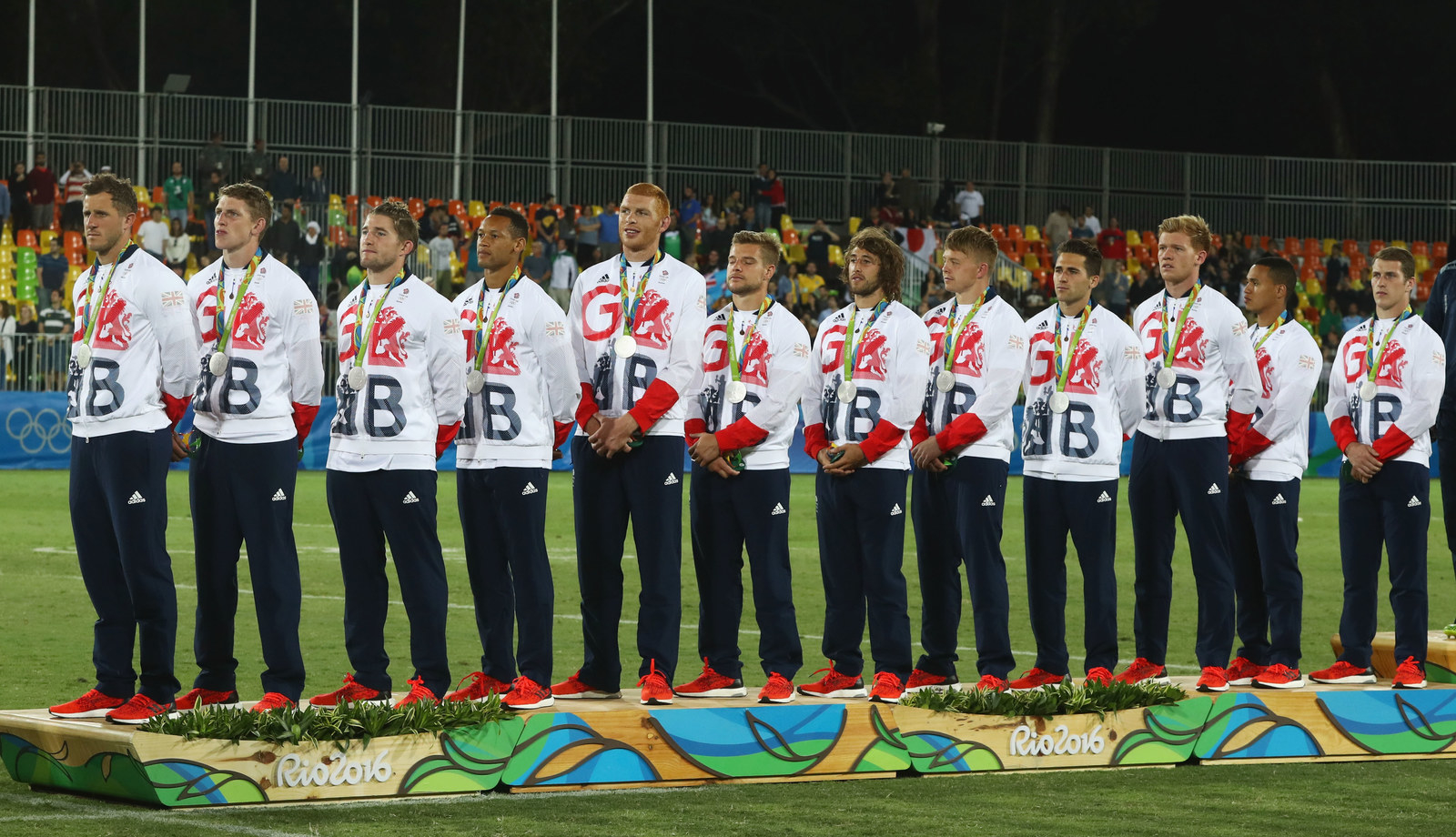 Great Britain were beaten 43–7 by Fiji in the final. It was an historic win for Fiji – their first ever gold medal at the Olympic Games.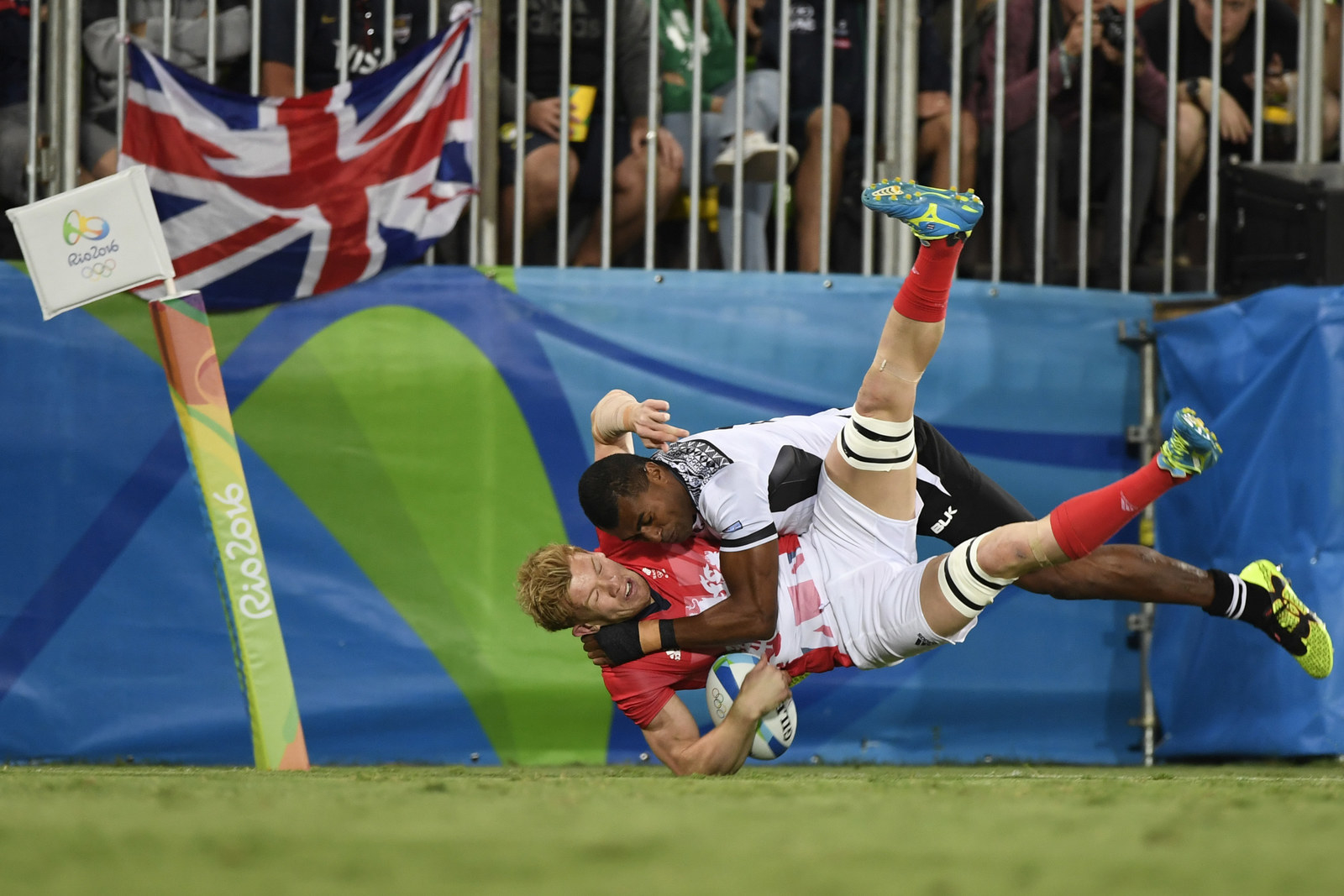 David Florence and Richard Hounslow: Silver in the men's canoe double C2 slalom (11 August)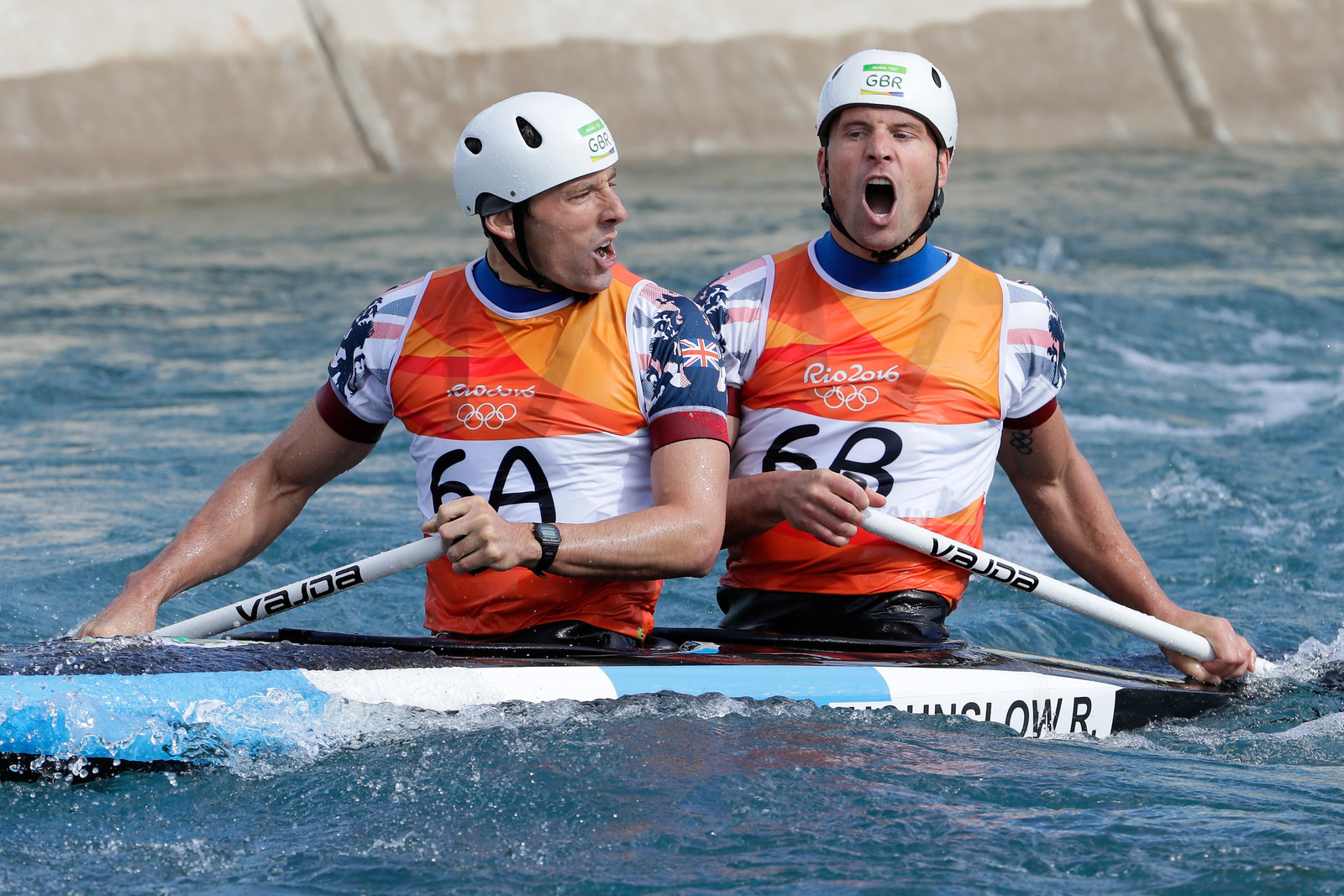 Florence and Hounslow were narrowly beaten by Slovakia, earning them both the same medal that they achieved in London 2012.
Katherine Grainger and Victoria Thornley: Silver in double sculls rowing (11 August)
Grainger, 40, became Britain's most-decorated female Olympian by claiming silver in the event she won in London 2012 – with five medals overall (one gold and four silver), she surpasses swimmer Rebecca Adlington (two gold, two bronze).
Sally Conway: Bronze in 70kg judo (10 August)
The 29-year-old defeated Austria's Bernadette Graf to claim bronze after narrowly missing out on the final.

Steve Scott: Bronze in double trap shooting (10 August)
Scott beat fellow Team GB member Tim Kneale to claim bronze.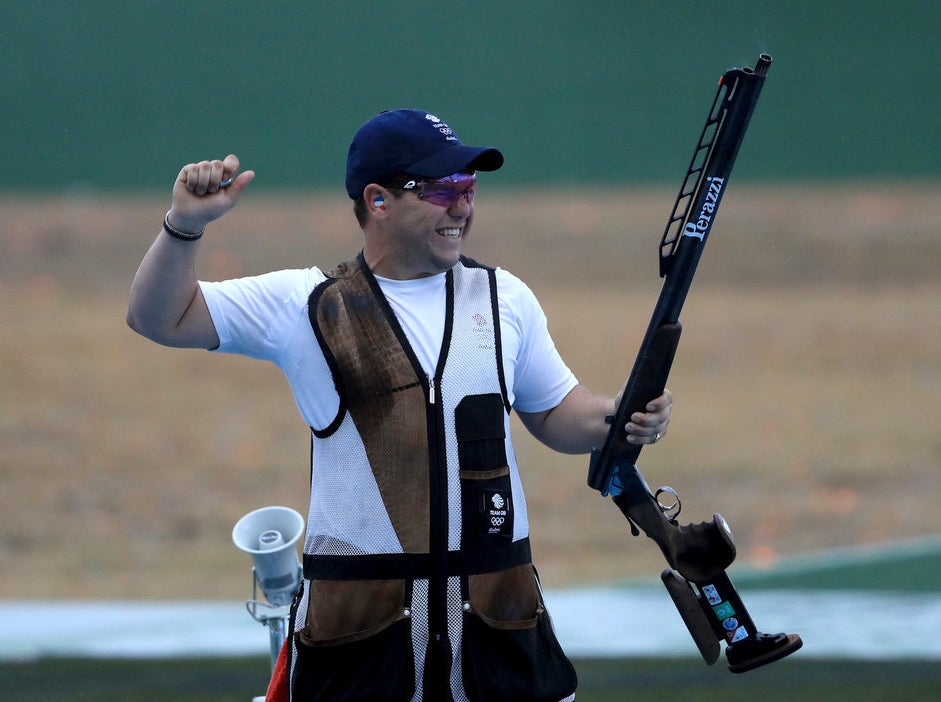 Max Whitlock: Bronze in individual all-around gymnastics (10 August)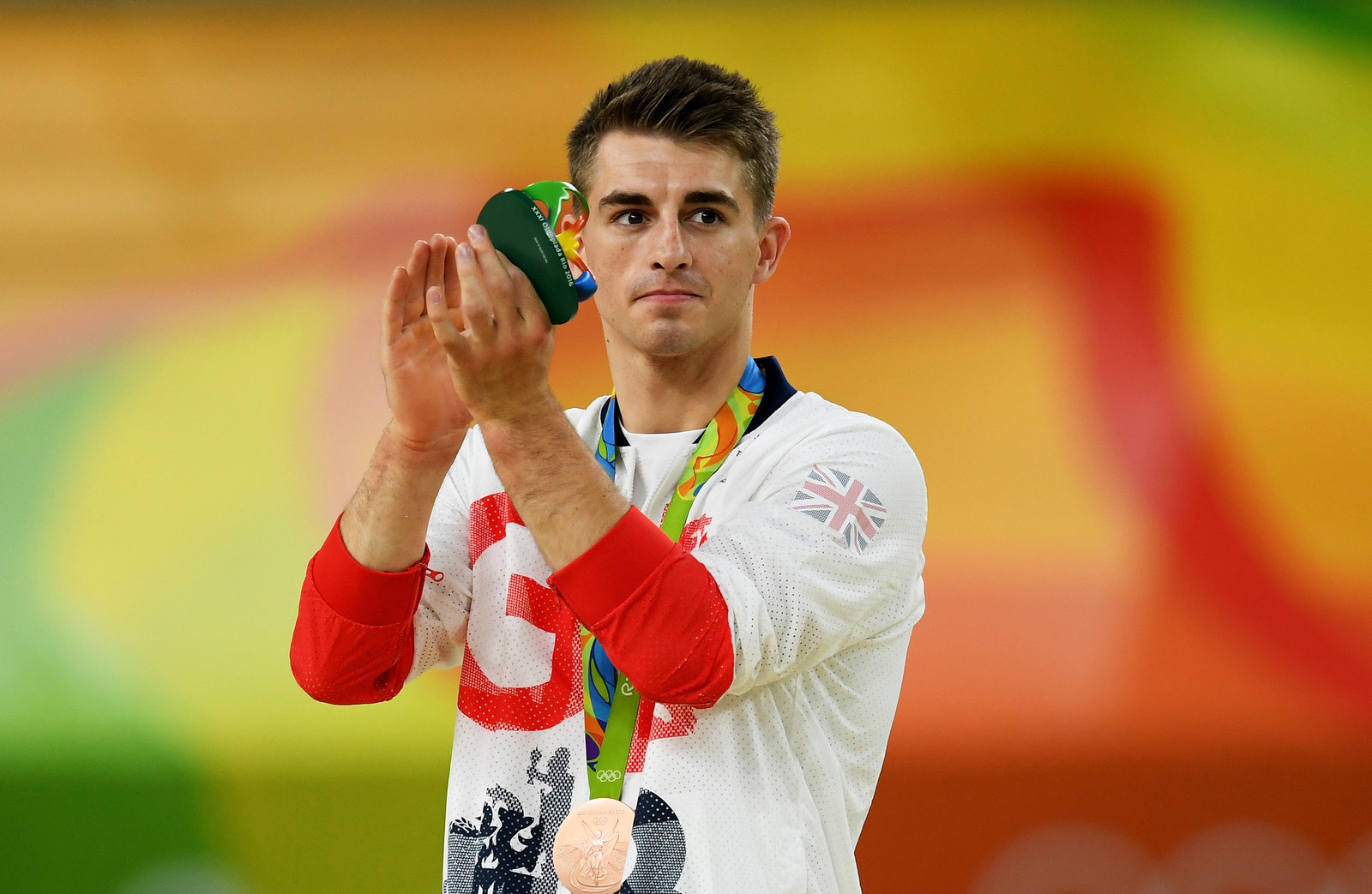 It was the first medal by a British male gymnast in the all-around contest since 1908.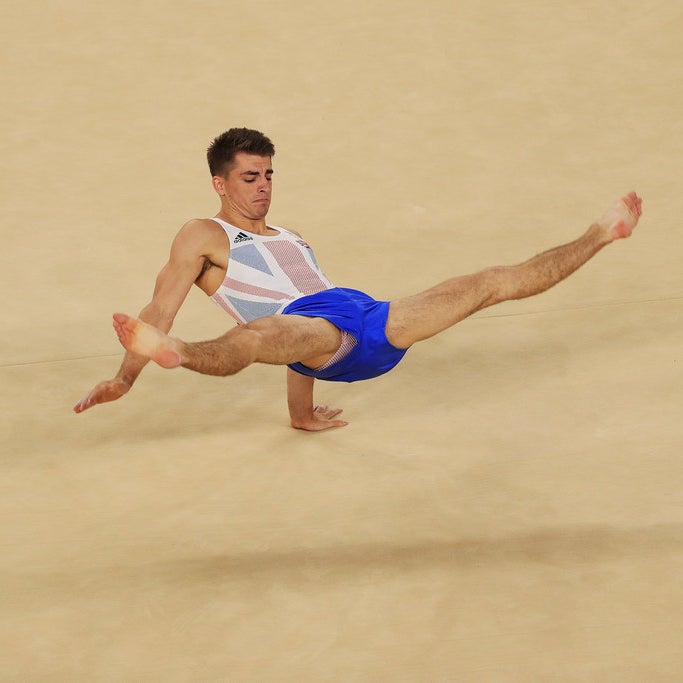 Jack Laugher and Chris Mears: Gold in synchronised 3m springboard diving (10 August)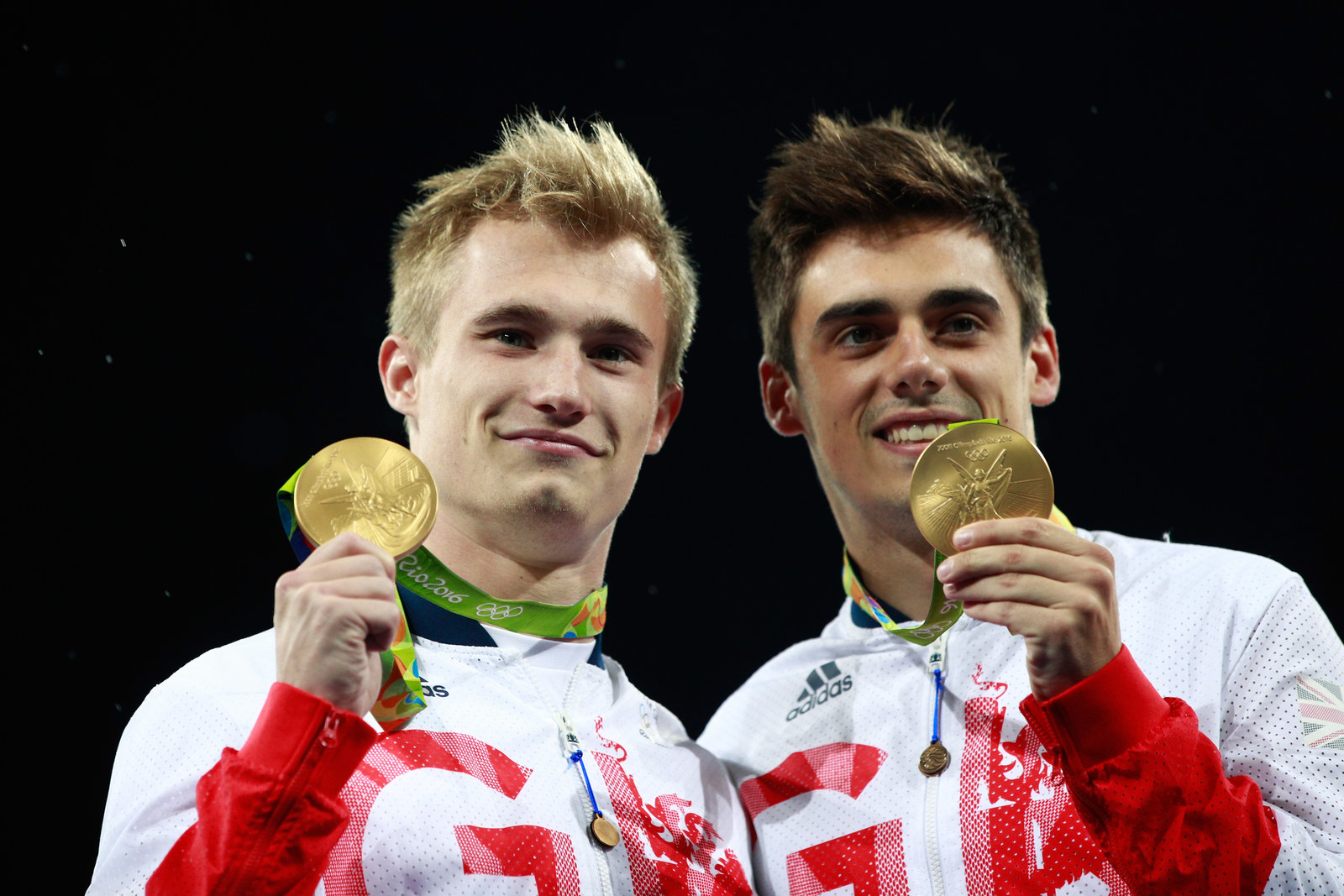 This was the first-ever diving gold for Great Britain.

Joe Clarke: Gold in kayak single canoe slalom (10 August)
The 23-year-old beat Slovenia's Peter Kauzer by just 0.17 seconds to claim gold.
Chris Froome: Bronze in cycling time trial (10 August)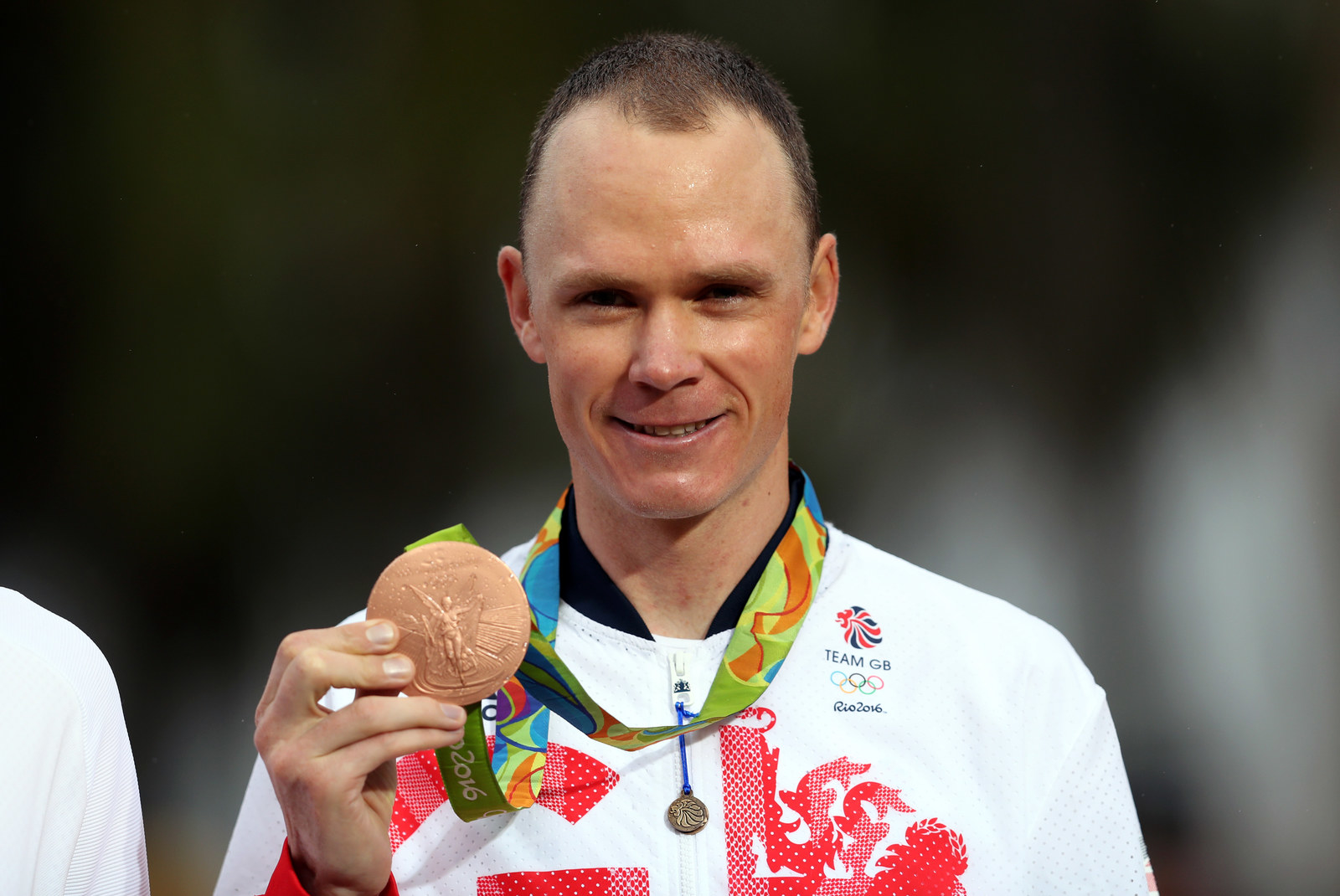 The three-time Tour De France winner also claimed bronze in the same event at London 2012.
Daniel Wallace, James Guy, Stephen Milne, and Duncan Scott: Silver in 4x200m freestyle relay (9 August)
It was Britain's first relay medal in the pool for more than three decades.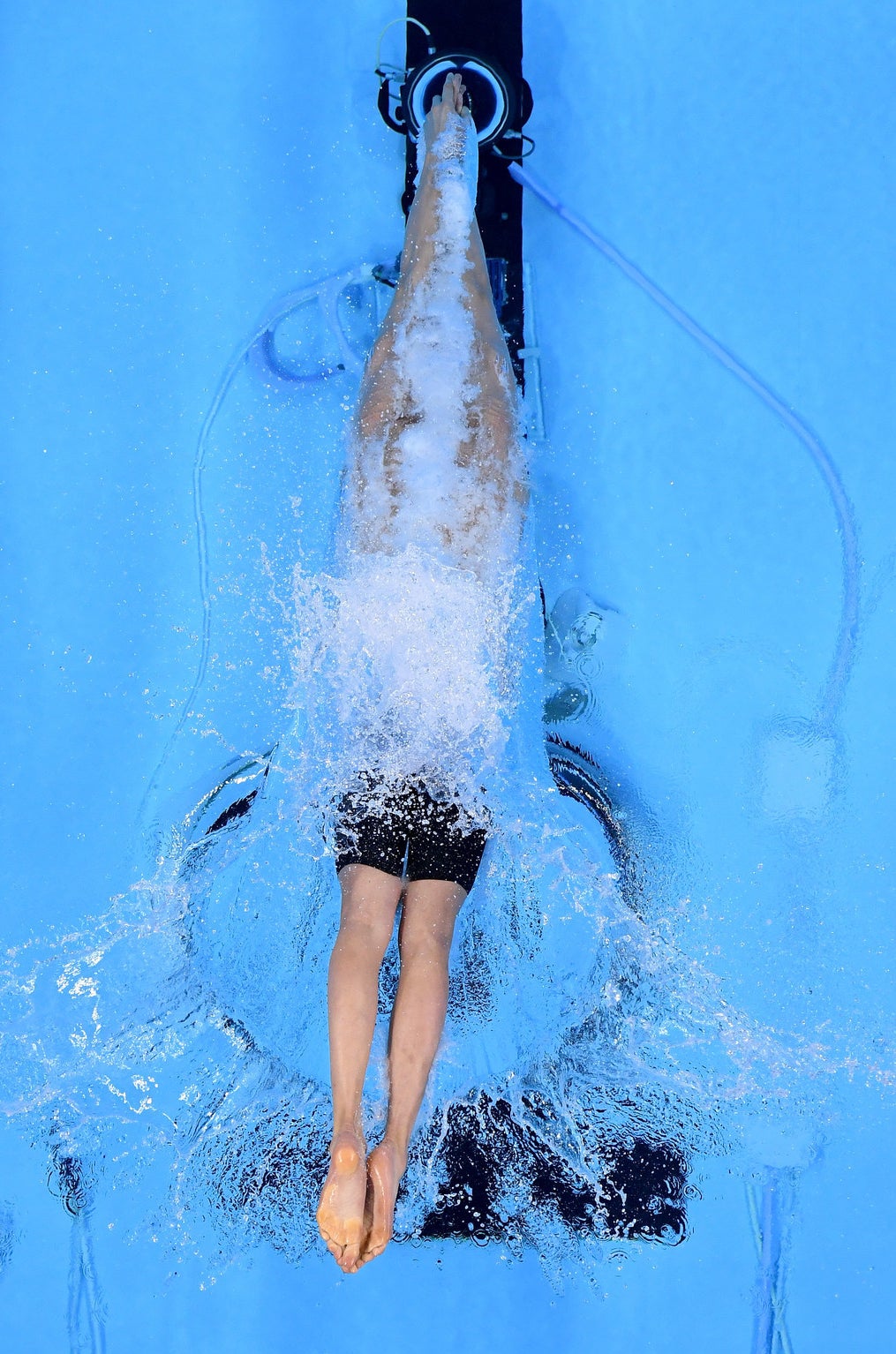 Siobhan-Marie O'Connor: Silver in 200m individual medley (9 August)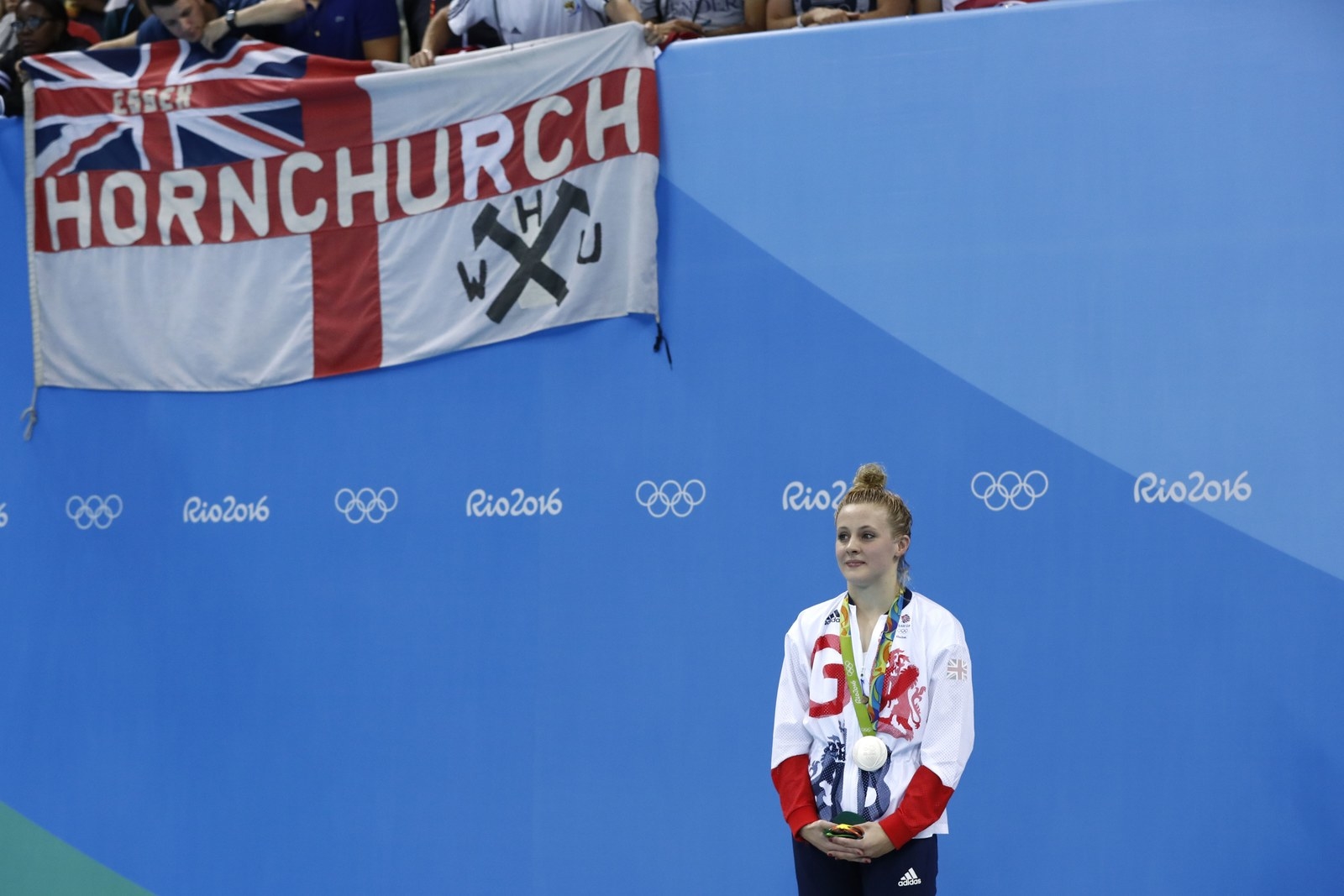 The medals won by O'Connor and in the freestyle relay took British swimmers past the total number they won in 2012.
Daniel Goodfellow and Tom Daley: Bronze in synchronised 10m platform diving (8 August)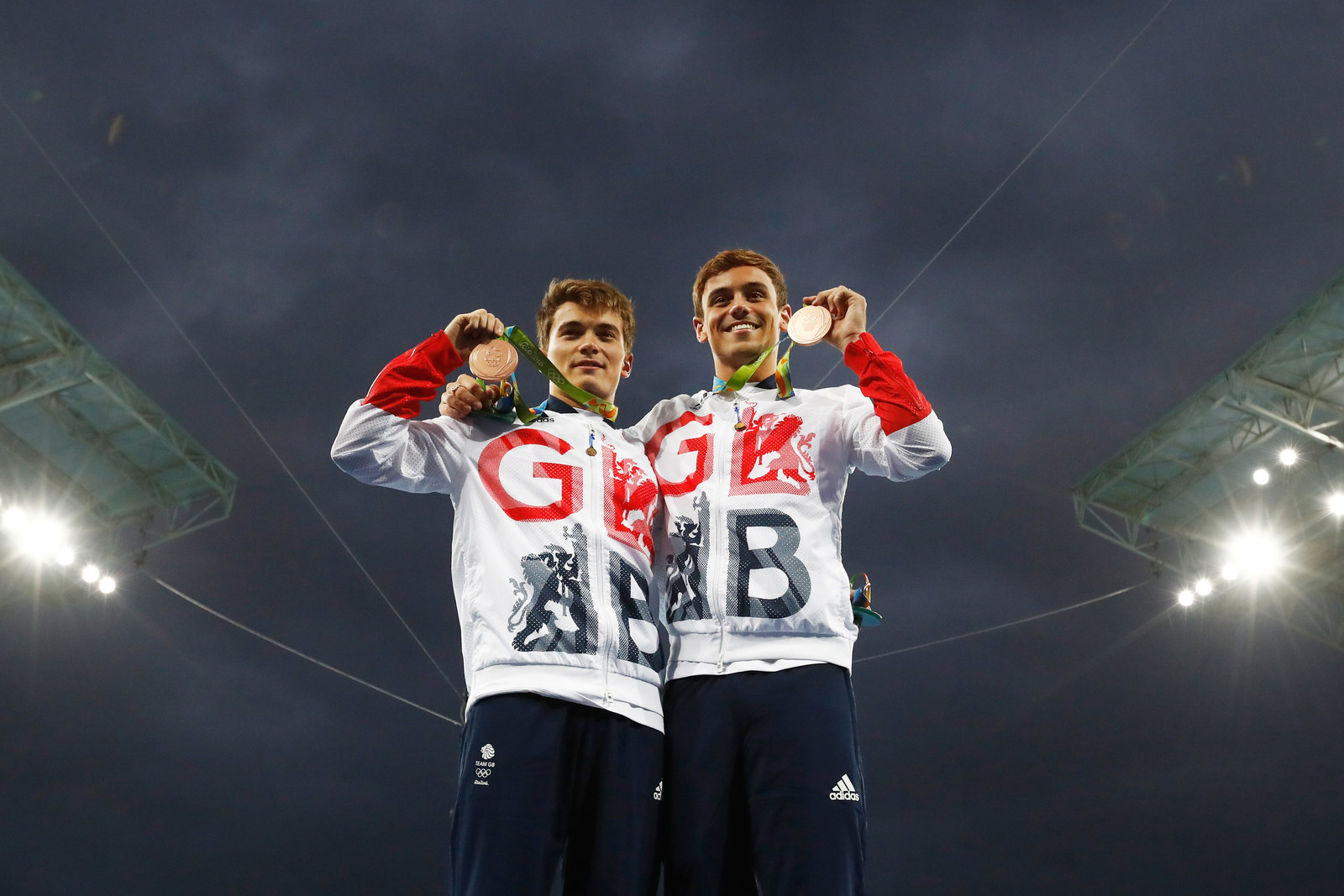 The pair celebrated wildly when they found out they had finished in third place, which added to the bronze medal Daley got in the men's 10m final in London.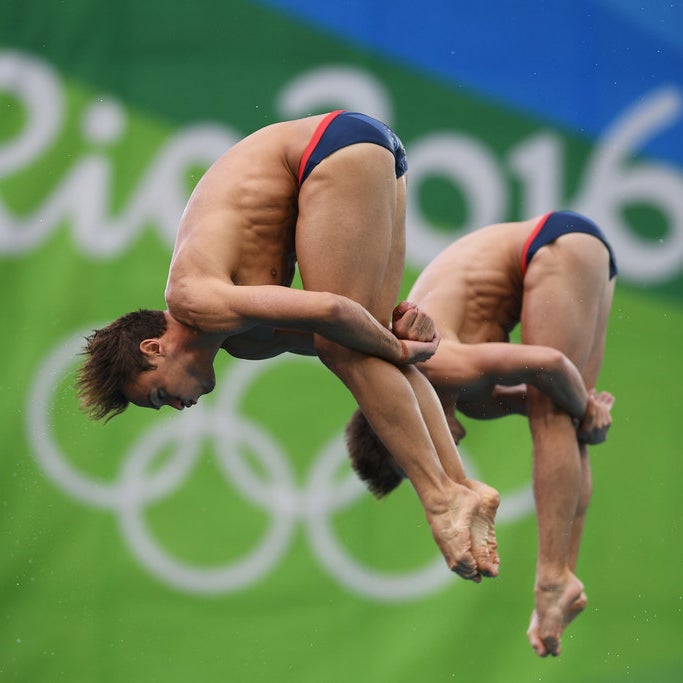 Edward Ling: Bronze in trap shooting (8 August)
The 33-year-old from Taunton told ITV News after claiming bronze that he was looking forward to getting "back to the farm".

Jazmin Carlin: Silver in 400m freestyle (7 August)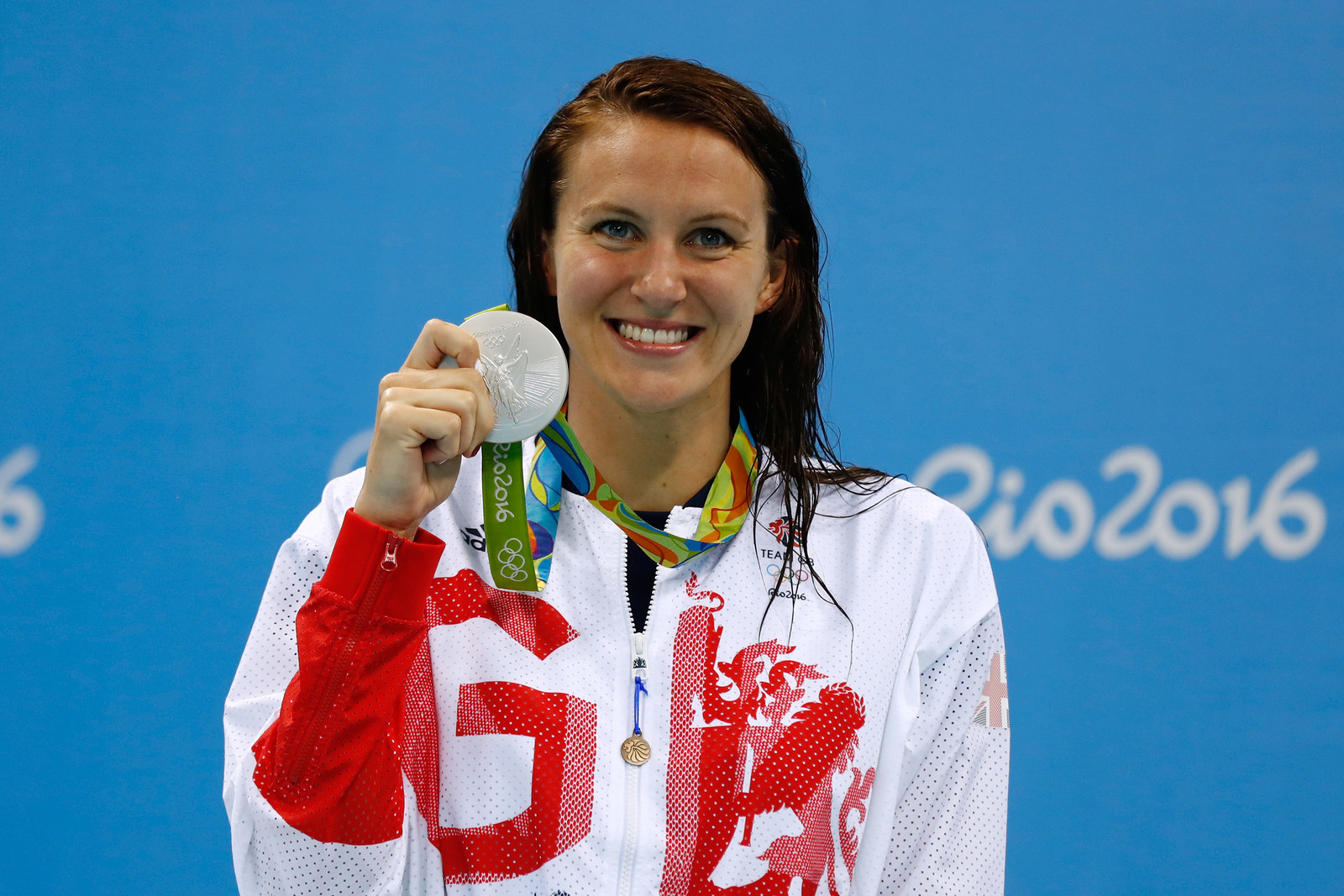 Carlin, 25, missed out on selection for London 2012 due to glandular fever.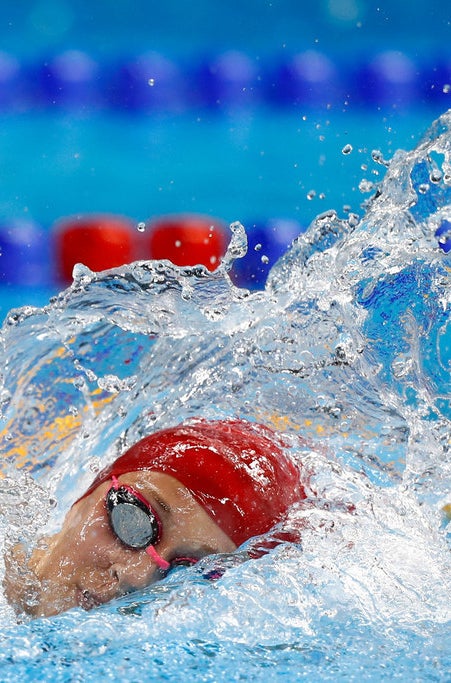 Adam Peaty: Gold in 100m breaststroke (7 August)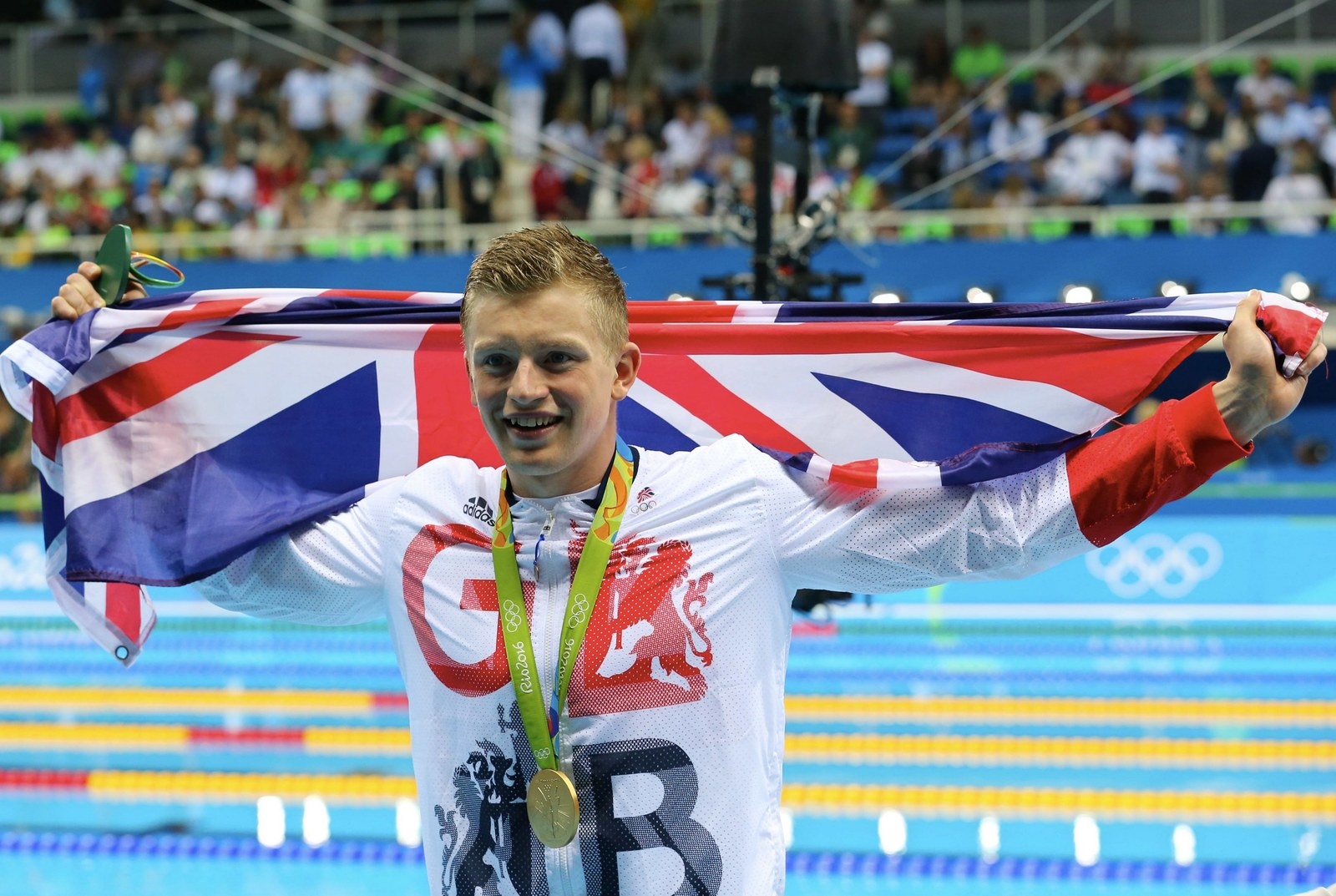 Peaty won Britain's first medal of Rio and also became the first British man to win swimming gold since 1988. His nan is very good value on Twitter.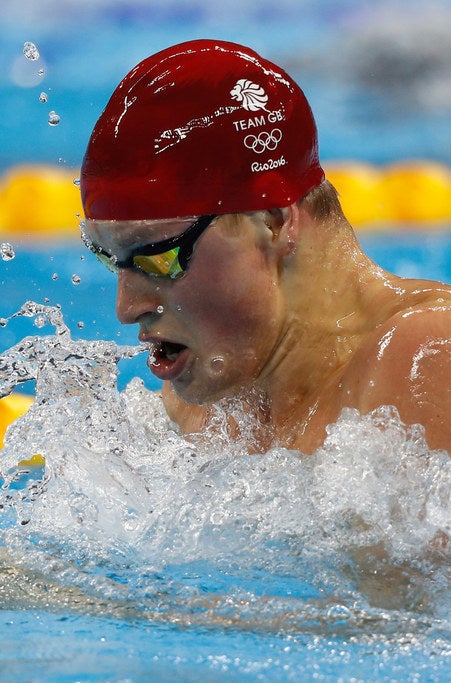 CORRECTION
Adam Peaty became the first British man to win a gold medal at the Olympics since 1988. An earlier version of this post incorrectly said he was the first British swimmer (male or female) to win gold since then.
CORRECTION
Katy Marchant won bronze in the women's sprint on 16 August. An earlier version of this post misstated the date.