At this point, you probably know everything there is to know about Spider-Man: No Way Home — right? Yeah, think again.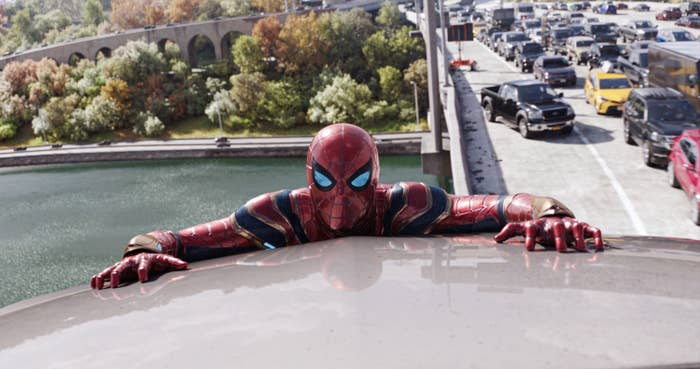 "I'm not gonna tell you who," Holland slyly revealed, "but one of us has a fake ass in their suit."
"You can figure that out for yourselves."
Holland also revealed his reaction upon discovering that his co-star was, um, receiving a lift in the posterior section.
"I remember being on set and being like, 'Wow! Oh, hang on a minute. No, that's not real,'" he said.
Someone will likely figure it out when the film hits streaming. And one thing is for certain: Even if Andrew Garfield ends up denying it, you know we can't trust him when it comes to Spider-Man secrets.