Next week (May 13, to be exact) is the 10th anniversary of Bridesmaids' theatrical release, and Wilson recently took to her Instagram Story to celebrate.
She shared a photo of a ring that Bridesmaids director Paul Feig sent out to the film's cast, calling him a "classy gentleman" and marveling that "it's been 10 years since" the film's release.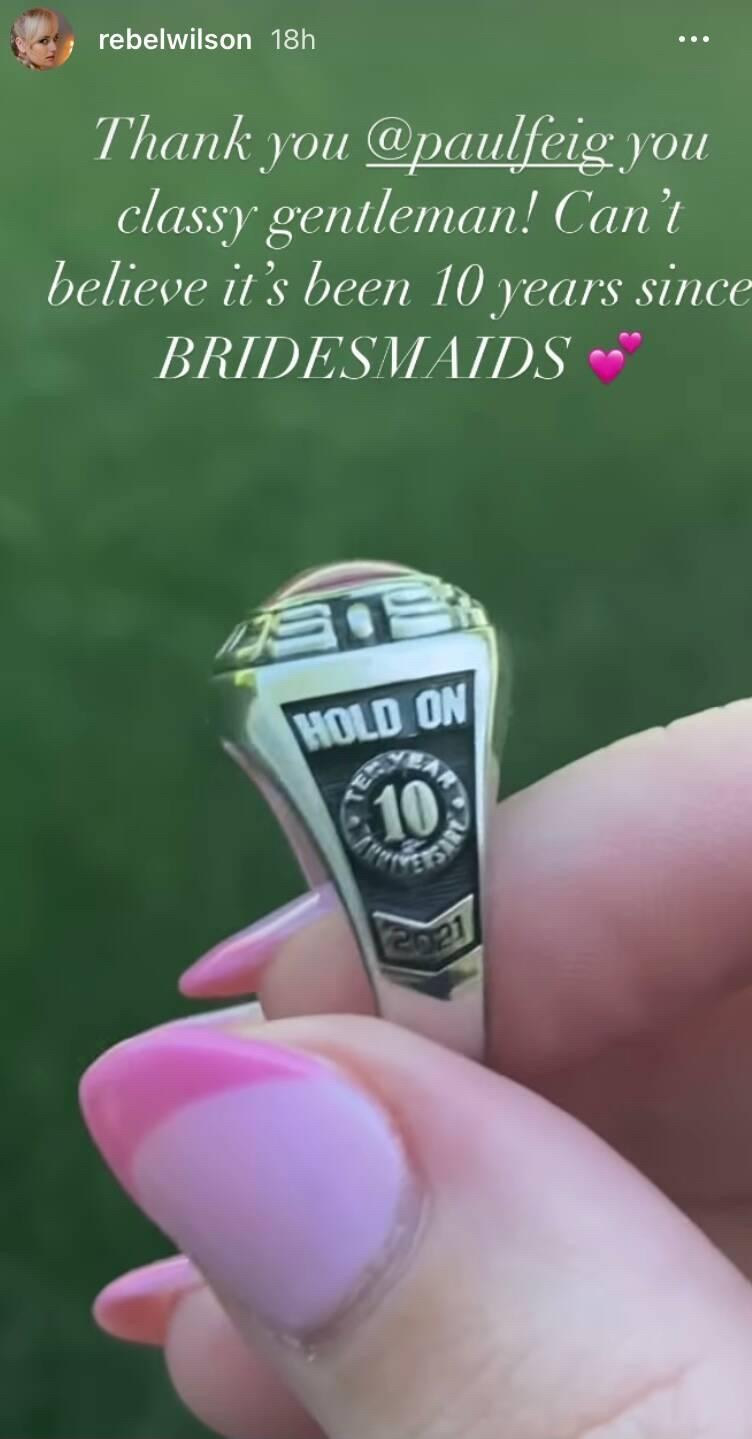 "My character wasn't supposed to exist in the movie. I'd auditioned for Melissa McCarthy's character and was the second choice for that role," she explained.
"I guess they liked my audition and added me into the film, essentially, so there was never supposed to be two roommates, only one. So I just kind of added myself in in a way to the scenes."
And she certainly made her mark on a classic film we're all still watching — and rewatching — today.