David Harbour is, that's for sure. According to E! News, he recently hopped on Instagram Live while getting prepped to continue filming on the Netflix show's fourth season — and he threatened to spill the beans on some forthcoming surprises.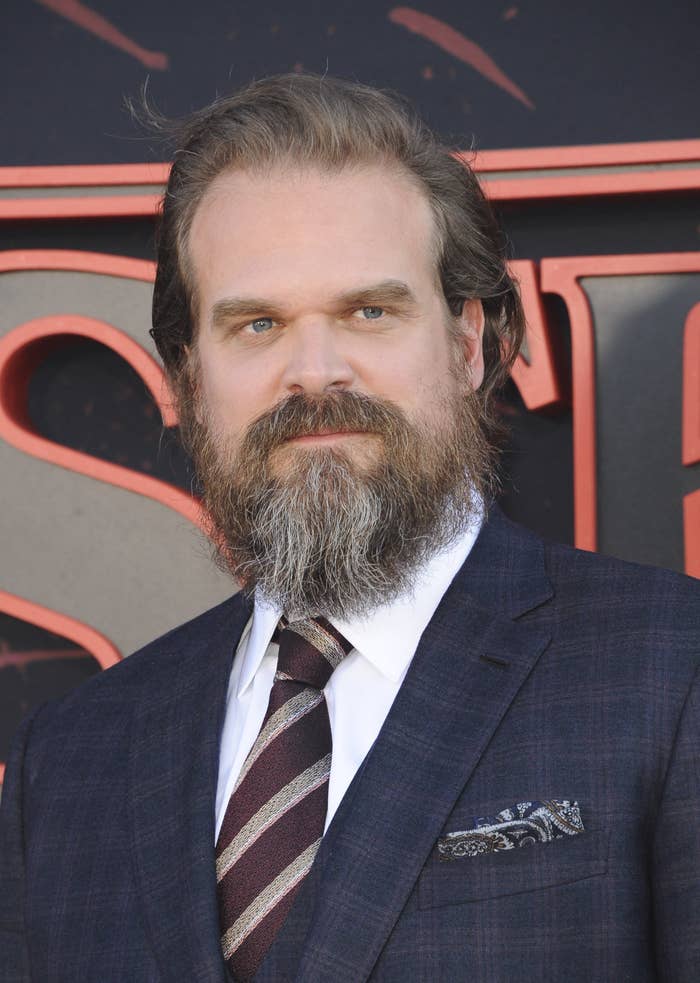 "I'm here, shooting Season 4 of our television show," he told fans while reportedly sporting scratches on his face and a dusty coat.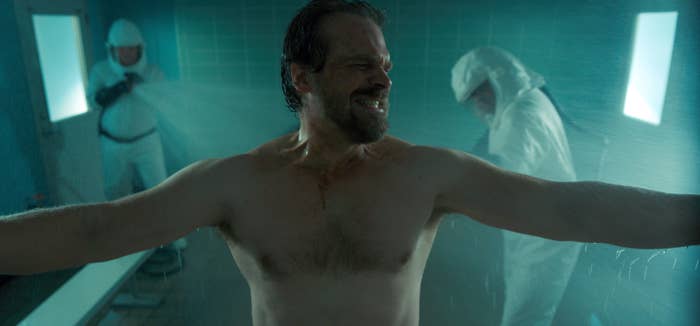 "I don't think I'm supposed to be showing you these things. Who wants to hear spoilers for Season 4? Let me just read directly from the script."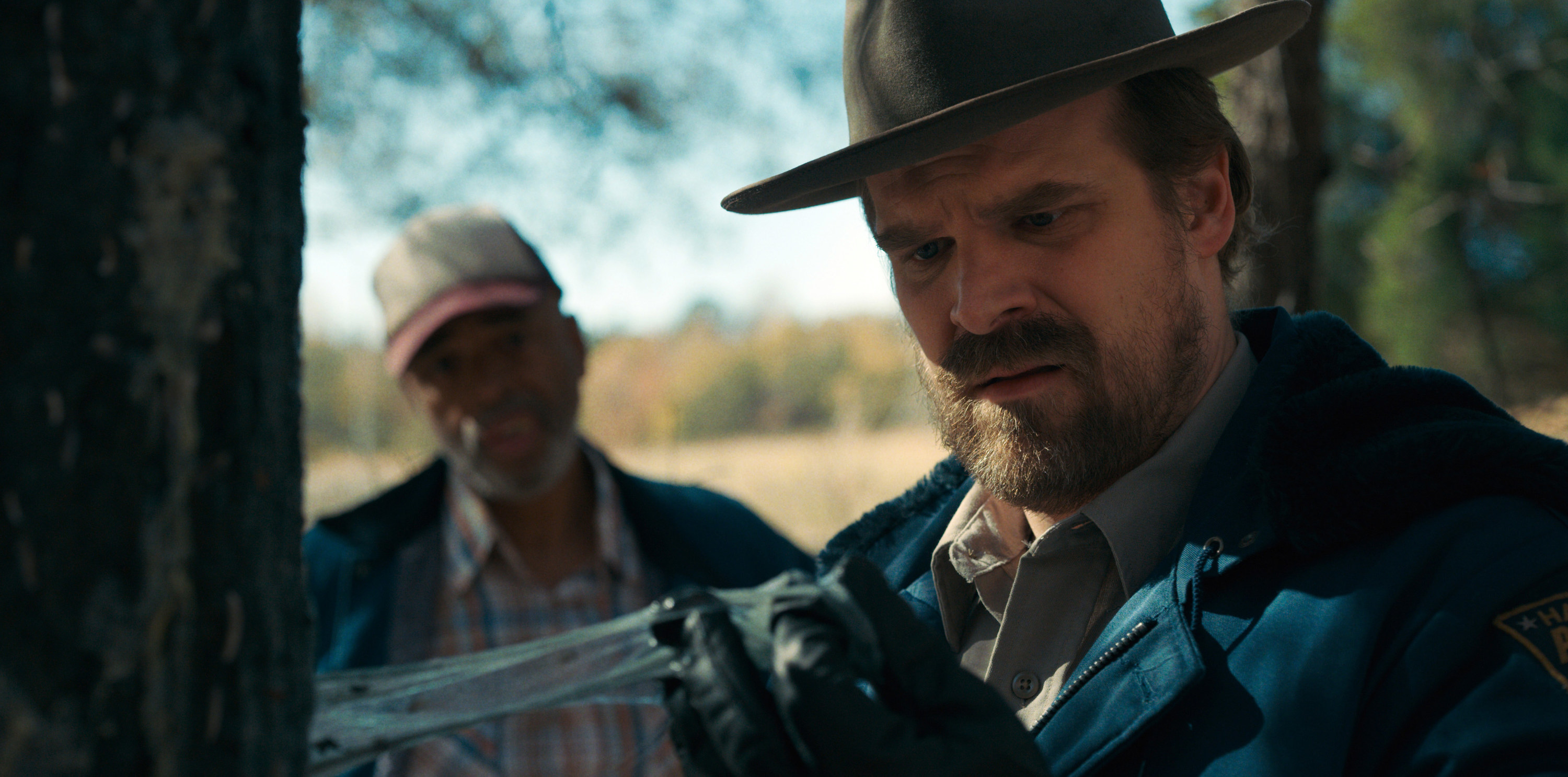 After saying it was a "tough day" of shooting, Harbour then noticed that costar Millie Bobby Brown was tuning into his Live session: "Oh shit! Millie! Oh, no. Millie, don't tell Netflix, don't tell Netflix that I'm doing Instagram Live from set."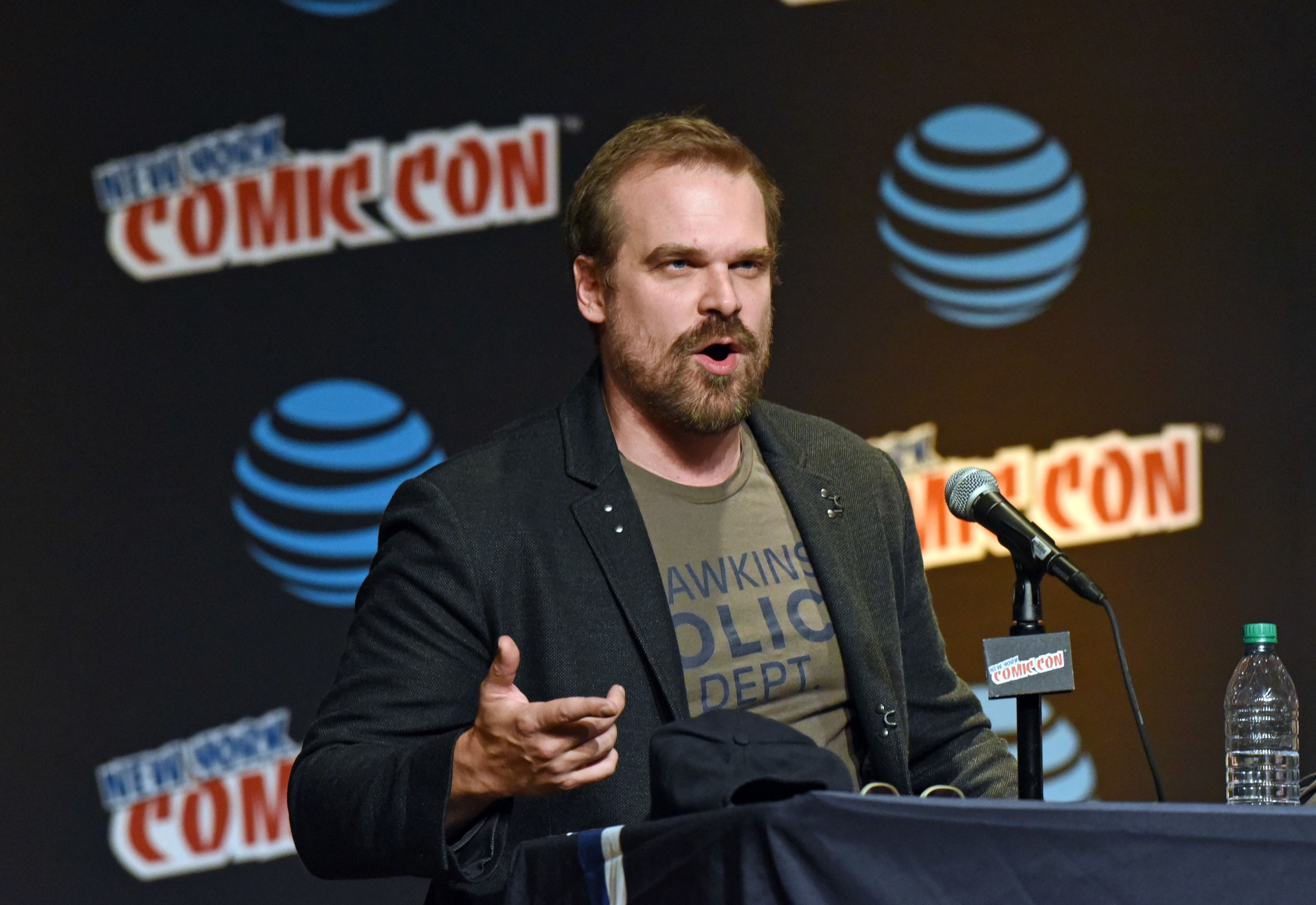 "I'm just gonna read your sections of the script, Millie," he continued to joke. "I'm just gonna tell everybody what happens to Eleven this season."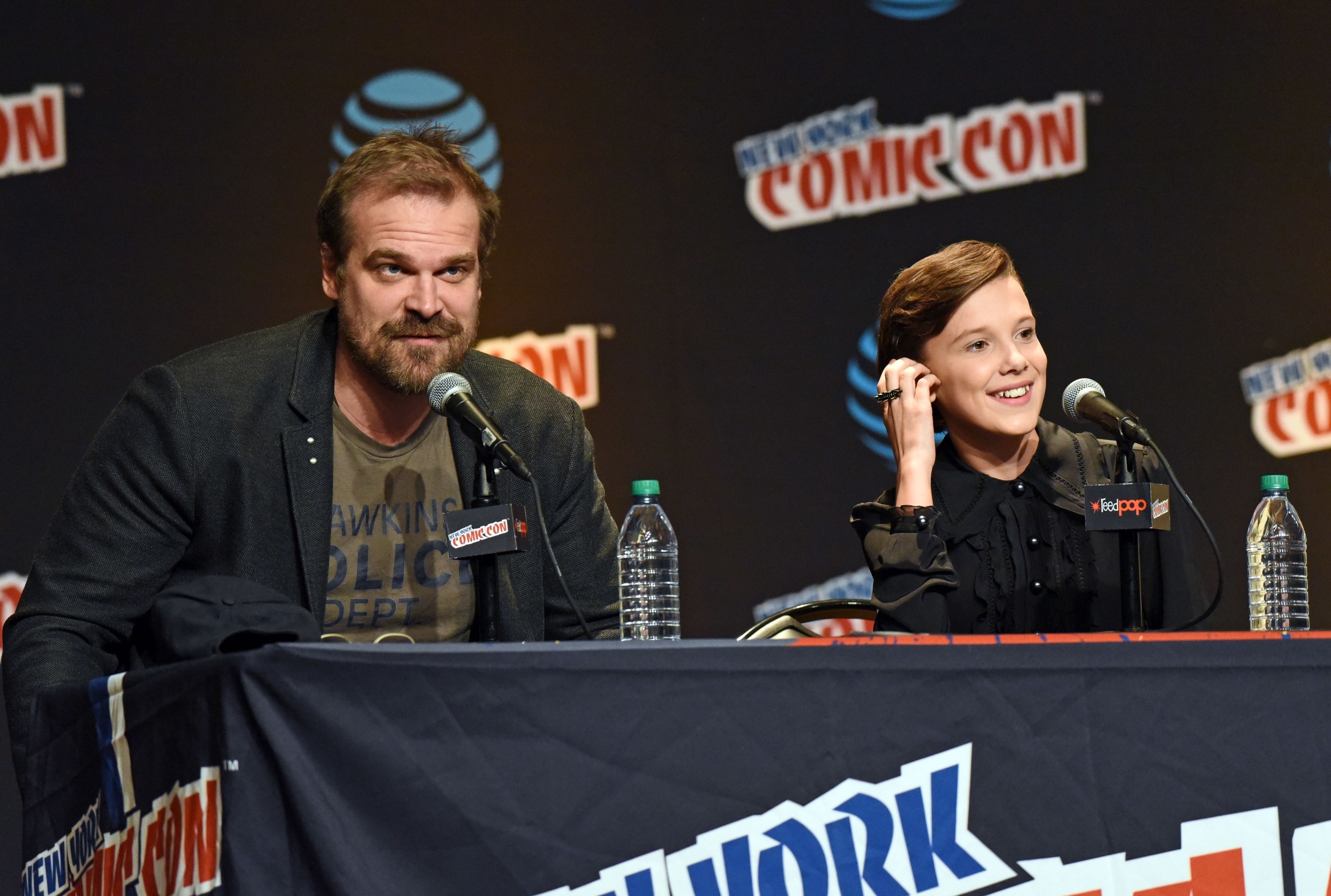 And that's when Millie popped into the IG Live to ask what, exactly, Harbour was up to.
"Get off of Live and go back to work!" she urged. After Harbour joked that he was "getting fired," Brown suggested that he might at least be getting a call from the powers that be at Netflix.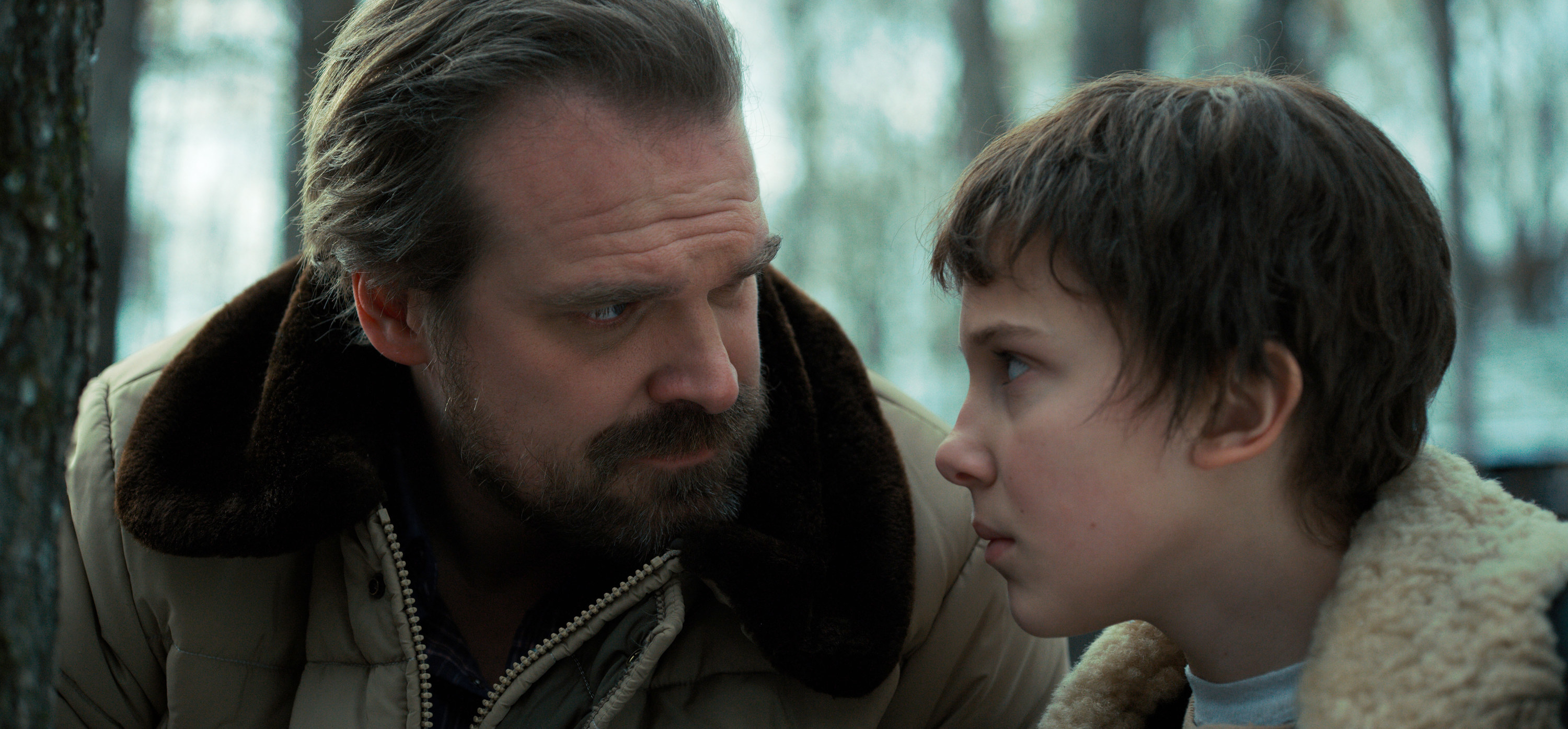 Doesn't seem like Harbour is really in any danger — especially since Stranger Things costar Gaten Matarazzo already told Jimmy Fallon that Season 4 might end up being the "scariest" one yet.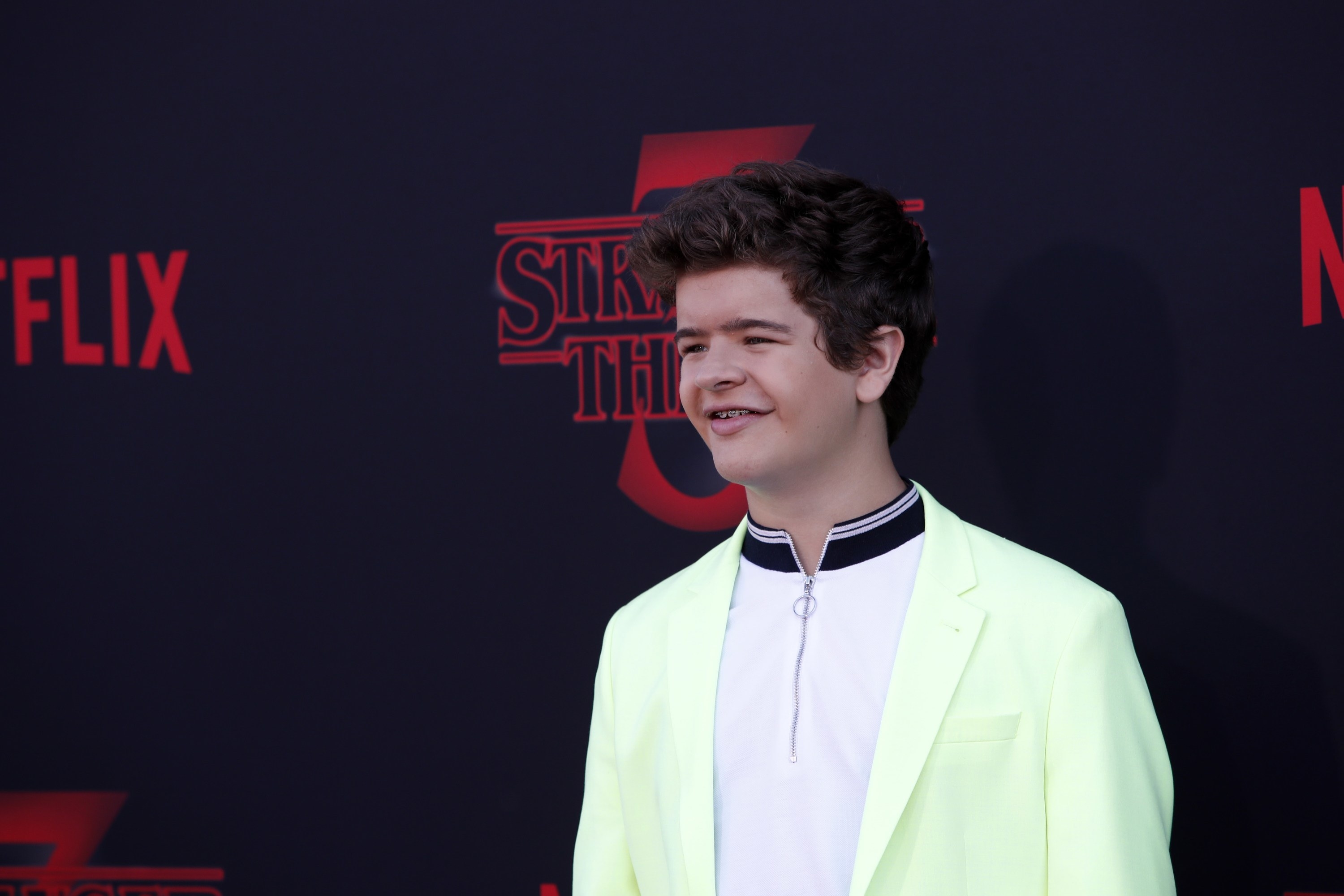 We can't wait.