So, last month Darius — the father of Keke's child as well as her (quite possibly former?) boyfriend — publicly shamed the multi-hyphenate for an outfit she wore to one of Usher's Las Vegas shows. It did not go over well with anyone.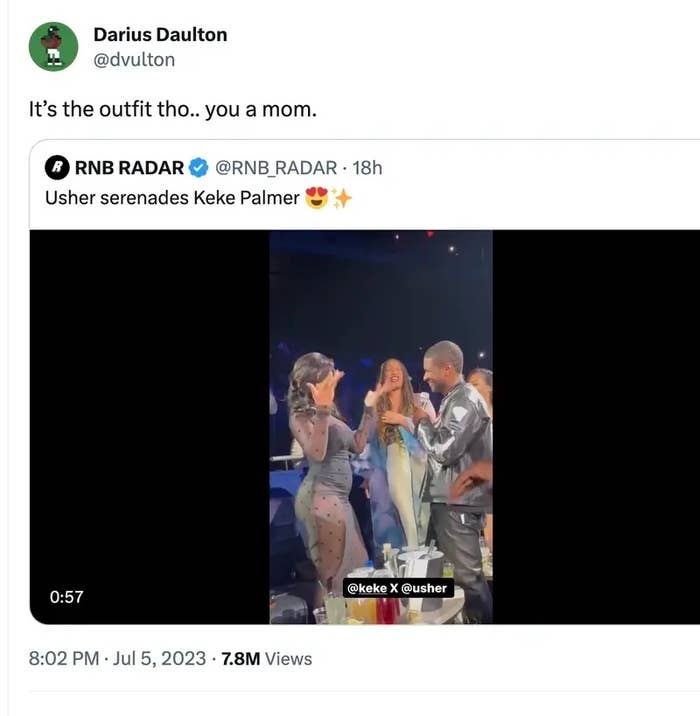 Since then, they've both unfollowed each other on Instagram, and Darius basically (and, let it be said, wisely) disappeared from social media entirely...
The couple really haven't been photographed at all since the whole dust-up began — and according to People, it sounds like it's going to stay that way.
A source tells the publication that "he's moved on" when it comes to Darius's status in his relationship with Keke — but that they are still co-parenting and, in People's words, "making it work."
"You don't have to be in the same household to be good parents," the source adds.
Long story short, sounds like they're dunzo in the romantic relationship department — but we'll let you know if there's any further updates on the whole sitch.