Earlier today, the singer blasted the claim on his Instagram while also opening up about the status of his relationship with Hillsong.
Bieber said there was no truth to his studying to become a minister or "anything even close to that," referring to the report as "fake news."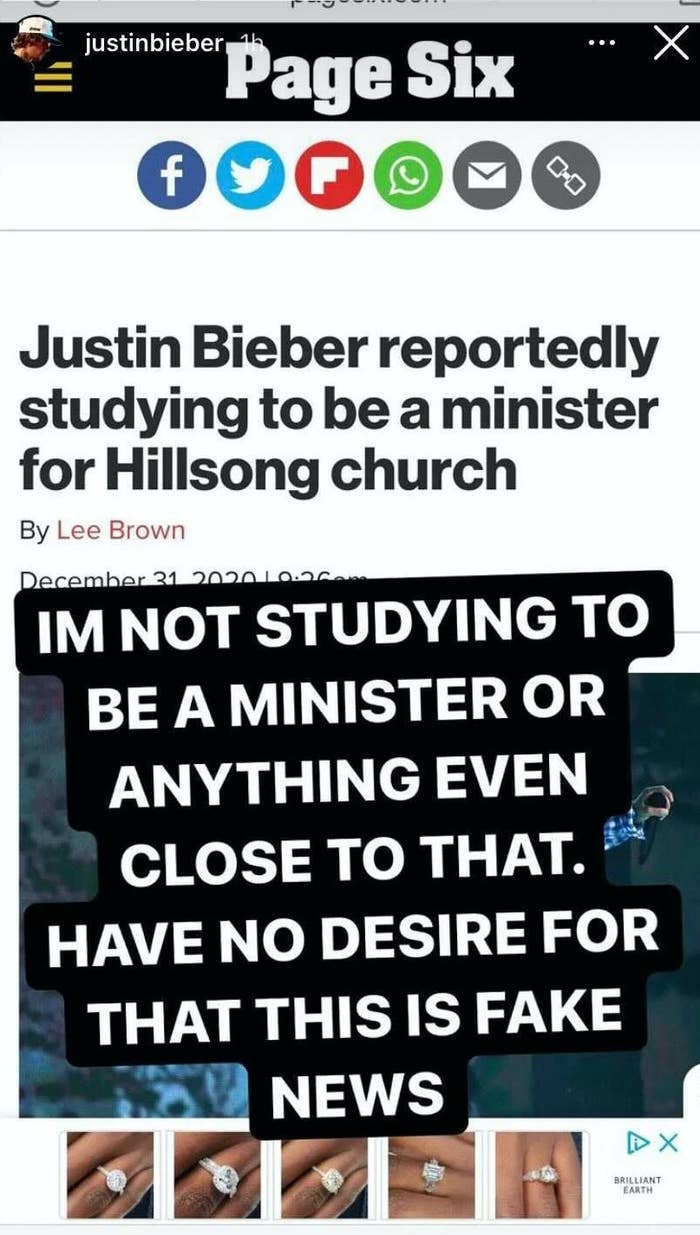 He also distanced himself from Hillsong, saying that it was "not [his] church" and clarifying that he's now a member of the Churchome megachurch.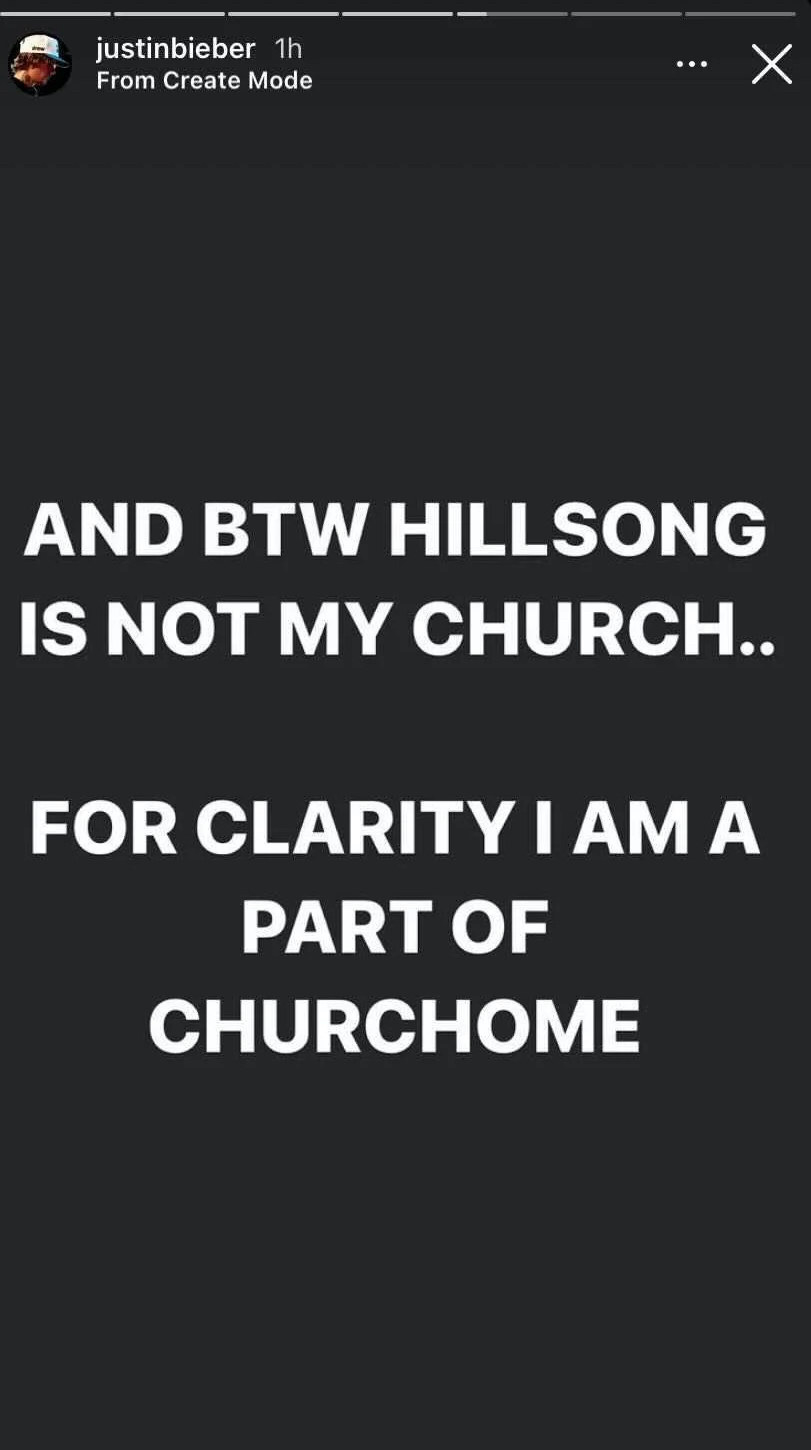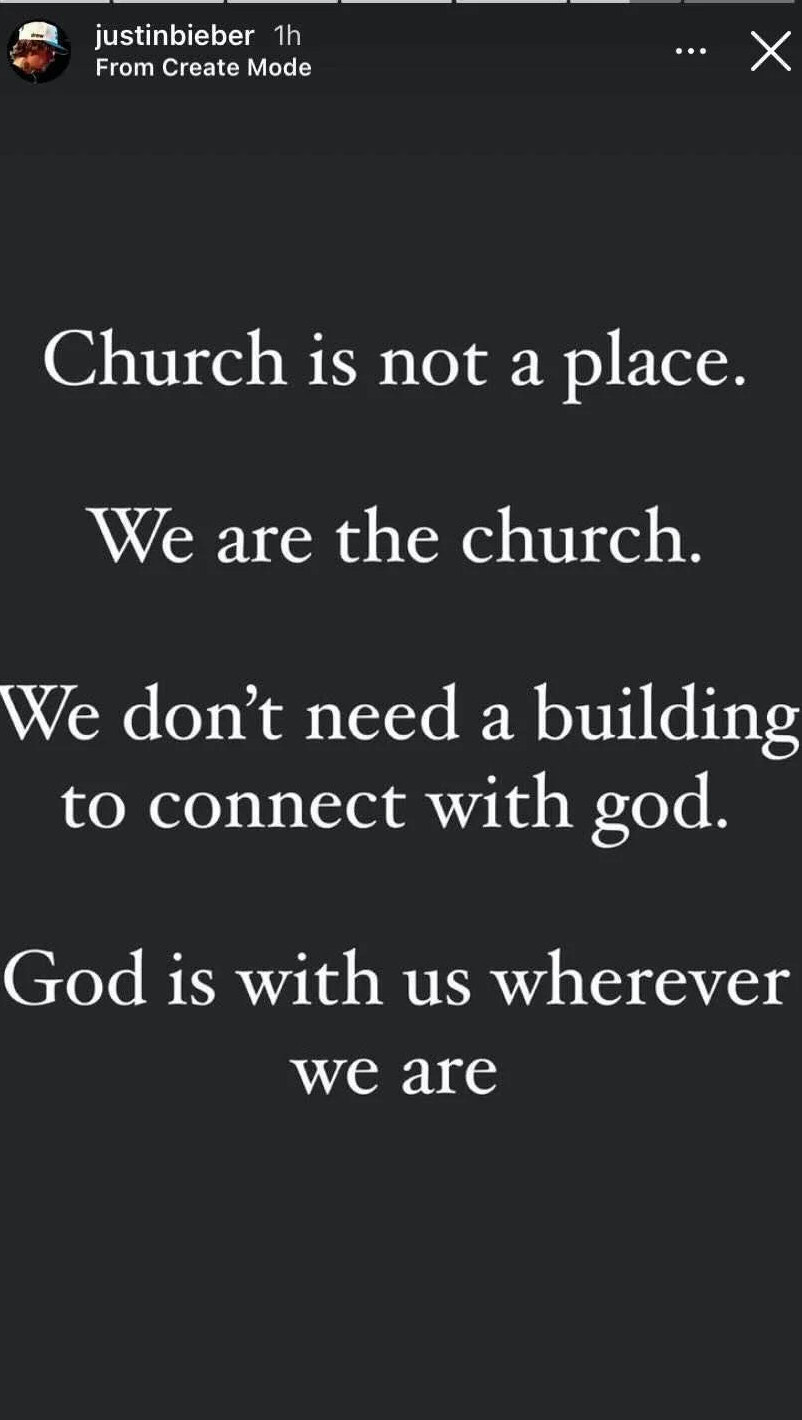 Bieber's ties to Churchome go pretty deep: According to ET, one of the megachurch's lead pastors, Judah Smith, officiated his wedding to Hailey Bieber in 2019.