Earlier today, Radar Online posted a story to its Instagram that claimed fans were speculating that Hailey is pregnant.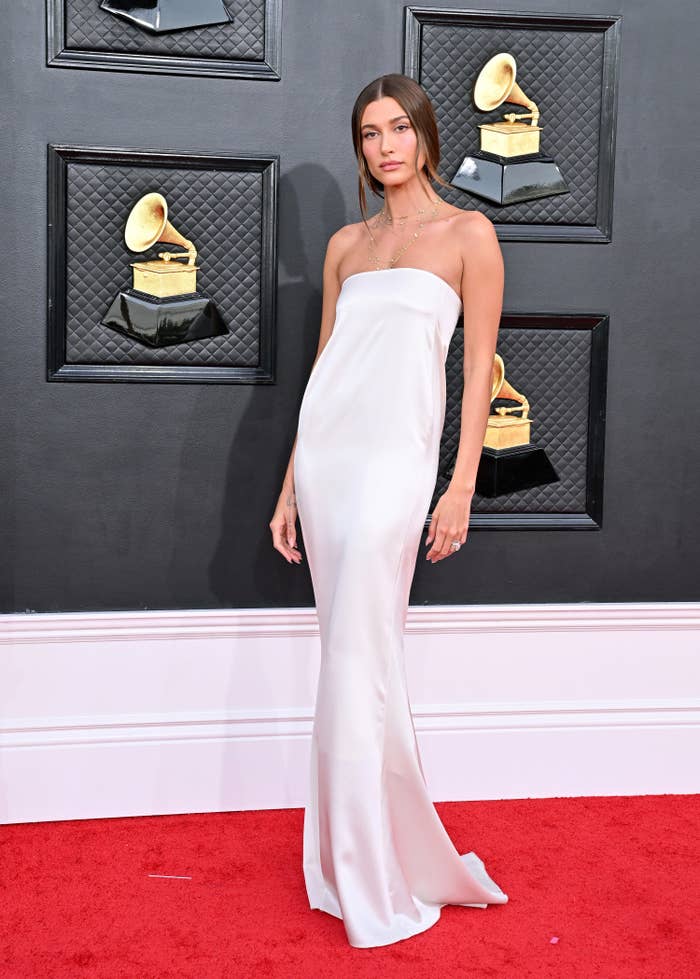 So Hailey took to the IG comments section to strike back against the rumors.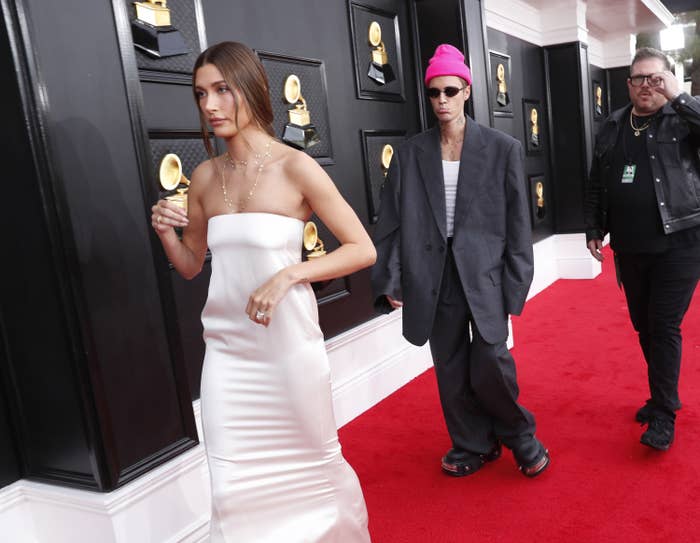 "I'm not pregnant leave me alone," she wrote.

That settles that!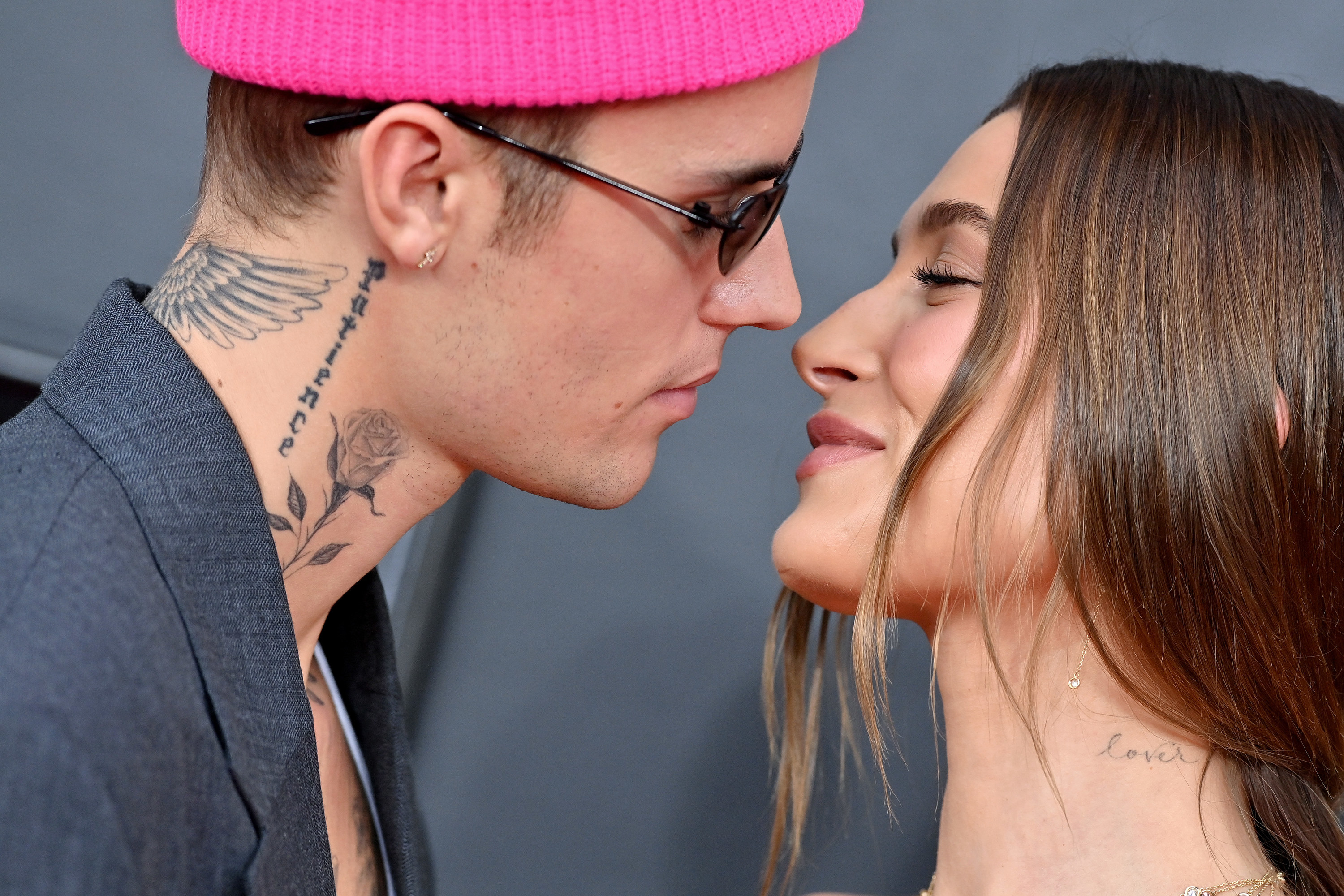 This isn't the first time Hailey's had to shut down rumors she's pregnant. The same thing happened back in 2019.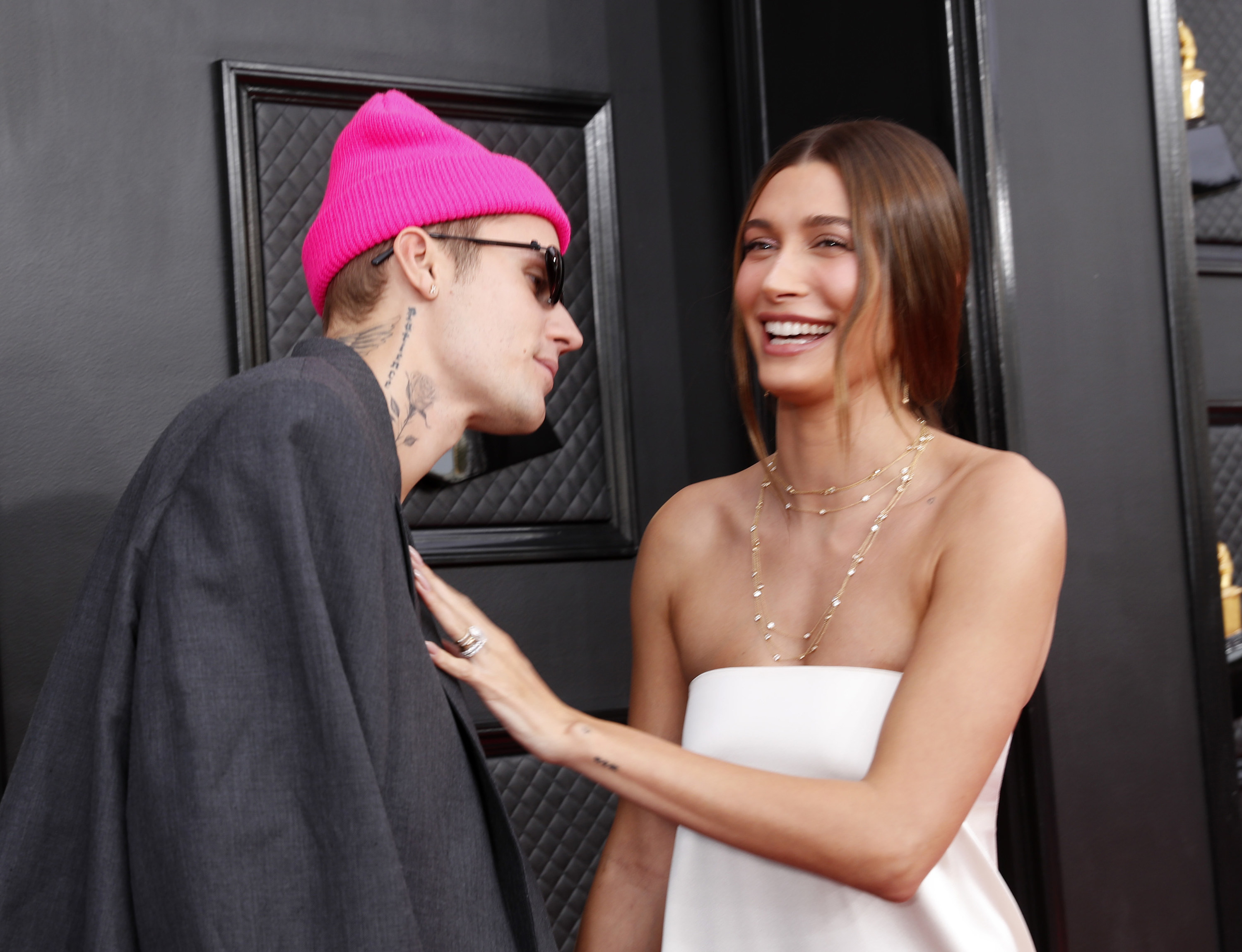 "No, I'm not pregnant I just really love food," she wrote at the time after saying the "internet is funny."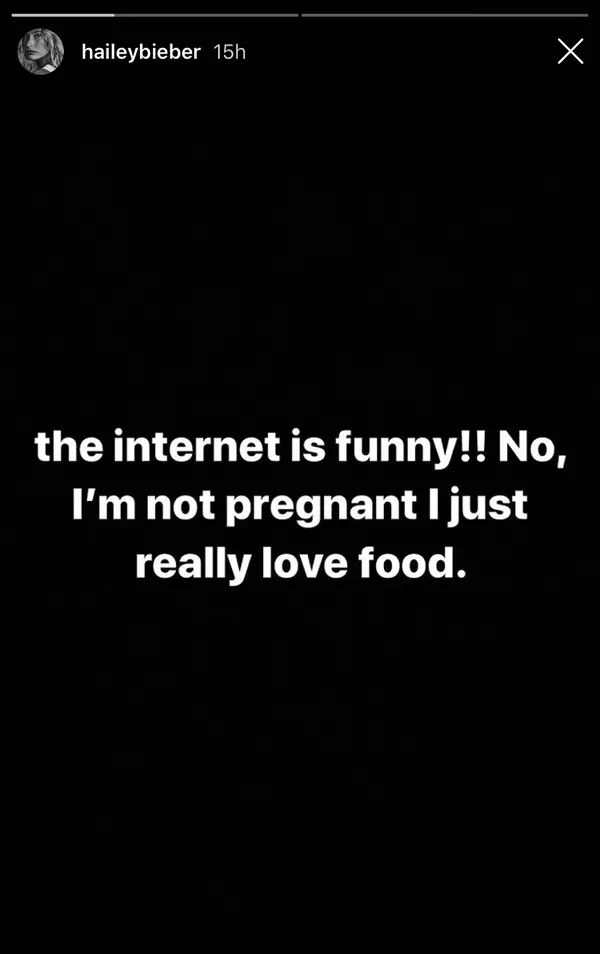 Didn't seem like the internet was too funny this time, though! Anyway, hope they had a great time at the Grammys.