Warning: This piece includes mentions of abuse and sexual assault.
Now, several of Manson's alleged victims have come forward to show support for Smithline telling her full story.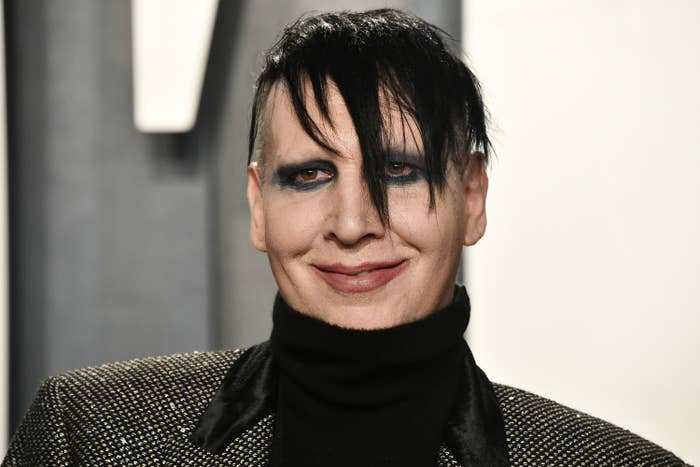 Actor Evan Rachel Wood — Manson's ex-fiancé who has alleged that he "horrifically abused" and "manipulated" her during their relationship — posted the People cover to her Instagram story with the message "I stand with you @ashleylindsaymorgan."

According to People, actor Esmé Bianco — who previously described Manson as "a monster who almost destroyed me" — also shared words of support for Smithline on her Instagram story: "Thank you for being so brave," she posted.
As reported earlier this week, Bianco is also suing Manson for rape and abuse, alleging that he "used drugs, force, and threats of force to coerce sexual acts" out of Bianco, at times "when she was unconscious or otherwise unable to consent."
If you or someone you know is in immediate danger as a result of domestic violence, call 911. For anonymous, confidential help, you can call the 24/7 National Domestic Violence Hotline at 1-800-799-7233 (SAFE) or chat with an advocate via the website.
If you or someone you know has experienced sexual assault, you can call the National Sexual Assault Hotline at 1-800-656-HOPE, which routes the caller to their nearest sexual assault service provider. You can also search your local center here.