Let's go way back to April of this year, when Doja posted new ink featuring a mythological figure of some sort — which some people immediately assumed to be Satanic.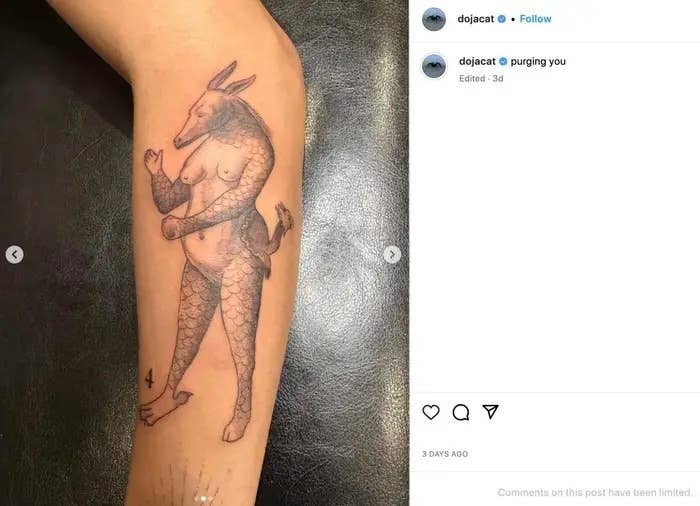 "Whatever helps u sleep at night," she wrote back, which, yeah, fair.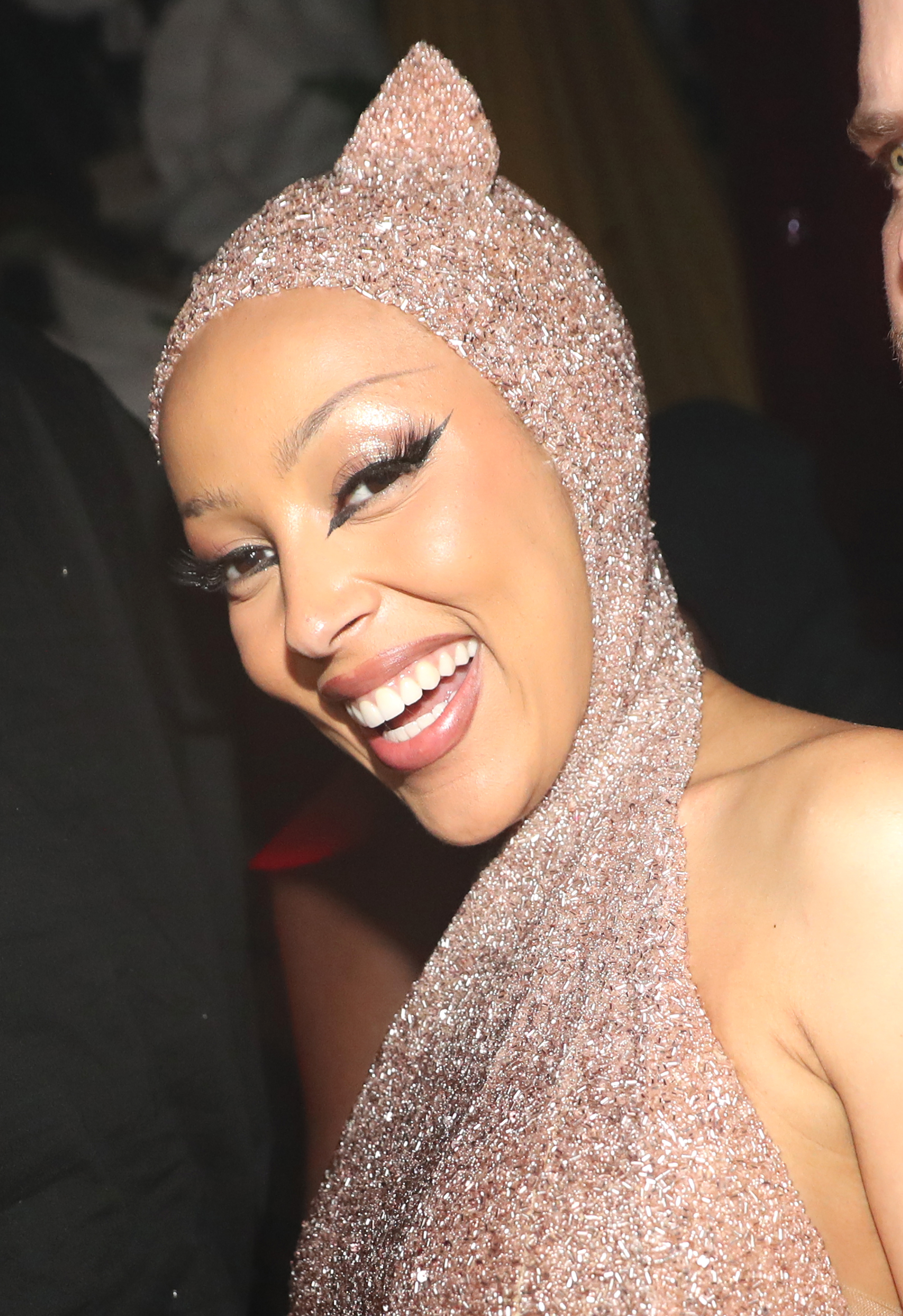 Now, Doja's debuting a new head tattoo that's bound to get, uh, heads turning.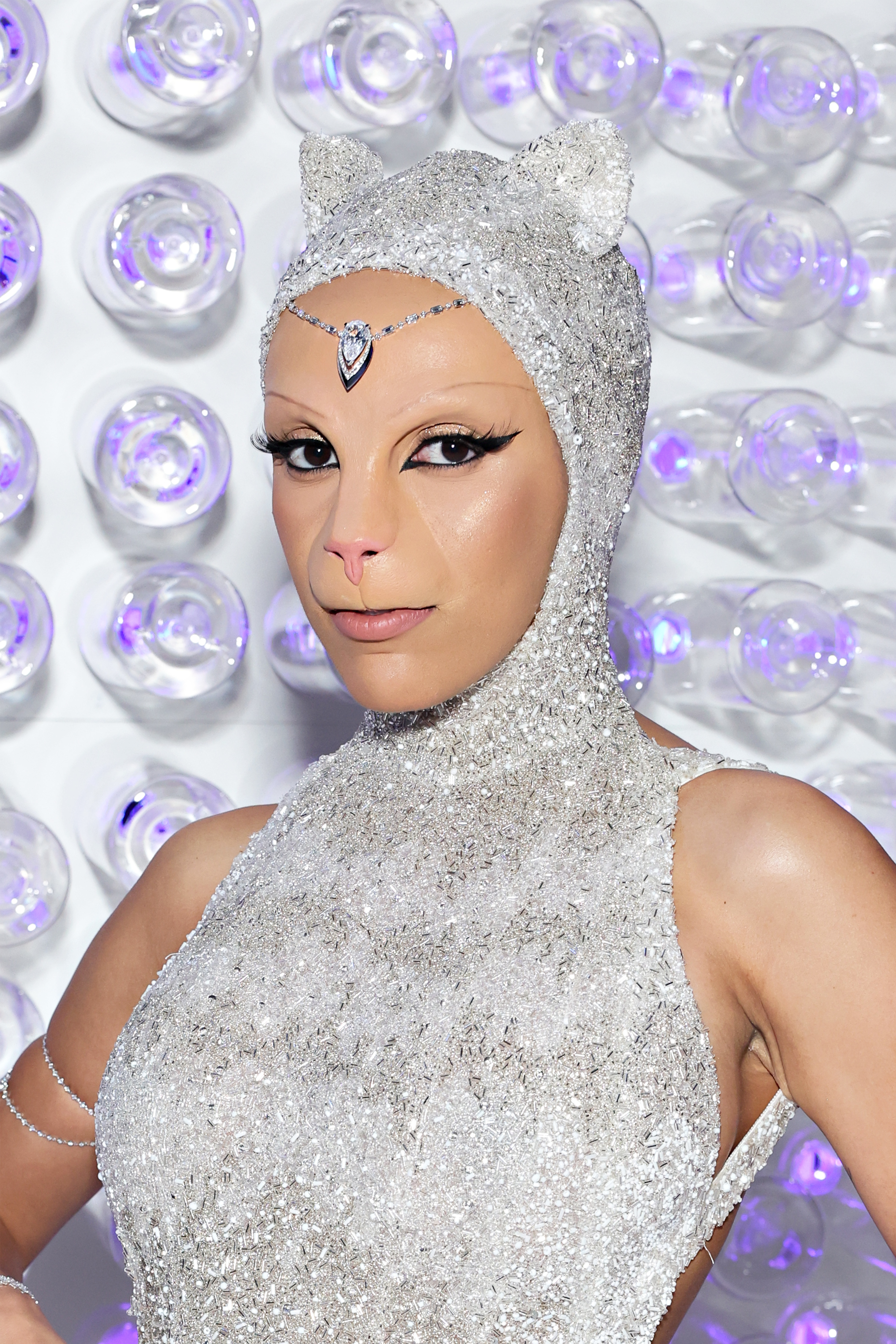 She took to her IG story to post a picture of a huge scythe going right along her ear on the side of her head. It's pretty big.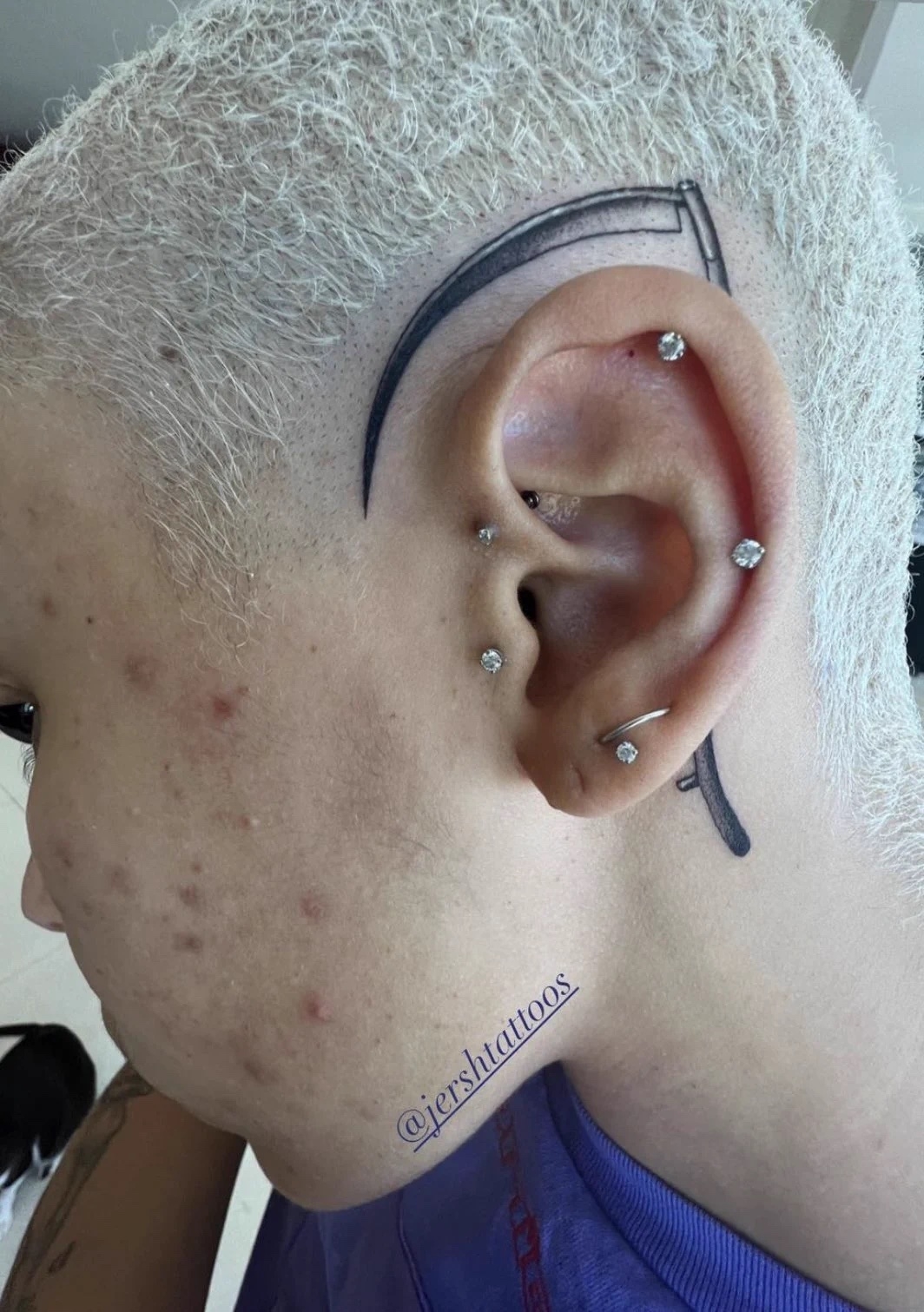 Doja also tagged the tattoo artist who put forth the new ink — specifically @jershtattoos, whose IG page is full of eye-popping work like this:
Thus far, there hasn't been as outsized of a reaction to Doja's latest tat as the last time — but, then again, she has a lot fewer IG followers these days as well...