So it's not surprising that she pulled out one of her most striking fashion choices yet for Paris Fashion Week.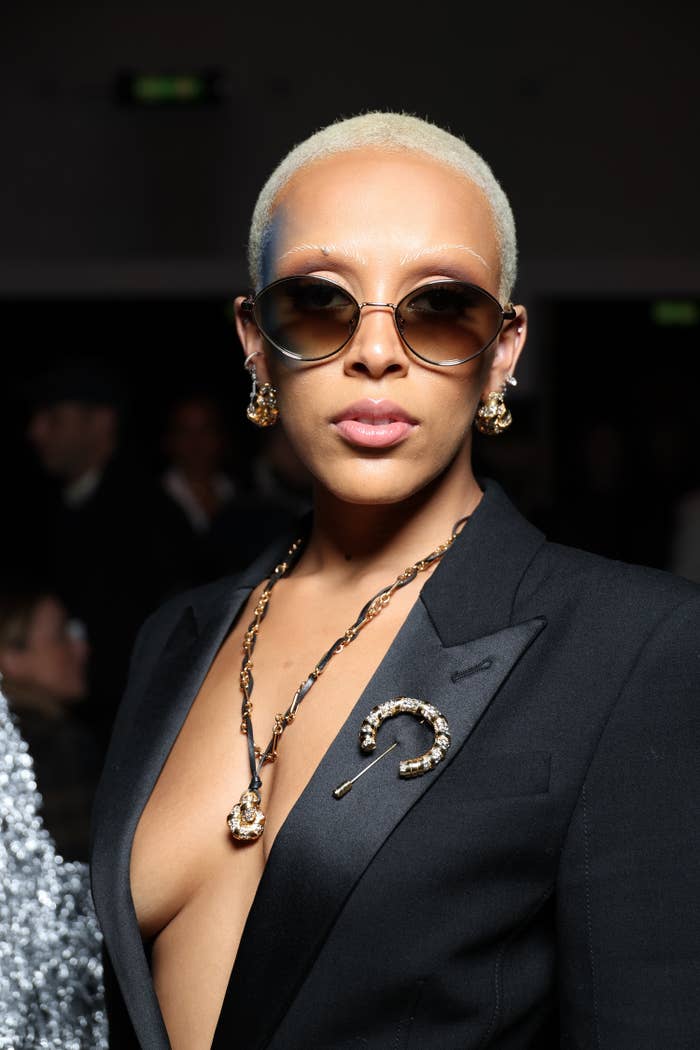 While attending the A.W.A.K.E Mode Womenswear Spring/Summer 2023 show, Doja came through dripping in gold — literally.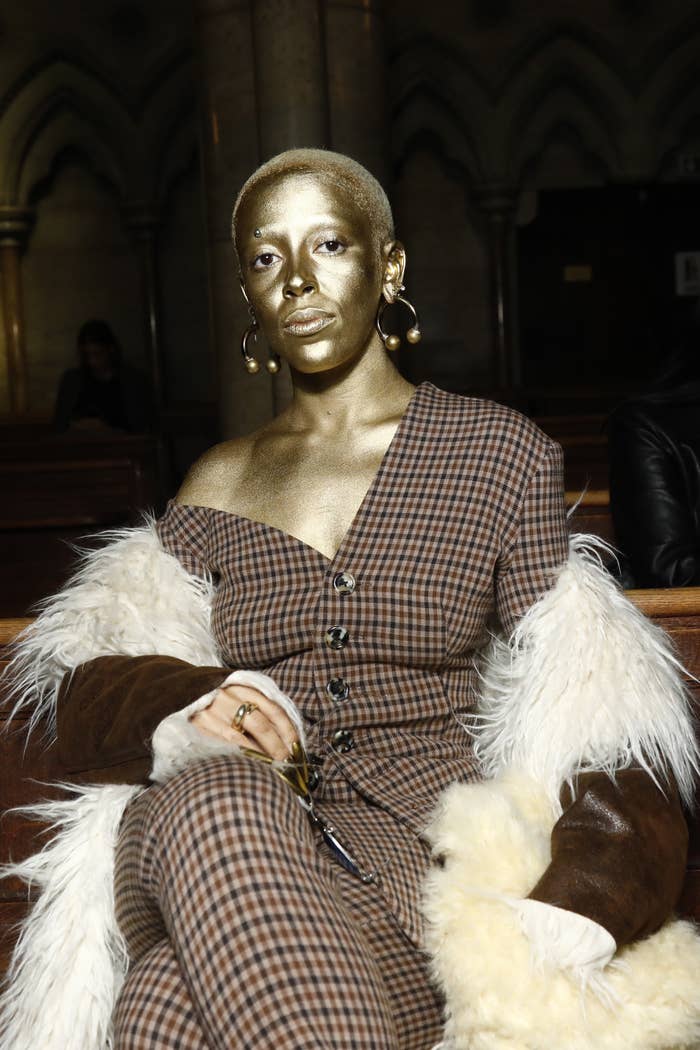 Doja's face, neck, and upper torso were coated in gold paint. (You can see her gold nails peeking out here, too.)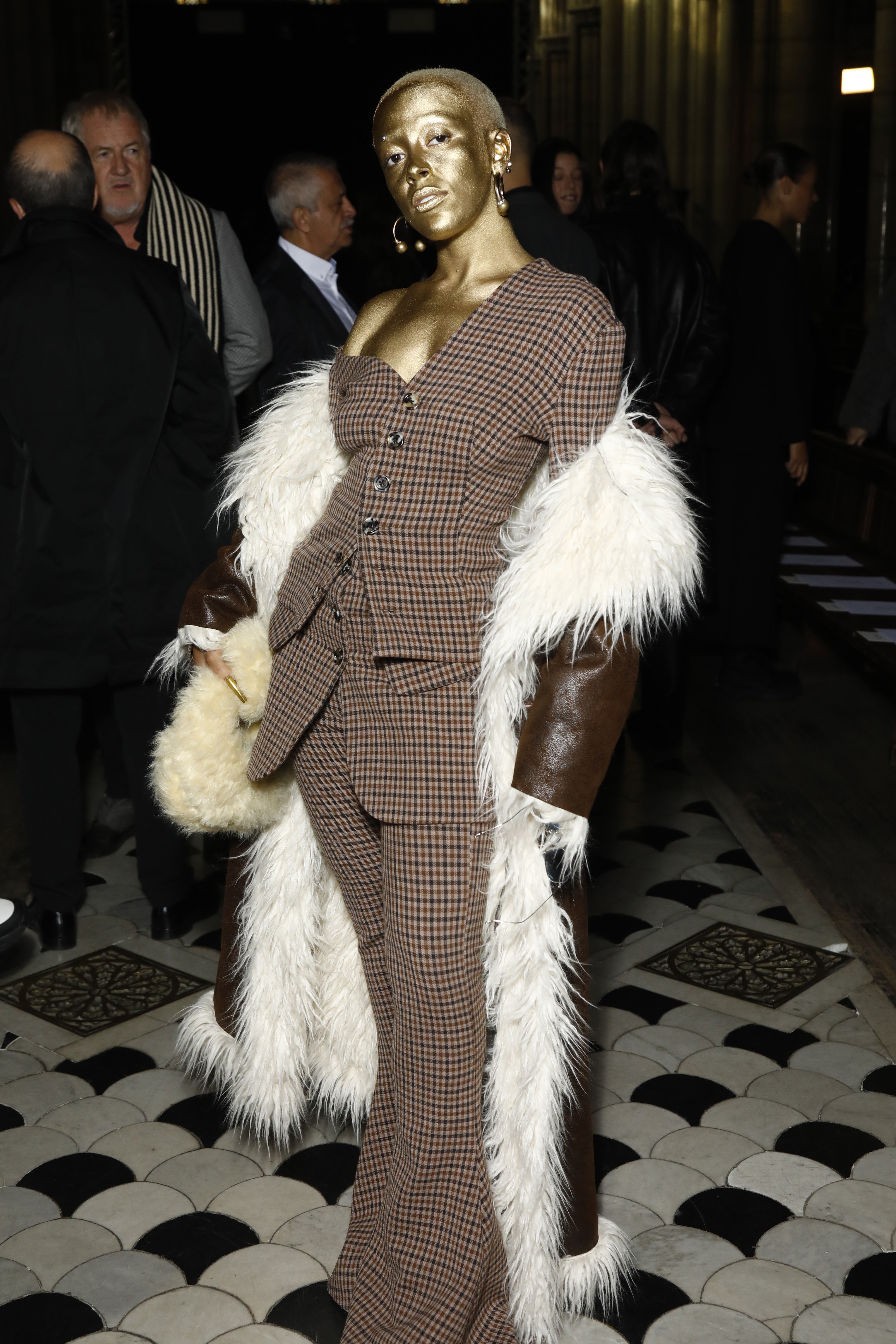 It was a bold look, and it looked cool as hell, too.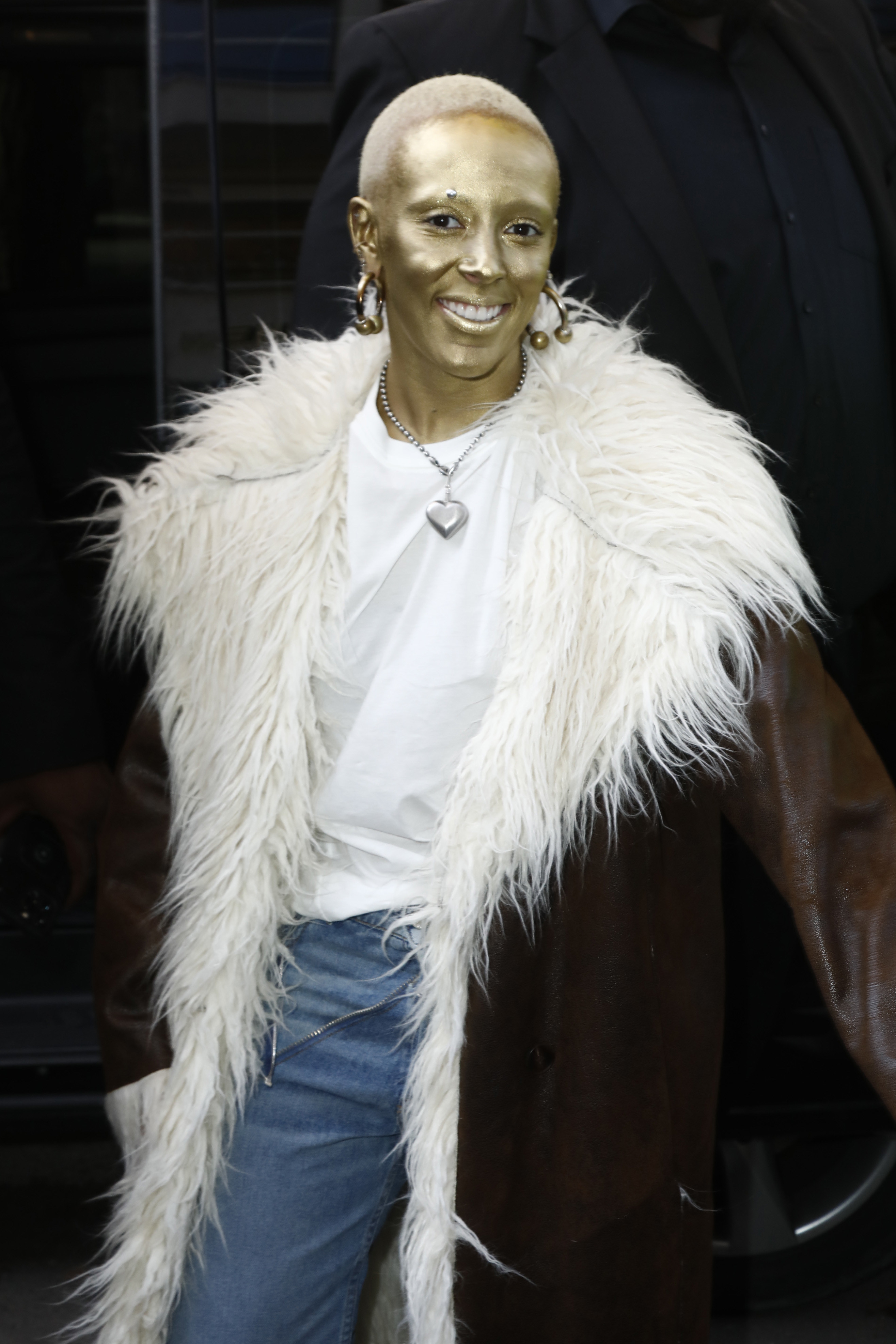 Not everyone was a fan, though — and since Doja never shies away from speaking her mind, she replied to a Twitter user who said that her gold look made her look "ugly" and like a "tired old statue."
In the screenshot of her reply (Doja said Twitter wouldn't let her directly reply to the user), she said that "I wasn't trying to look sexy or attractive."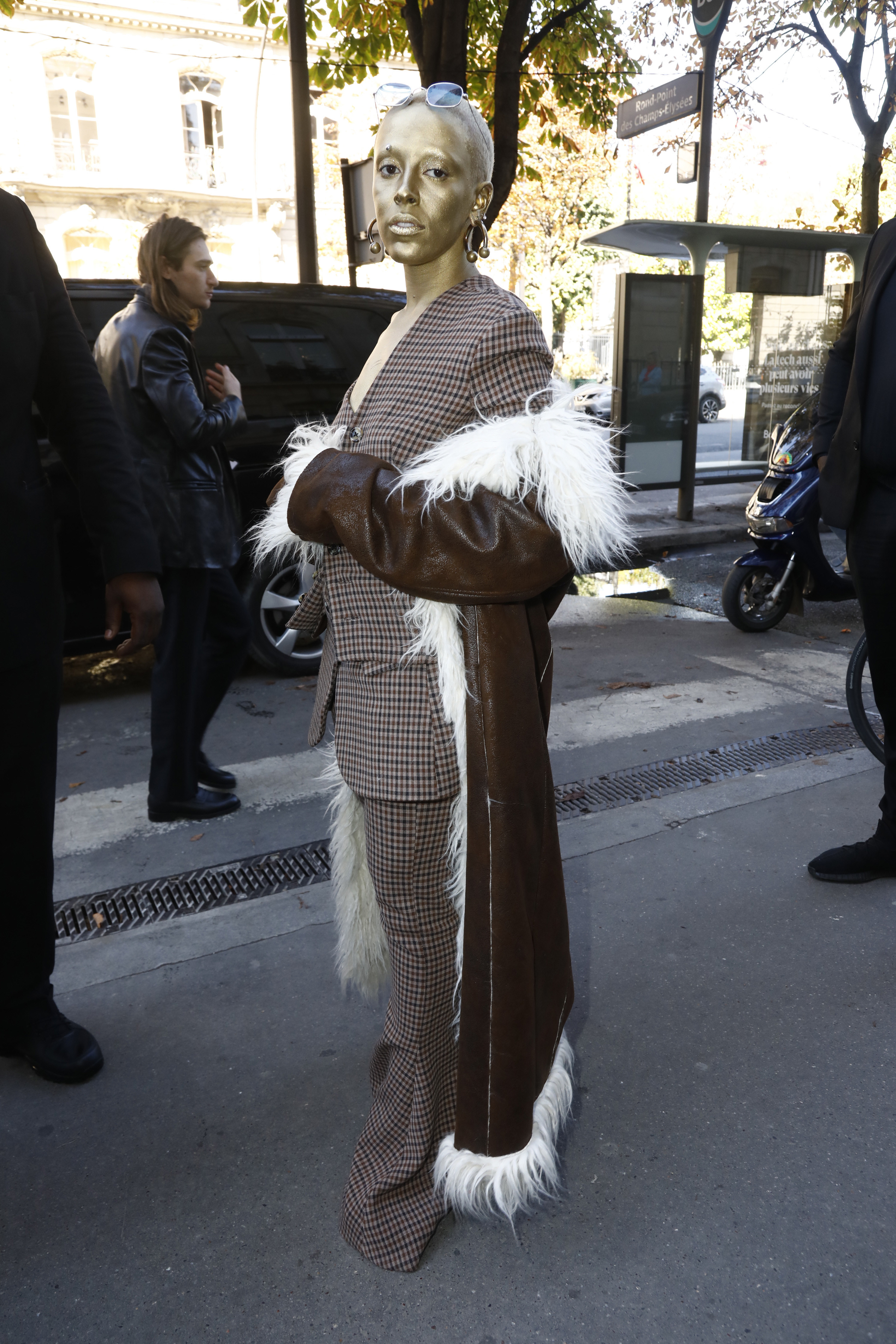 "All of my makeup has a story and there are absolutely 0 rules and if there were you wouldn't be the one making them."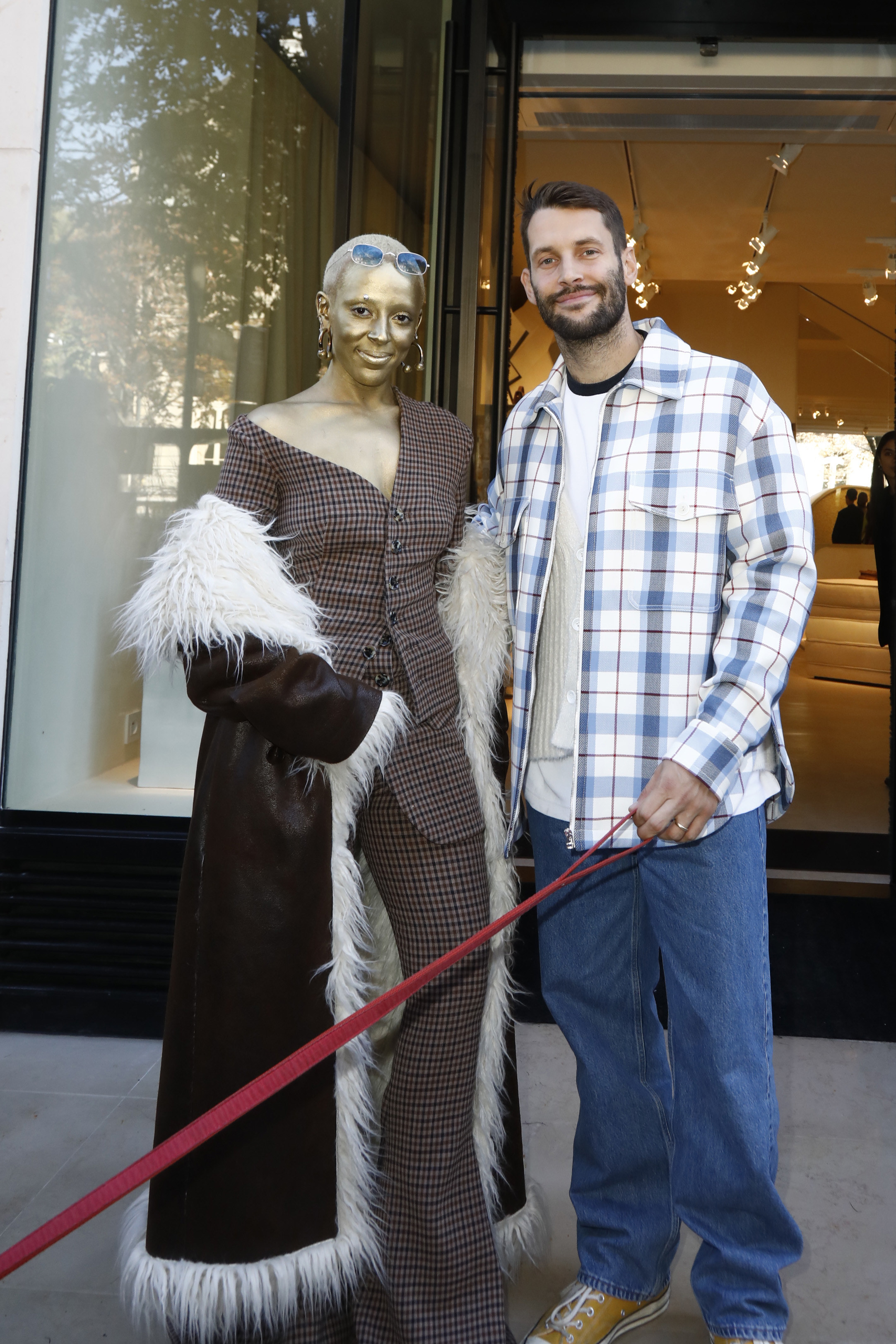 Damn, OK! That's that.