At this point, we're at the stage where we're talking about not talking about the slap — which is typically how things like this go.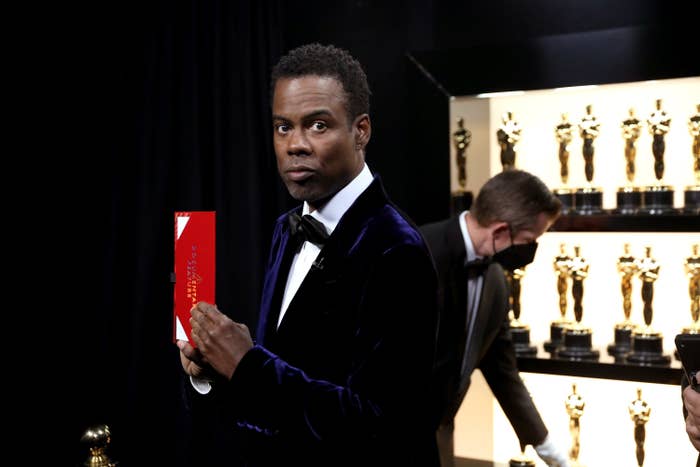 Desert Sun reports that, during a recent stand-up set in Indio, CA, Chris opened his performance by assuring (or, disappointing) the audience that he wasn't going to discuss the infamous incident.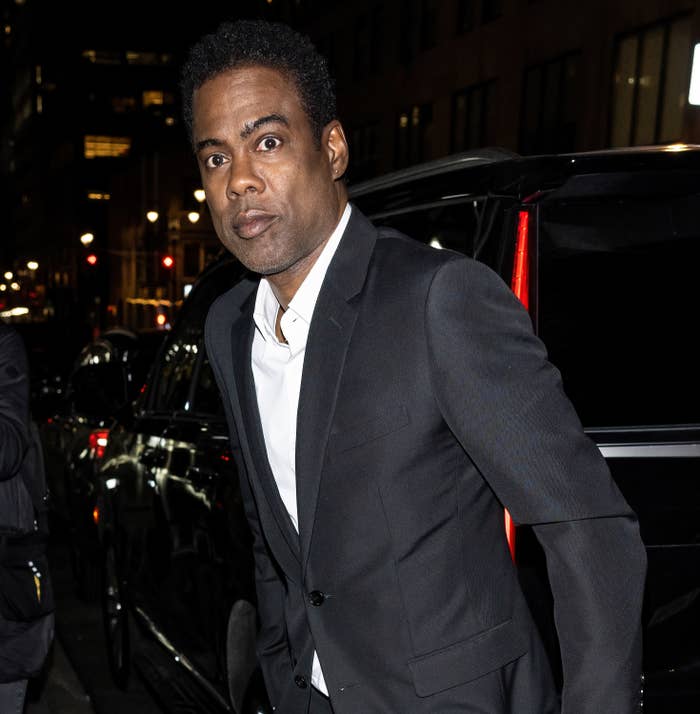 "I'm OK, I have a whole show and I'm not talking about that until I get paid," he said while indirectly addressing the slap.
"Life is good," he continued, before joking, "I got my hearing back."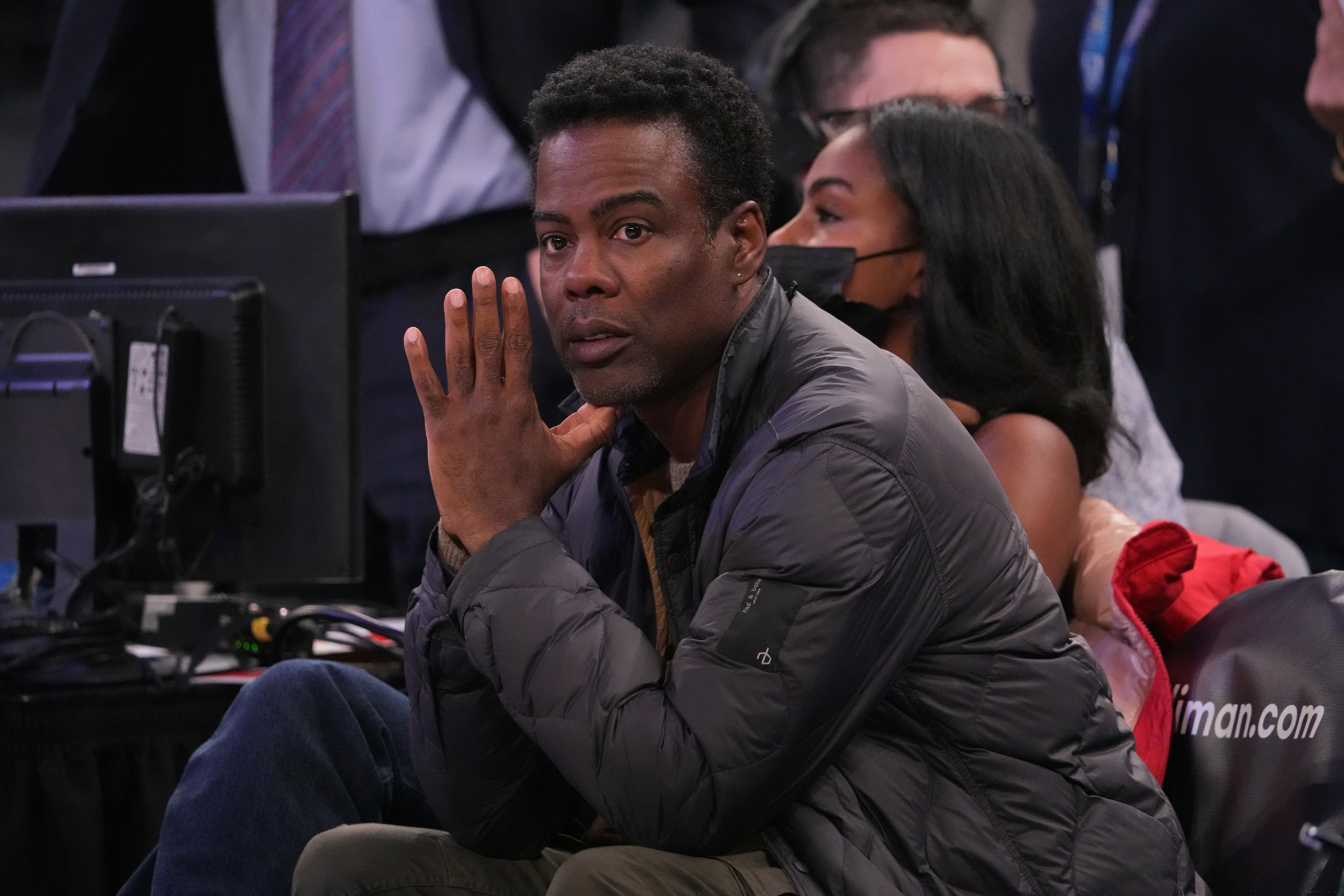 Of course, this isn't the first time Chris has addressed the slap without really addressing the slap.
At a performance in Boston earlier this month, he said he was "still kind of processing what happened, so at some point I'll talk about that. And it'll be serious and it'll be funny, but right now I'm going to tell some jokes."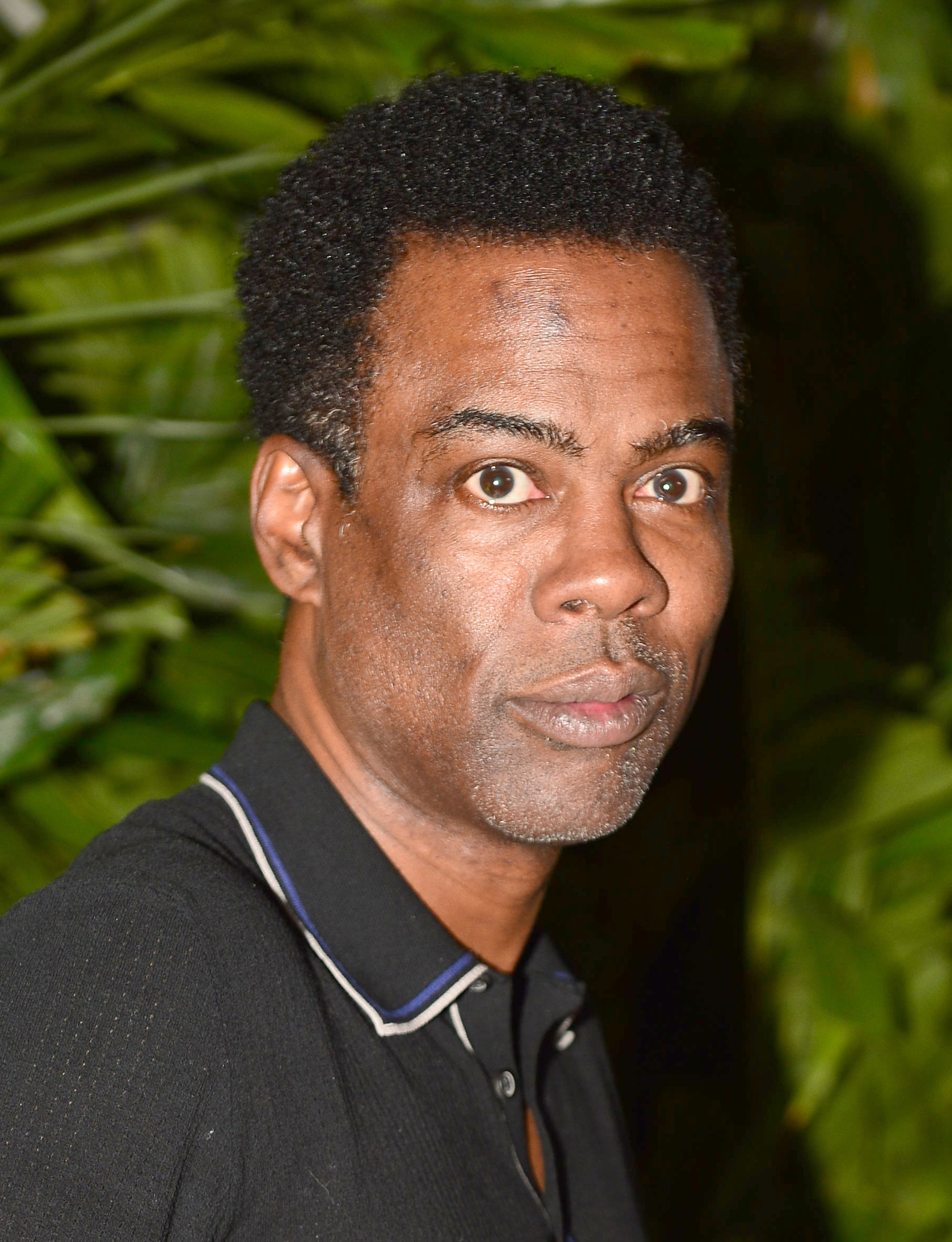 At another show, he shut down a heckler who yelled "Fuck Will Smith!" by saying "No, no, no, no, no!"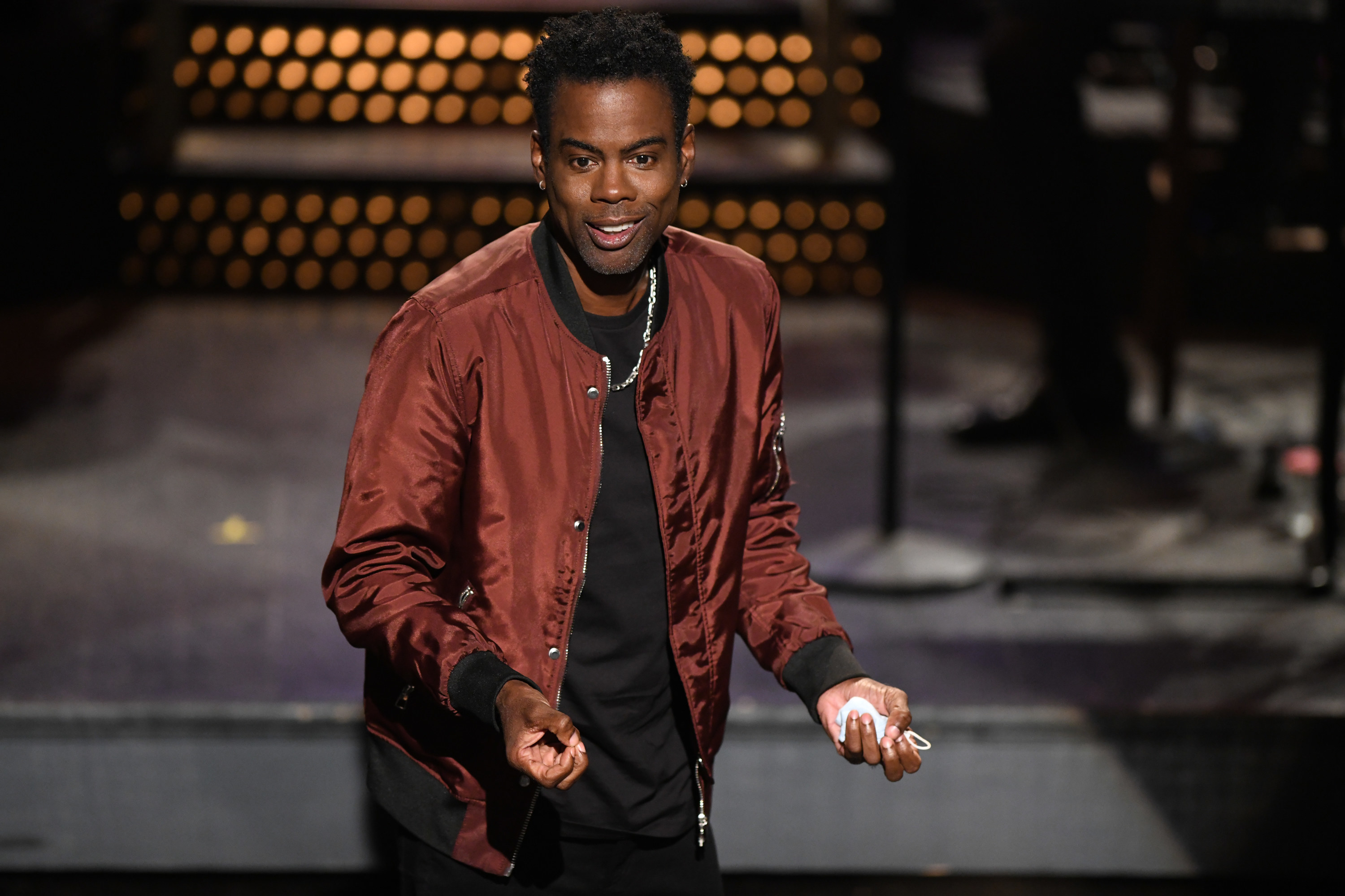 Sounds like he'll have more to say at some point — or maybe not! We'll just have to wait and see.