As Election Day continues on, many celebrities are getting out the vote — and for some of them, it's the first time at the polls. Bella Hadid shared a photo on Instagram following her mother Yolanda hitting the voting booth for her first time ever.
"Took my mama to vote for the first time today!!!" Bella wrote. "She became an American citizen just recently, and this year she was so determined to get out and vote."
"I am so proud of her!!!" Bella continued, noting that her and Yolanda were "Wearing [their] best Blues!!!!!"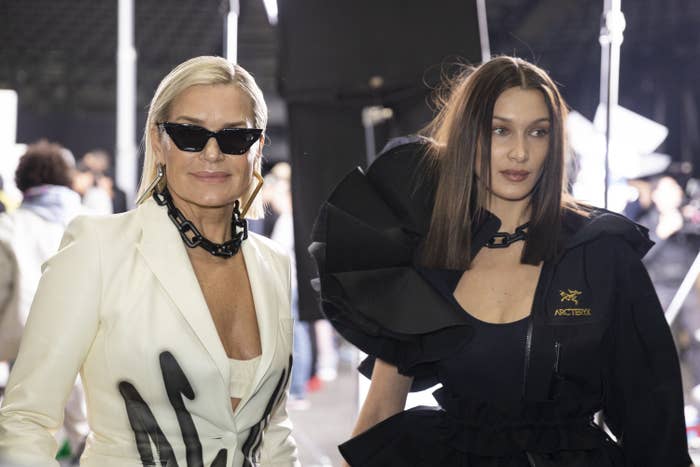 The polls may be closing, but it's never too late to register to vote. Check out And Still I Vote for more resources on becoming a voter.