But luckily for us, we were able to get our hands on some to try.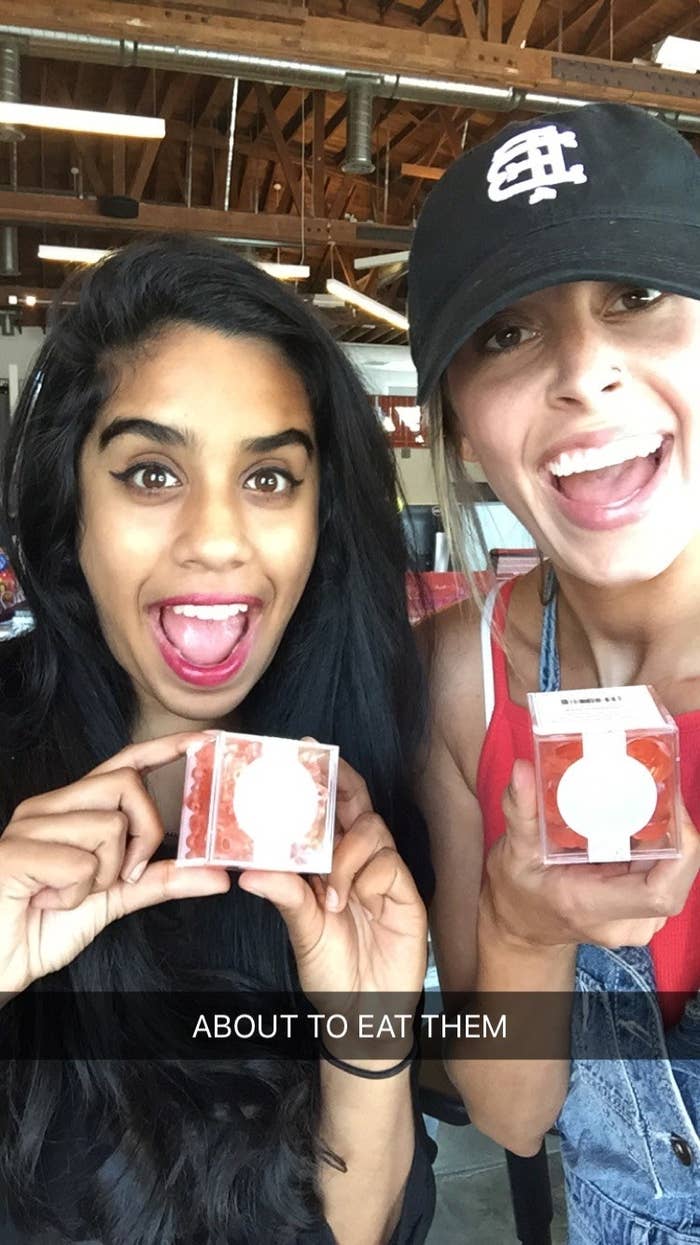 They arrived in a beautiful Sugarfina bag and we had no idea what to expect.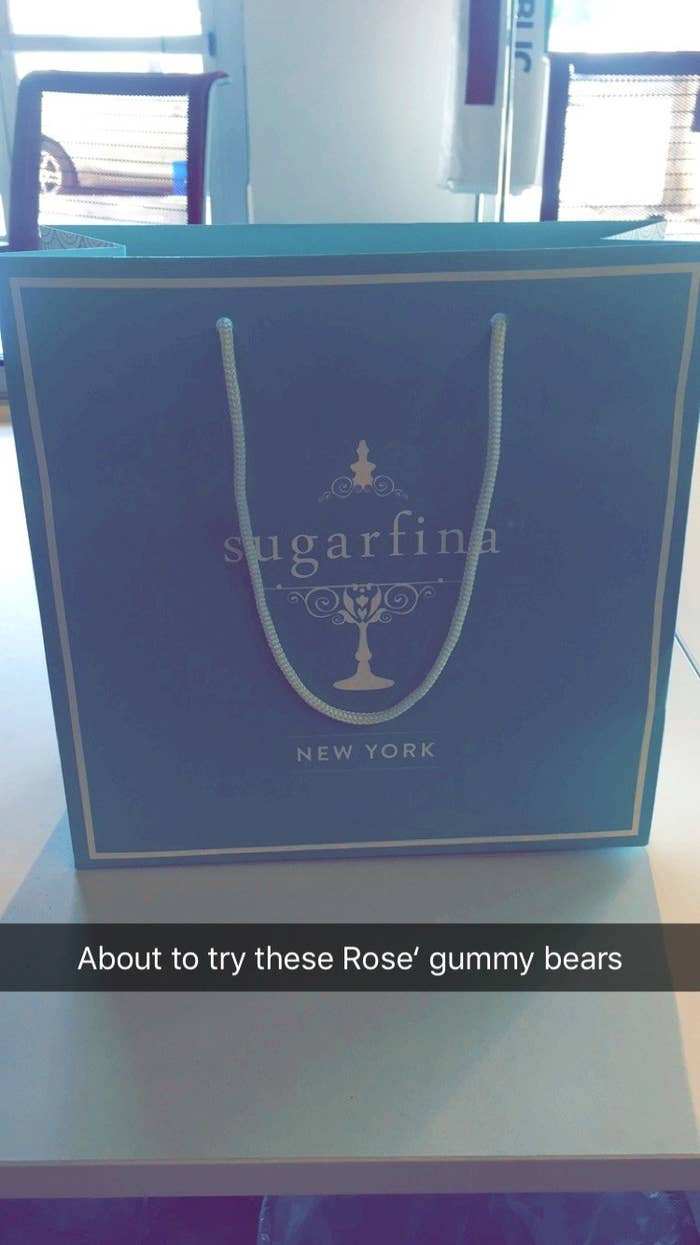 The box design is beautiful and makes you feel classy as hell.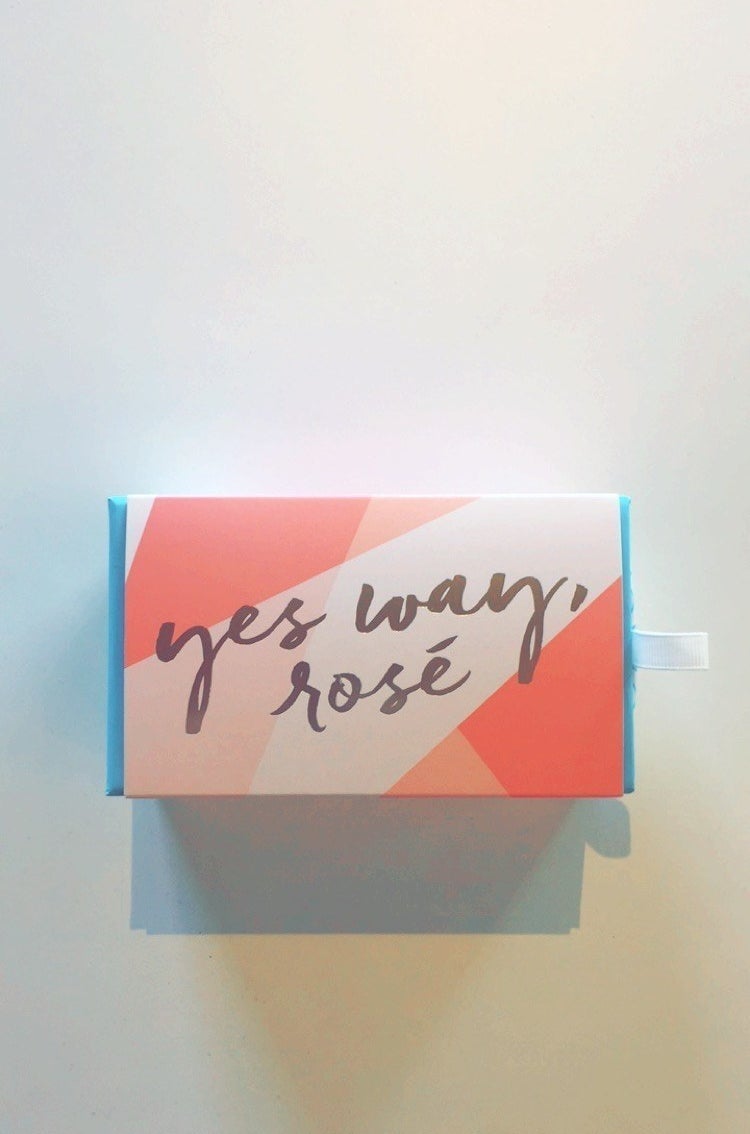 At first, we were surprised at what looked like only a few gummy bears.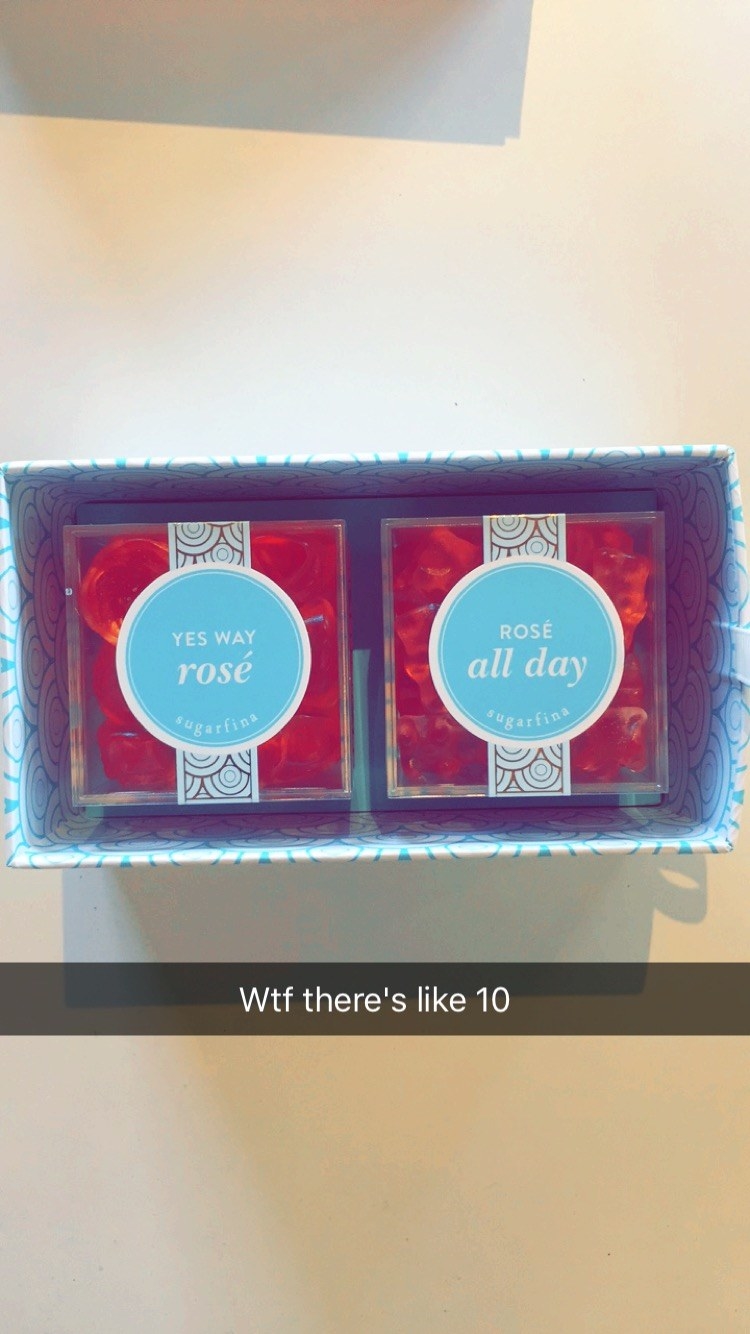 But upon further investigation we discovered that there are quite a few gummies packed in the boxes.
These gummies were BEAUTIFUL. Almost so beautiful that we didn't want to eat them. Almost.
But we DID eat them, duh, because we did a post on them. And they were honestly delicious.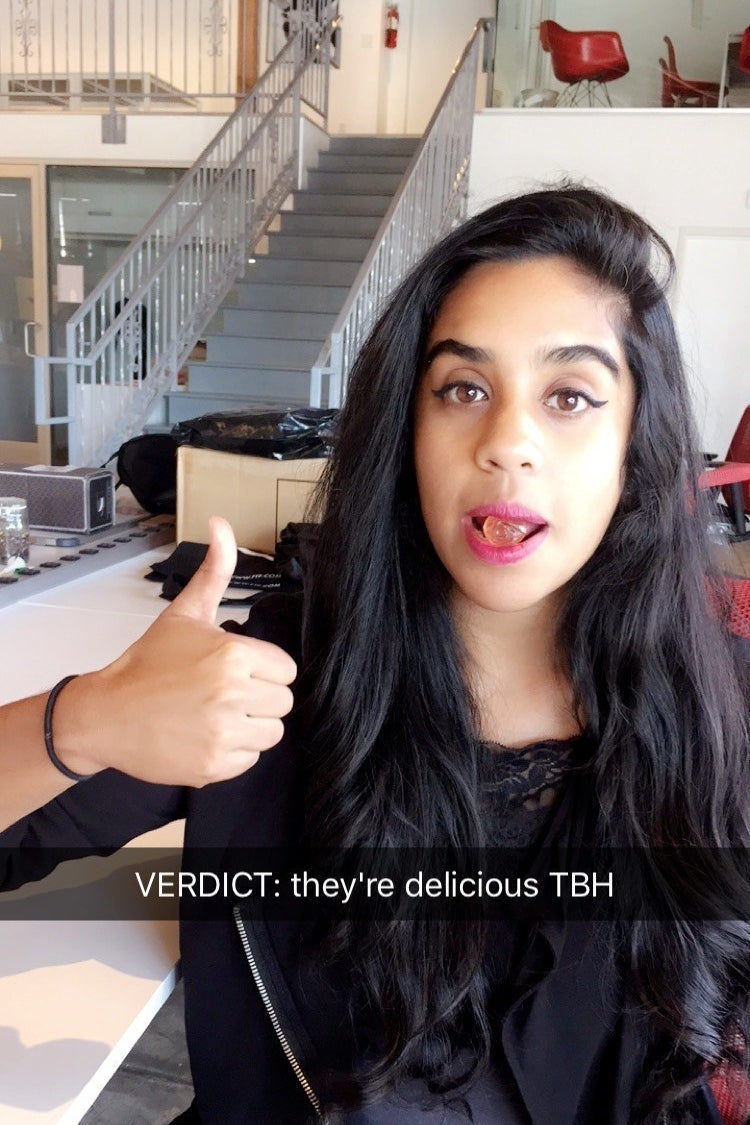 Nina's thoughts: I've had alcohol-flavored gummies before, and I've never been impressed. So naturally, I regarded these rosé-flavored ones with suspicion. THEY WERE AMAZING. They're a little sweet, a little tart, and so full of flavor. I realize I sound like a commercial right now, but honestly they're soooooo good. The only thing that would make them better is if you could get drunk off of them. I'm not sure that I would pay $8.50 for that tiny box, but I would definitely accept it as a gift *wink wink*.
Lara's thoughts: I've never had wine-flavored gummies before which made me wonder what else I'm missing out on. I only drink alcohol that tastes like candy so these were basically created with people like me in mind. They were delicious. I would eat 35 of them in a row and not think twice about it. I would absolutely pay $8.50 for a little box because I am shallow and the box is very pretty. The best part about eating rosé-flavored gummy bears besides the taste is the fact that they don't encourage you to text your ex.
And for anyone who wants to try these — you can pre-order the Yes Way Rosé gummy bears for August now.