A prominent member of the Young Liberal National Party (LNP) has resigned from all party positions after saying "I would be a Nazi Party member" if alive in 1930s Germany.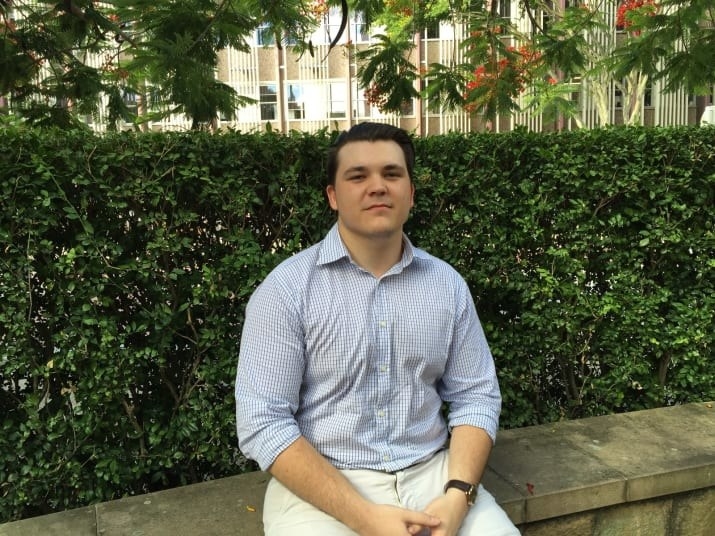 Kurt Tucker was president of the University of Queensland Liberal National Club and a member of the Young LNP management committee.
He made the comments in response to a Facebook post about politics late on Sunday. The first post, not from Tucker, read:

The problem isn't people on the "right" or people on the "left" the problem is everyone who thinks "If me and my mates were in control of the impersonal industrial death machinery of society we'd totally do a better job" and none of the fuckers ever realise they would have been nazis in 1930s Germany."
Tucker replied: "I openly accept that I would be a Nazi Party member if this was '30s Germany, despite obviously opposing a lot of their core ideology".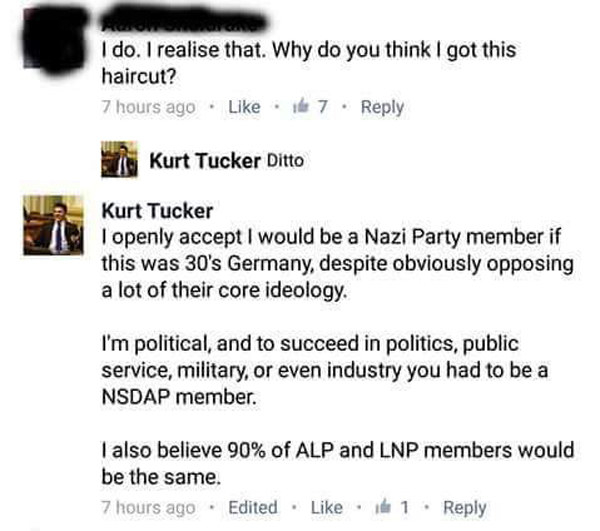 "I'm political, and to succeed in politics, public service, military, or even industry you had to be a NSDAP [Nazi Party] member," he added.
"I also believe 90% of ALP and LNP members would be the same."
In a statement to BuzzFeed News on Tuesday, Tucker said: "On reflection of my comments I realise I was totally wrong.
"I find the Nazi Party to be totally morally abhorrent and I would never willingly engage with them. I have no Nazi, Fascist or Neo-Nazi sympathies.

"I apologise unreservedly for my comments, and any offence they may have caused to victims of the evil perpetrated by Nazis and their sympathisers, as well as those whose family, like mine, fought against their regime in the Second World War."

Tucker said his comments did not reflect the views of the UQ Liberal National Club or the wider LNP community.
On Australia Day, Tucker posted a picture of Captain Phillip landing in Australia with the caption: "On this day in 1788, Australian history began and Terra Nullius ended."
CORRECTION
Captain Phillip landed in Australia in 1788. A previous version of this post misidentified him as Captain Cook.
Looks like there are no comments yet.
Be the first to comment!