Senior constable Ethan Tesoriero, who shot dead Courtney Topic outside a Western Sydney Hungry Jack's restaurant two years ago, says he would not change anything about how he acted in the moments before her death.
Tesoriero also denied that he had shot at Topic in a "panic" due to failing to properly assess the situation, after arriving at a grass patch by a busy intersection where the 22-year-old was standing with a 30cm knife on February 10, 2015.
An inquest into the death is currently underway at the New South Wales Coroner's Court in Glebe.
Earlier this week, Tesoriero told the inquest that he had fired his gun after Topic came towards him with the knife. "I thought she was going to stab me," Tesoriero said.
He fired the shot 41 seconds after arriving at the scene, the inquest heard.
Forensic psychiatrist Dr. Kerri Eagle told the court earlier this week that Topic was likely suffering from undiagnosed schizophrenia and experiencing delusions of being under attack on the day she died.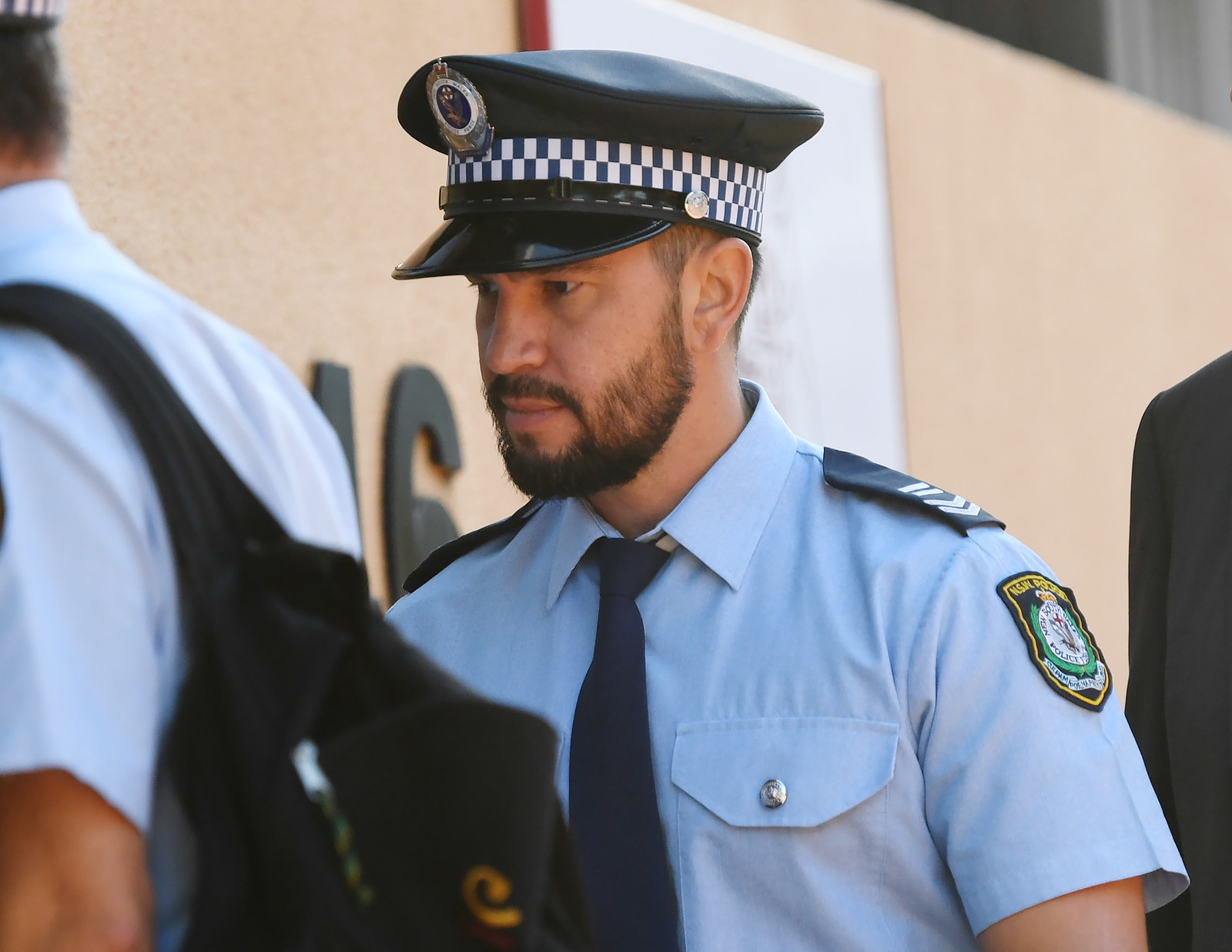 At the time of the shooting, Tesoriero had completed a one-day course in dealing with people who are mentally ill. In the months following the shooting of Topic, he completed a four-day course to become an accredited Mental Health Intervention Team (MHIT) officer.

On Thursday, Tesoriero said that with the benefit of hindsight, and having now completed the MHIT training, he wouldn't have done anything differently from the time he arrived at the scene.

"You would have acted exactly as you did?" asked counsel assisting the coroner Gerard Craddock SC.
"Yes," Tesoriero replied.
He added that he would have changed one thing before travelling to the scene: he would have taken more care to read the information about the job being broadcast to his police car before rapidly driving to Hungry Jack's.
"In hindsight, perhaps I could have taken a second or two to either stop or slow down and read any information that could have been on the [mobile] data terminal, rather than focusing on the road and driving as quick as I could to get there," he said.
"But even if you had done that, you wouldn't have behaved any differently on arrival?" asked presiding magistrate Liz Ryan.
"No, your honour."
Under questioning from Sophia Beckett, the lawyer representing the Topic family, Tesoriero denied he had fired at Topic in a "panic" after failing to properly assess and plan out the best way to approach her.
Asked what attempts he had made to de-escalate the situation and negotiate with Topic before drawing his gun, Tesoriero said he had yelled for her to drop the knife in the seconds between leaving his car and arriving on the grass, where he drew the weapon.
"My verbal commands, my presence [were examples of that]," he said. "I was repeatedly saying 'Police, drop the knife'."
He told the inquest he was repeating the question "Why is she holding the knife?" in his mind, and based on his experience it could have been for a number of reasons, including mental illness, being drug affected, intoxication, or someone having a "really bad day".

"I don't make assumptions about anybody when they're holding a weapon," he said. "The weapon has to go, that's the issue."
Beckett asked whether he had found the situation before him unusual, describing the scene as someone who "doesn't look like a criminal" standing outside Hungry Jack's, not trying to rob the store or threaten people, and making no effort to conceal the knife she was holding.
Tesoriero said he had found the situation unusual but added: "Did she look like a criminal? That's not for me to say, there are criminals in all shapes and sizes."
He conceded it was an "oversight" that he hadn't told other police cars on their way to the scene that he had arrived and spotted Topic.
"There's a sense of urgency to these jobs," he said. "When a woman is standing with a large knife in a public place, I believe there's a threat to the public there. If I'd forgotten to call off on the radio it might have been an oversight of mine."
The inquest continues, and will return to court on April 16.