A Woman Who Was Jailed After Missing A Domestic Violence Court Hearing Is Suing The Police
The woman didn't attend court because she was threatened by her ex-partner, her lawyer said.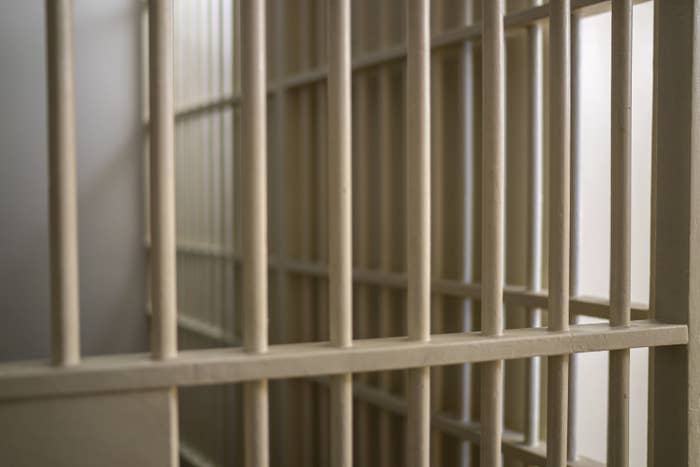 A woman is suing New South Wales Police for false imprisonment after she was jailed for a night for failing to turn up at a domestic violence court hearing to testify against her ex-partner.
Michelle Cohen, a senior solicitor at the Public Interest Advocacy Centre (PIAC), which is representing the woman, told BuzzFeed News the experience of being jailed had been "distressing, insulting, humiliating" for her client, Sarah*.

Sarah, in her mid-twenties, had broken up with her ex-partner after he was violent towards her; following the end of the relationship, the ex-partner broke into Sarah's home and assaulted her, Cohen said.
He was charged with assault occasioning actual bodily harm, property damage, and entering a dwelling with intent to cause harm, and the matter went to court.
"Prior to attending court our client's ex-partner put pressure on her to not attend court and threatened her in relation to number of matters," Cohen said. "She told police she didn't want to go to court due to the stress it would cause her."
After Sarah failed to attend, a magistrate issued a warrant for her arrest.
"In issuing the warrant, police said they were able to place a warning on the system that she would be bailed after the arrest and given a date to appear in court," Cohen said. "The idea was that she wouldn't be held in custody.
"She then found out that there was a warrant for her arrest and she self-reported to the police. After she did that, the police refused to grant her bail and she was extremely shocked. The result was, because it was late in the afternoon she was then held in custody by the police overnight and only released the next day."
Sarah is now suing NSW Police and corrective services for false imprisonment, with PIAC commencing proceedings last month.
"Our key position is that when a court issues a warrant to compel a witness to appear before it, police should understand that their power to arrest is only to bring the person before a court, and if they're unable to do that they should release the person," Cohen said.
NSW Police told BuzzFeed News: "As this matter is currently before the courts, it would be inappropriate to comment on the specifics of the case."
Last week, the ABC reported on a similar incident in which 28-year-old Barkindji woman Delenna King was held overnight after she did not turn up to court and Magistrate Roger Prowse issued a warrant for her arrest.
"It is not a place for a person when you're a victim of domestic violence," King told the ABC.
NSW Police said in a statement it referred all domestic violence victims to support services after responding to incidents.
It said victims could access support from the Domestic Violence Liaison Officers (DVLO) and the Women's Domestic Violence Court Advocacy Service (WDVCAS).
These two groups, along with police prosecutors, also jointly provide witness preparation sessions known as DV Clinics to victims, NSW Police said.
Renata Field, director of the WDVCAS New South Wales, told BuzzFeed News witnesses being jailed in domestic violence matters was an "extreme situation" that "happens in some areas more than others".
"They might not be attending [court] for a range of reasons — they feel unsafe, they don't have money to attend, they might have childcare responsibilities," she said.
She said it was a mix of people with a number of different reasons who don't turn up to court in domestic violence matters, but noted the overrepresentation of Aboriginal women in the criminal justice system and said they are more likely to be experiencing social inequality.

Field added that women are being funnelled through the justice system without adequate support and more funding is needed to provide services like getting to court, counselling, child support, and so on.
"Women who are experiencing domestic violence and family violence access police because they're trying to achieve safety," she said.
"They call police for themselves or someone else calls the police because they'd worried about them. They call them for safety, and if they're criminalised for that behaviour, that's obviously not the outcome they're looking for."
Cohen urged that it was essential to act supportively towards victims of domestic violence and not take steps that might "re-victimise them or make them reluctant to seek police assistance".
"I can't comment in relation to our client, but if somebody is held in prison overnight, that can have a significant impact on them, particularly if they've never been held in prison before."
*Not her real name.