This Anti-Marriage Equality Group's Brochure Is Truly Meme-Worthy
You can't spell 'marriage reform' without 'meme'.
by
,
The Australian Family Association has released a new brochure about marriage equality, warning people will face legal action if they violate Australian anti-discrimination law.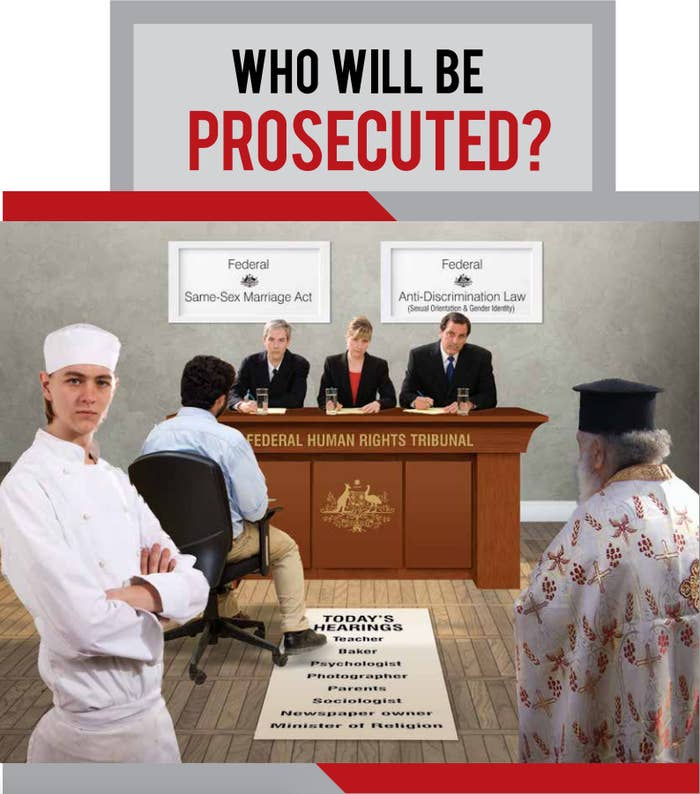 The brochure argues against same-sex marriage and protections for LGBTI people under anti-discrimination law, saying that both things affect freedom of speech and religion.
"If marriage between 'any two people' is legalised in Australia, will it become illegal under anti-discrimination law to express opinions questioning or opposing same-sex marriage?" the pamphlet asks.
However, it's the cover of the brochure that's the most striking element. Let's break down this glorious Photoshop.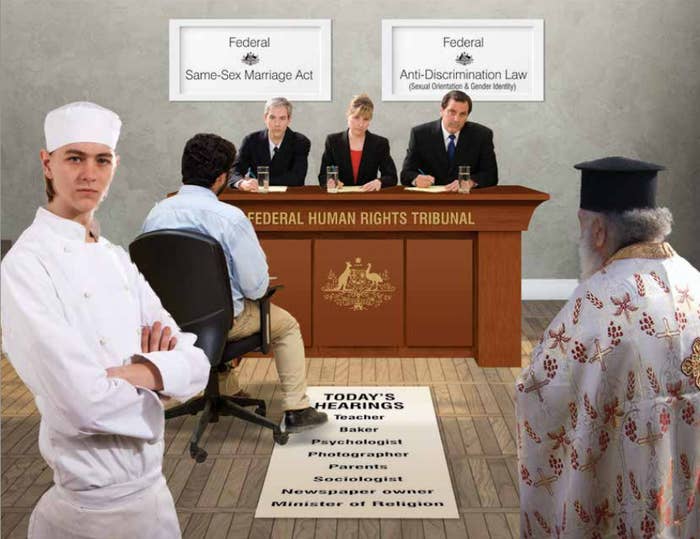 Why are none of them looking at what they're writing?
That bench is too high for normal chairs but too low for sitting. Are they on bar stools? Aren't they judges?
Is that why the chef and the minister are awkwardly standing? Because there's only one chair?
Surely they could have printed it out and stuck it on the wall outside. And why are there no names? This is all very mysterious.
Why is this religious minister so early?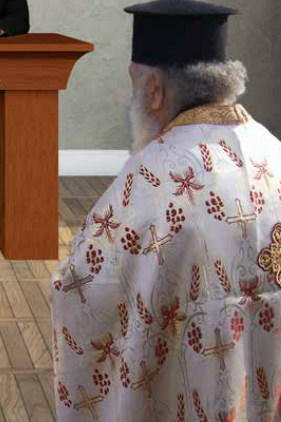 His hearing isn't until last!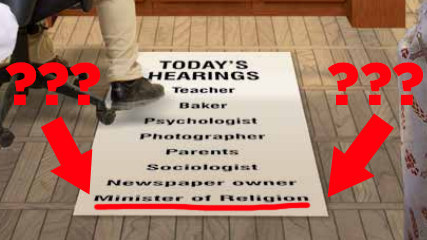 There is no same-sex marriage act. Is this modern art?
Is he a chef or a baker? Why is his head so small? And how many squats did he do to get that Kardashian-esque ass?
It's coming from everywhere.
I guess we won't know until same-sex marriage is legalised and brings chefs, religious ministers, teachers, wheelie chairs and fictional tribunals under the one strangely-lit roof.