A coroner has found the 2014 death in custody of young Indigenous woman Ms Dhu could have been avoided if her infection had been treated.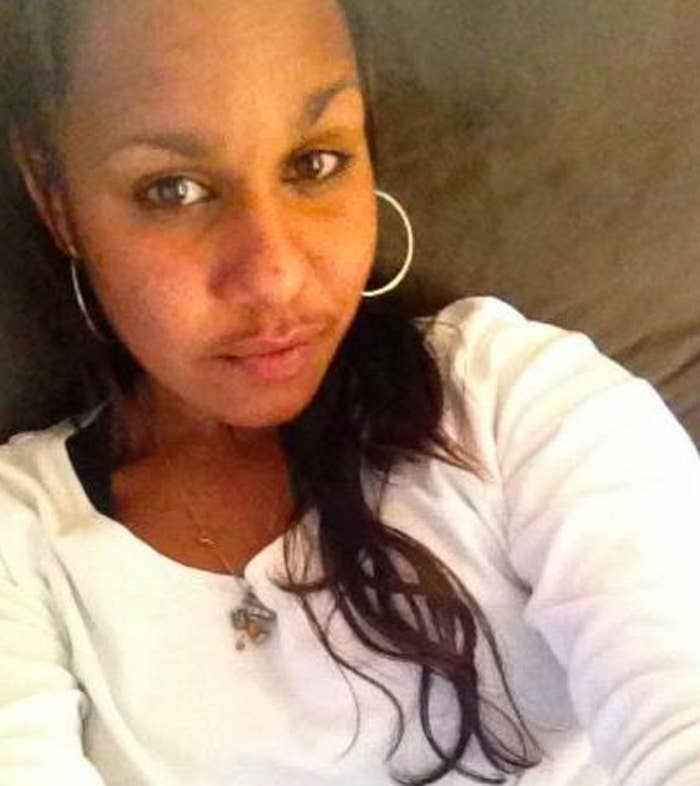 Coroner Ros Fogliani said in her findings a number of police officers had acted in an "unprofessional and inhumane" manner. She was critical of clinicians who treated Ms Dhu during her time in custody.

Fogliani also ruled that the CCTV footage of Ms Dhu's time in custody be released, bar her final moments.
Ms Dhu's family has been fighting for the release of the CCTV footage, which they say would ensure her death was not in vain by leading to more scrutiny of police and health workers in their duty of care towards Aboriginal people.

Following the findings, there were emotional scenes outside the court as angry supporters of the family yelled "No justice!" and called for the police involved to be held to account.

CEO of the Aboriginal Legal Service of WA Dennis Eggington said Aboriginal people were not considered human by some people in power.
"What we're angry about is that you keep killing our people and you're not stopping!" he said. "When are you going to stop being the invaders of this country and... killing Aboriginal people?"

The finding comes nearly 13 months after the inquest started.

Ms Dhu, whose first name can't be used for cultural reasons, was locked up in August 2014 for $3,622 in unpaid fines. Within 48 hours of being taken into custody in South Hedland in Western Australia's Pilbara region, she was dead.
She died an agonising death from septicaemia and pneumonia stemming from an infection from a broken rib that was a result of domestic violence. Dhu was taken to the South Hedland Health Campus (HHC) three times while in custody. The first two times medical staff thought she was pretending to be in pain.
On the third visit, she was pronounced dead.
Fogliani found Ms Dhu was treated in an "unprofessional and inhumane" way by police officers, and said her medical treatment had been "deficient" and below an acceptable standard.
"Ms Dhu's suffering as she lay close to death at the lock up was compounded by the unprofessional and inhumane actions of some of the police officers there," she said.

"All of the persons involved were affected, to differing degrees, by underlying preconceptions about Ms Dhu that were ultimately reflected, not in what they said about her, but in how they treated her."
Fogliani said she did not find clinicians or police were motivated by "conscious deliberations of racism".
"However, it would be naïve to deny the existence of societal patterns that lead to assumptions being formed in relation to Aboriginal persons ... until there is a seismic shift in the understanding that is extended towards the plight of Aboriginal persons, the risk of unfounded assumptions being made without conscious deliberation continues, with the attendant risk of errors," her report read.

Fogliani made 11 recommendations, including that Western Australia adopt a Custody Notification Service and that the WA Police introduce more targeted cultural competency training for when dealing with Aboriginal people.
Fogliani also recommended that automatic jail time for unpaid fines be outlawed.

Eggington said the recommendations, if fully implemented, would be "fine, but it's too late".
"This beautiful woman has passed away. It's too late. We cannot be back here again, standing here again with someone else [dead]," he said.

"It's not our fault. It's what you've forced us into doing ... I don't understand why you treat Aboriginal people the way you do in this country. It's an absolute disgrace."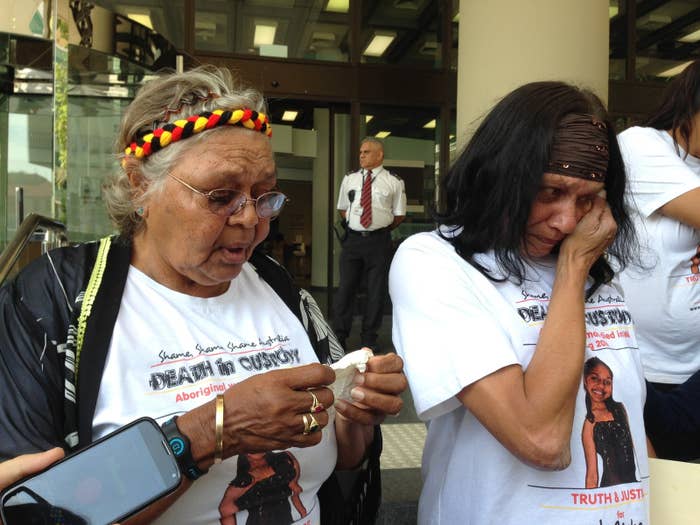 Speaking outside the court before the decision on Friday morning, Ms Dhu's aunt, Carol Roe, asked media: "How long have we got to wait for answers?"

"Every time we come and talk and talk, it is just opening it up again," she said. "We want to get this over and done and put our baby to rest. She is buried, but she is not at rest. She is in limbo somewhere."
Ruth Barson from the Human Rights Law Centre said on Friday that Ms Dhu was treated in a "cruel and inhumane way by those who had a duty of care to look after her".
"Today should be a day of reckoning for WA and, indeed, for all Australians. Ms Dhu's death was entirely preventible. The brutality of her death is inexcusable."