Prime minister Malcolm Turnbull has said Australia's immigration program is "admired around the world" while defending minister Peter Dutton over comments linking third-generation Lebanese Muslim immigrants with terrorism.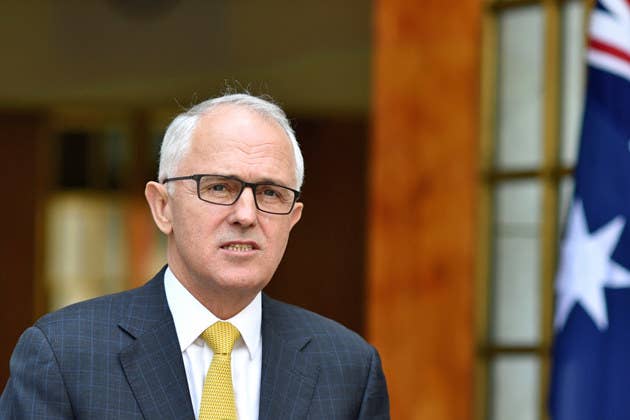 In Question Time on Monday, Dutton insisted that terrorism-related crime is an immigration issue because the majority of those recently charged have Lebanese Muslim parents or grandparents born overseas.

"The advice I have is that out of the last 33 people who have been charged with terrorist related offences in this country, 22 of those people are from second- and third-generation Lebanese Muslim background," Dutton told the parliament.
The comments garnered criticism, with Greens leader Richard Di Natale calling Dutton a "scumbag".
Asked three times about Dutton's comments, Turnbull refused to engage with the exact claims by his immigration minister, instead repeatedly insisting he was doing an "outstanding job".
"We are really admired around the world for the success of our immigration program," he said, describing the immigration program as largely "skills-based" and commending the humanitarian program.
"We do a much more thorough job on settling immigrants, particularly humanitarian immigrants, into Australia," he said.

"Peter has done and is doing an outstanding job as immigration minister. But he's also presiding over a very effective and much-admired immigration system and it has been based on lessons learned in the past."
Australia's harsh immigration policies on refugees and asylum-seekers have come under sustained criticism from the United Nations in recent years.
On Friday, UN special rapporteur on migrant human human rights François Crépeau criticised at length Australia's offshore detention camps on Manus Island and Nauru.
Government policy is to never allow asylum-seekers who arrive by boat the chance to resettle in Australia.
Speaking in Canberra, Crépeau said the "punitive approach" towards people who arrive in Australia by boat erodes their human rights.
"It is a fundamental principle of human rights law that one person cannot be punished only for the reason of deterring another," he said.
Greens leader Richard Di Natale slammed Dutton's comments about Lebanese Muslim immigrants.
"Does the minister think my Italian relatives shouldn't have come here because of the Mafia?" Di Natale said.

"Peter Dutton is 'thoughtful and compassionate'? No, Malcolm, he is a scumbag."