A group of trolls say they tricked BuzzFeed News when they posed as transgender gamers and complained about being rejected from a female online gaming tournament.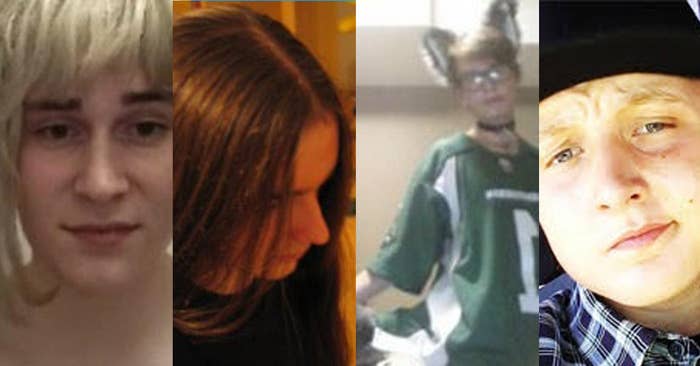 One of the trolls, Sly Buehl Rigilio told Paul Joseph Watson of Infowars that the group decided to pose as a "transgendered" team "for laughs."
Rigilio had initially told BuzzFeed News that he was a transgender gamer who lives in Sicily, Italy, undergoing gender transition. He then told Infowars that he had lied and bombarded BuzzFeed News with "poor me victim approach" when he talked about not being able to compete.
The tournament, called Counter-Strike: Global Offensive 5on5 Female Open Summer 2017, was established after requests from female gamers, aimed to foster talent among women in esports.

Rigilio initially told BuzzFeed News: "Now when I saw this [email], I almost broke down in tears; here I am thinking we finally have a shot to shine and show our true colours to the gaming world... and then we get shut down based on our looks, because we didn't look 'female' enough for them."
After being rejected, Rigilio wrote to the Munich Finest Gaming support team, asking for an explanation about why they were banned and accusing the organisers of discrimination.

BuzzFeed News confirmed the incident with the contest organisers at the time. ESL's director of communications, Anna Rozwandowicz, told BuzzFeed News that Rigilio's team was not barred because they are transgender, but because they failed to produce female passports.

"The bottom line of this dispute is that the Female Open tournament is a German event, held in Germany, organized by a German company [Munich Finest Gaming], and as such the rulebooks have to comply with German common law," she said. "And in Germany at this point, your official, legal gender is the one that's listed in your passport or any other government-issued ID.
"I completely understand the team's frustration at the situation, but I also understand that our admins have done their jobs by following the rules as it was required of them."
Following the Infowars story, Rozwandowicz told BuzzFeed News: "We're relieved to see that no legitimate competitors in this 3rd party event were barred from participating, and we deeply condemn the behavior exhibited by the team in question. Despite the fact that the ESL policy worked and has prevented trolls from signing up and playing in the tournament, this incident did highlight that our process is imperfect. It could just as easily have unnecessarily impacted a team that was genuinely trying to compete."
She said the ESL is currently looking at how to ensure tournaments are accessible to all women while keeping out illegitimate competitors.
"There's always a balance of sanctity of a tournament and erecting too many barriers to competition, which we're currently revisiting internally. We remain committed to creating and fostering an all-inclusive, all-supportive esports environment as much as we remain committed to safeguarding competitive integrity of our tournaments and events. We are happy to work with AnyKey on creating policies that make female tournaments accessible to all women, and as we move forward in this process, we will revisit internal policies regarding customer communication, customer care and partner requirements for hosting events on our platforms."