This Transgender Australian Took Her Fight To The United Nations, And Won
"This is an indefensible position."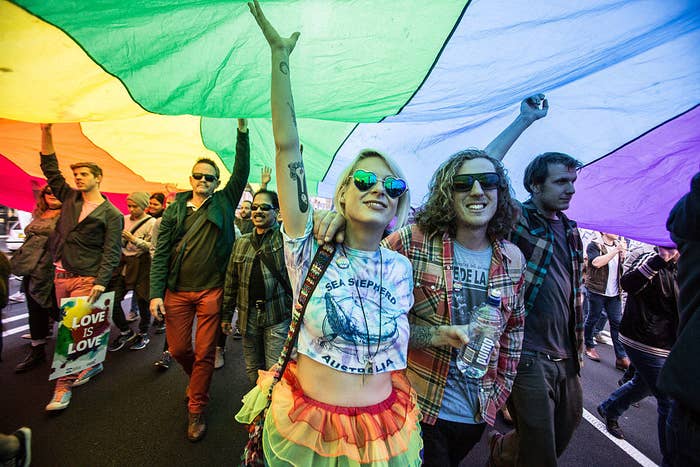 The woman behind a landmark United Nations committee decision decrying Australia's laws around marriage and gender transition says the current law is "a joke" and the decision should prompt the government to legislate marriage equality.

BuzzFeed News revealed this week that the United Nations Human Rights Committee ruled that Australian laws requiring married transgender people to divorce before they can change the sex on their birth certificate are in violation of international human rights law.

In a decision made on March 17 and published on June 15, the committee found in favour of a married transgender woman from New South Wales, identified only as G, who had tried unsuccessfully on multiple occasions to change the sex on her birth certificate.

It is a significant ruling for Australia, where laws with this effect exist in six of the eight states and territories.
BuzzFeed News interviewed G, who first brought the complaint in 2011, under the condition of anonymity via her lawyers at DLA Piper.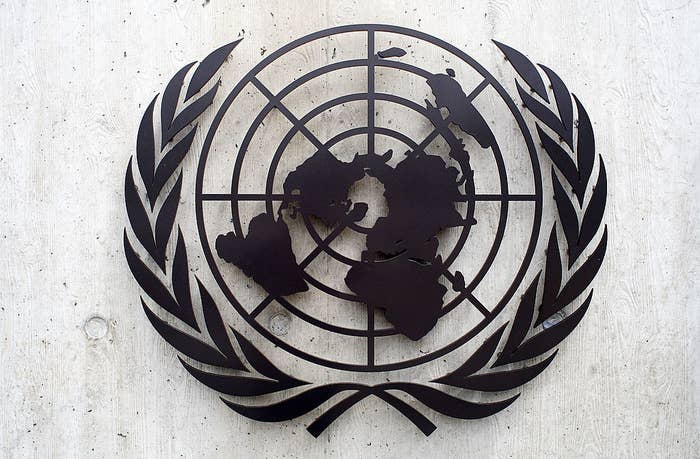 G, who married in 2005 and tried to change her birth certificate for the first time in 2006, described her situation as a "terrible dichotomy".

"It's manifestly unfair and requires a person to collude with bureaucracy to create a falsehood – either that your relationship does not exist, or your identification be at odds with your appearance, identity and life, and therefore also a lie," she said.
In its submission to the UN, Australia argued the laws were necessary to uphold the Marriage Act, which bans same-sex marriage. The UN committee did not accept this argument, and G said it is "a joke".
In its ruling, the UN committee said Australia failed to explain why a change in sex on a birth certificate conflicts with the Marriage Act, while a change in sex on a passport does not.
To G, the answer is simple: legislate marriage equality and the complex difficulties with legal gender identity will be solved.
"The obvious answer is to remove the stipulation of 'one man, one woman' from the Marriage Act," she said.
"I've said for a long time that this [legal route] was the way to demonstrate the requirement for equal, non-discriminatory marriage laws, and now there is international pressure to bring it about, because conflict with the Marriage Act is what is given as the reason for this situation in the first place."
Birth certificates are "cardinal" identity documents in Australia, meaning they are the basic documents needed to get other identity documents, such as a passport. It's for this reason, G said, that birth certificates have to reflect the current reality and not just what was recorded at birth.
"If they were not used [as cardinal identity documents], it would not be such a problem," she said.
"However, government standards for identification often call for a person to produce one [form of ID, in order to apply for] other identification items, and so the need for them to be able to be corrected is pretty obvious."

Having incorrect or conflicting identity documents can create problems in all sorts of situations for transgender people such as enrolling at university, dealing with government departments and applying for jobs.
G said the birth certificate issue and UN complaint had "caused problems" in her marriage.

"It's just one more stress you don't need, and the fight to have things corrected takes its toll in time and energy, unwanted public exposure and comment on our lives," she said.
"There are enough stress, roadblocks and difficulty in transition already without there being added unnecessary burdens along the way."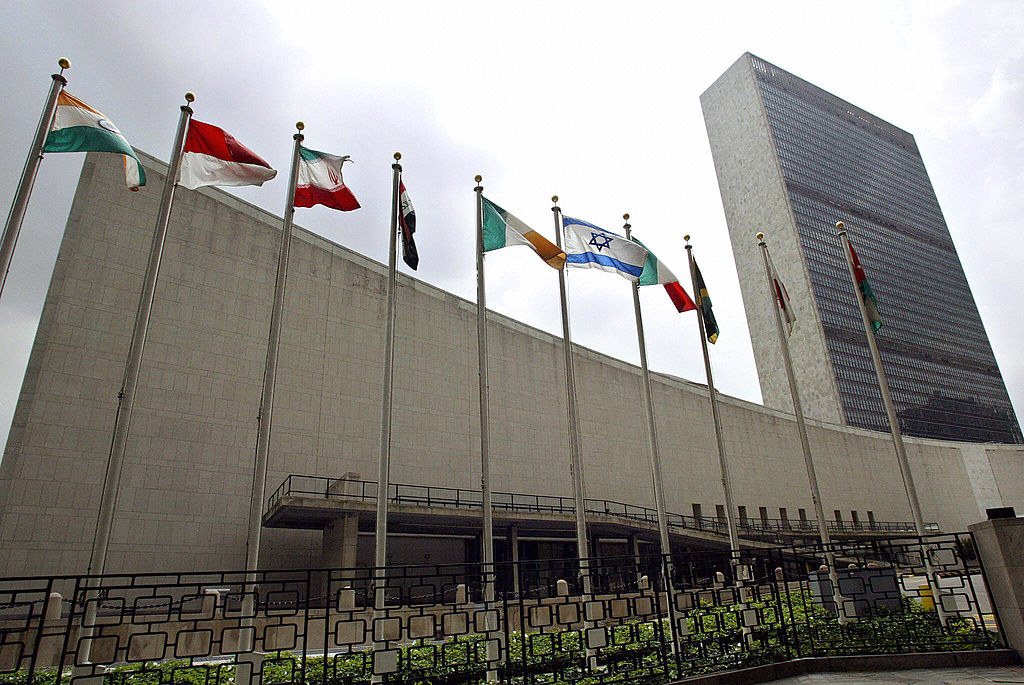 The UN has ordered Australia to provide G with a birth certificate marked female, and to revise the law to stop the same thing happening again.

However, although Australia has ratified the International Covenant on Civil and Political Rights, it is not compelled to abide by the committee's ruling.
BuzzFeed News understands the federal government is currently consulting with the NSW government about the UN committee decision and expects to provide a response by the requested date of December 15, 2017.
Emily Christie, the lead lawyer representing G at DLA Piper said: "This decision makes it clear that the Human Rights Committee considers gender identity, and the ability to change one's legal identity, to be of fundamental importance.
"The possibility of an inconsistency with marital laws is not a sufficient reason to refuse to change someone's birth certificate or interfere with their marital status."