A video has compared Australia Day parties to celebrating September 11, Hiroshima and the Holocaust, declaring that holding the national day on January 26 is "kinda fucked up".
Created by Juice Media, the video is a parody of the iconic "Piracy: it's a crime" warning, which played at the beginning of DVDs across the world from the mid-2000s.
It joins a growing chorus of Australians who say the date of the national day, usually celebrated with barbecues, beers and music, should be changed.
January 26 marks the day the British flag was first raised at Sydney Cove in 1788.
But for many Indigenous Australians, the day is one of mourning, as it marks the beginning of a brutal settlement in which Aboriginal people were slaughtered and subjected to discrimination and persecution that lingers to this day.
The video opens with a girl hosting a Facebook event titled "PISSUP PARTY AT MINE" on January 26. (This picture is a fairly accurate representation of many Australia Day celebrations.)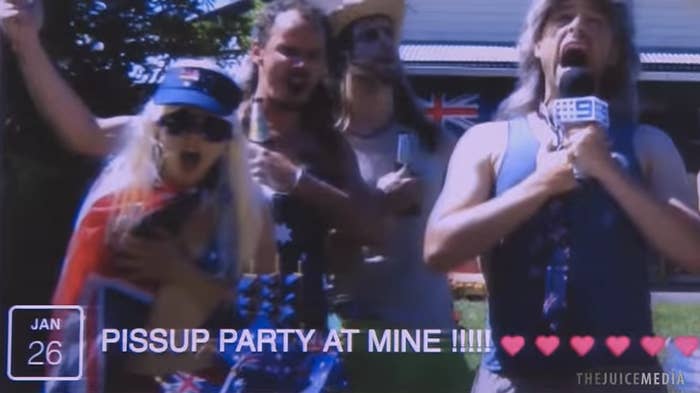 It then cycles through various historic atrocities, saying "You wouldn't celebrate" 9/11, Hiroshima or the Nazis' "Final Solution" to kill all Jewish people.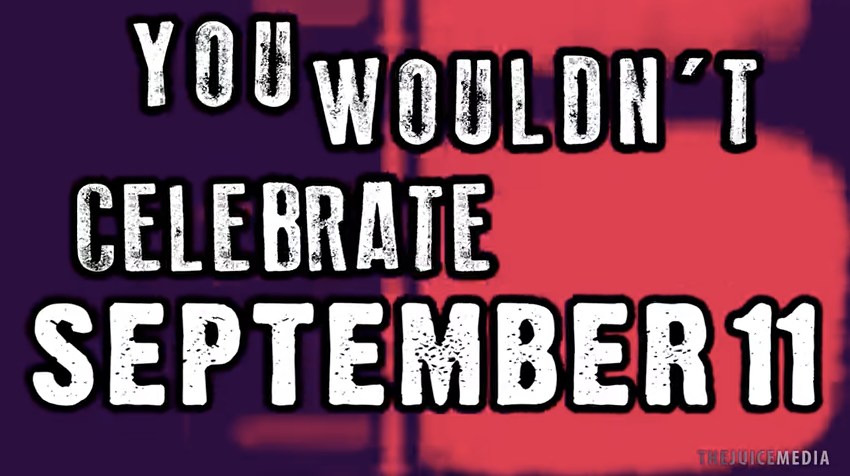 After showing footage of the events to the "Piracy: it's a crime" soundtrack, the video declares "Celebrating January 26 is kinda fucked up".
Convinced, the girl cancels her Facebook event and leaves the house.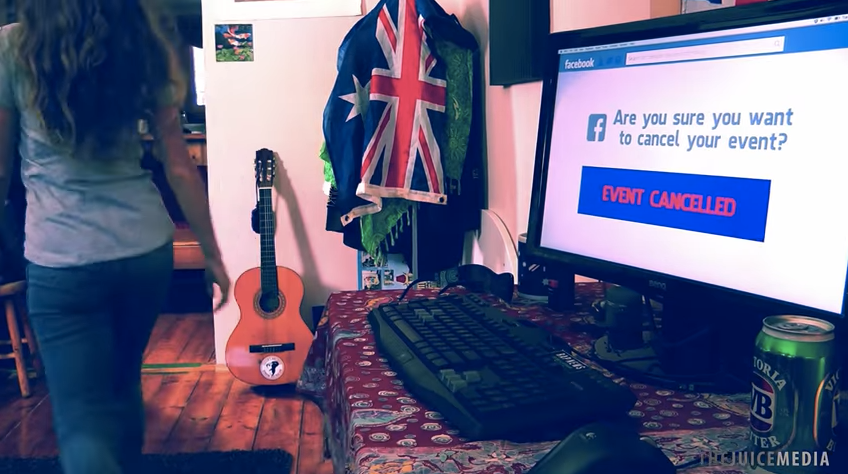 Creator Giordano Nanni told BuzzFeed News the video was inspired by several discussions he has had with Indigenous people about what Australia Day means to them.
"This is the message Aboriginal people are saying: we are celebrating an act of piracy, a genocide, their version of the Holocaust," he said.
"It's not just about the date – it's about everything that date represented in the following 200 years."
Nanni described the point made by the video as a "fairly safe historical reality".
"People may not like [the comparison to 9/11, Hiroshima, and the Holocaust] but it fits the framework for the discussion we need to have about this date," he said.
"We can have the conversation."
The video has been liked and shared thousands of times, but many of the top comments on the post are critical.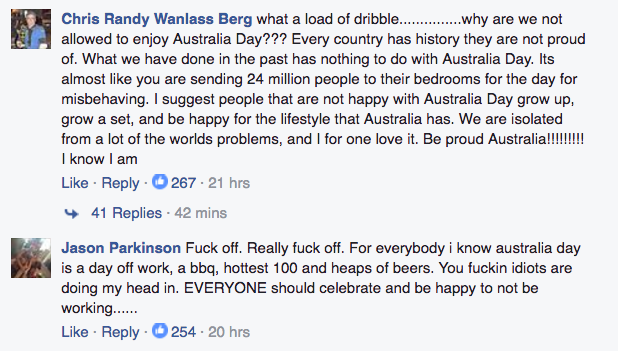 Some commenters denied that Australia was invaded, while others pointed out that history treats the deaths of white people and Indigenous people differently.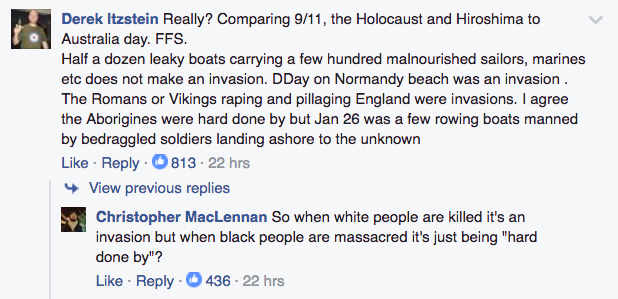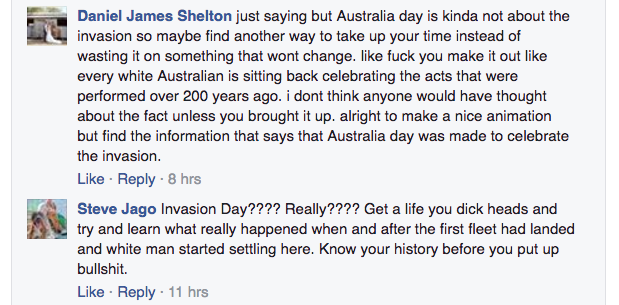 Nanni said the response had been positive and negative in equal measures.
"It's an interesting reflection on where society is at," he said.
"People react very viscerally to changing the date, even if you frame it in a positive way... I didn't try to sugarcoat it."
On the Facebook post, Juice Media wrote that watching people have a fit on the internet about their "little nationalist myth" was rewarding in itself.