Beaton's heartfelt video, in which he talks about struggling to accept himself as a gay man, went viral earlier this year.
Since then, he has been speaking to the media and meeting with politicians to try and spread the message that homosexuality is nothing to be ashamed of.
"Those that are against against marriage equality never really acknowledge that there could be many young people out there who listen to the debate and feel totally excluded because all we ever hear is no, no, no," Beaton told BuzzFeed News.
"My campaign has been about wanting to see politicians come out and say to young people, you are equals, you are accepted, you are part of the community."
Talking to 2UE radio on Monday, Abbott said he was "happy to say" that being gay was totally fine.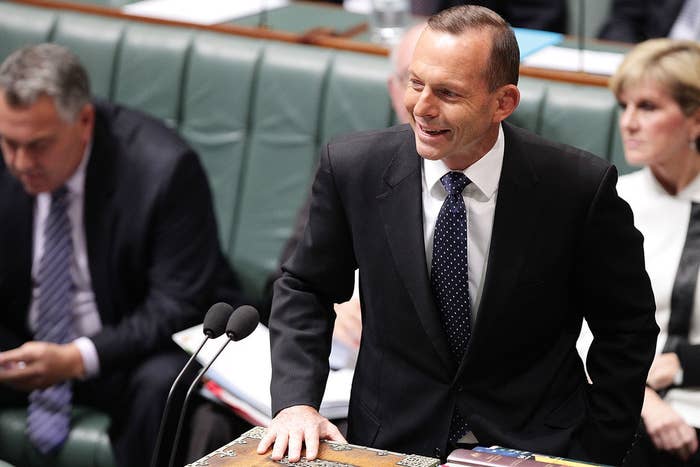 Abbott said he hadn't seen Beaton's video personally, but that it had been raised with him by radio personality Alan Jones.
"He made the point to me – privately it has to be said – that what this gentleman wants is someone to say that it's OK to be gay and look, I'm happy to say that. I'm very happy to say that," Abbott said.
Abbott was quick to draw a line between acceptance of different sexualities and support for same-sex marriage.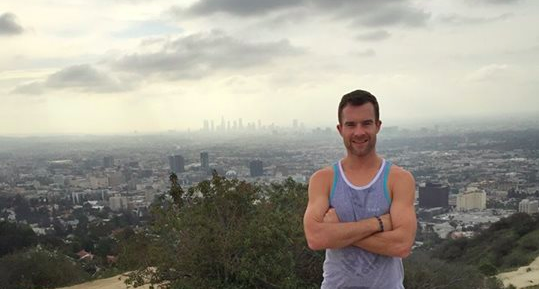 "I think it's absolutely clear that there are two different issues here," he said.
"One is the rights and dignity of people regardless of their sexuality and the other is whether we want to move down the track of same-sex marriage and I think they're two different issues."
Beaton said he accepted Abbott's differentiation between the two issues, and praised the PM for changing his mind since saying he felt threatened by homosexuality in 2010.
"I think we live in a democracy and everyone's allowed to have their view on these things," Beaton said.
"It's so much better than him coming out and saying 'I'm really pleased that same-sex couples can't get married'. He's saying, 'I care for you, but I have a different viewpoint'."
Abbott reiterated his opposition to marriage equality, and said any change should come from the Australian people, not the parliament.
However, he implied he would support marriage equality legislation if a plebiscite on the issue succeeded, saying he would "respect" the decision of the people.
"I'll accept it wholeheartedly, because that's what you do in a democracy."