Melbourne man AJ Kearns and his former partner Zu White have two children – and each parent gave birth to one.
After White experienced complications giving birth to their son, Kearns, a transgender man, decided to put off his physical transition in order to carry their daughter.
The pair have been "very honest" with the children about where they came from, White told the ABC's Australian Story program, on which the family will feature tonight.
"One came from daddy's tummy and one came from mummy's tummy," she said.
Initially identifying as gay, Kearns underwent religious conversion therapy for several years before realising he was a man.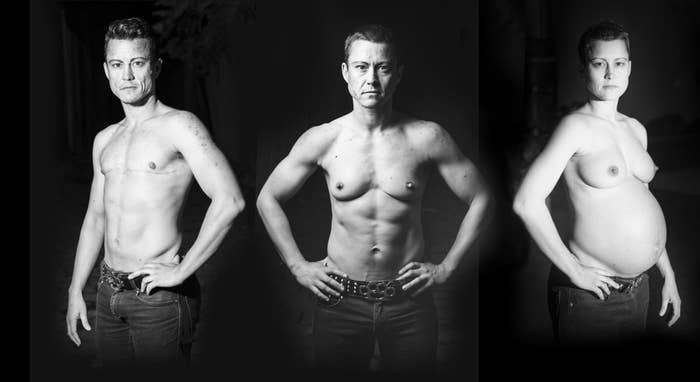 His decision to postpone transitioning was a difficult one, and Kearns experienced mental anguish during the pregnancy, being in a body that felt wrong for him.
"I was really concerned for AJ whilst he was pregnant because I knew he had such strong dysphoria and that it caused a lot of anguish," said White. "But somehow he found the inner strength."
But despite the pain of pregnancy, the moment of birth was beautiful, said Kearns.
"I feel privileged to create a life," Kearns said. "Anyone that gives birth to a person will be a witness to the fact that it's a miracle."
"First meeting Luka when she was born, as any parent will tell you, is the greatest joy in the entire world."
Kearns said his pregnancy challenged preconceptions of what it means to be a man.
"I had the capacity to bear a child and I am a man, and that would be very confronting to a lot of people," he said.
But although some people might find the idea of a dad having a baby strange, psychiatrist Fintan Harte said there is "no reason" Kearns should not have given birth to Luka.
"Children have rich fantasy lives — frogs turn into princesses, pumpkins turn into coaches, and a woman turning into a man and vice versa is literally child's play," he said.
Melbourne artist Alison Bennett documented Kearns' pregnancy and transition with a series of stunning photographs.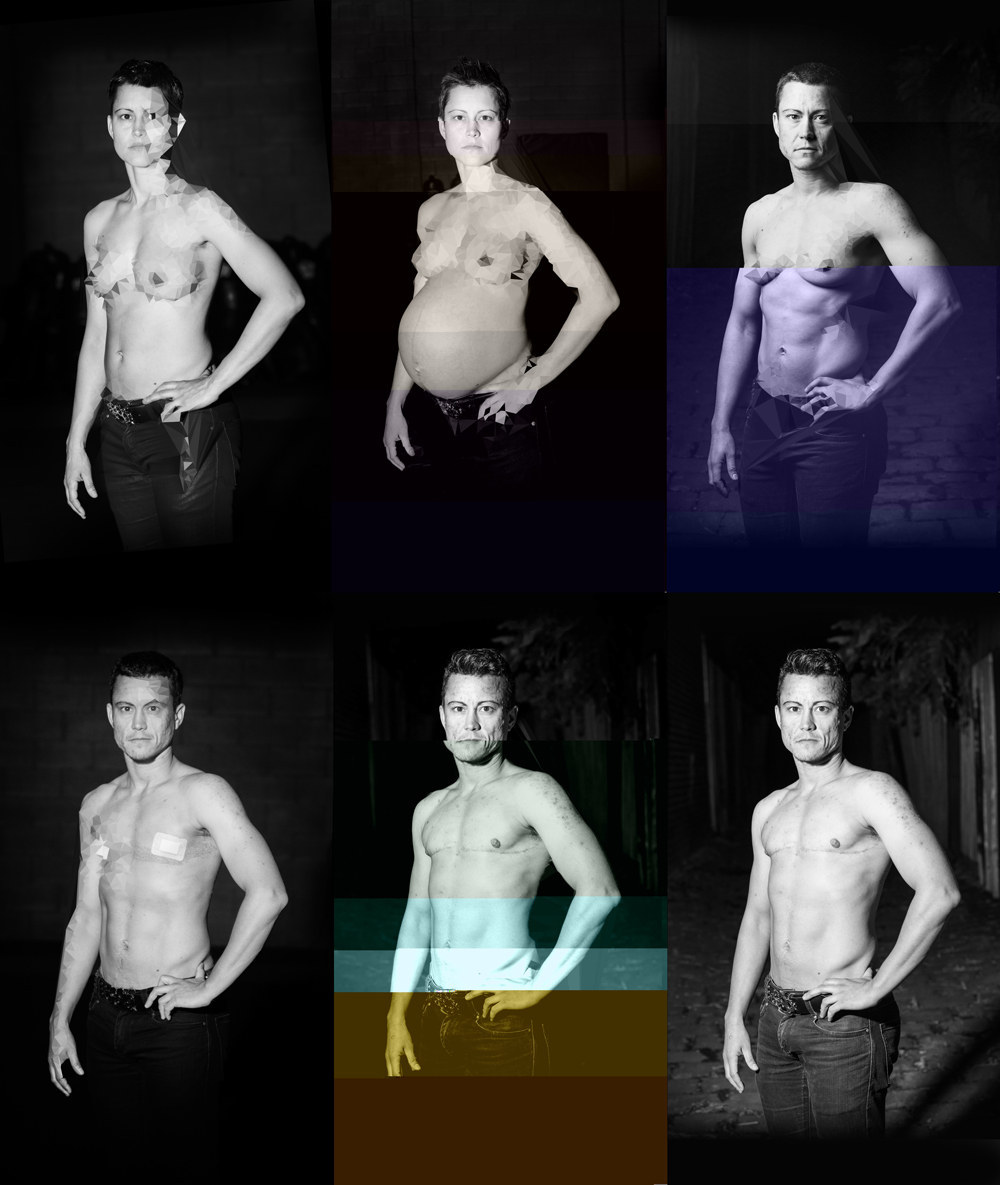 Bennett photographed Kearns every month for two years during his pregnancy and physical transition.
People were "confronted and challenged" by the exhibition, said Kearns.
"It was interesting to see people's reactions," he said. "There was a few people who had to walk out and come back a bit later."
Bennett agreed, saying many people found it hard to "get their heads around" the idea of a man being pregnant.
Australian Story's program "From Daddy's Tummy" will air on ABC 1 on Monday, Aug. 10 at 8pm.