A census question asking for the birthplace of a person's "mother" and "father" has sparked concern over whether the children of same-sex couples will be accurately counted in Tuesday's census.
Each person counted in the census must indicate whether their mother and father was born in Australia or overseas.
However, answering such a question proves tricky for children with two mums or two dads.
Vanessa Gonzales, a spokesperson for Rainbow Families and the mother of two sons, told BuzzFeed News she had sought advice from the census information line and was told to get a paper form, cross out "father" and write in "mother".
A spokesperson for the ABS told BuzzFeed News it was "up to the respondents", but many people fill in the section as per their biological parents.
"It is common for people to use the biological mother as the 'mother' or the biological father as the 'father' where one of these is applicable," the spokesperson said.
However, despite concerns, the question does not affect how same-sex couples are counted in the census.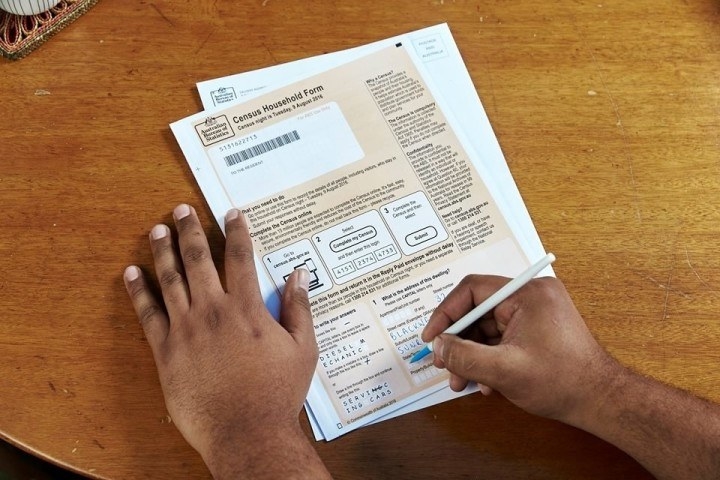 "The number of children parented by same-sex couples is calculated using the relationships specified in the household and the sex of the parents," an ABS spokesperson told BuzzFeed News.
"The country of birth of parents is not used in the calculation of number of children being parented by same-sex parents."
For instance, if Person 1 and Person 2 indicate their sex as "female" and then Person 3 indicates they are the child of Person 1 and Person 2, they will be counted as a child of same-sex parents.

The 2011 census counted 6300 children living in same-sex couple families.
It also found that people in same-sex couples are more likely than people in opposite sex couples to hold bachelors degrees and to equally share the housework.
Vanessa Gonzales from Rainbow Families told BuzzFeed News the question makes her feel like her children are not counted.
"There are a lot of government forms that we're asked to cross out," she said. "It gives the impression there's something not right about this family."
"My sons have two mums on their birth certificate, they have two legal parents who happen to be two women, and yet I can't illustrate that at the census."