Astonishing footage of a dead shark strapped to the front of a car has been shared thousands of times on Facebook.
NBD, just a SHARK STRAPPED TO THE FRONT OF A CAR.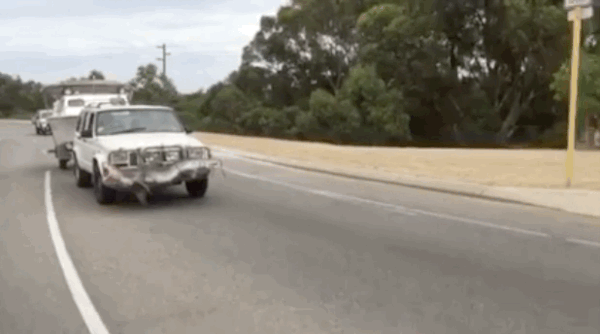 Filmed by Perth woman Julie Wright and her 10-year-old son, the footage shows a white car with a boat in tow and a shark precariously tied to the bull bar.
The video quickly amassed hundreds of thousands of views after Wright posted it to the Perth & WA Fishing Reports Facebook page on Monday afternoon.
"I was driving down Safety Bay Road beside a boat, and as I got closer to the car I had to double-take as I was sure I was looking at a shark tail on the left," Ms Wright told Perth Now.
"Lo and behold, as my son and I approached the car, there it was."
It is thought to be a tiger shark.
People who watched the video were largely unimpressed with the unusual mode of transportation, saying they hoped the driver of the car "got done".

In Western Australia, it is illegal to catch tiger and other whaler sharks with an 'inter-dorsal fin' measurement greater than 700mm.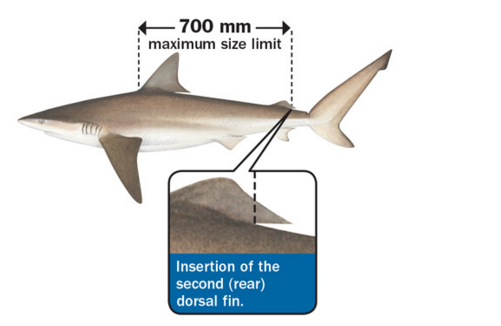 The Perth & WA Fishing Reports Facebook page estimated the length of the shark at around 2.5 metres, saying the person who caught it was likely to receive a fine.
WA Fisheries has been contacted for comment and is yet to receive more detail on the incident.