Two New Zealand dads have been left stranded in Mexico with their three newborn children after a surrogacy agency left them in the lurch.
David and Nicky Beard, a married couple from Auckland, New Zealand, recently travelled to Mexico for the birth of their three babies, Lachlan, Kelly, and Blake.

The trio are termed "triplings" – born from two different surrogate mothers in Mexico, but all conceived with the same sperm and eggs.
The Beards say that on their arrival in Mexico, the surrogacy agency representative they had been dealing with disappeared – along with the payments they had made to cover medical and legal costs.
After their dealings with the surrogacy agency fell through, the Beards had to repay fees for medical and hospital care, and for the aftercare of the surrogate mothers. To make financial matters worse, baby Lachlan was born prematurely and experienced medical complications, racking up an extra hospital bill of around NZ $108,000.

They are now stranded in Mexico as the unforeseen costs mean they don't have the finances to return to New Zealand with their three babies.

"We'd paid everything in New Zealand upfront before we left. We had $40,000 in the bank to get us home, which is ample," David Beard told TV NZ.

"We've got two days left paid at our hotel. We're desperate. We need airfares to Mexico City, we need to pay for passports, our baggage is huge."
"We have been stuffed by this agency vanishing with the money, and by this clinic with the $108,000 gone."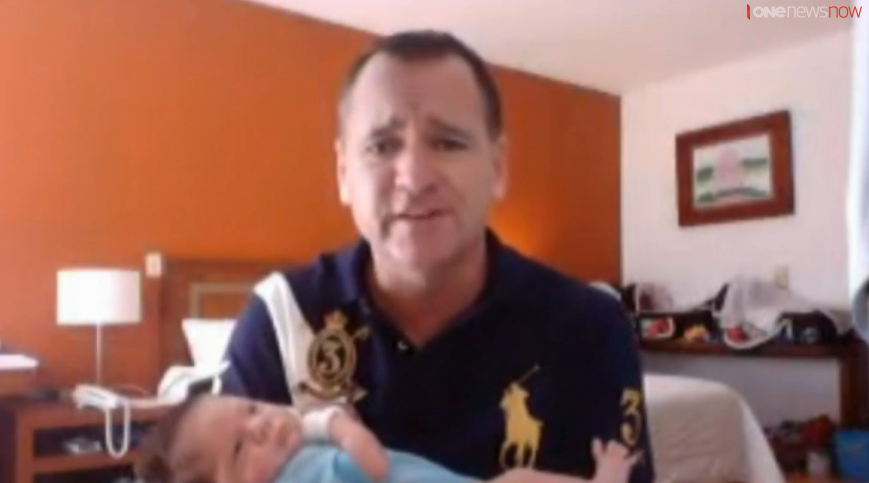 Mexico recently banned international surrogacy for gay couples. However, as the two surrogate mothers were already pregnant when the law came into effect, the Beards were told they would be able to return to New Zealand with their children.

The Beards have hired lawyer Margaret Casey to help untangle the legal quagmire they and their children are now in.

David, who is a lawyer, told stuff.co.nz that his experience should be a warning to others using international surrogacy agencies.

"If the combination of David Beard and Margaret Casey QC can suffer this kind of conduct then the whole nation should fear for other prospective surrogacy parents who, whether gay or straight, are desperate for children – because this level of desperation is what the international surrogacy agencies bank on."
The New Zealand government is aware of the Beards' situation, and has provided advice to the couple.
"[International surrogacy cases] can be highly complicated, involving other countries' laws and procedures and involve a high degree of uncertainty," said Paula Attrill, director of international casework in the NZ Ministry of Social Development.
"The children are Mexican citizens. They require Mexican passports to travel. They also require exit visas from Mexico and cannot travel without a passport or the required visas."
"These matters can take some time to work through."
Attrill said that the Ministry of Social Development will be able to work with the Beards once they return to New Zealand and lodge an application to adopt the children through the NZ Family Court.
Grace Nixon, a friend of the family, has started a fundraising page in an attempt to help the new fathers through this crisis.
"The problem now is that they are stranded in this third world country with little or no finances left and another month or so of bureaucracy to get through," Nixon wrote. "They also have an international flight and accommodation requirements not to mention the hundreds of nappies."

"They have been getting great support from family and friends but we can only help so much."