There's Now Another Marriage Equality Bill In Parliament For The Government To Ignore
And then there were four.
Government backbencher Warren Entsch introduced the cross-party bill on marriage equality to the House of Representatives this morning, flanked by supporters from both sides of parliament.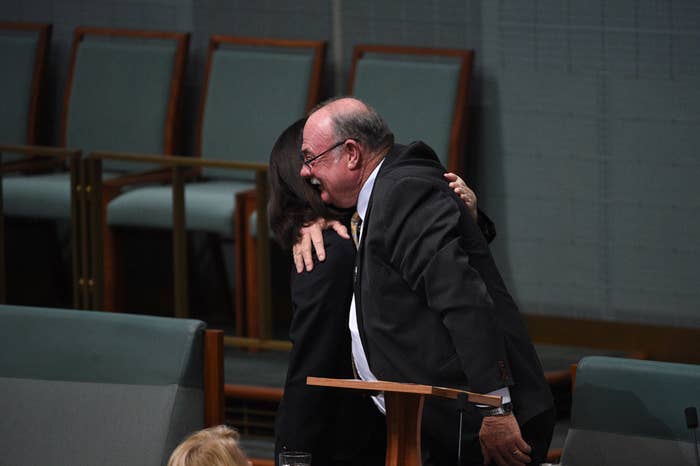 In a short speech, Entsch urged the parliament to adopt the reform, saying further delay would lead to a "divided nation".
"The institution of marriage is about two people making a commitment to a relationship for life. Who is to say that one person's love for another person is in some way lesser because of their gender make-up?" he said.
"This bill is designed to promote an inclusive Australia, not a divided one."
The highly-anticipated introduction of the bill, which has been in the works for months, was somewhat hijacked last week by an unexpected turn towards a popular vote on the issue, previously ruled out by the government.
After a six-hour-long impromptu meeting on marriage equality, where several MPs from the Liberal and National parties spoke, Abbott announced that the Coalition would take a "people's vote" to the next election.
Advocates had hoped the Coalition would adopt a free vote – allowing frontbenchers to vote for the reform without being sacked – but roughly two thirds of the joint party room were against the proposal.
However, in the ensuing days, the government has been mired in disagreement between senior ministers over whether a plebiscite or referendum would be the best option, and also on the timing of such a vote.
Approximately 50 MPs were present in the chamber to hear Entsch speak, including government frontbenchers Christopher Pyne and Malcolm Turnbull.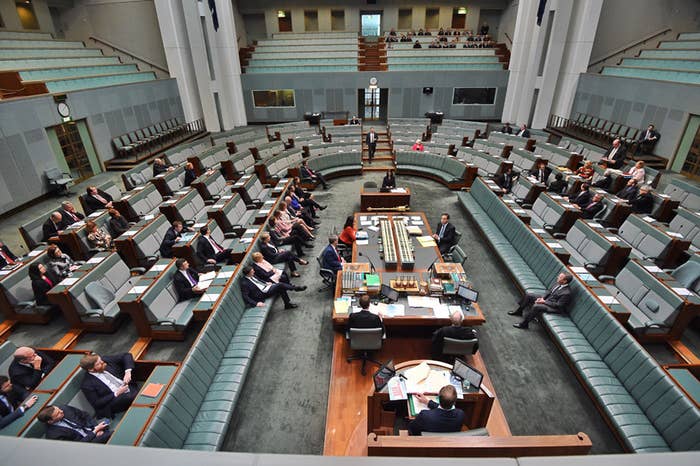 Entsch was flanked by supporters from the government, including co-sponsor Teresa Gambaro, Wyatt Roy and Natasha Griggs.
Cross-benchers Adam Bandt and Cathy McGowan also joined Entsch on the government benches, as did Labor MPs Laurie Ferguson, Wayne Swan, Tim Watts and Graham Perret.
The cross-party bill joins three others currently in the parliament, introduced by Greens senator Sarah Hanson-Young, Liberal Democrat senator David Leyonhjelm and opposition leader Bill Shorten.
Speaking after the bill's introduction, Entsch said he hadn't lost hope that the bill might come to a vote, despite the turn towards a popular vote to achieve the reform.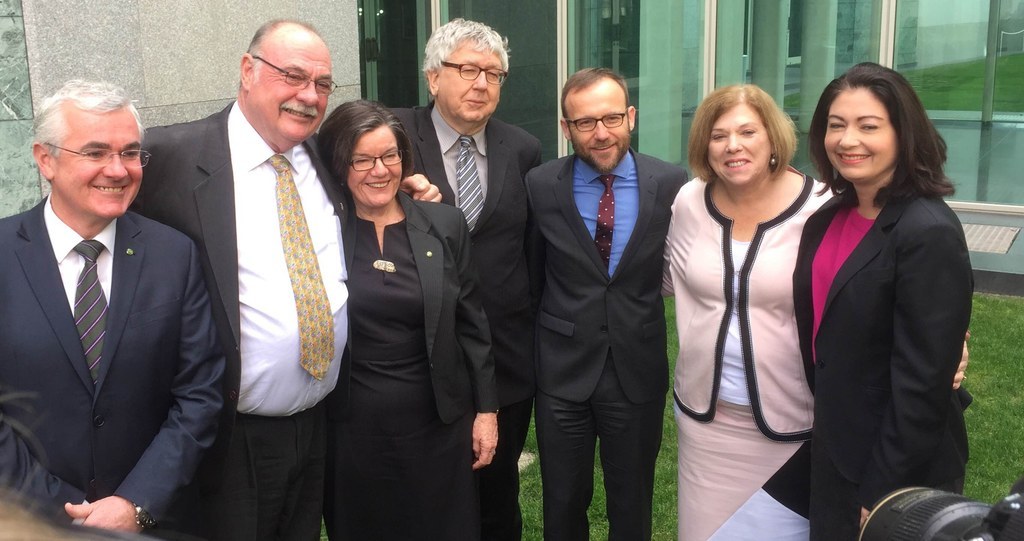 "It's now up to the selection committee and others to make a decision on whether or not it it goes forward. We certainly hope that it will," he said.
Entsch said he was "disappointed" there was no free vote for government MPs, but that he had no issue with a popular vote – as long as it happens soon.
He said he'd like to see a vote "yesterday," adding that it should be done "sooner rather than later".
"This is the sort of emotive issue that, if we allow it to perpetuate over an extended period of time, the nastiness of both sides tends to come out – the extremes come out."
"If the Greeks can organise an election in two weeks, I'm sure over a period of time we can organise a vote in this country."
Independent MP Cathy McGowan, who represents the regional seat of Indi, said marriage reform would make it easier for rural LGBTI people.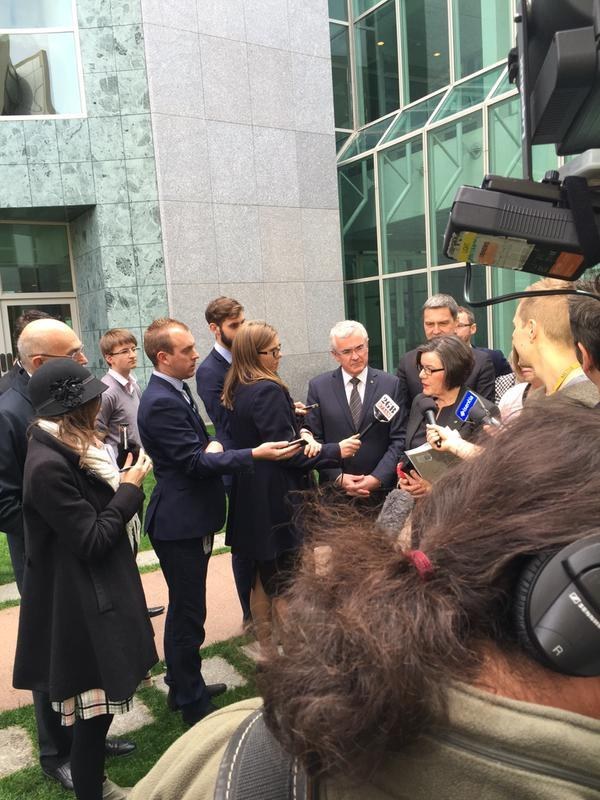 "I'm representing, particularly strongly, that group of people in my electorate who get hurt. Those rural young people who get so ostracised because they're different," McGowan said.
"When they say to me, 'what about same-sex marriage?' I say, 'yes'. Because I would do anything I can to include you in my community. To get rid of the barriers that stop you from participating and functioning in the community."