Current and former members of the NSW Liberal Party are questioning whether their contact details are secure after receiving an email from an anti-marriage equality group they never signed up for.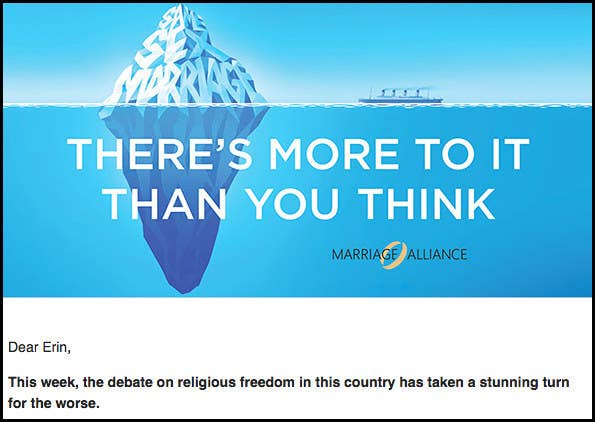 The email from the Marriage Alliance, a group opposing same-sex marriage that launched mid-2015, criticised Labor leader Bill Shorten and urged recipients to donate.

Sports writer Erin Riley was a member of the Liberal Party for one year in 2010 and is a supporter of marriage equality. After receiving the email on Tuesday afternoon, Riley tweeted about it – only to find other people online reporting the same experience.

"We quickly realised that the only thing we all had in common was being a past or present member of the Liberal party," Riley told BuzzFeed News.
"When I got the Marriage Alliance email, it was to my personal email address, which isn't public. I rarely sign up to things with that email address, but it was the one I had associated with the Liberal party. And that was a common thread among the people I spoke to."
BuzzFeed News is aware of at least six people, all current or former Liberal party members, who received the email but never signed up to the Marriage Alliance mailing list.
"The NSW Liberal Party has received numerous complaints regarding an email from the Marriage Alliance and is investigating the matter," a NSW Liberal Party spokesperson told BuzzFeed News.

Jeremy Travers, currently on the executive of the Wollondilly Young Liberals, told BuzzFeed News he had contacted the party with his concerns.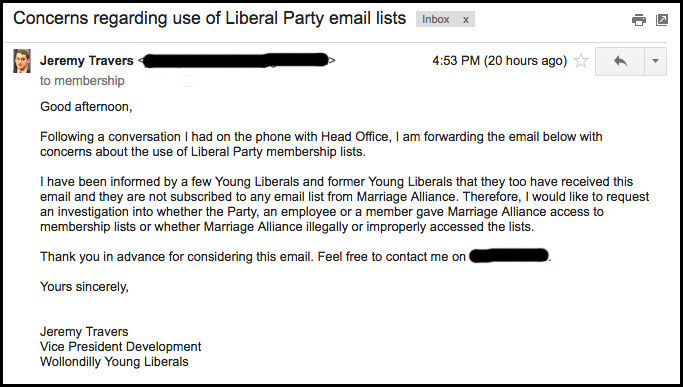 "I have been informed by a few Young Liberals and former Young Liberals that they too have received this email and they are not subscribed to any email list from Marriage Alliance," Travers wrote in an email to the NSW membership.

"Therefore, I would like to request an investigation into whether the Party, an employee or a member gave Marriage Alliance access to membership lists or whether Marriage Alliance illegally or improperly accessed the lists."
Trisha Jha, a Liberal member from November 2010 to mid-2012, said she too had contacted the party to say it should be investigated.
"In general I think too often in political parties people turn a blind eye to misuse of things like names and email addresses," Jha told BuzzFeed News.

Erin Riley told BuzzFeed News receiving the email made her "really angry".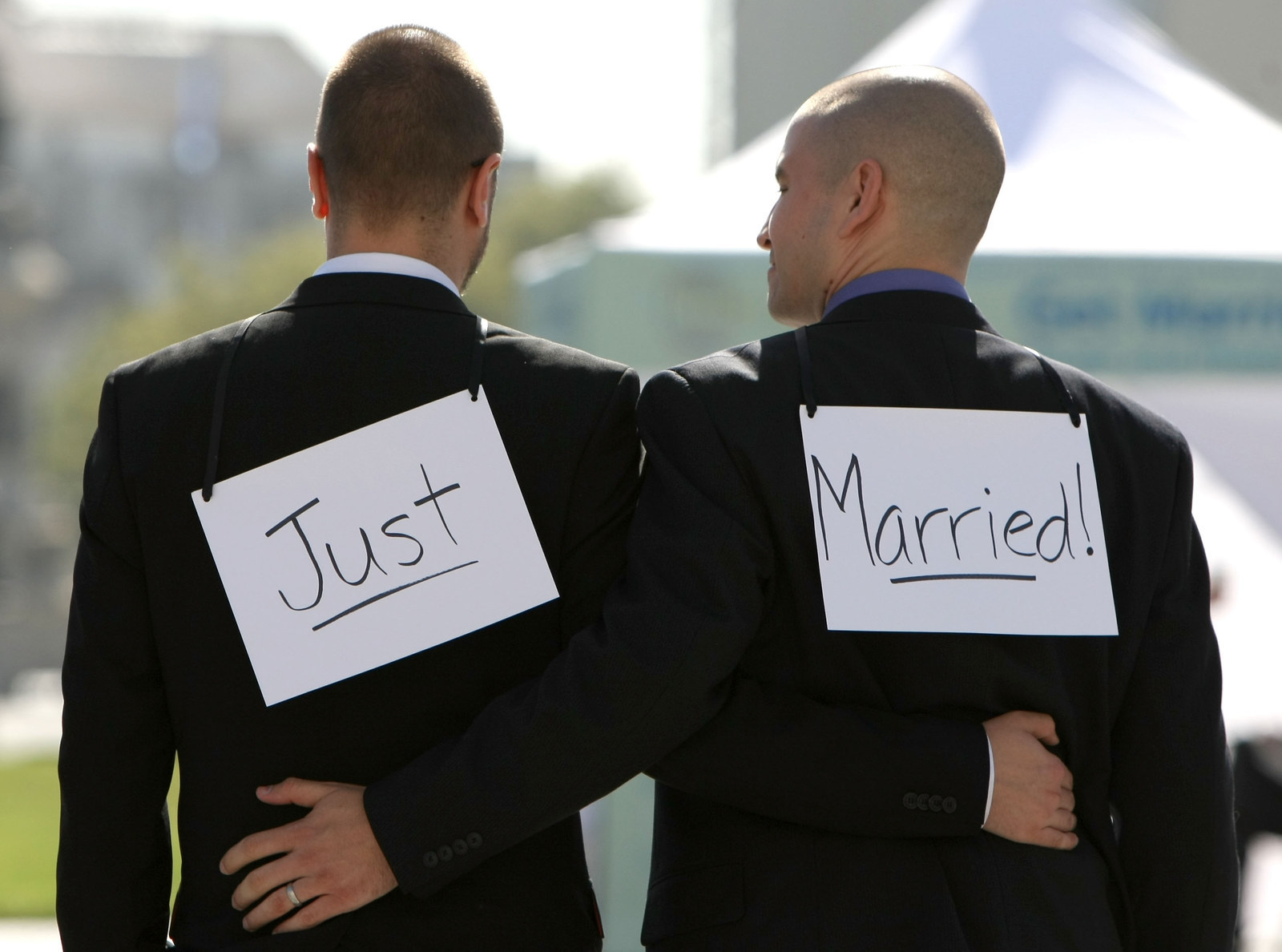 "I feel like it's a real violation of my privacy that my email address was given to someone without my permission," she said.

"I found it really offensive to be contacted on the basis of out-of-date data and be given this message I completely disagree with. The assumption that anyone who'd ever been involved in the Liberal Party would be interested in this is completely false."
Riley urged the Liberal party to "come down hard" on the allegations if they are proven to be true.
"I will be disappointed if it's anything short of legal action," she said.
Several of the people behind Marriage Alliance have links to the Liberal Party.
Spokesperson Sophie York, who signed off the email, previously sought Liberal preselection in the seat of Bradfield.
Tio Faulkner, who authorises the Marriage Alliance website and their TV advertisements, was formerly the president of the ACT Liberals and a staffer for senator Zed Seselja. Ashley Goldsworthy, a Marriage Alliance director, was formerly the federal Liberal president.
Sophie York and Tio Faulkner did not return calls for this story.