Literally No One In The Australian Government Knows What's Going On With Marriage Equality
The confusion over whether the government is advocating a referendum or a plebiscite continues.
Government ministers are divided on the way forward for marriage equality, with several MPs publicly advocating clashing strategies and timetables for a popular vote.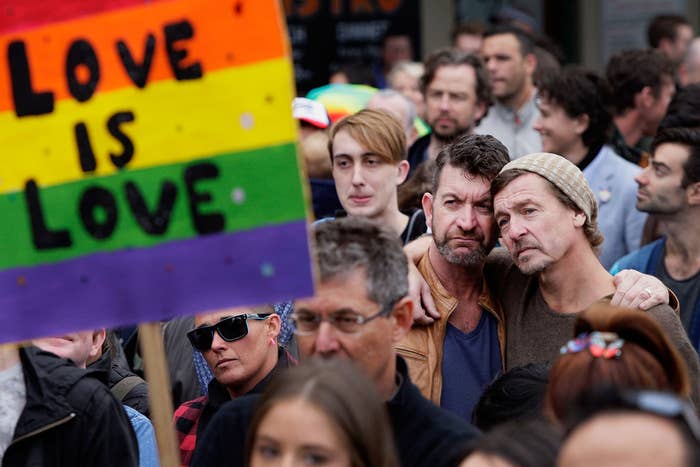 In the past week, the Australian marriage equality debate has taken a rapid turn from a parliamentary focus to a potential popular vote.
Prime minister Tony Abbott has repositioned the government's stance on same-sex marriage as advocating a "people's vote" on the matter.
However, ministers are divided over whether this should take place via a referendum, which alters the constitution, or a plebiscite, which is a non-binding nationwide opinion poll. There is also widespread disagreement on when such a vote ought to take place.
Attorney-general George Brandis believes a compulsory plebiscite is the best way forward, he told Sky News on Sunday morning.
Brandis reiterated that a referendum on the issue is not necessary, as no constitutional change is required to legislate for same-sex marriage.
"The right way to test public opinion on this issue, given that it doesn't raise a constitutional question, is to have a plebiscite," he told Sky.
Brandis said a decision should be made "very soon", and did not rule out a plebiscite held concurrently with next year's election.
But just hours later, Abbott did rule out a plebiscite at the next election.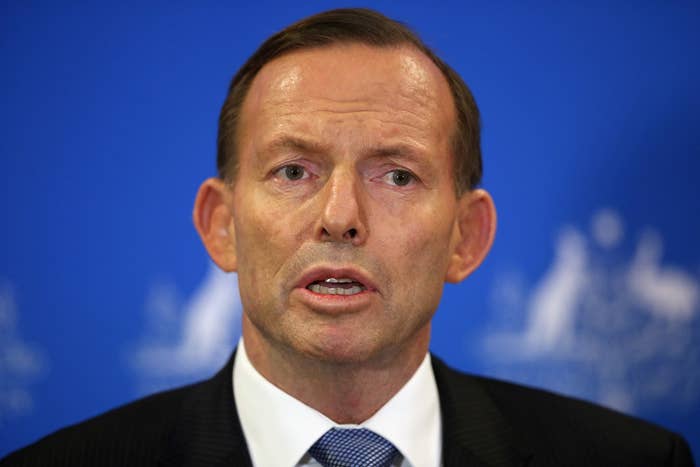 "I think the people should be able to consider this in its own right," Abbott told reporters on Sunday.
"Millions of people in our community have strong views one way or another on this, and why shouldn't we be able to debate this and decide this in its own right without being distracted by the sorts of arguments which you inevitably get during an election campaign?"
At around the same time, communications minister Malcolm Turnbull published a blog post calling for a plebiscite before the next election.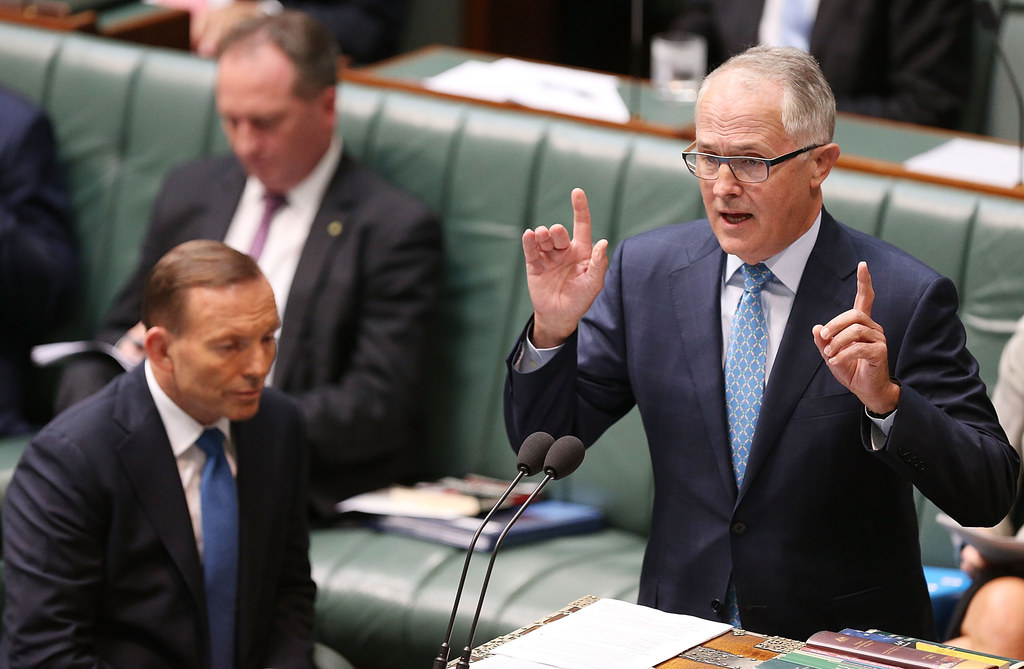 Like Abbott, Turnbull is eager to allow for thoughtful consideration of the issue and avoid election distraction – but his conclusion was to hold a plebiscite as soon as possible.
"I have expressed the view a plebiscite should be before the next election," Turnbull wrote.
"My own view for what it is worth is that it would be better if same sex marriage were not a contentious issue at the next election - there are sincere, conscientious differences of opinion throughout the community and on both sides of the political divide and issues like this are better dealt with outside of the frenzied hurly burly of an election campaign."
Turnbull agreed with Brandis that a constitutional referendum on same-sex marriage was unnecessary.
Meanwhile, social services minister Scott Morrison continues to advocate for a referendum, despite opposition from Brandis, Turnbull and education minister Christopher Pyne.
On Saturday, Morrison told reporters in Adelaide that a referendum would be "the best way to address this issue definitively".
He cited the binding nature of a referendum, compulsory voting and the "special majority" requirement as reasons for the superiority of a referendum.
"I know the High Court resolved this question from a legal point of view but I don't think judges should decide this matter anymore than I think politicians should decide this matter." Morrison said.
"I think the Australian people should decide this matter."
Abbott did not indicate a preference between a plebiscite and a referendum, saying that the "fundamental decision" made by the government was that the question of marriage equality would be put to the people.
"Obviously there's some loose ends to tie up," he conceded.
The opposition continues to oppose a popular vote on the issue, while a crew of crossbenchers and Greens MPs have teamed up with a plebiscite proposal for the next election.