Telecommunications giant Telstra is under fire for allegedly pulling its public support for same-sex marriage after pressure from the Catholic Church.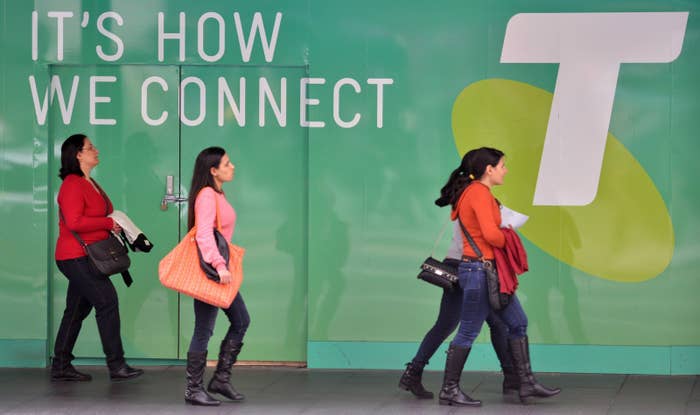 The Australian reported on Wednesday that the telecommunications giant had allegedly stepped away from being a prominent supporter of same-sex marriage for fear of jeopardising their commercial relationship with the Catholic Church.

Telstra has contracts for Catholic schools across the country, The Australian reported.
In June last year, The Australian revealed that Michael Digges, the business manager of the Catholic Archdiocese of Sydney, had sent letters to various corporate organisations that publicly supported same-sex marriage.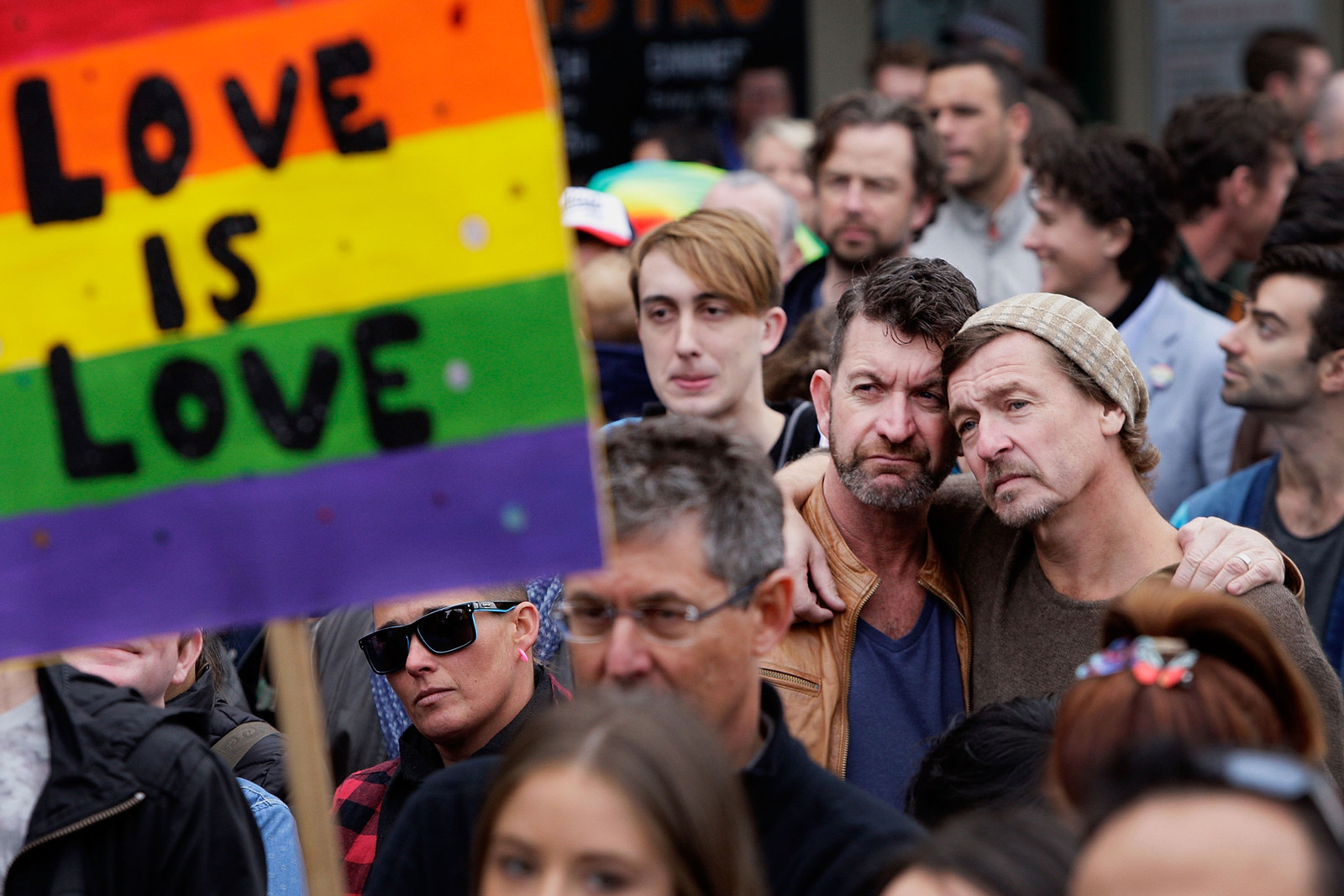 "You are publicly supporting a strategic, political and well-funded campaign designed to pressure the federal government into changing the Marriage Act," the letter read. "I wonder whether you have questioned whether it is the role of a corporation such as yours to be participating in such an ­important matter that impacts all of Australian society now and into the future.

"For corporations to speak on such issues on behalf of shareholders, employees, clients/customers, suppliers and other stakeholders is indeed overstepping their purpose and is to be strongly resisted."
Many have suggested that people leave Telstra for another service provider.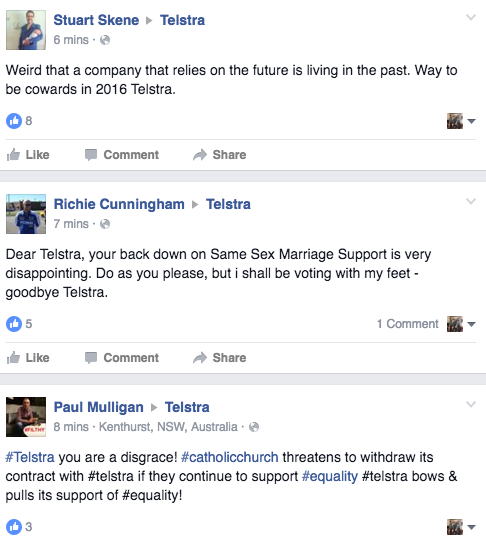 Some have asked Telstra's rivals Optus and Vodafone if they support marriage equality. (They do.)
In a statement to BuzzFeed News, Telstra said their position on same-sex marriage had not changed, but they had "no further plans to be active in the debate".
"Our position on [same-sex marriage] has not changed," the statement read.
"What has changed is that the Government has indicated it will call a plebiscite on the issue and, ultimately, Parliament will decide the matter."

"Our people and stakeholders can contribute to this process and out of respect, it is important we allow them to voice their own views."
"Given this we have no further plans to be active in the debate."
Telstra did not directly respond to a question about whether the Catholic Church had been influential in their decision to step away from the debate.
The Sydney Catholic Archdiocese has been contacted for comment.