A teenage child of same-sex parents who was told she is "not normal" by a prominent newspaper columnist says the comments made her laugh.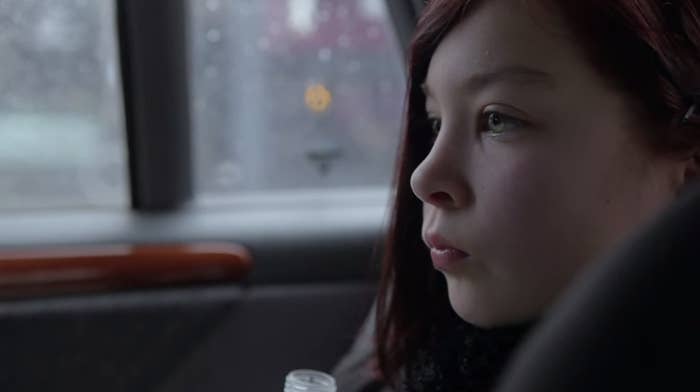 Ebony, 16, became the centre of a national controversy when the NSW government banned the screening of Gayby Baby - a PG documentary about the children of same-sex parents - at Burwood Girls High.
The ban was in response to a front page story in Sydney's Daily Telegraph, which ran under the headline "Gay Class Uproar."
The story generated plenty of outrage on social media, but it was a piece by conservative columnist Piers Akerman that drew the most ire when he singled out Ebony for criticism, using the dictionary and census figures to say her family wasn't "normal".
"Twelve-year-old Ebony is quoted saying: 'It's not normal. You're not normal.' They're the kind of things that go through my head.'," wrote Akerman.
He then quoted the definition of normal as it appears in the Oxford Dictionary and pointed to census figures that show the relative rarity of same-sex couples with children in Australia.
"Children in same-sex couple families are one in a thousand of all children in couple families (0.1 per cent). Statistically, you are not in a "normal" family, no matter how many LGBTIQ-friendly docos you may be forced to watch by politically-driven school principals," Akerman wrote.
Akerman's words outraged LGBT advocates, who said they would do untold damage to queer kids.
But speaking to BuzzFeed News ahead of the cinematic release of Gayby Baby, Ebony said the comments didn't really faze her.
Ebony says she was "a little bit angry" when she first saw the splash, but more upset by the later revelation that the school had received no formal complaints. "It seemed like so much trouble for nothing."
As for Akerman's comments – Ebony took them a lot less seriously than her many defenders on social media.
"That Piers Akerman guy! I found it kind of funny to be honest," she says, laughing. "He took a quote from like four years ago, where it really mattered to me then, to be normal."
"He told me something I already knew. He was like, oh, this is the definition of normal, these are some statistics, you're not normal. And I was like… I already knew that?"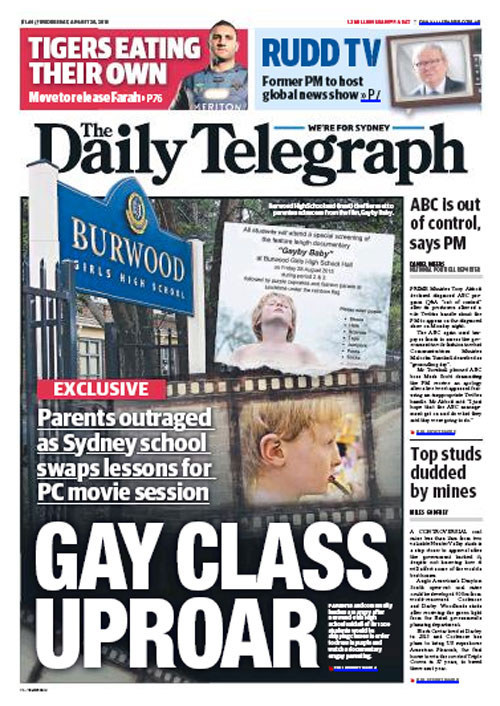 Ebony says that at some point between the filming of Gayby Baby when she was 12 and now, she "stopped seeing the point in being defined as normal".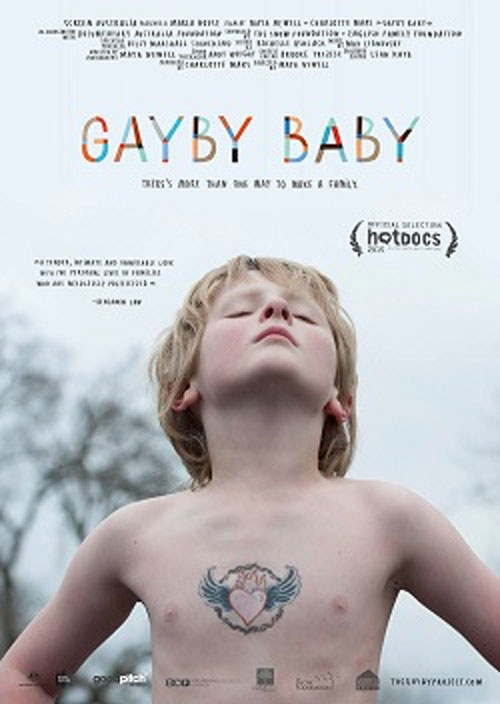 "I stopped seeing it as a big deal. It was like, yeah, we're happy. So who cares?" she says.
"My mum's an ex-goth, with piercings and tattoos. And Ange I think at some point was a wrestler. We fall asleep to Korn and Slipknot in the car on trips to Canberra. We don't have normal parents. But they're not normal because they are who they are – not because they're lesbians."
And the message she would deliver to other children of same-sex parents?
"Let me think about that for a second," says Ebony.
After a pause, this:
"I'd probably say that no-one knows your family better than you do. So don't let them make assumptions about you and put words into your mouth. It's your family, you know how happy you are, you know how happy they are, and no-one else can really tell you otherwise."
Check out screening times for Gayby Baby here.