For most people, inviting your partner to a family dinner is not a big deal. But for Ai-Ju Wang and Ying-Chih Chen, a Taiwanese couple in their 30s who have been together for six years, it is more complicated than that.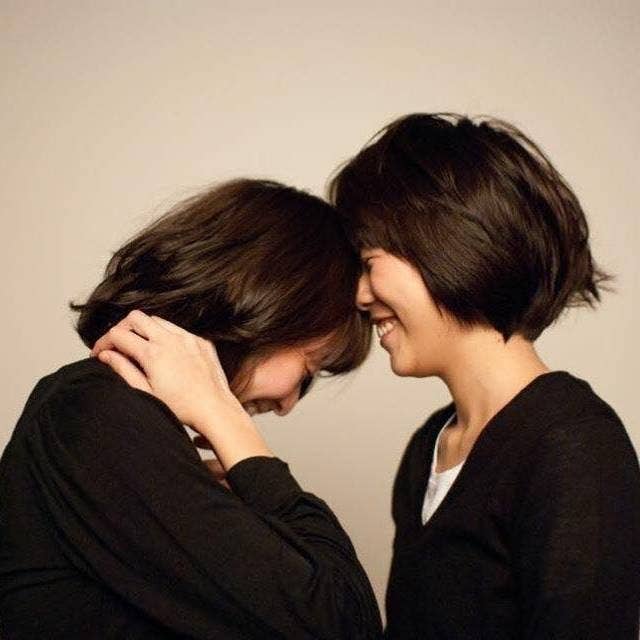 The pair met at work – Wang is a cinematographer, Chen a musician and film composer – and live in New Tapei City in Taiwan.
They also have two cats. "They're our important family members," Wang wrote in an email to BuzzFeed News.
But as Wang and Chen are both women, they cannot marry.
"In the traditional Chinese society, an unmarried person is always like a child in their family," Wang said. "Parents won't recognise their child as a grown-up unless he or she is married.
"If we were able to get married... we could finally bring each other to the dinner on Chinese New Year's Eve, which is very meaningful to Chinese people."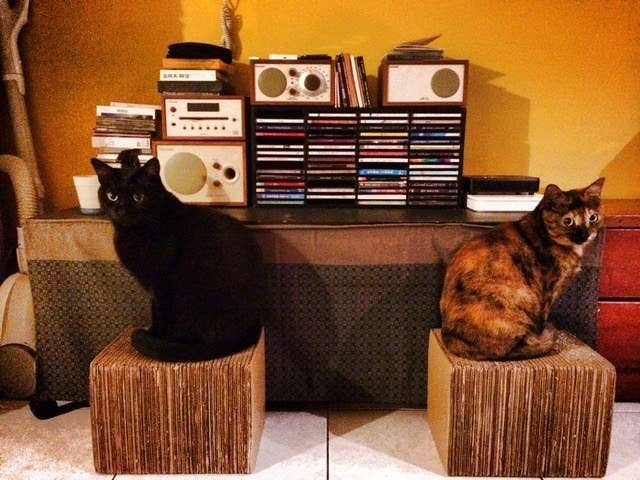 Taiwan has been widely touted as among the next countries likely to adopt same-sex marriage. It would be a significant move, making Taiwan the first Asian country to do so, and only the second in the Asia Pacific region, after New Zealand in 2013.

While Taiwan is perhaps better positioned than other countries in the region, the change is in no way assured.
A March 24 court hearing will consider whether same-sex marriage is guaranteed under the Taiwanese Constitution.
The result could have an enormous impact on the debate: a victory could see the court direct the Taiwanese parliament to allow same-sex marriage. A loss would not stymie the movement, but a boost in numbers is currently needed to solidify the prospect of a bill passing through parliament.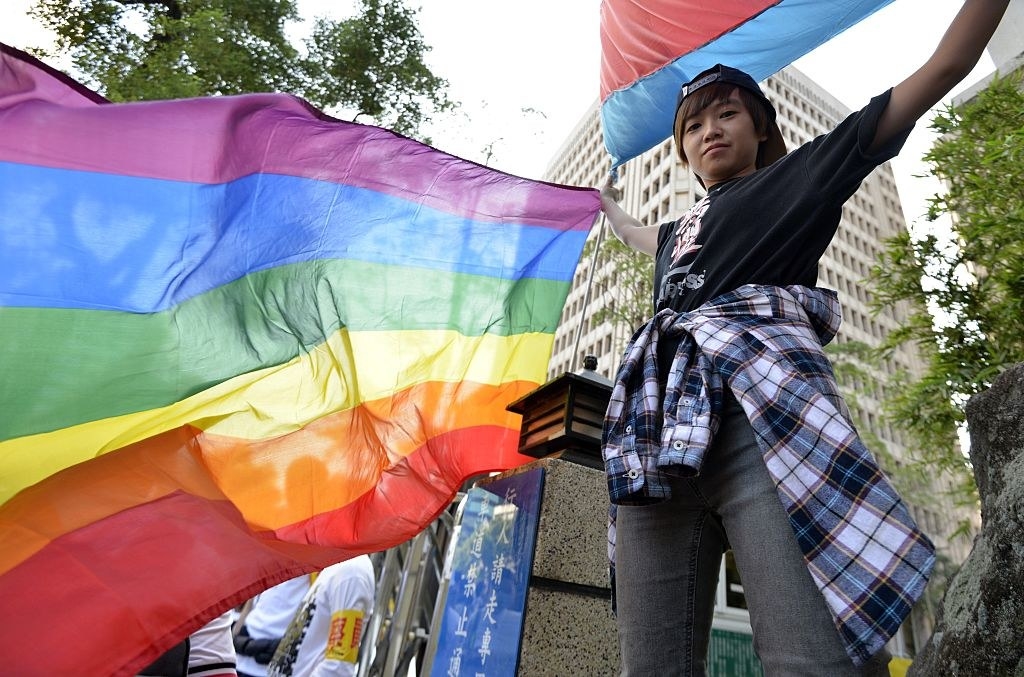 Victoria Hsu, co-founder and CEO of the Taiwan Alliance to Promote Civil Partnership Rights (TAPCPR), told BuzzFeed News there are 498 laws that provide "spouse-exclusive rights" in Taiwan.

"These rights include a lot of essential needs – property rights, tax benefits, medical care, insurance," she said. "All kinds of social welfare. The right to jointly adopt a child. The right to request a body when a partner dies. Inheritance rights.

"These laws widely cover and exist in every aspect of a person's life and death."
The court will discuss two different suits relating to the constitutionality of same-sex marriage – one brought by longtime gay activist Chi Chia-wei, who spent time in prison in 1986 when he came out as gay, and the other by the Tapei City government.
Hsu will represent Chi Chia-wei at the hearing, and argue that the ban on same-sex marriage is unconstitutional.
"It violates the principle of equality, in Article Seven of Taiwan's constitution," she said. "And it violates the freedom to marry, which stems from Article 22 of Taiwan's constitution."
Other parties represented at the hearing include the Taiwanese Ministry of Justice, and a panel of four experts invited by the judges.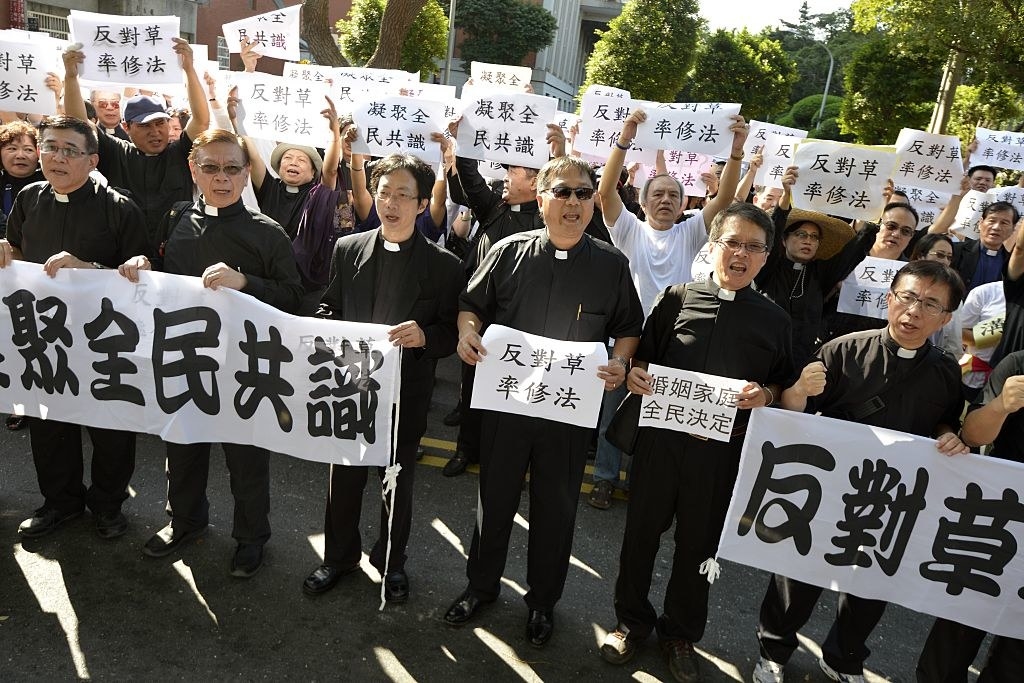 Depending on the decision of the court, activists fear the creation of a separate act that would allow relationship recognition for same-sex couples, while falling short of marriage.
"The struggle we have right now is really about whether to have a special law, whether it's going to be marriage or only some sort of partnership," Wayne Lin, CEO of LGBT organisation the Taiwan Tonghzi Hotline Association, told BuzzFeed News last month. "That's something we are fighting right now."
Lin said he doesn't want a special partnership law, but struggles with the notion of letting the perfect be the enemy of the good.

"My struggle is that I want to amend the civil code, to get the same rights as heterosexual couples. That's what I want. But if in the end, most legislators are so afraid of amending the civil code they want to play safe with a special law – can I reject this proposal just because I feel that it's not progressive enough?
"I don't want to make a decision on behalf of a society. I will leave it for the LGBT community to discuss and come up with their decision."
Hsu, meanwhile, is "cautiously optimistic" about the outcome of the court hearing, with a decision likely in late April or early May.

"Obviously some judges are quite conservative and some are relatively open minded," she said. "The majority of them, I think, are not familiar with LGBT issues. That will be a big question. So this is also a challenge for them."