Hi, hello! I'm writing to you from Sydney, Australia, which is basically underwater because if you hadn't heard, we got a month's worth of rain in one morning.
Sydney's Observatory Hill recorded 96 millimetres of rain between 6am and 9am. The average for November is... 83.8mm.
It is the wettest November day in Sydney since 1984. The places that copped the most rain were Porters Creek near Ulladulla (152mm in 24 hours) and Macquarie Pass in the Illawarra (122mm).
Unsurprisingly, this has all caused a great deal of drama.

I asked my barista how he was going this morning and he said, "My shoes are wet. My pants are wet. My t-shirt is wet." This is a real big mood in Sydney right now.
These graphs and stats from the Bureau of Meteorology are code for "It is raining a real fucking lot".
For people who couldn't just stay home in bed, the weather made getting places... extremely difficult.
There were lots of delays and cancellations at Sydney Airport, with people flying urged to contact their airlines for more information.
Train lines including the T1, T2, T3 and T8 faced huge delays after flooding at stations including Marrickville and Lewisham in the city's inner west. Buses were also delayed across the city.
The light rail was cancelled. Yep, that's right, they cancelled the entire light rail.

A weather alert was issued for drivers in literally every Sydney suburb: "Flooded roads and reduced visibility in heavy rain will make driving conditions dangerous during Wednesday in all suburbs."

Meanwhile, the NSW State Emergency Service responded to several flood rescue requests through the day and is pleading with people to PLEASE NOT ENTER FLOODWATER.

Seriously, if you see floodwater, turn around! Do not enter the floodwater!
And for those who thought the deluge might be over... the rain came back in the afternoon for round two.
"By evening the rain should be easing as the low does move further away," said Sarah Fitton, a meteorologist with the Bureau of Meteorology, in a video statement on Wednesday afternoon. "However, the risk of damaging wind gusts does increase as the low moves offshore."
Fitton said the winds would be most vigorous across the coastal fringe from the Illawarra to the southern Mid North Coast and around Barrington Tops.
"These intense winds will also whip up large seas and generate hazardous surf conditions today and tomorrow. Winds will finally ease from Thursday morning."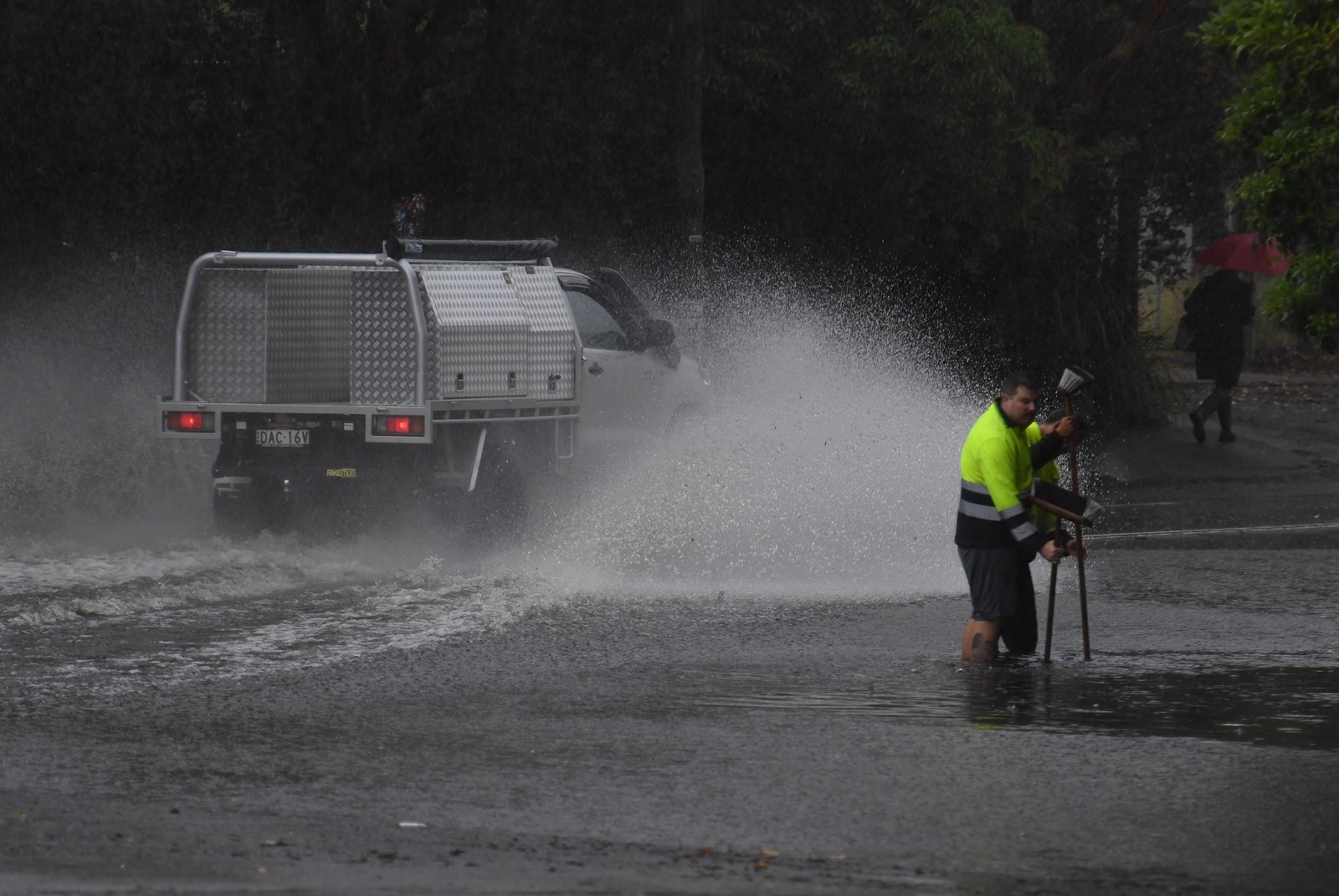 In North Ryde two police officers were injured after heading to help people in cars trapped on a flooded road.
Police were clearing the road when a tree fell on two officers and a car, according to a statement from NSW Police.
A female officer has been taken to hospital in a serious condition, with a suspected broken leg, while a male officer suffered minor injuries and may have a concussion.
A person died in a car accident in heavy rain at Thornleigh in Sydney's Northern Suburbs.
Emergency services were called to a two-vehicle crash on The Esplanade at around 9.10am and found a man had died at the scene.

Two male drivers were taken to hospital in a stable condition.
Thousands of people across Sydney's north and the CBD lost power, according to electricity provider Ausgrid.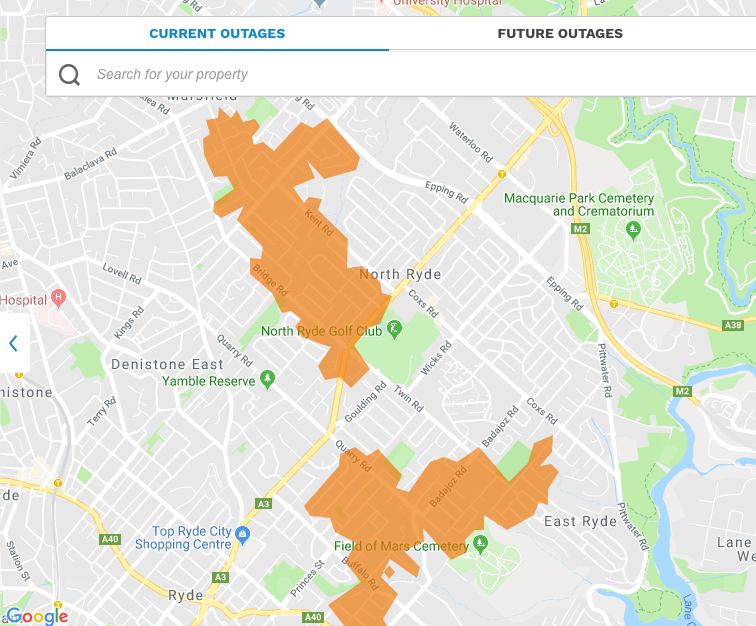 Head of system control Stuart Donaldson said there were crews on hand to get the network restored as soon as possible.

He warned to stay at least 8 metres away from anything dangerous – including trees or branches blown into powerlines, and fallen down powerlines – and to call emergency services.
If you were planning on attending Central Local Court today, it's closed due to flooding.
There was flooding at the Parramatta River, and a flood warning for the Cooks River in Tempe.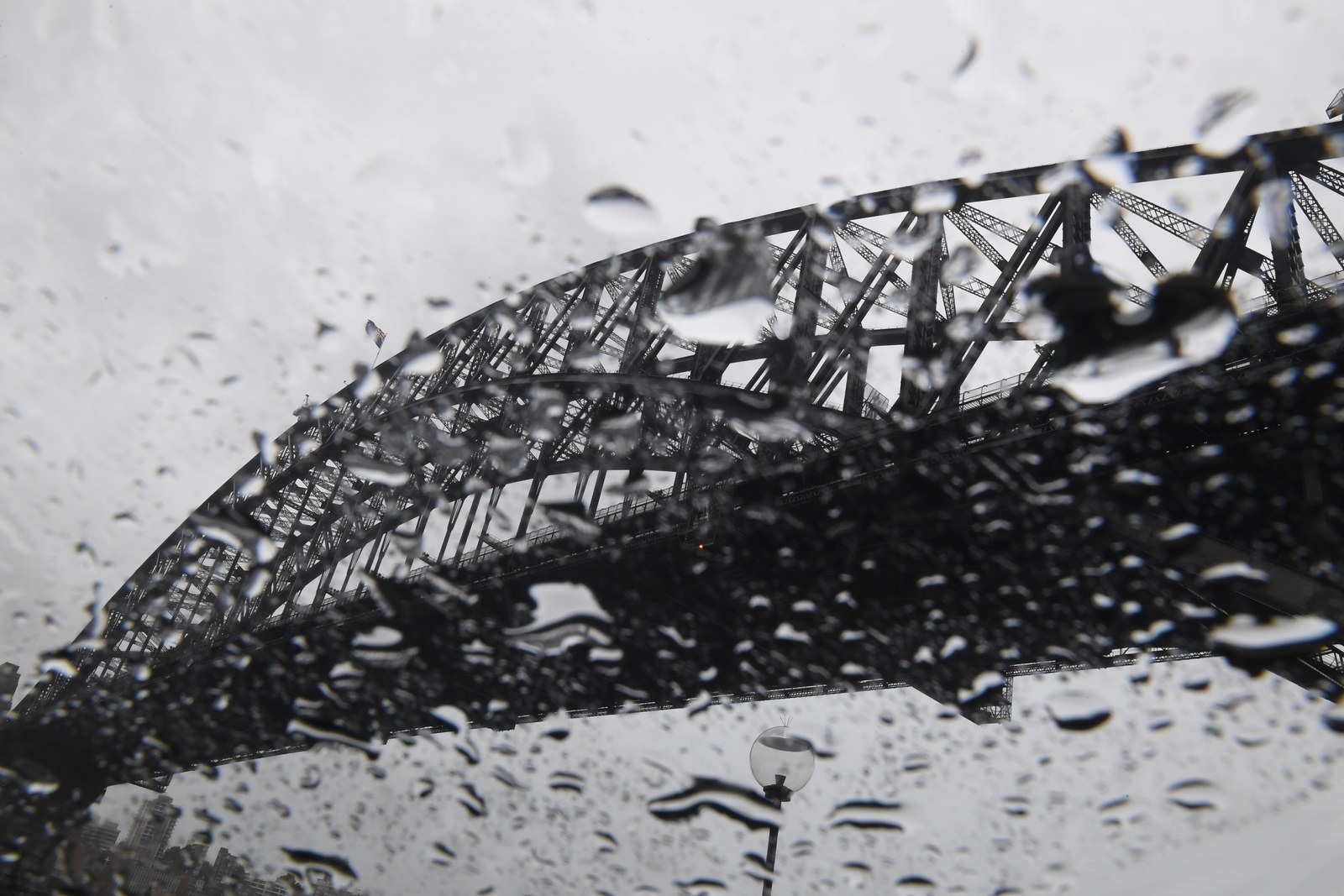 Needless to say... Sydneysiders are seriously struggling.
This happened at Town Hall.
Actually it's pretty safe to say things are all around Not Good at Town Hall.
Stay dry! Or at least safe!