Seven people have been arrested and the makings of a bomb seized in raids that police say foiled a Christmas Day terror attack on central Melbourne.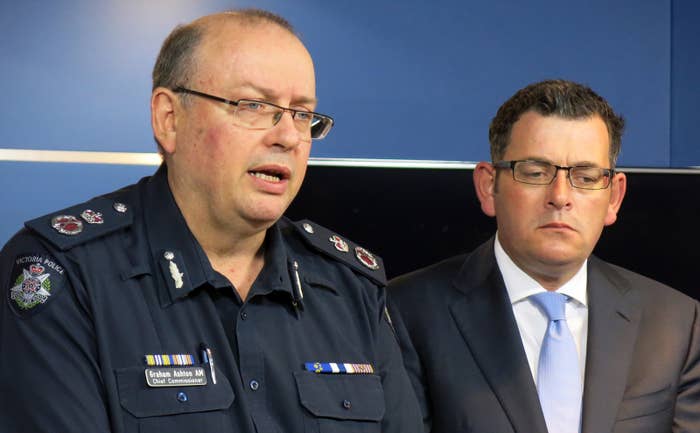 The targets of the attacks were Federation Square, Flinders Street Station, and St Paul's Cathedral, in the CBD of Melbourne.

Seven people were arrested and the makings of a bomb seized in raids across the city's suburbs on Friday morning.

Of the seven, five are still in custody and will face court today. One of the arrested was born in Egypt and four others in Australia, police said.
Victoria police chief commissioner Graham Ashton told a press conference on Friday morning that the alleged attack would have involved bombs and potentially knives and guns.

"The targets we believe were focused on were ... Christmas Day being the most likely time and the events being in the area ... around Federation Square, Flinders Street Station, and St Paul's Cathedral."

Asked if the people arrested were part of a terrorist group, Ashton said, "Certainly these [men] are self-radicalised, we believe, but inspired by ISIS and ISIS propaganda".
He added that the men had been of interest to Australian intelligence for some time. The criminal investigation began about two weeks ago.

The five men in custody are a 24-year-old from Meadow Heights, a 26-year-old from Dallas, a 22-year-old from Campbellfield, a 21-year-old from Flemington, and a 21-year-old from Gladstone Park.

The other two people arrested, a 20-year-old woman and 26-year-old man from Meadow Heights, have been released without charge.

Thousands will flock to Melbourne on 26 December for the annual Boxing Day Test cricket match.

Ashton said police had been in touch with Cricket Australia and that people should be reassured that the terror plot had been foiled.
"We don't have any threat over and above that threat that we've currently neutralised in relation to those activities that are going on," he said.

"Certainly this was going to be a significant attack, that had the potential to cause significant community harm. Certainly we understand that the community will be concerned by what they have heard this morning, but they should also be reassured."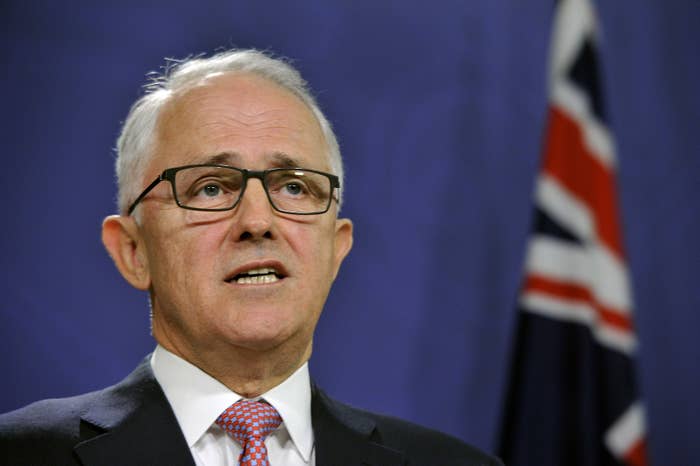 Australian prime minister Malcolm Turnbull described the attack as "one of the most substantial terrorist plots that have been disrupted over the last several years". It was "an Islamist terrorist plot inspired ... by Daesh or ISIL," he said on Friday morning.

"As you know, the terrorism threat level [in Australia] has been elevated to probable since September 2014. Since that time, we've seen four terrorist attacks in Australia and now 12 successful major disruption operations. Fifty-seven people have been charged as a result of 25 counterterrorism operations around Australia."
Turnbull also sought to reassure Australians that the threats had been stopped and they should continue to go about their lives.
"I came into [Sydney] city this morning, as I often do, on the ferry," he said.

"I was talking to a visitor who said to me ... 'It's amazing that [you] live in a country where the prime minister can get the ferry into the city, just like everyone else.' I said, 'Well, that's Australia.' And that is Australia."
"We congregate in public places for Christmas, for New Year's Eve. It is a time of happiness and joy. These terrorists sought to disrupt it. They have been thwarted. They are in custody. They are no longer a threat to Australians' security," Turnbull said.

Victorian premier Daniel Andrews said the foiled plot was not an act of faith, but a criminal act of evil.
"People should go about their business, they should enjoy all that our state has to offer, the values that we cherish," he said.
"What's more, we should never lose sight of the fact that so many people have come from so many different parts of the world to build a new life here, to give back, to contribute, to work hard, to focus on their family and hard work and the prosperity of our state."
UPDATE
The first of the men arrested in connection to the alleged Christmas Day terror plot has appeared in court.
Abdullah Chaarani, 26, briefly appeared in Melbourne Magistrates' Court on Friday afternoon and did not apply for bail.
One of the other men arrested on Friday is Zakaria Dabboussi, a Woolworths employee from Gladstone Park, The Age reported.