Senator Rodney Culleton Declared Bankrupt
Pauline Hanson says she hopes he steps down.
Senator Rodney Culleton has been declared bankrupt, leaving 21 days for him to appeal before he loses his seat in the Senate.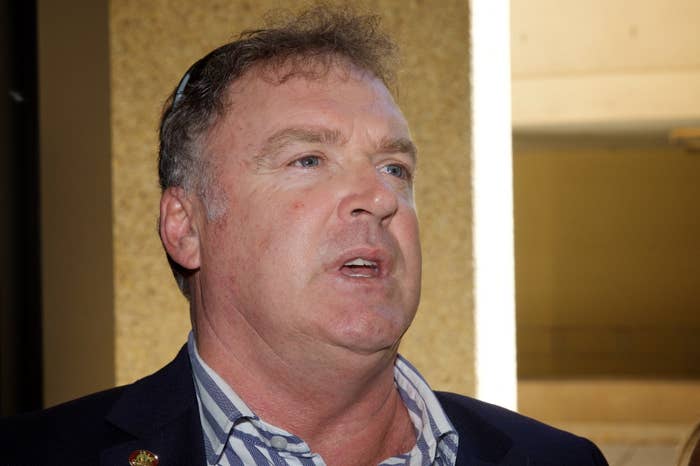 The decision was handed down at a Federal Court hearing in Perth on Friday and is the result of legal action taken by former Wesfarmers director Dick Leste, who is seeking $280,000 from Culleton.
The Australian constitution prevents anyone who is bankrupt from running for, or sitting in, federal parliament.

Culleton was initially elected as a One Nation senator for Western Australia, but left the party earlier this week in an acrimonious split.
His former party leader, Pauline Hanson, wrote on Twitter that she felt for Culleton and his family, but that the court had delivered "the right ruling".
"I hope he now acts honourably and steps down with dignity," she wrote.

Journalists in the courtroom reported that Culleton became angry and yelled at the judge after the decision was handed down.

Speaking to reporters outside the court, Culleton criticised judge Michael Barker for his decision.

"I knew when he reserved his decision he was going away to write it, to sharpen the knives. He was pretty quick to use them, he was quicker than my local butcher."
He later tweeted, "I'm not bankrupt. There has been a stay of 21 days and barristers are working on it now with absolute disgust in the legal system".
Culleton's spot in the Senate has been tenuous for some time, as he is currently also awaiting a decision from the High Court that could see him ruled ineligible for parliament. Culleton had a conviction for larceny when he was elected in July, which has since been annulled.
The constitution prevents anyone convicted of an offence that carries a sentence of one year or more in prison – as larceny does – from being elected to federal parliament. But Culleton contends the annulment means the conviction has no bearing on his eligibility.

He announced his departure from One Nation late on December 18, slamming leader Pauline Hanson as having broken promises to the Australian people and engaging in "public rants" against him.