"Historic Agreement" Moves The Marriage Equality Debate Forward
A new report is being hailed as an unprecedented show of bipartisanship in a debate that has, in recent years, been characterised by ugly politics.
Ron Van Houwelingen and Antony McManus will mark their 30th anniversary in September.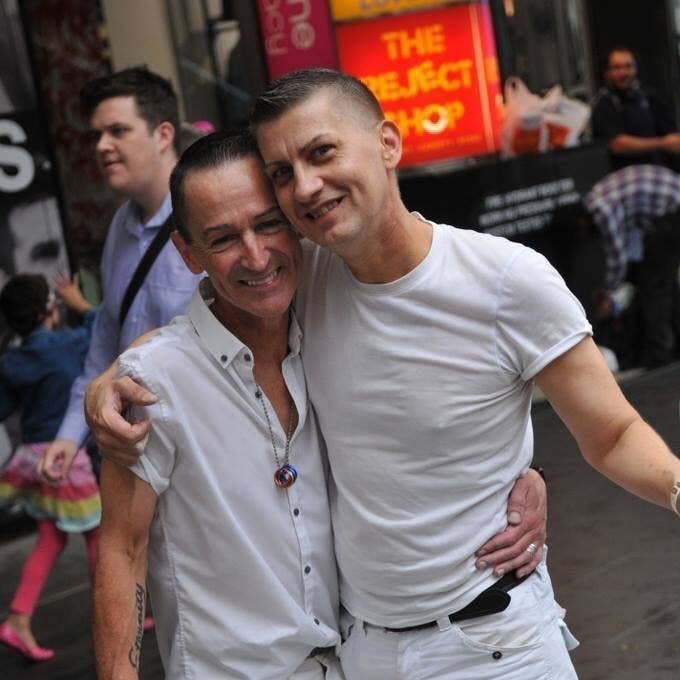 The Melbourne couple first had a commitment ceremony in 1993. At the time, it didn't feel like there was any possibility of actually getting married.
"Since then, we've been [unofficially] married... I think we're on number 12 now?" Van Houwelingen told BuzzFeed News.
"It's generally happened as a form of protest at rallies. We've been married on TV, we've been married on radio, to highlight the inequity."

Last year, for the first time, the government put forward a draft exposure bill for same-sex marriage – a significant step toward a real, perfectly legal, wedding for people like Van Houwelingen and McManus.
Now, another significant step has been taken: a Senate committee report examining the sweeping exemptions proposed in that draft bill, which would have seen religious ministers, civil celebrants and religious businesses granted the right to refuse same-sex weddings.
The report, tabled on Wednesday evening, is being hailed as an unprecedented act of bipartisanship in a debate that has, in recent years, been characterised by ugly politics.
It was signed off by MPs from the Liberals, Labor, the Nationals, the Greens and the Nick Xenophon Team.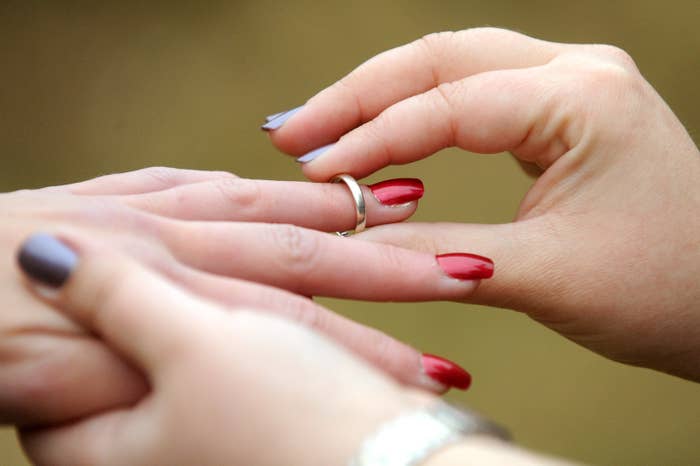 The committee recommended that exemptions be retained for ministers of religion who do not wish to marry same-sex couples. It noted that Section 47 of the current Marriage Act already provides "the broadest and strongest protection of religious freedom for ministers of religion".

The committee also recommended creating a new category of religious civil celebrants who, like religious ministers, would be granted the right to refuse to solemnise any marriage they did not want to.
But the report did not recommend a general exemption for all civil celebrants, as was proposed in the government's draft bill.
It also called for a more precise definition of "religious organisations" as mentioned in the draft government bill.
"For example, would commercial entities owned by religious organisations
be entitled to protection?" the report reads.
Long-time same-sex marriage activist Rodney Croome said the cross-party nature of the report was deeply significant, and could signal movement on the issue sooner rather than later.
"The fact that Liberal members have signed onto this report shows there's a willingness within the Liberal party to seriously consider moving this issue forward, and a willingness to work with others to do that," he said.
Co-chair of Australian Marriage Equality Alex Greenwich told BuzzFeed News the report showed it is possible to allow for "loving and committed same-sex couples to marry, while protecting religious freedom".
The eight-person, cross-party committee was chaired by Liberal senator David Fawcett and included Liberal Dean Smith, Labor's Louise Pratt, and Janet Rice from the Greens.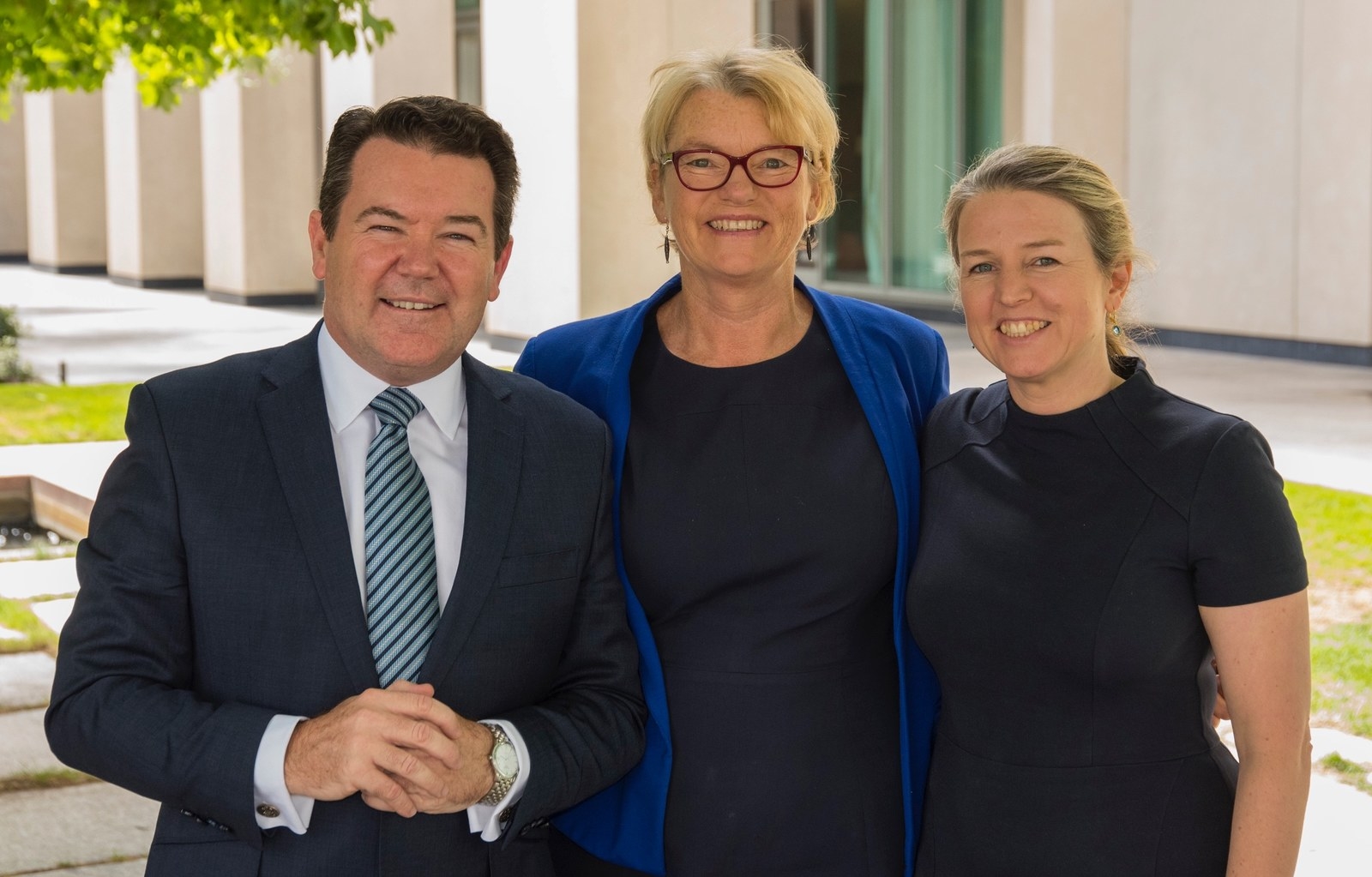 Committee chair David Fawcett praised the committee members and witnesses for the "collegiate manner" of the inquiry.

"Participants with significantly different understandings of how the institution of marriage should be defined, have worked constructively to explore those differences and to place on the public record a report that identifies fundamental rights that must be carefully considered, respected and balanced in any future legislation that a parliament may approve," he said.

Labor senator Penny Wong described the report as an "historic agreement on how we can move forward and achieve marriage equality".
"We ought to pause to consider the enormity of that achievement," she said. "A debate so often mired in partisanship, mired in acrimony, a debate characterised by finger pointing, we have a spirit of cooperation and the agreement around this report."
Greens senator Janet Rice agreed. "This unprecedented show of collaboration, negotiation and consensus has given us a way forward to achieve marriage equality in this parliament," she said.

Van Houwelingen told BuzzFeed News exemptions for religious ministers and a religious civil celebrant category seemed reasonable enough.
"I can live with that," he said.
He added that he was heartened by the cross-party nature of the report.

"The fact they've even tabled the discussion means they think it's inevitable," he said.
"Otherwise why waste their time? They've got to acknowledge that it's time to talk about it, it's not going to go away."