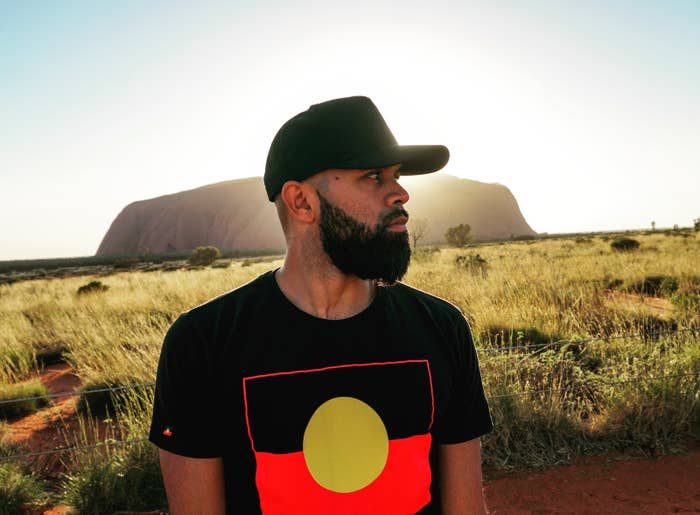 Renting, house prices, and the associated generational tussles are never far from the headlines in Australia.

But as Jan. 26 – known variously as Australia Day, Survival Day and Invasion Day, depending where you sit on the political spectrum – looms for another year, some Aboriginal people want Australians to think about paying a different kind of rent. To the traditional owners of the land.
Luke Currie-Richardson, 30, is a descendant of the Kuku Yalanji and Djabugay peoples, the Munaldjali clan of South East Queensland, and the Meriam people of the Eastern Torres Strait Islands.
He was a professional dancer until the end of 2018, working with the prestigious Bangarra dance company.
Currie-Richardson is the host of a documentary on the idea of citizen reparations, paid to Aboriginal Australians as ongoing compensation and acknowledgement of colonisation.

Currie-Richardson told BuzzFeed News he was largely unaware of the concept prior to fronting the documentary, Pay the Rent, which portrays him on a journey of learning about how it might work.
"It is a very different take on things," he said. "I don't think you'll ever cover all the wrongdoing, and all the amount of money and profit that the settlers have made. But it's definitely a step in the right direction."
The type of reparations Currie-Richardson explores in the documentary is a land tax scheme where Australians who own property would pay rent to the traditional owners of that land.

Long time Aboriginal rights defender Robbie Thorpe has been a Pay The Rent proponent since the 1970s, when it was developed as a policy by the National Aboriginal and Islander Health Organisation (NAIHO).
He told BuzzFeed News the scheme was a "rational, reasonable, responsible means of reconciling 200 years of unchecked genocide, as far as I'm concerned".
Thorpe's conception of Pay The Rent is a voluntary scheme where willing Australians pay a percentage of their income (he suggests 1%) to a body led by Indigenous elders – one that is genuinely controlled by the community, without government interference.
He believes such a scheme, devised in the right way, could be "a solution to this country's occupation".
Thorpe ran a Pay The Rent scheme in Melbourne's Fitzroy in the 1990s, which he said worked well until he pulled the pin on it, frustrated by increased talk about reconciliation and what he terms the "corporatisation" of the Aboriginal rights movement. But, he said, the experiment proved to him that it worked.
"It relied on conscientious Australians. You weren't worried about who wasn't interested, you were worried about who was interested, and you harnessed that. And that was quite enough."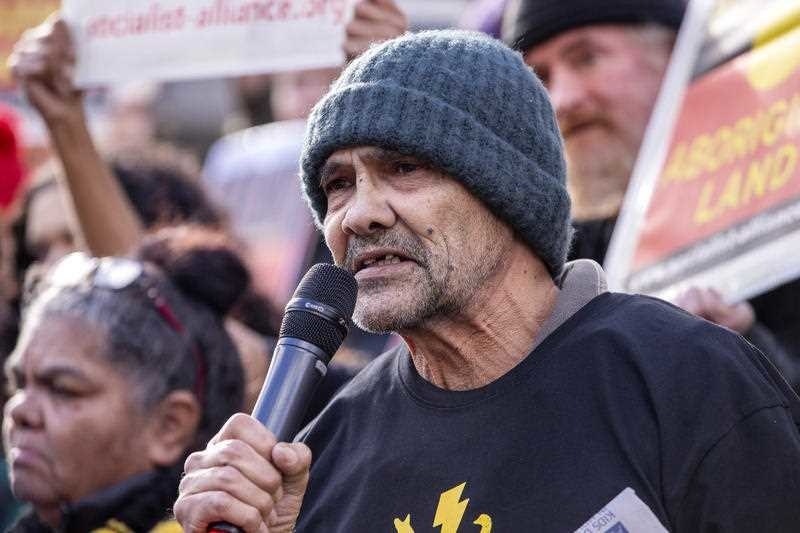 Thorpe said he has raised the idea so many times over the years that "people got sick of me saying it". But he plans to bring it up once again at a gathering of Aboriginal elders in Canberra this weekend.

"It's just been sitting there," he said. "I abandoned the [Fitzroy] scheme 20 years ago, but now it's time to come back. I think now Australia's ready. We were too far ahead of ourselves back then."
The fact rent by its very nature is ongoing – a constant acknowledgement of the landlord's ownership – separates Pay The Rent schemes from those that hand over lump sums of money as a one-time compensation.
It also prioritises Indigenous self-determination, and was devised by Aboriginal people, which Thorpe said is one reason why it hasn't taken off.

"I reckon Pay The Rent is still the way to go," Thorpe said. "This is 40 years of hindsight for me, but I still believe it. For one reason: because our people created it, independent of the state. That's why it's really important, that's why it's a winner.
"This is an Aboriginal initiative that was never ever given opportunity. And [at] a time they're talking treaty too. Treaty is about acknowledging what's happened and creating a co-existence for our futures. And this could be a part of that as well."
The Aboriginal-created, Aboriginal-led aspect is also important to Currie-Richardson, who said he has experienced being stereotyped his entire life.

"I am born into this body, into this political agenda I guess," he said. "I've got all these negative stereotypes put on me because I'm Aboriginal Torres Strait Islander. But I don't live up to any of those. I don't drink, I don't smoke, I work full-time."
"Those funds [from Pay The Rent], we can fund our own health, our own education, our own housing. Then it's not the solution of handouts, handouts, handouts."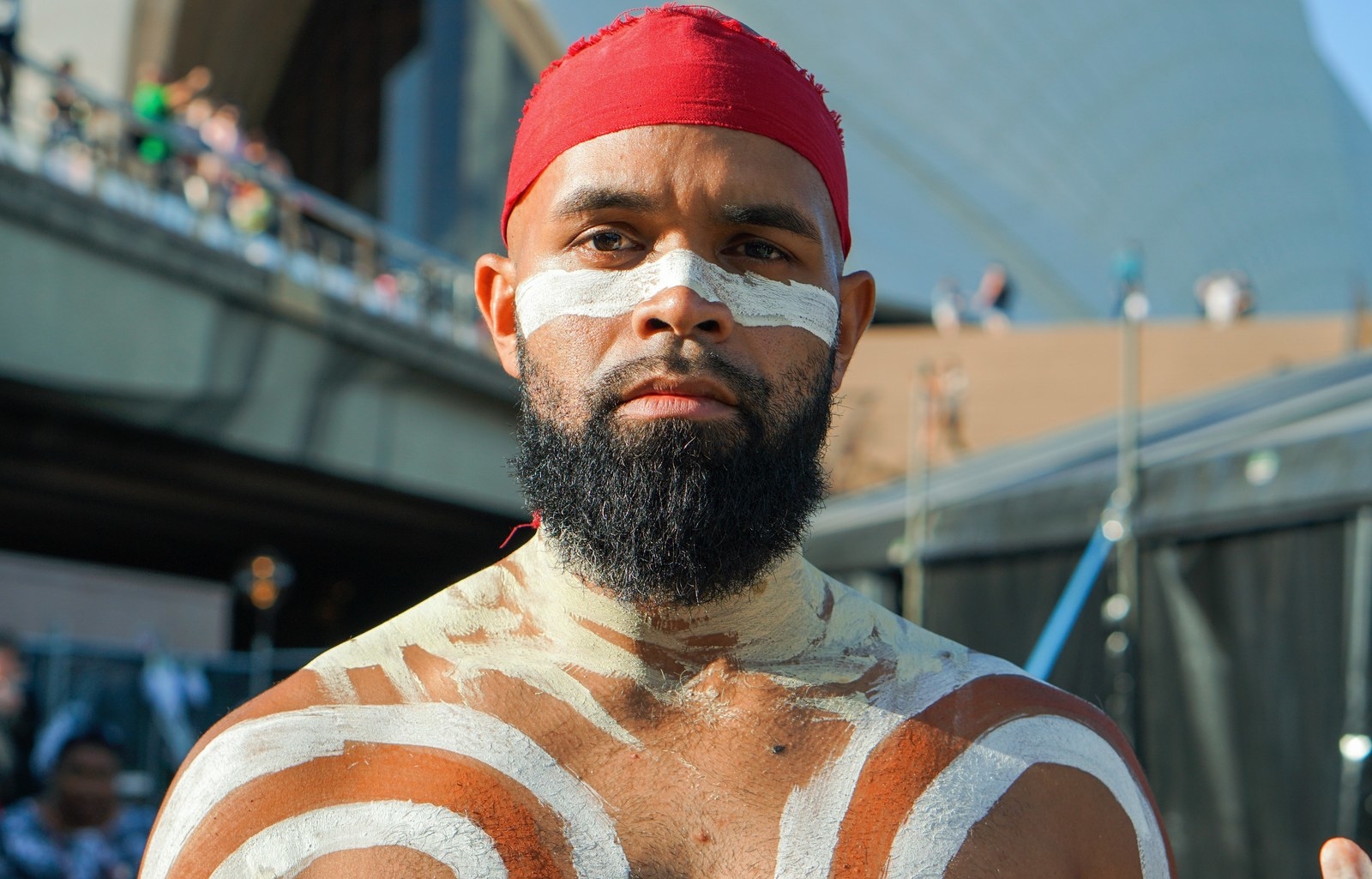 Currie-Richardson rents an apartment in Darlinghurst, in the inner suburbs of Sydney, and said he too would pay the rent if he became a homeowner in that area under the property tax he has been exploring.
"I would pay a rent to the Gadigal people of the Eora nation," he said. "Because I'm not on my traditional lands here in Sydney. In my sense, I would have to."
Both Currie-Richardson and Thorpe are calling on Australians to consider whether they would contribute to a Pay The Rent scheme as Jan. 26 approaches and the dispute rages on over when – or if – Australia's national day should be celebrated.
Currie-Richardson readily engages with Jan. 26 debates, but is also eager for a conversation that looks more wholly at Indigenous injustice.
"I don't think the subject of 26th of January is tiring. I think trying to fight for justice is tiring. That counts for the 26th of January. That's false removal of kids. It's closures of communities, it's all of the above. That's the tiring part of it.

"I have called it Invasion Day, I've called it Survival Day, Remembrance Day. Even back in the day I would have called it Australia Day, until I got a little bit older and realised what it was. I've called it everything."

Thorpe, who calls it Invasion Day, says the date is "offensive and insulting, to say the least".
He hopes Australia will create a treaty with its First Nations people, and potentially make a date in the process — with one caveat: "It's got to be truthful, or else that's going to be problems.
"People don't recognise the magnitude, the gravity, of the crimes committed in Australia."
To truly reckon with the nation's unfinished business, Thorpe said, would involve what he calls the "Black GST", which stands for Genocide, Sovereignty, Treaty.

"Meaning you had to deal with and resolve the issues of genocide, acknowledge the sovereign, the ancient law of this land unceded, and the lack of treaty," he said.
"And on the back of that treaty is the Pay The Rent concept. People only have to put a mere percentage of what they earn towards this thing and it would create an independent economy for Aboriginal people."
In the meantime, Jan. 26 will always represent the day the land of his ancestors was illegally occupied.
"If we were seen as equal human beings who had equal human rights, things would be a lot different. Who would be getting paid the rent right now?"
Pay The Rent is available to watch on BuzzFeed Australia.