This is a new ad for the graduate program in the federal Department of Finance. It is three minutes and six seconds long, and you should watch it:
The video – which shows a bunch of employees who are VERY ENTHUSIASTIC about all things finance – came about after the department considered how to make itself an attractive place for bright young graduates.
"Dare I say Finance can be sometimes seen as perhaps a dour place, even though I try to wear bright colours at all times," department secretary Rosemary Huxtable told a Senate estimates committee this week.
All of the people in the video are employees of the department – a mix of the current graduate cohort and staff.
Fairfax Media reported that the video cost $37,000 to make.
In one of the first scenes, a staff member greets her colleagues with: "Hey guys, I'm just heading downstairs for my paleo pear and banana bread. Would you like to join me?"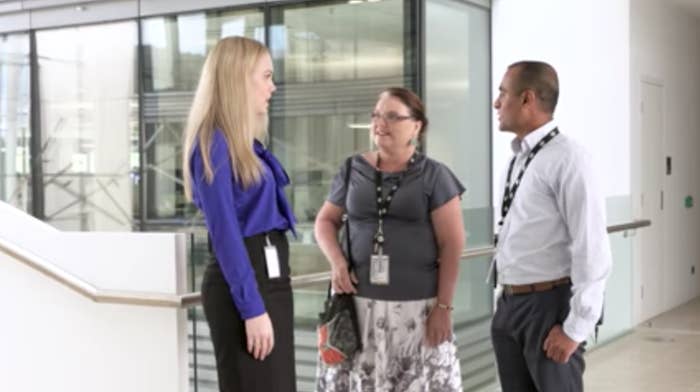 Jenna is heaps keen on joining the Budget Surge Team: "Oh yeah! That'd be brilliant."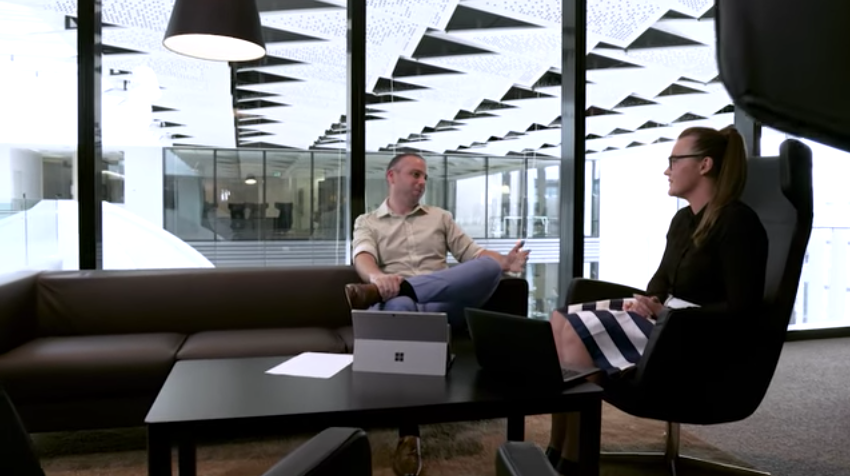 Rina is overjoyed by the new grads: "They've certainly hit the ground running – or should I say sprinting?"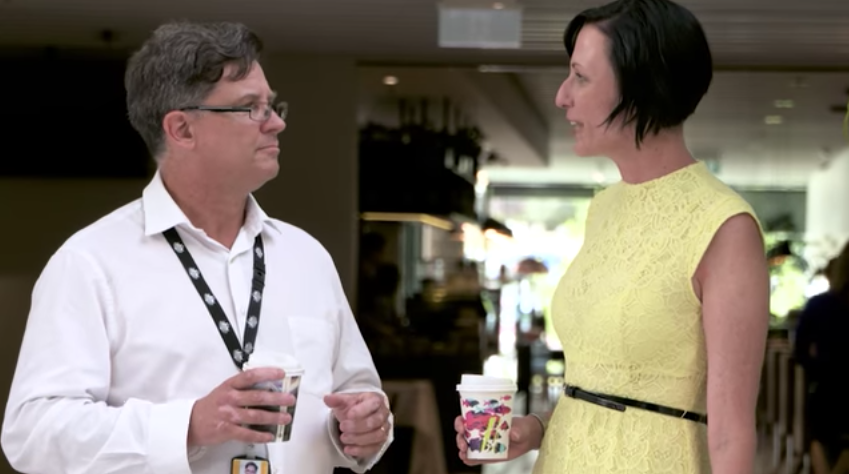 And every office has This Guy: "Hey buddy... Sorry, I do that every time, it's because we're in the buddy program!"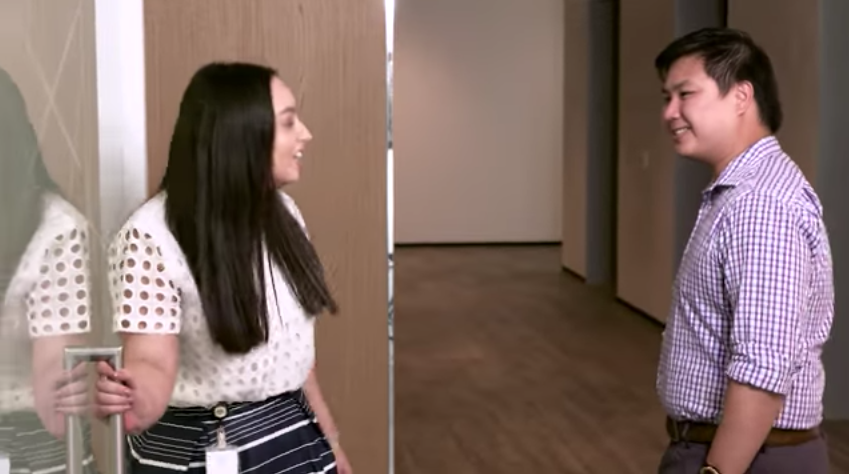 And as it turns out... the line about the paleo pear and banana bread was actually improvised by the woman in the blue shirt.
After she suggested the change, the department thought, what the hell, we're probably not best placed to appeal to young people.
"This graduate with a bit of innovation wanted to change the script, and my understanding is that was allowed," a department staff member said on Tuesday.
The video was collaboratively written by department staff and ad agency Together Creative.