Over 140 men were detained by police after a raid on a sauna popular among gay men in Jakarta, Indonesia, on Sunday night.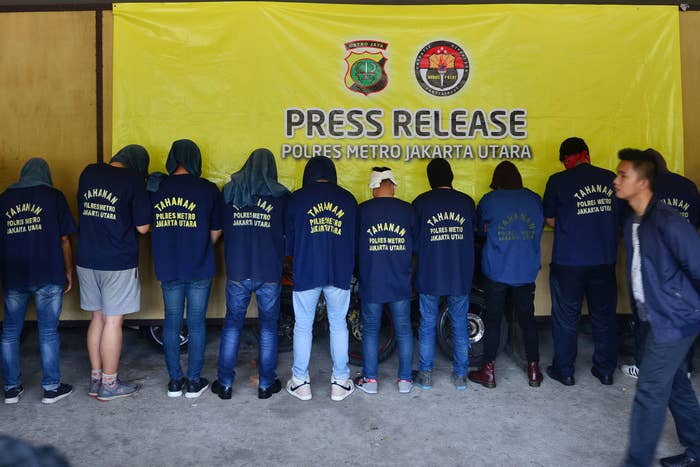 At around 7.30 pm on Sunday, officers from the North Jakarta Police District entered the Atlantis Jakarta sauna and gym, which is frequented by hundreds of gay men every day, and detained staff and visitors.

In a statement on Monday, Jakarta Police spokesperson Argo Yuwono said the men had allegedly violated Indonesia's pornography laws. According to Reuters, Yuwono said 10 suspects had been charged and others were being questioned.
The men from the Atlantis sauna were accompanied in police custody by members of the Advocacy Coalition for Violence Against Gender and Sexual Minority Groups, which includes representatives from LGBT rights group Arus Pelangi and the Institute for Criminal Justice Reform.
According to a statement released by the Advocacy Coalition, the men were taken from the sauna to the North Jakarta Police District Office, where they were questioned and had their belongings confiscated.
The statement alleges the police forced the detained men to strip, took photos of them, and distributed the photos online.
"They were still treated unlawfully by the local police by photographing the victims naked and then disseminated those photos to the point of virality, be it by messages, social media or the news media," the Advocacy Coalition said.
"We find that act to be illegal and inhumane."
The Advocacy Coalition called on the police to release the men immediately and to cease distributing photos, private data, or any other information about the detained men.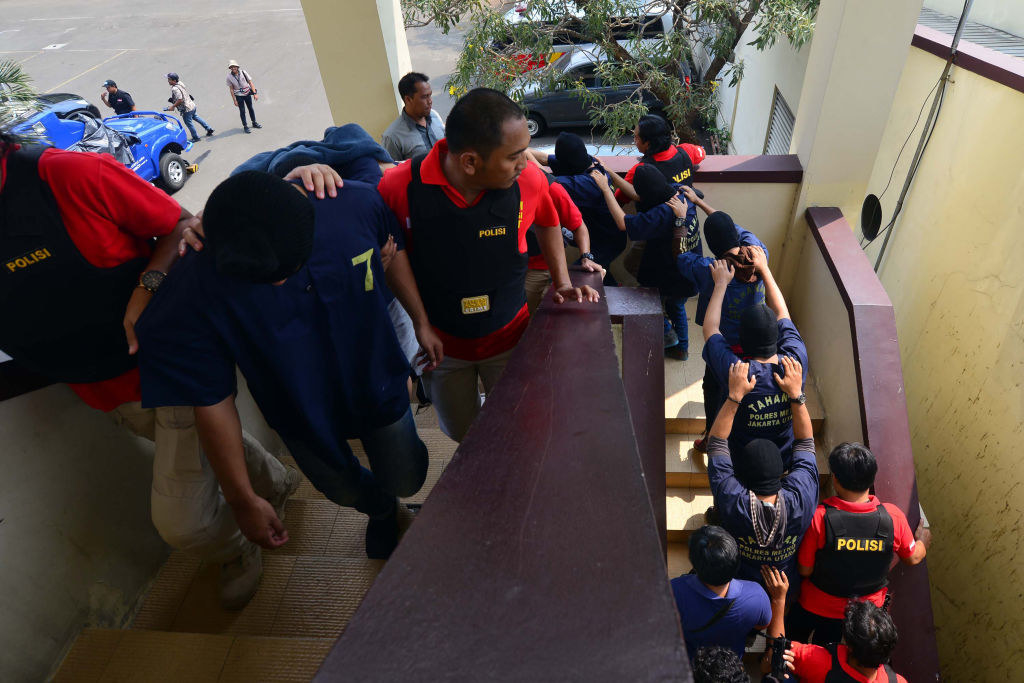 The raid comes days after two gay men were sentenced to 85 public lashes each in the Indonesian province of Aceh, where gay sex is criminalised under Sharia bylaws.

The lashing sentence is expected to be carried out on Tuesday.
Aceh is the only province where gay sex, for both men and women, is illegal. However, activists fear creeping anti-LGBT sentiment will translate into violence and potentially wider criminalisation.
Last week, Human Rights Watch researcher Andreas Harsono called on foreign nations to ramp up international pressure on Indonesia over its treatment of LGBT people.
"If there are a lot of protests inside and outside of Indonesia... this criminalisation of LGBT effort will slow down," he said.
"But if there is not much protest, especially from influential nations – including the United Nations – it doesn't change anything inside Indonesia."