These Transgender Teenagers Are Excited To Have Their Own Float At Mardi Gras
"You get to really be proud of yourself for this one day of the year."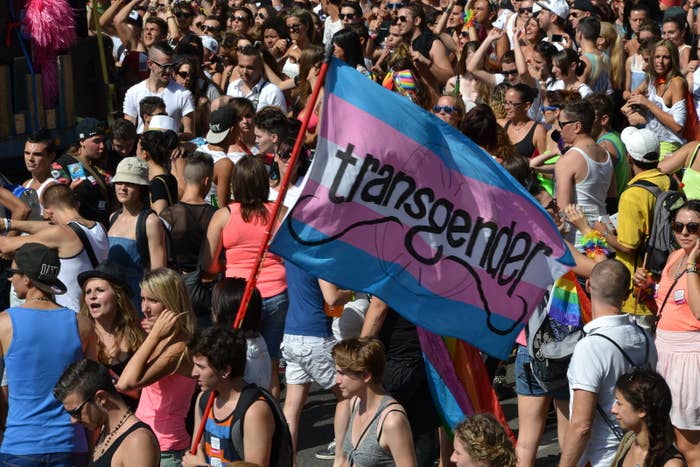 Every year, on the first Saturday of March, hundreds of thousands of tourists and Sydneysiders line Oxford Street. Many wave rainbow pride flags as shimmying dancers, community stalwarts, and corporate behemoths march past as part of the Mardi Gras parade.

At this year's parade, which marks Mardi Gras' 40th anniversary, a lesser-known flag – the pastel blue, pink and white stripes representing the transgender community – will adorn the float of the NSW Trans Youth Alliance, a newly-formed group for trans and gender diverse youth.
Felix, an 18-year-old transgender man from Western Sydney, told BuzzFeed News it was "incredibly important" to him that transgender youth march on their own terms.
"It's really fundamental that the youth become empowered," he said.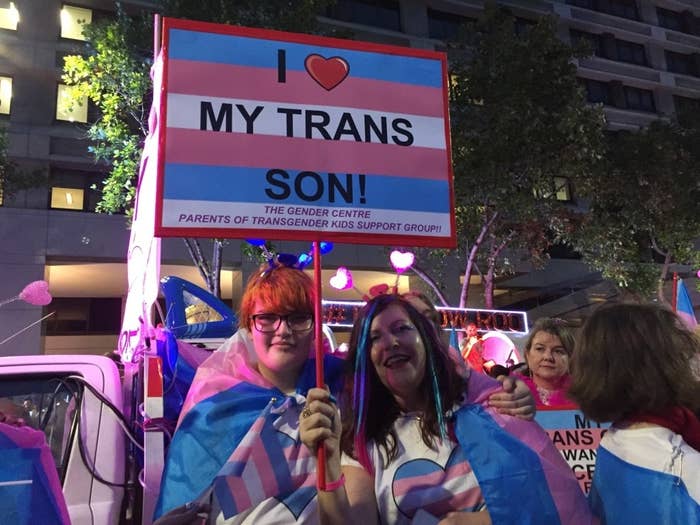 The float grew out of a Facebook group for transgender teens started by Kath Power, a psychologist from Martinsville, a two hour drive north of Sydney.
Last year, Power and her husband chaperoned five young gender diverse people – their son, Vio, and four friends – at a float organised by the parent support group at the Gender Centre.

She described marching with the group as an "amazing privilege".
"The photos I've got of the kids, the laughter on their face," she said. "The love. You're marginalised, and now you're getting cheered."
But it made her think there should be a float exclusively for transgender and gender diverse young people as well — particularly those who may not have supportive parents.
The fledgling NSW Trans Youth Alliance, which was established four months ago, consists mostly of teenagers who met through LGBTI youth camp Camp Out, and their friends from Sydney and surrounds. But they have plans to include more members and set up an organising committee.

Power does some of the administrative tasks for the teens, such as submitting the float application, but the decisions and direction of the float are up to them.

Their logo, the delightfully quirky "transburger", was designed by a member of the group and chosen by its members.
The group plans to march with a number of banners, some declaring messages along the lines of "Trans And Proud" and "Gender Freedom", and another to thank the trailblazing '78ers who marched at the first Mardi Gras in 1978 and were met with police violence and arrests.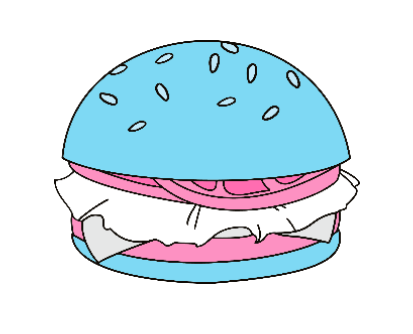 Power said a number of the kids in the group don't have strong support from their families, but are not particularly involved with the LGBT community either.
"They don't go to the bars, to [queer party events] Heaps Gay, they don't do that. Is it confidence? I don't know."

But she hopes participating in Mardi Gras will give the teens strength, and show they are supported and connected to the community.
"It's hard enough just being a teenager, let alone being trans!" she said. "And a lot of them are gay as well."
2017 was bittersweet for transgender youth in Australia. The transgender community was targeted in several advertisements and claims made by the "no" campaign in the same-sex marriage survey — a process Felix said had a negative impact on him and most of his friends.
But many were elated when, the same week marriage equality passed the Senate in December, the Family Court overturned a ruling that had required transgender teenagers to apply to the court in order to start cross-sex hormone treatment.
Now, transgender people under 18 can be prescribed the medication by their doctor as with any other treatment, so long as they, their parents and their treating doctors agree.
For Felix, 2017 was a year of change. He began the year marching at Mardi Gras for the first time, made it through his final year of high school, got into university where he will study to become an English teacher, and his family came around to completely accept him as transgender.
He is excited to march for a second time, surrounded by his friends.

"I'm marching because it's a celebration for who I am and a celebration to show I support everyone around me," Felix said.
"You get to really be proud of yourself for this one day of the year and everyone can be a part of it."