This Gay Man Is Performing A Cabaret Show About His Experience Of Domestic Violence
"I kept being told that we're two blokes who are in a relationship, things get physical."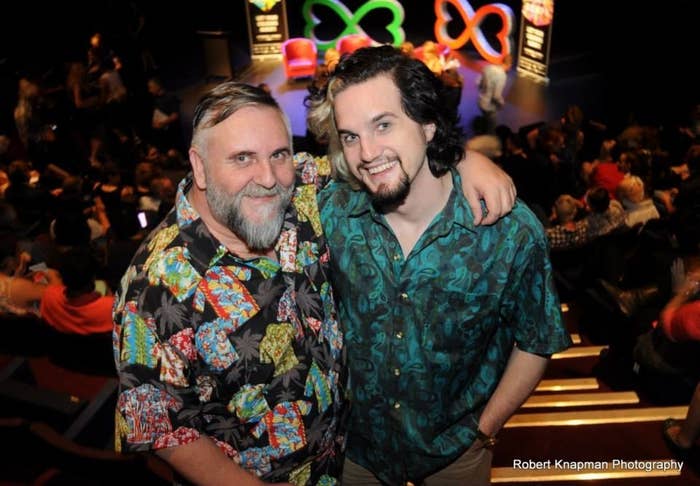 Russell Vickery has a lot of experience with closets. The 59-year-old came out as gay after leaving a 17-year heterosexual marriage, in which he became a dad to three kids.
Then he found himself in a different sort of closet – in a relationship where he says he was on the receiving end of physical and emotional abuse, and feeling like he couldn't tell anyone about what he was going through.
Now Vickery and his current partner of six years, Matthew Parsons, have created a one-man cabaret show about Vickery's experiences of domestic violence.
Vickery is the star and Parsons is the director of My Other Closet, The Cabaret, which opens in Melbourne on July 15.

Vickery and Parsons first started to conceive the show about six years ago, at the same time they met and fell in love.
As the concept started to take shape, they suspected it would be a niche venture.
"We looked at each other and laughed and said, 'Honestly, who is going to go and see a cabaret about domestic violence?" Vickery told BuzzFeed News. "How do you sell that?'"
But the show had a sell-out run in Sydney, and will open in Melbourne with significant support from community and government organisations.

Parsons, who also says he experienced emotional and psychological partner abuse, said the pair worked so well together because they understood each other's demons.
Ultimately, Vickery said, cabaret was the perfect vessel to display a relationship marred by domestic violence in all its complicated darkness – and open up a discussion, or even a chink of light, for others going through the same thing.
"People expect to come to something that is just doom and gloom," Vickery said. "My view on it is that you have to be prepared to go on a journey. You have to be prepared to be open enough to follow me through this journey."
"[My Other Closet] is a real story, it's a big hairy bear guy standing up and saying I was a victim and now I'm a survivor," Parsons said. "You can't deny it is real when that is happening."
The first time Vickery says he was left bruised and bleeding by his ex-partner, he had just gone to pains to organise a birthday celebration for the man who said he'd never been fussed over before.

"He had been brought up in a fairly dysfunctional household, and he said to me that he'd never had a birthday cake, he's never been out to an upmarket restaurant," Vickery told BuzzFeed News.

"So I thought, what I'll do is that I'll organise that for you, for your birthday."
The two men had a nice dinner, and went to meet some friends at a local gay pub. But after a few drinks, Vickery started to see "an alcohol-fuelled change" in his partner.
Vickery left first, telling his partner to stay and have a great time with his friends. But a few hours later, the partner came home and all hell broke loose.
"He came home, jumped on the bed, and I woke up with shock," Vickery recounted. "He started ranting and raving. The whole neighbourhood could hear what was going on. I walked into the kitchen to try and calm him down and he punched me in the mouth and broke my nose.
"I tried to get away from him, to the bathroom, to have a look and see what was going on, and noticed that my nose was right across my face. He was all very apologetic. I couldn't straighten it myself, I didn't have the oomph to do it myself. I let him in to come and straighten it up, and by the morning, I was black and blue.
"That was the first 'car accident' I had."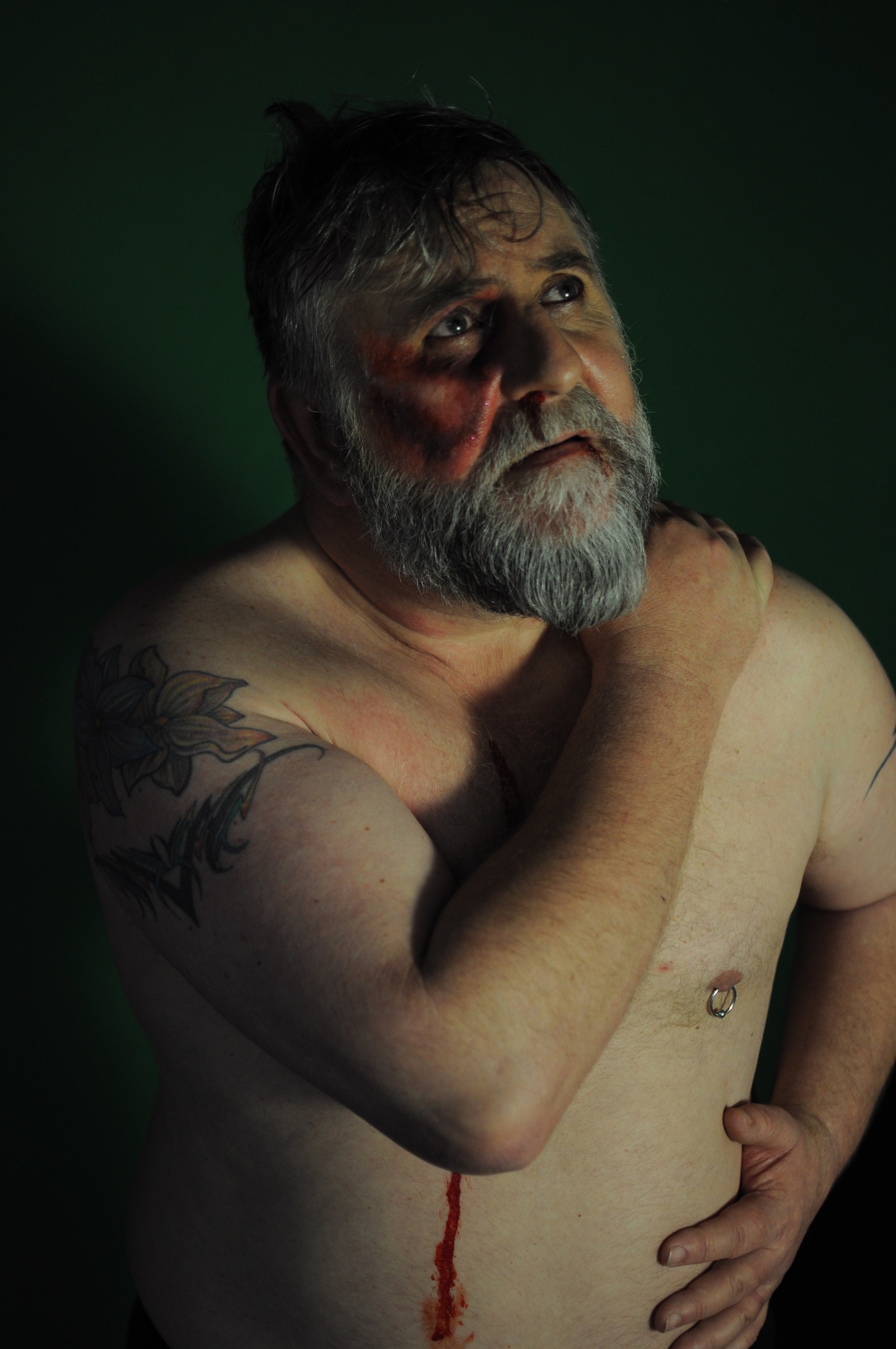 There was emotional and psychological abuse, too.

"He spent a lot of time attacking my self esteem so that I was not only somebody who was experiencing some pretty violent reactions from him, but also feeling lesser all the time," he said. "The whole time I was in that relationship, I was pretty much [thinking], 'this is the best I deserve'."
Vickery told BuzzFeed News that he hadn't reported the abuse to the police because he was manipulated into feeling like he'd be responsible if his partner was jailed.
"The emotional manipulation that occurs in these relationships was what led me to not report it because he made me feel that I would be responsible for sending him to jail," he said. "I wanted it to stop, not send him to jail."
Vickery felt he had "no real guidelines" for what was an acceptable level of conflict and violence in a relation between two men.

"I kept being told that we're two blokes who are in a relationship, things get physical," he said. "I would go and see other couples and I never noticed bruising on them. I never noticed any of those things, and I thought, 'Perhaps they just don't work the same way that we do'.

"There were moments during all of that where I would think to myself, 'God I wish I wasn't gay. God I wish I hadn't done this'. Because the only gauge I had of a relationship was this one."
Matthew Parsons, who works at the Australian Research Centre for Sex, Health and Society and specialises in LGBTI domestic violence, told BuzzFeed News that an inability to properly gauge abuse in a relationship is common among LGBTI people.

"Because the dominant discourse around DV is men's violence against women, it is very common for queer people to not have a barometer when they go into their first relationships about what is normal and what is abusive," he said.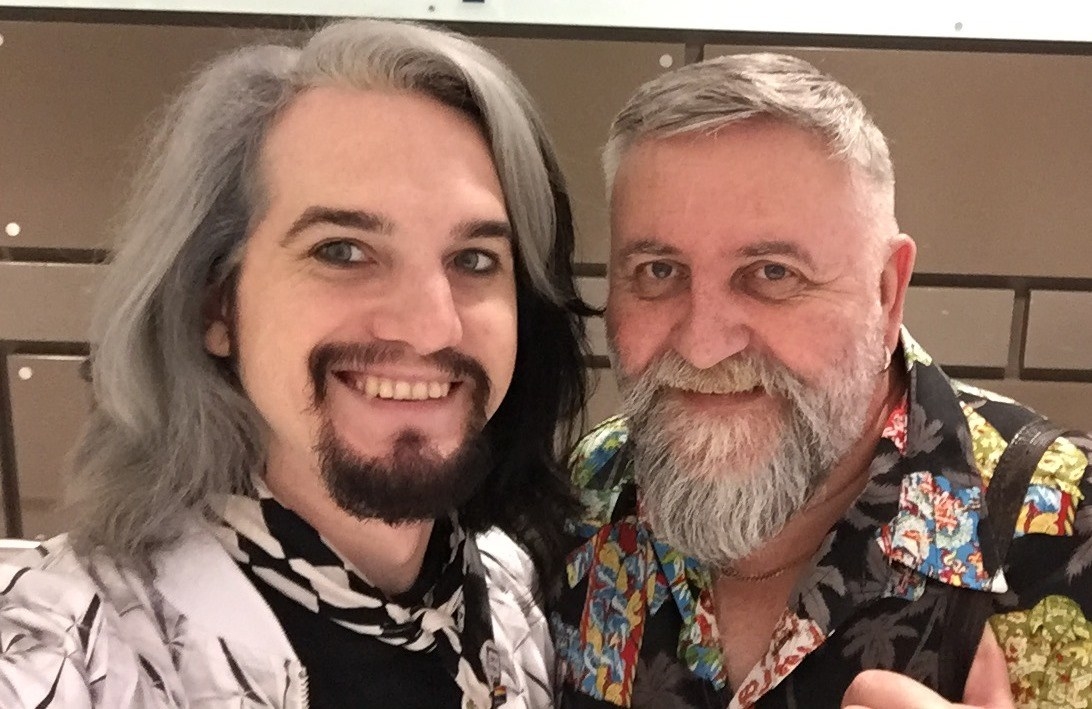 There is also an intense pressure on LGBTI people to be in a "perfect relationship", Parsons said – particularly in the context of an ongoing fight for equal rights in areas like marriage.

Recently, Parsons sent the My Other Closet press release to some friends active in the marriage equality movement. They replied saying they would prefer not to send it out as "it's a little bit off message for us".

"I went, 'Well, that's actually really problematic!'," Parsons said. "We don't have to have this perfect standard of relationships. No one is looking at the extremely high rates of DV in heterosexual relationships and going, you guys shouldn't be allowed to get married."

Anti-marriage equality groups have also taken Vickery's story, without his permission, and used it to argue against recognising same-sex relationships.
"We've found our promotional material on anti-marriage equality sites," Parsons said.
"Even though we've said [in previous interviews that] there's a fear of it being used against us. And they've copied and pasted that and put it up there."

If you or someone you know needs help, you can contact the The National Sexual Assault, Family & Domestic Violence Counselling Line on 1800 RESPECT or 1800 737 732.