Muslim Woman Assaulted With Beer Bottle Outside A Supermarket
Police are investigating the incident.
An Australian Muslim woman was allegedly hit with a beer bottle and called a "fucking Muslim" outside a Coles supermarket in Perth on Friday night.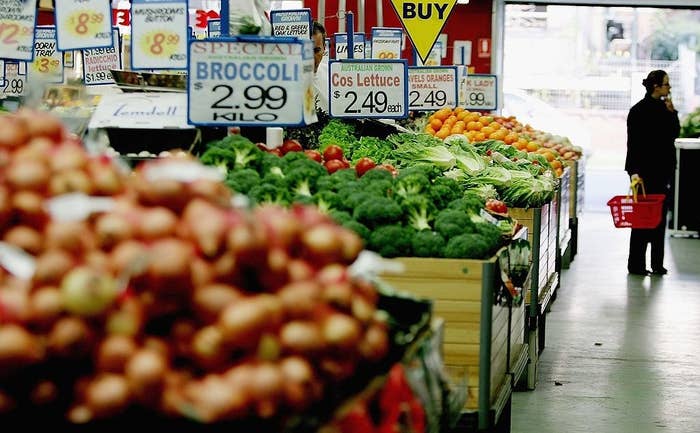 The Islamophobia Register, which documents anti-Muslim assaults and attacks in Australia, said the assault occurred outside the Beeliar Village shopping centre in Perth, Australia.
It is alleged the man started speaking to the woman, who was wearing hijab, by wishing her a "Merry Christmas". He became angry when she responded with "Happy holidays".
"The incident quickly escalated with the man allegedly calling the woman a 'fucking Muslim', and after she started walking towards him, he allegedly smashed his beer bottle, hitting her back and shoulders," the statement said. "A physical fight then allegedly broke out between the pair."
The woman's headscarf came off during the altercation and the man apparently picked it up, ran away with it, and dumped it near the shopping centre.
Western Australia Police confirmed it is investigating the assault, but declined to comment on whether it was motivated by racial or religious bias.
"A male became aggressive towards a female and threw a beer bottle at her. No injuries occurred to the 34-year-old female victim," a police spokesperson told BuzzFeed News in an email.
The male is described as light-skinned, aged 25-35, 175-180cm tall and of slim build. He has short blond hair and was wearing blue shorts and a white top.

Police are appealing for anyone with information to contact Crime Stoppers on 1800 333 000.