Advocacy group Australian Marriage Equality (AME) is beefing up its forces ahead of Australia's proposed national vote on same-sex marriage.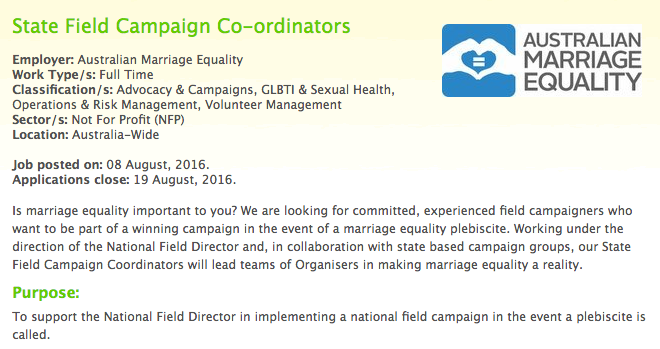 In an ad posted on the Ethical Jobs website, AME called for applicants for the role of state field campaign coordinators, who will work with relevant state-based groups to run the "yes" campaign across Australia.
"Is marriage equality important to you? We are looking for committed, experienced field campaigners who want to be part of a winning campaign in the event of a marriage equality plebiscite," the ad reads.
Along with a variety of experience and logistical requirements, the ad asks applicants to have a "demonstrated connection to the LGBTIQ+ community and an understanding of the challenges of campaigning on this issue".
The job ad comes as marriage equality activists struggle to reconcile their opposition to a plebiscite on marriage with the need to prepare for the mammoth vote.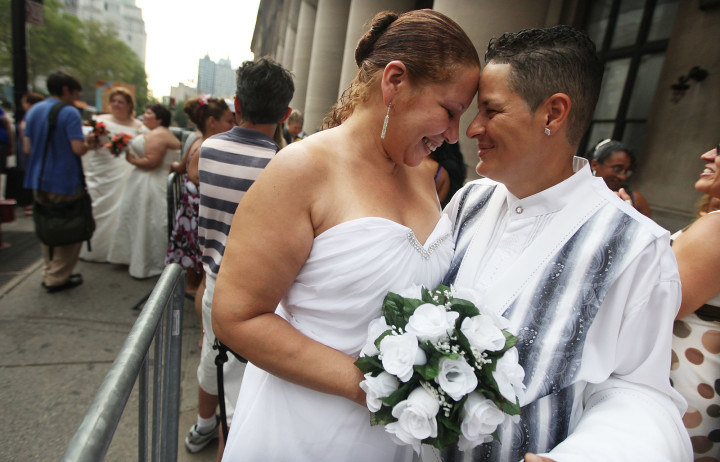 Australian Marriage Equality remains opposed to a public vote on marriage, but chair Alex Greenwich has said it is essential the group is prepared to run a national campaign.
To this end, new organisation Australians 4 Equality has been established, to act as the vehicle for "yes" campaign.
Long-time activist and founder Rodney Croome left AME last week, saying he felt compelled to do everything he could to stop a plebiscite before he could start working on a "yes" campaign.

Croome will work with PFLAG and newly-formed organisation, Just.Equal, to focus on preventing a plebiscite. The two groups intend to lobby the opposition and crossbenchers to vote the plebiscite down in the senate.
A recent poll commissioned by PFLAG found 85% of LGBTI Australians are opposed to a public vote on marriage.

The government faces lingering uncertainty on whether the enabling legislation for the plebiscite will pass the senate.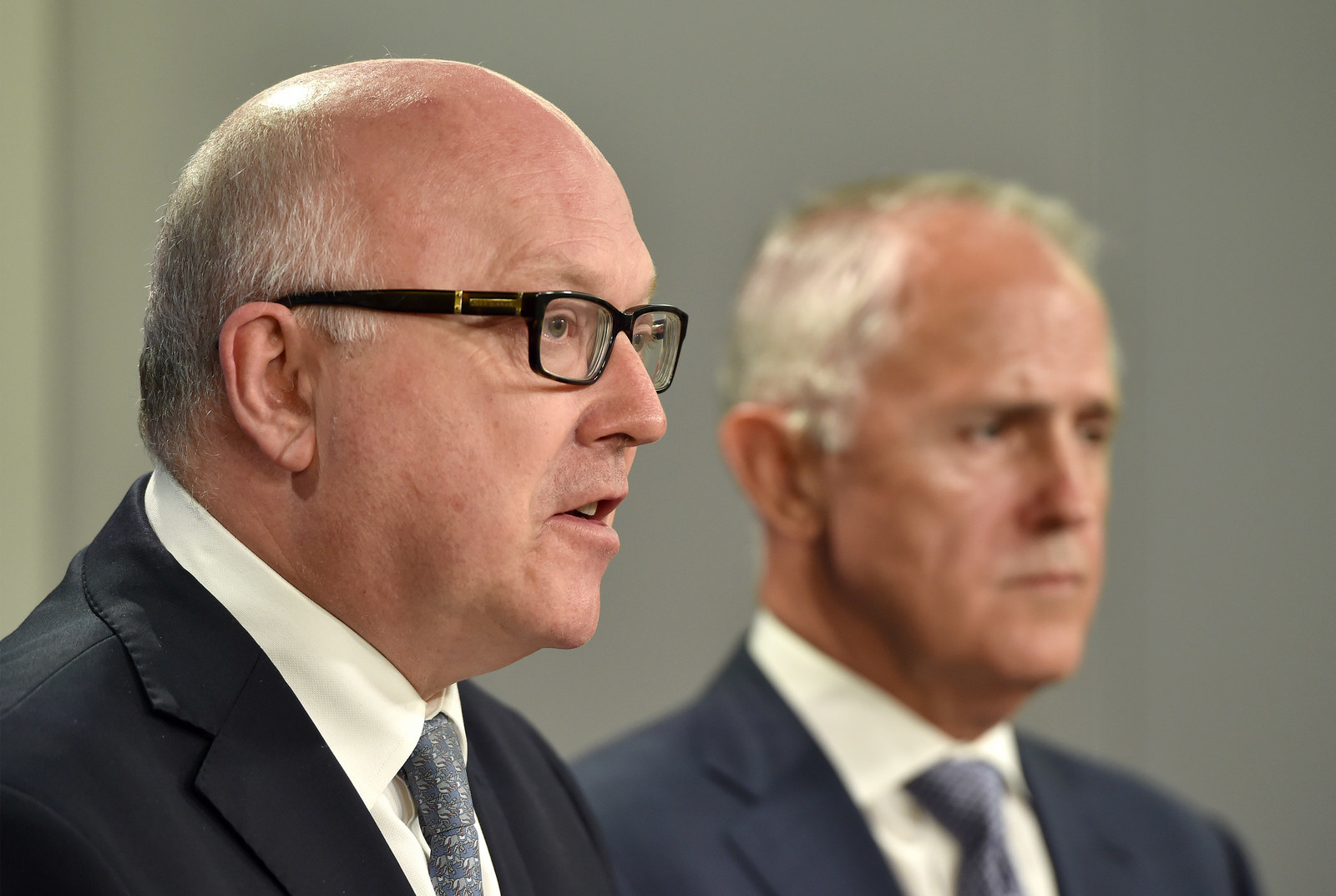 Last week, opposition leader Bill Shorten said he was "not convinced" of the merits of a national vote, but promised Australians he would engage constructively on the issue.

The Greens and Nick Xenophon Team senators also remain tight-lipped on whether they will support the plebiscite legislation. Both have said it is not their preferred method of legislating marriage equality.

Liberal Democrat David Leyonhjelm will support the plebiscite legislation. One Nation currently supports holding a constitutional referendum on marriage.
BuzzFeed News understands the "no" campaign is still coalescing, with a number of groups, including the Australian Christian Lobby, the Catholic Church, and Marriage Alliance, involved.