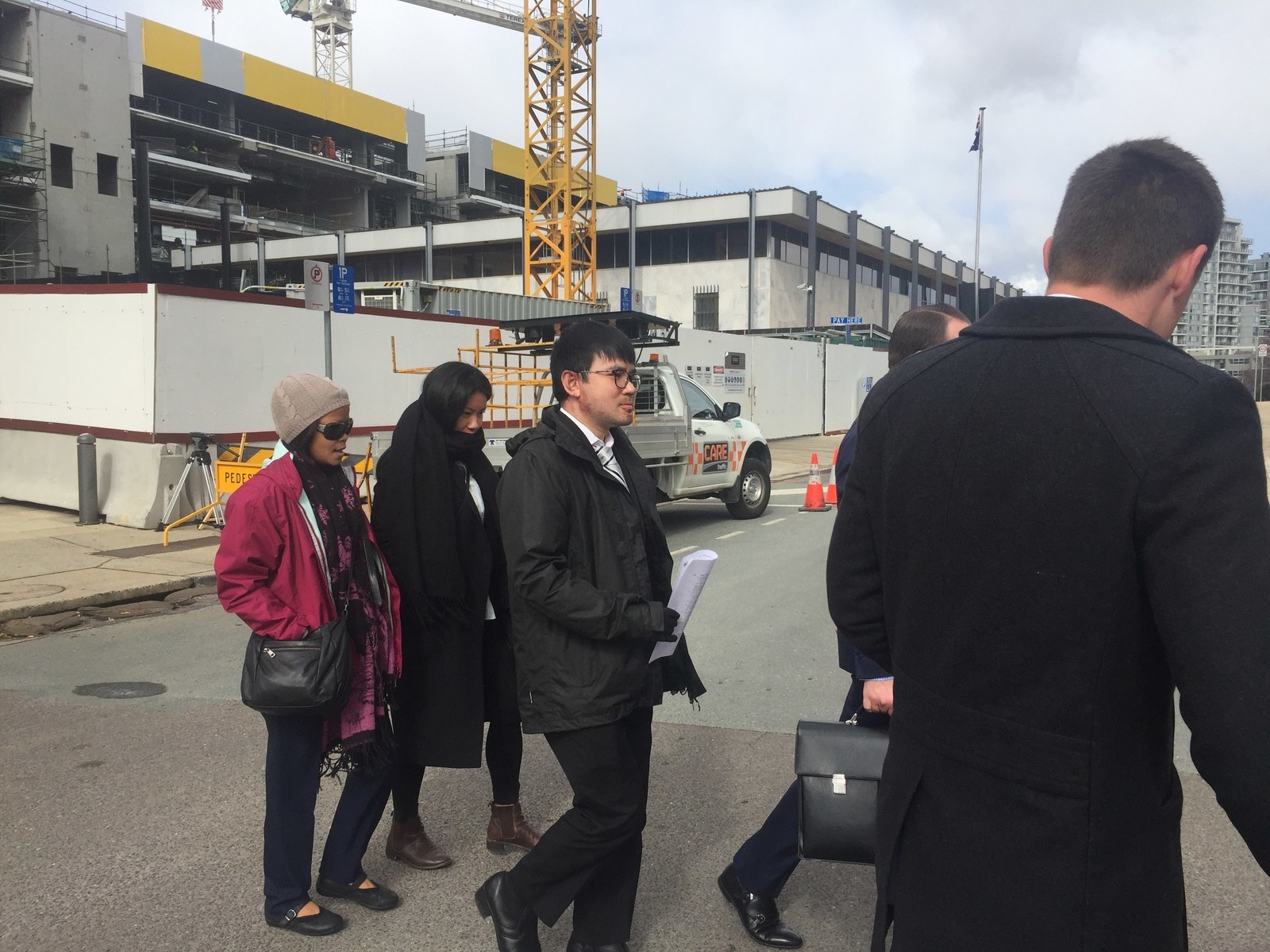 The man who allegedly blew up gas cylinders in a van directly outside the Australian Christian Lobby's Canberra headquarters in December last year has been committed to trial in the ACT Supreme Court.

Jaden Duong, 36, was committed to trial during a brief hearing in the ACT Magistrates Court on Wednesday morning.

It is alleged that Duong ignited gas cylinders in a van outside the ACL building in Deakin on December 21 last year. The ensuing fire caused significant damage to the building.
He has been charged with one count of arson and one count of property damage.
"The facts in the matter are not in dispute — it's an issue of mental impairment," Duong's lawyer, Peter Woodhouse, told the court.

Duong appeared in court for the first time since the incident, with visible burn injuries to his face and neck. He did not make any comment as he left, flanked by Woodhouse and two women.

ACL managing director Lyle Shelton told reporters he looked forward to the legal process taking its course.

"I'm just glad no-one was not more seriously injured in this incident and I look forward to the legal process taking its course," he said.
"There's not much more I can say unfortunately because this is before the courts."
Duong will next appear in the Supreme Court for a directions hearing on August 24.