Prime minister Malcolm Turnbull will not attend the annual Gay and Lesbian Mardi Gras parade on Saturday night.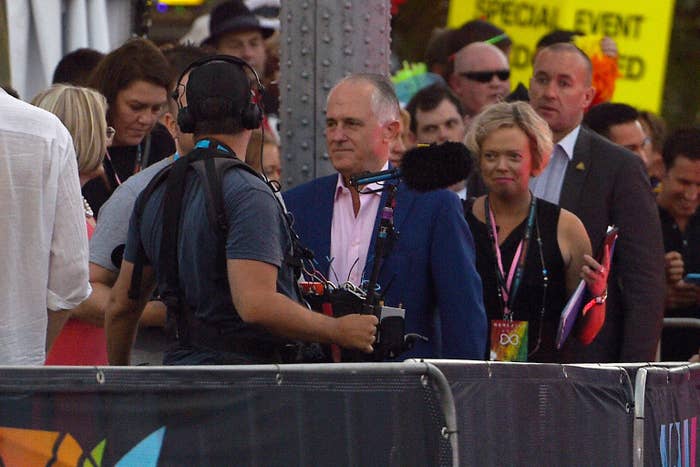 "I have other things to do on Mardi Gras day," he told WSFM on Thursday morning.
He later told a Canberra press conference that he would be interstate at the time of the parade and reiterated that he and his wife Lucy are "strong supporters" of the event.
Turnbull has gone to watch the parade many times in his capacity as the local member of parliament, and last year became the first prime minister to attend.
In recent months, some in the LGBTI community argued he shouldn't be welcomed at the parade, given his support for the government's same-sex marriage plebiscite policy, and the actions taken in 2016 to pare back an LGBTI anti-bullying program for schools.

At the Mardi Gras AGM in November last year, members voted in favour of a motion that would have seen Turnbull uninvited as an official guest of the parade, but the motion was controversially rejected by the organisation's board at a meeting two weeks later.
The people who moved the motion, from the activist group Community Action Against Homophobia, will wear t-shirts this weekend reading, "Turnbull out of Mardi Gras, Turnbull out of parliament" in a float targeting the prime minister on LGBTI issues and refugee policy.
Opposition leader Bill Shorten and Greens leader Richard Di Natale will march in the parade.