Prime minister Malcolm Turnbull took out the Golden GLORIA at the annual awards night for outrageous comments made about the LGBT community – but his win was for saying nothing at all.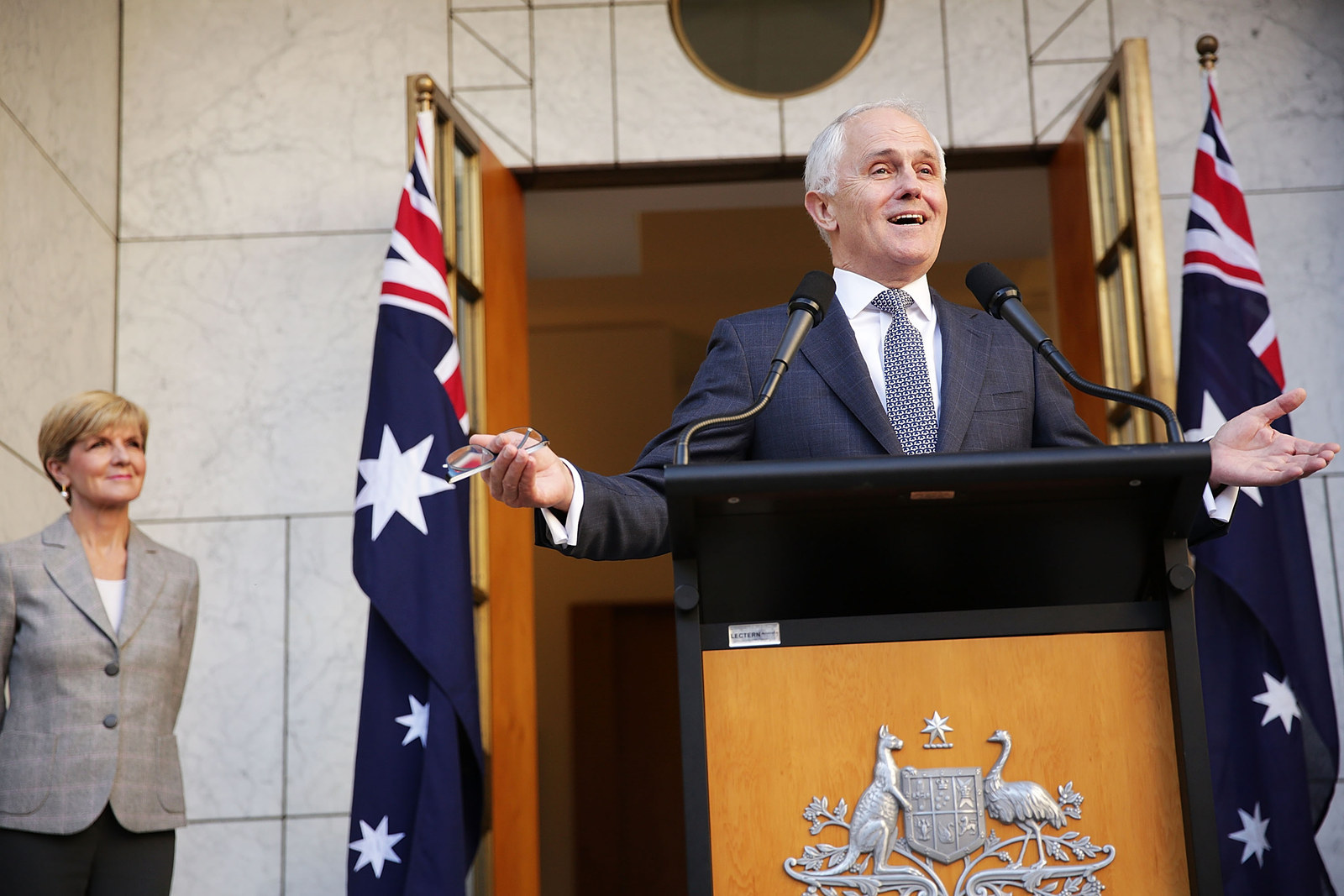 The GLORIAs, an acronym for the unwieldy "Gay and Lesbian Outrageous, Ridiculous and Ignorant comment Awards", is an annual event organised by NSW Labor MLC Penny Sharpe.

Mock awards are handed out to the people who made the most offensive comments about LGBT people, as voted by members of the community.
This year, 60 nominations were whittled down to 32 for the colourful night, hosted by Melbourne comedian, Kirsty Webeck, with entertainment from Sydney drag queen, Barbara Blacksheep.
Turnbull was awarded the Golden GLORIA in a raucous boo-off for not speaking out against attacks on the Safe Schools Coalition LGBTI anti-bullying program and for sticking with Tony Abbott's plan for a plebiscite on marriage equality.

In February, Turnbull failed to condemn comments made by backbencher MP George Christensen likening the Safe Schools Coalition to paedophile grooming, calling for all parties to use "measured language" instead.
Since Christensen's comments, anti-marriage equality groups have increasingly adopted rhetoric that compares the Safe Schools Coalition and the LGBT community in general to paedophiles.
In winning the gong, Turnbull beat out failed US presidential candidate Marco Rubio, the Australian Christian Lobby's Lyle Shelton, and boxing champion Manny Pacquiao.
Rubio took out the International category for comments made in 2006 describing gay adoption as a social experiment. Rubio declined to address the comments when they arose in the media after he announced his presidential run last year.

The Media GLORIA went to 2CH's Kel Richards for describing the Safe Schools Coalition as "disgusting gay and lesbian propaganda", while Shelton took out the Religion category for saying on Sky News that he worries people might think he is gay if same-sex marriage becomes legal.
Pacquiao's comments describing same-sex couples as "worse than animals" won him the coveted Sports award.