Germany became the 23rd country in the world to legalise marriage equality on Friday.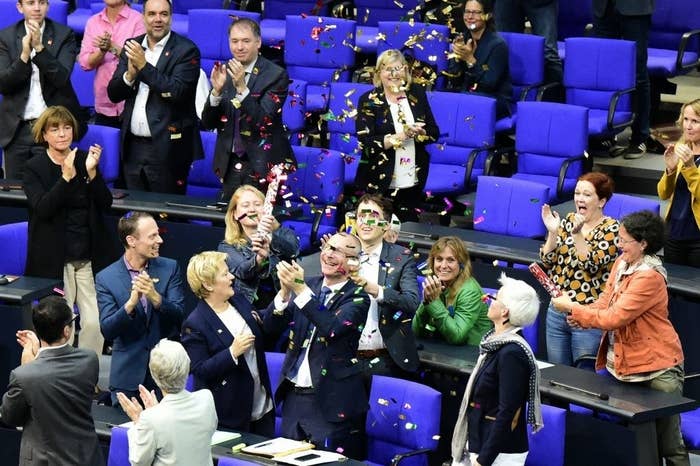 Meanwhile in Australia... there's still a massive brawl about how marriage equality should be legalised.
Polling repeatedly shows that a majority of Australians support marriage equality. Both major party leaders support reform, as do a majority of parliamentarians.
However, the country is locked in a political stalemate over whether there should be a national vote on marriage (broadly supported by the government and anti-marriage equality groups) or a vote in the parliament (broadly supported by the opposition and LGBTI rights groups).
So when the German news broke on Friday afternoon Australia time, a lot of people were like:
There were some fairly pointed tweets from Australian marriage equality advocates...
...and equally pointed tweets from the opponents.
Heaps of Australians called out their country for not legalising it yet.
There were plenty of ~helpful hints~ directed at the Australian prime minister Malcolm Turnbull.
Some were shook* that Germany had done it without a plebiscite.
Others were just keen to crack open a cold one with the boys and celebrate for Germany.