Deputy Labor leader Tanya Plibersek has laid out three ways same-sex marriage can go forward without a national vote, saying her party has killed off the plebiscite, but not the reform.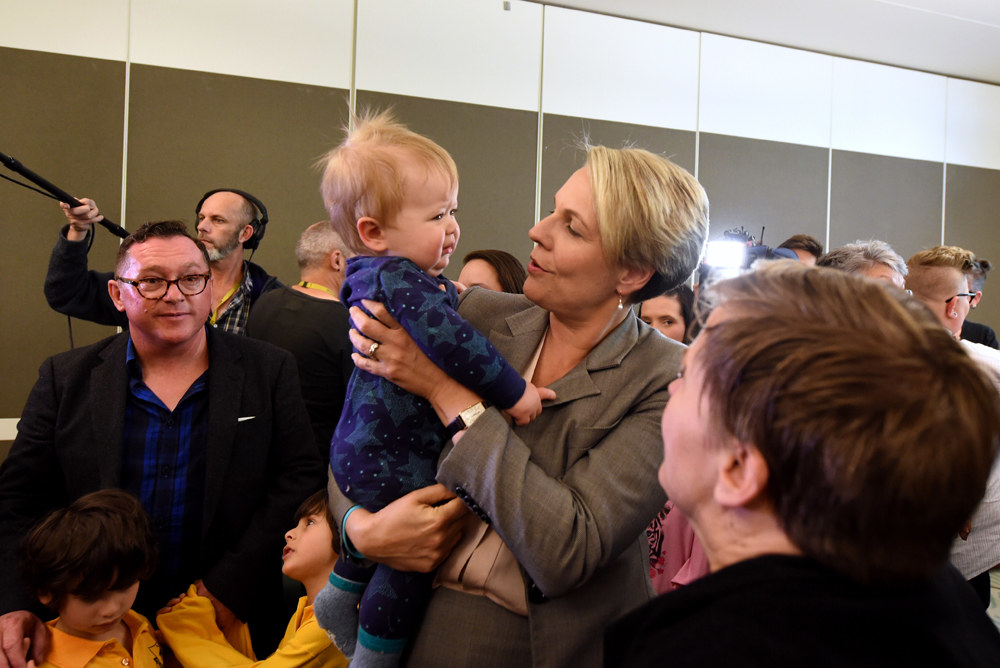 In an interview with BuzzFeed News, Plibersek said Labor's offer to Coalition MPs to join a cross party bill was still very much on the table.
"If Warren Entsch was keen to co-sponsor a bill with us, we would jump at the opportunity. Dean Smith, Trent Zimmerman, Tim Wilson, any of the people who have been on the record saying they are supporters of marriage equality," she said.
Plibersek said Labor is talking to the Greens "all the time" on the issue, but stressed a cross party bill must involve the Coalition.

"It's not a cross party bill until we have someone from the government keen to put their hand up," she said.
Last month, Labor and a group of Greens and crossbenchers attracted criticism from advocates for putting forward two separate marriage equality bills on the same day, while simultaneously professing their desire to work together.
The second way forward is a thorn in Turnbull's side: the risk that same-sex marriage will destabilise the party and cost him the leadership.
"Malcolm Turnbull says he can't change, because if he changes, the right wing of the party might knock him off. They might knock him off anyway. Tony Abbott is out there marshalling numbers," Plibersek said.
"If Malcolm Turnbull loses the leadership, there is no reason for people in the Liberal party who support a free vote to maintain that position ... you'd have the people who support a free vote going 'all bets are off'."
The "last and longest" scenario, said Plibersek, is no marriage equality until Labor is next elected, which could be in 2019 or beyond.

On Tuesday, long-time marriage equality advocate Rodney Croome told BuzzFeed News it was time for "hard words" for pro same-sex marriage politicians, who have failed to work together this year.

"Once we've thanked Labor, the Greens and crossbenchers for stopping a plebiscite, [we need to] have some hard words – say 'It's not going to happen unless you swallow a bit of pride, extend your hand to people in other parties, and work together'," he said.