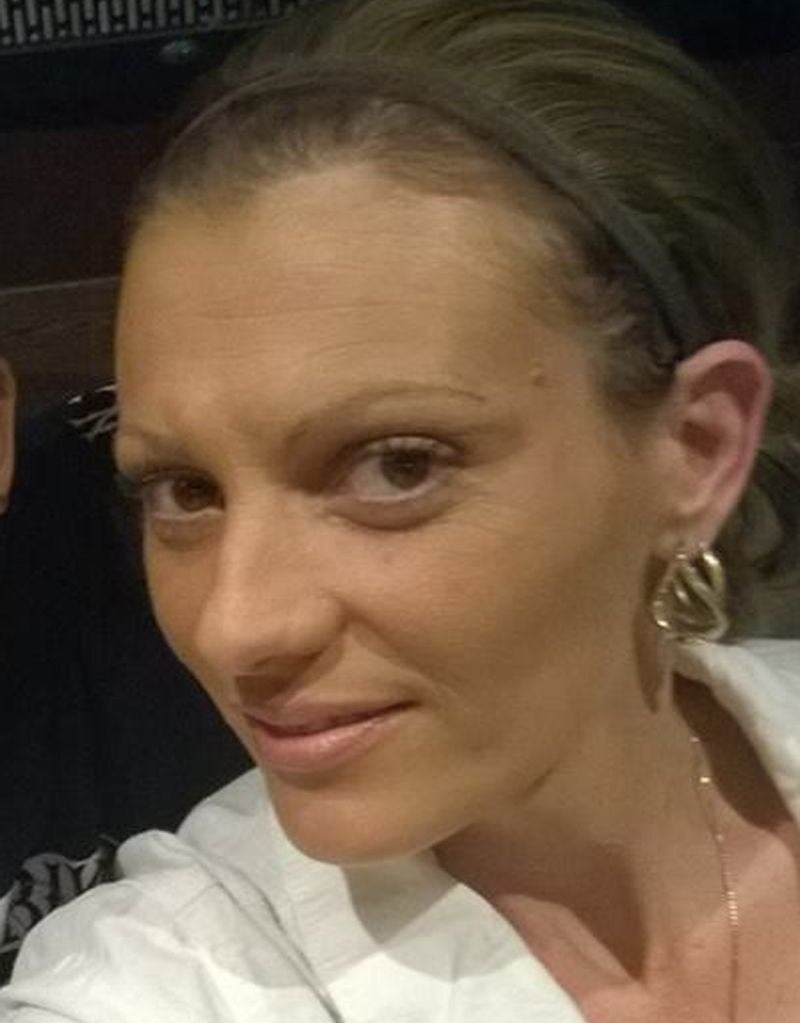 The grieving family of Kirralee Paepaerei, a Sydney woman who was stabbed to death in 2015, say their lives were destroyed in the aftermath of a phone call in the middle of the night delivering the terrible news that Paepaerei had been murdered.

A 37-year-old mother of four, Paepaerei was pregnant when she was killed by her partner, Joshua Homann, at their home in Mount Druitt in September 2015.

Homann inflicted brutal injuries on Paepaerei, stabbing her 49 times in the neck and chest as well as leaving her with a broken nose. He pleaded not guilty on the basis of mental illness, but was found guilty of murder after a two-week trial by a jury which deliberated for less than three hours.
Paepaerei's family members filled the King Street courtroom in Sydney's CBD on Friday morning and listened, often crying, as various members took the stand to tell the court how her death had affected their lives.
Paepaerei's mother and stepfather, Joyce and Godwin D'Ugo, wore purple shirts with a picture of Paepaerei and the words "Say no to domestic violence" on the front, and an ultrasound of Paepaerei's unborn baby with the words "Taken from Mum" on the back.
The baby girl would have been due in February 2016, and Paepaerei had excitedly told family members she planned to name her daughter Mia.
Paepaerei's sister Tammy D'Ugo recounted the awful night she learnt her sister had been murdered, saying she remembered the 2am phone call "like it was yesterday".

"I knew immediately that it was you, Joshua Homann," she told him, as he hung his head in the dock. "I called Mount Druitt police hoping they'd got the address wrong and it wasn't Kirralee that they'd found … it was her."
She said she would "never forget" the phone calls she had to make that night, delivering the news to family members that Paepaerei had been murdered.
"The image of the damage you did to Kirralee that I saw in the morgue at Glebe will never leave my mind," she said. "Seeing my mum collapse on the floor after trying to pick up her daughter's lifeless body off the timber bench will be with me for life."
Most of all, she said, she could not shake the fact that she had distanced herself from Paepaerei in the time before she died, due to her sister's relationship with Homann and their lifestyle, which included smoking ice.
"Thankfully Kirralee realised that lifestyle wasn't right and she deserved better, and so did her four boys," she said, saying her sister had "cleaned herself up".
"But before I got the chance to mend that gap between my sister and I, both Kirralee and Mia were gone like that. Now, I will never get that chance and I will forever hold that guilt."
Paepaerei's sister Kylee D'Ugo told the court: "I will never forget that phone call at 2:34am on the 22nd of September, 2015, from my younger sister Tammy. I thought she was calling to wish me a happy birthday. I couldn't have been more wrong.
"The phone call changed my life forever. When my sister said Kirralee had been murdered, my heart sank."
Kylee said she still sometimes goes to pick up the phone to talk to Paepaerei, and that she has trouble sleeping and suffers constant nightmares.
"You took her away from me, and for that I hate you so much," she said. "You have destroyed me and my family beyond repair and I will never forgive you for what you have done."
Joyce D'Ugo lovingly described her daughter as "my strength in life", saying "I was so proud of her".
"I know 100% if my Kirralee had survived what you did to her, and down the track you asked for her help, she would be there to help you," she said. "That was how beautiful she was. She had a heart of gold."
She said she missed her daughter's laughter, her sense of humour, her presence, and the way she didn't hold grudges — she would turn up the next morning if they had had a disagreement and say, "Mum, open the door, I've got coffee."
"You robbed us of seeing, holding, and really knowing little Mia," Joyce said. "You robbed her sons of their mother, [and] their little sister who they couldn't wait to see and hold."
The court heard from several other family members, including Paepaerei's father, John Ciappara – whose statement was read out by his partner Ann Ciaschetti – Godwin D'Ugo, Kirralee's sister Jodie D'Ugo and stepsister Natalie Ciaschetti.

D'Ugo described Homann as "pathetic and cowardly" and told the court "For me, only the devil was capable of doing this."
The father of Paepaerei's four boys, Ti Paepaerei, told the court: "I am hurt and disgusted by the way the mother of my sons departed this world."
Earlier, Joyce D'Ugo said the four boys no longer let their dad out of their sight because they are so worried he might not come back.
Ti Paepaerei said he could not imagine what his four sons are going through every day, and described the "heartbreaking" pain and suffering he sees in their eyes over the loss of their mother.
"To say they were robbed of their Ma would be an understatement. The boys have been robbed of leading a normal life for the rest of their lives."
Crown prosecutor Sean Hughes told the court that the fact Paepaerei was pregnant when she was murdered should be seen as an aggravating factor.
He also said that Homann must have known he was capable of violence towards other people while he was using the drug ice, that he knew his use of the drug was a problem and he "chose actively to do nothing about it".
Homann's barrister Peter Lange said there was an "absence of rational thinking" when his client committed the murder.
Homann will be sentenced by Justice Lucy McCallum on 25 May.